Jason Witten: 1 of the Greatest NFL Tight Ends to Retire, Plus 8 Things You Probably Didn't Know About Him
Dallas Cowboys tight end Jason Witten recently announced his retirement from the NFL. But despite playing 15 seasons in the NFL, there is still a lot you probably don't know about him. Here are 8 facts about Witten, including his favorite food on page 6 and his traumatic childhood on page 8.
He is leaving football for a deal with ESPN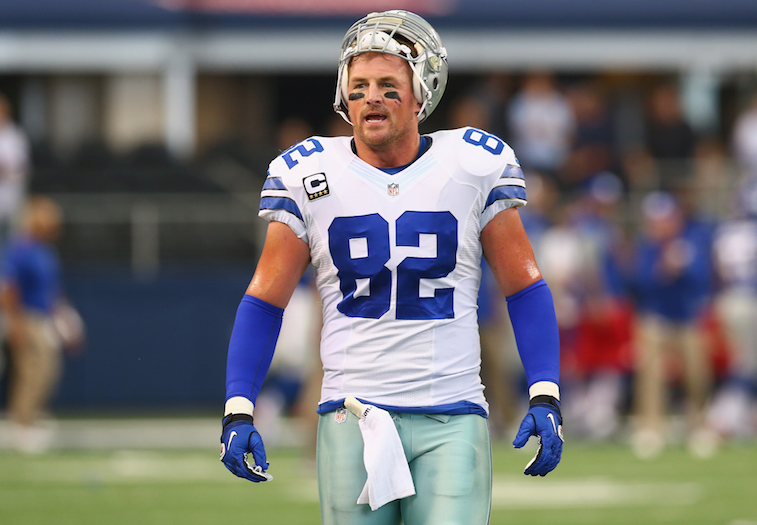 Witten announced his retirement in May 2018 after taking a deal with ESPN. The network offered him a multi-year deal that would give him a salary of more than $4 million annually. Witten was only making a $1 million annual base salary with the Cowboys. According to ESPN's Todd Archer, Witten struggled with the decision for about a week but ultimately decided to end his playing career early to preserve his health and try something new.
Next: He holds this record for the Dallas Cowboys.
He has the most career receptions of any Cowboys player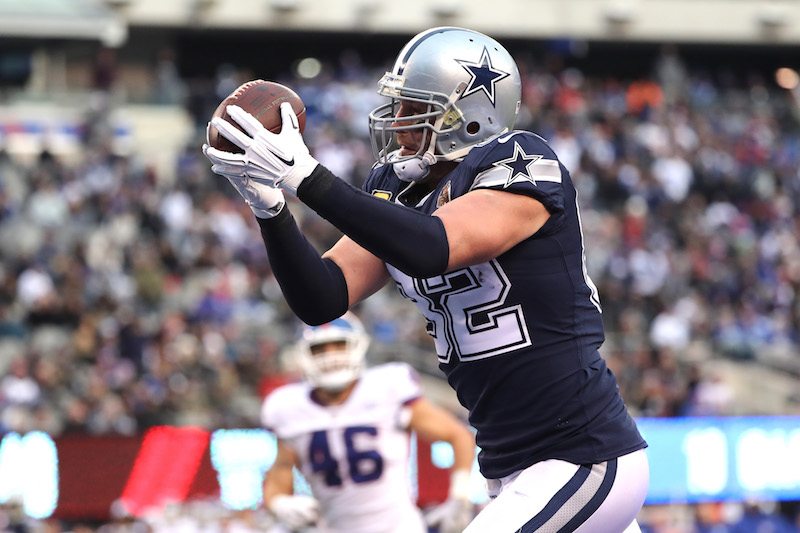 Witten had 1,152 receptions during his NFL career, which puts him at the top of the list of Cowboys players. It also puts him at fourth-highest of any NFL player in history. Besides that, Witten appeared in 11 Pro Bowls, which is the second-most of any tight end in NFL history. He was also the 2012 Walter Payton Man of the Year, which honors a player's charity and volunteer work as well as their excellence on the field.
Next: He and his wife go way back.
He married his high school sweetheart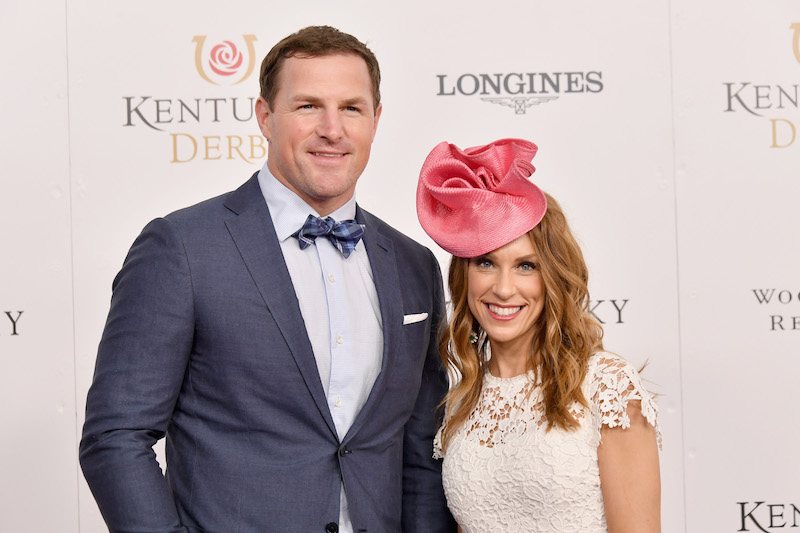 Witten Married his wife, Michelle, whom he has been dating since high school. The couple attended the University of Tennessee and now live in Dallas together with their four children. But instead of living a life of luxury, Michelle Witten works as a trauma nurse at Parkland Hospital in Dallas County.
Next: His hometown honored him by doing this.
His hometown made him a holiday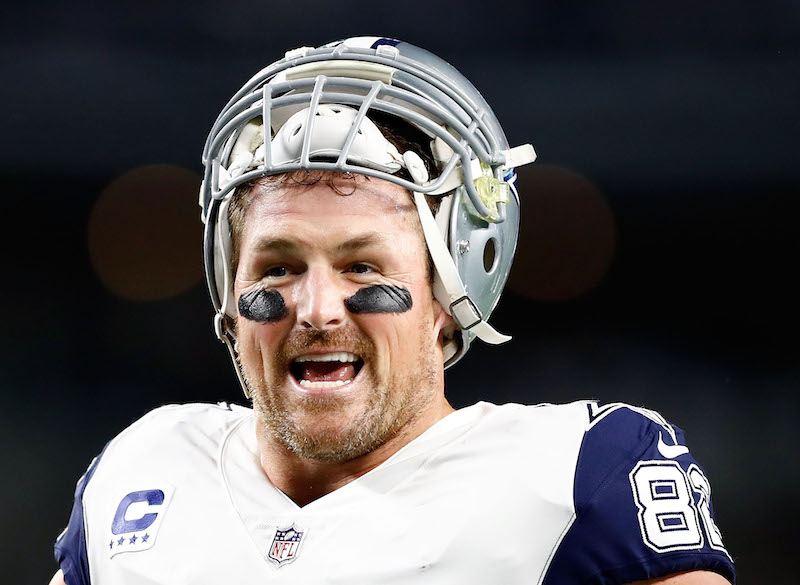 Witten's small town of Elizabethton, Tennessee, named June 21, 2013 "Jason Witten Day." This came after Witten won the Walter Payton Man of the Year award in 2012; the city wanted to honor him. Witten grew up and attended high school in Elizabethton, where he was a star on the football field and also a great basketball player. Witten supposedly averaged 15 points and 12 rebounds per game on the court.
Next: This is just one of the many ways he gives back.
He hosts the largest free youth football camp in Tennessee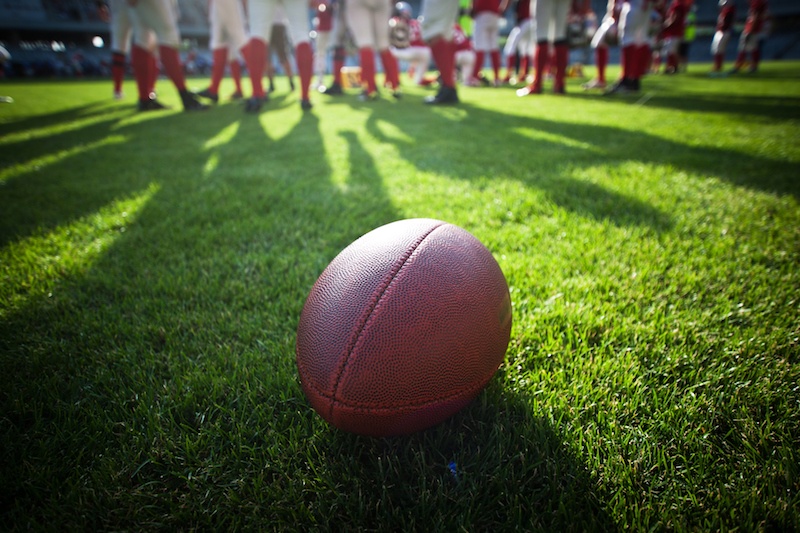 The Witten family gives back in a number of ways, and teaching football to the youth is one of them. Every year, Witten hosts the annual Jason Witten Football Camp at Citizens Bank Stadium in Witten's hometown of Elizabethton. The best part? Witten runs the camp, and it's free. It only lasts one day, and it's split up between ages 7-12 and 13-18 and gives kids the opportunity to work with one of the best football players in history.
Next: This is Witten's favorite meal.
His favorite meal is steak and potatoes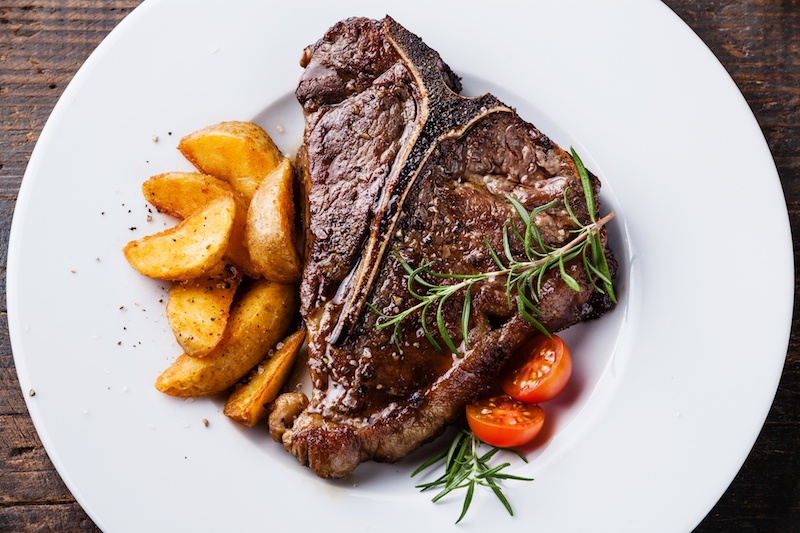 In an interview with the New York Post, Witten expressed his interest in the upscale meal. "I'm a steak and potatoes guy," he said. Rumor has it Witten's favorite breakfast dish is breakfast casserole, but the tight end makes certain his favorite meal is a slab of juicy steak cooked to perfection.
Next: This was Witten's NFL idol growing up. 
Junior Seau was his boyhood idol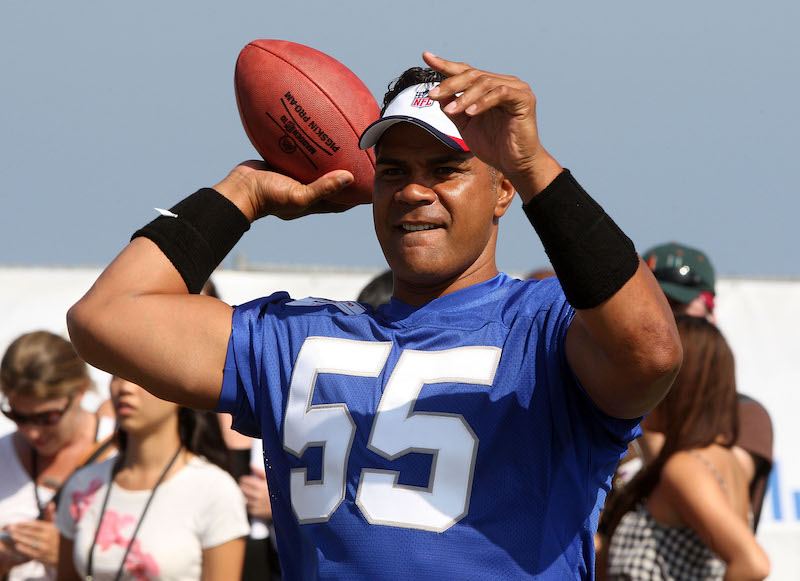 When Witten was growing up, he looked up to the late Junior Seau, a former linebacker who ended up taking his own life, likely due in part to his CTE (a brain disorder that affects a large percentage of professional football players). Witten told the New York Post that he loved Seau's emotion and enthusiasm. He said Seau was an "unbelievable leader" and even wore the number 55 in high school because of him.
Next: Witten's childhood was not easy.
He was abused as a child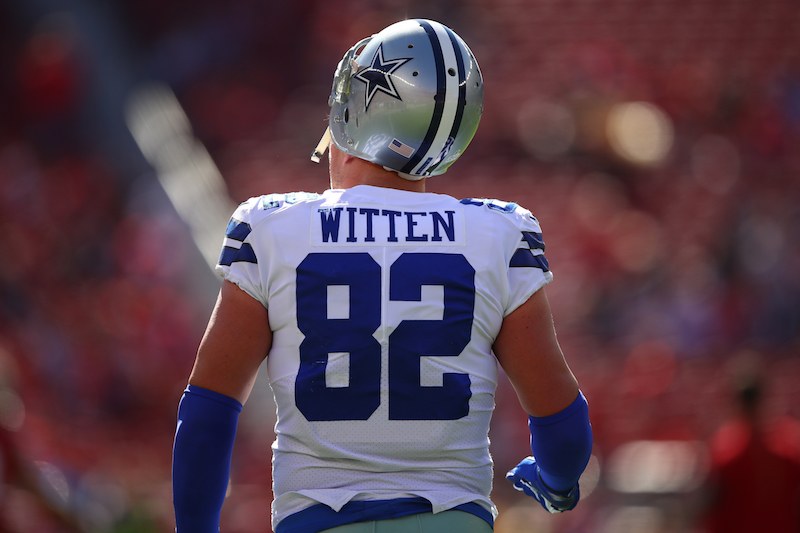 Witten did not have a stellar childhood. His father was emotionally and physically abusive toward his mother, Witten, and his brothers. He once got out of the car on the side of the highway just to avoid his father's angry rage. "I thought one present for Christmas was the way it is," Witten told ESPN's Archer. Witten, his brothers, and his mother ended up moving in with their grandparents to escape his father's angry episodes. Today, Witten is happily married and the proud father of four boys.