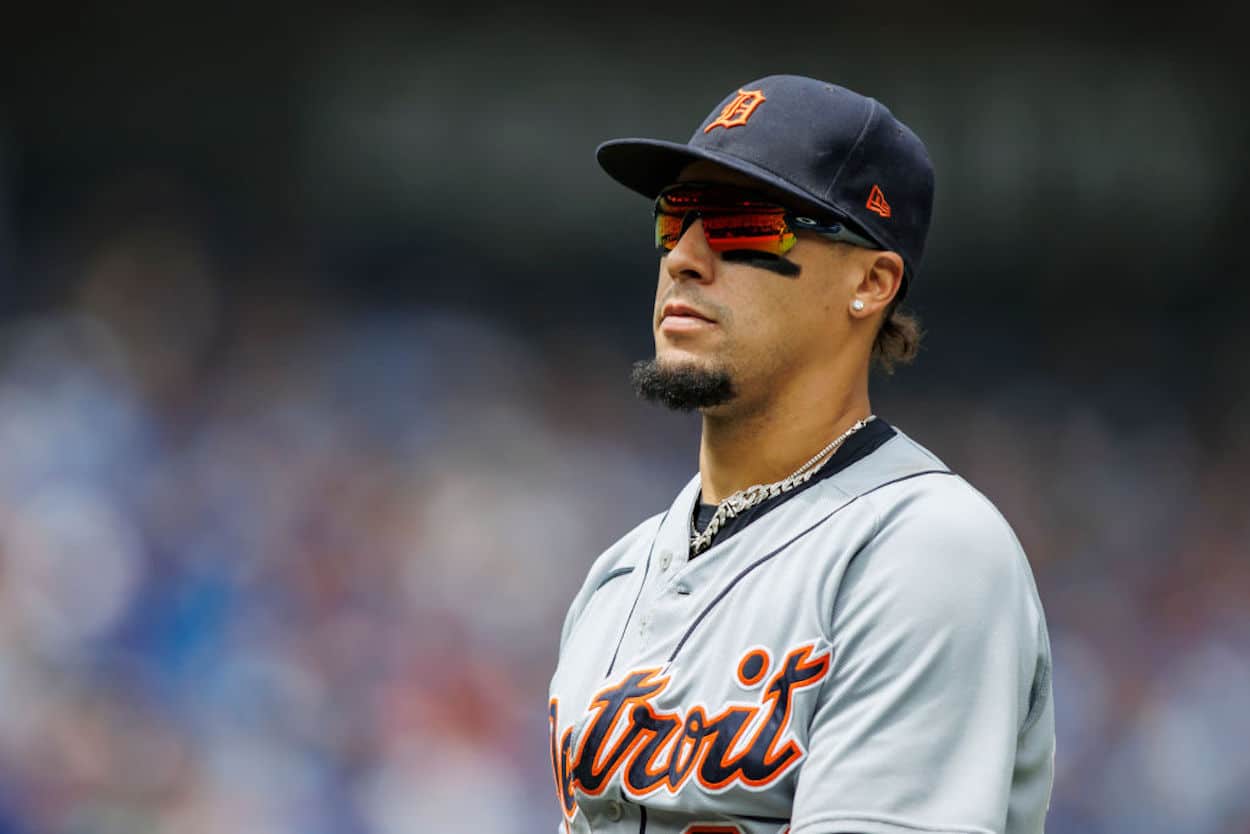 Javier Báez and the 5 MLB Stars Who've Failed to Live Up to the Hype in 2022
While these players have plenty of potential, 2022 hasn't been kind to them. Check out our biggest disappointments in Major League Baseball.
Spring training is one of the best times on the baseball calendar. Not only has the sport returned after a deep winter slumber, but every organization and its players also report with a clean slate. Regardless of what happened the year before, every team technically has the same chance of achieving World Series glory in October. 
But, of course, not all expectations are equal. Whether it be for an entire team or an individual player, everyone comes into a new season with a set of expectations others want them to meet or exceed. It can be because of a disappointing recent performance, a big contract, or anything else, really. The five MLB players highlighted below have all failed to live up to the hype so far in 2022. 
Javier Báez, Detroit Tigers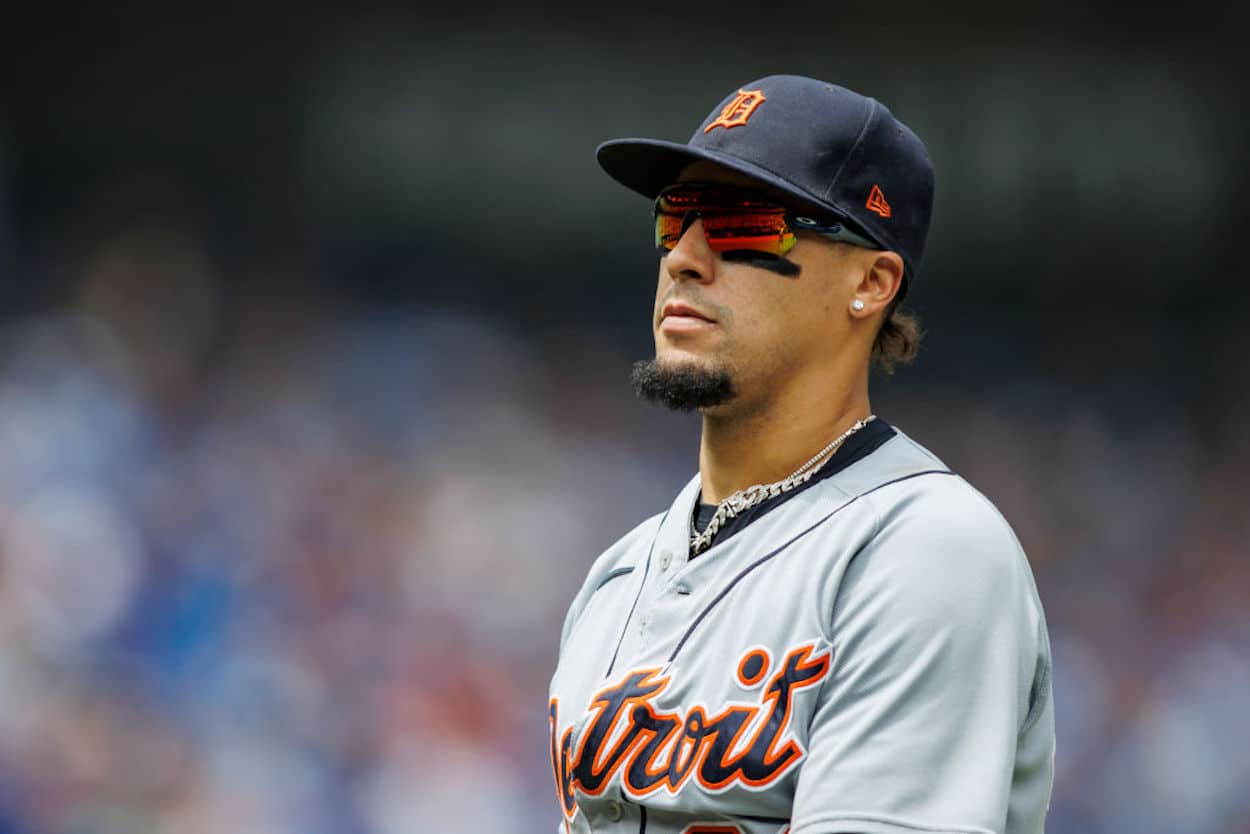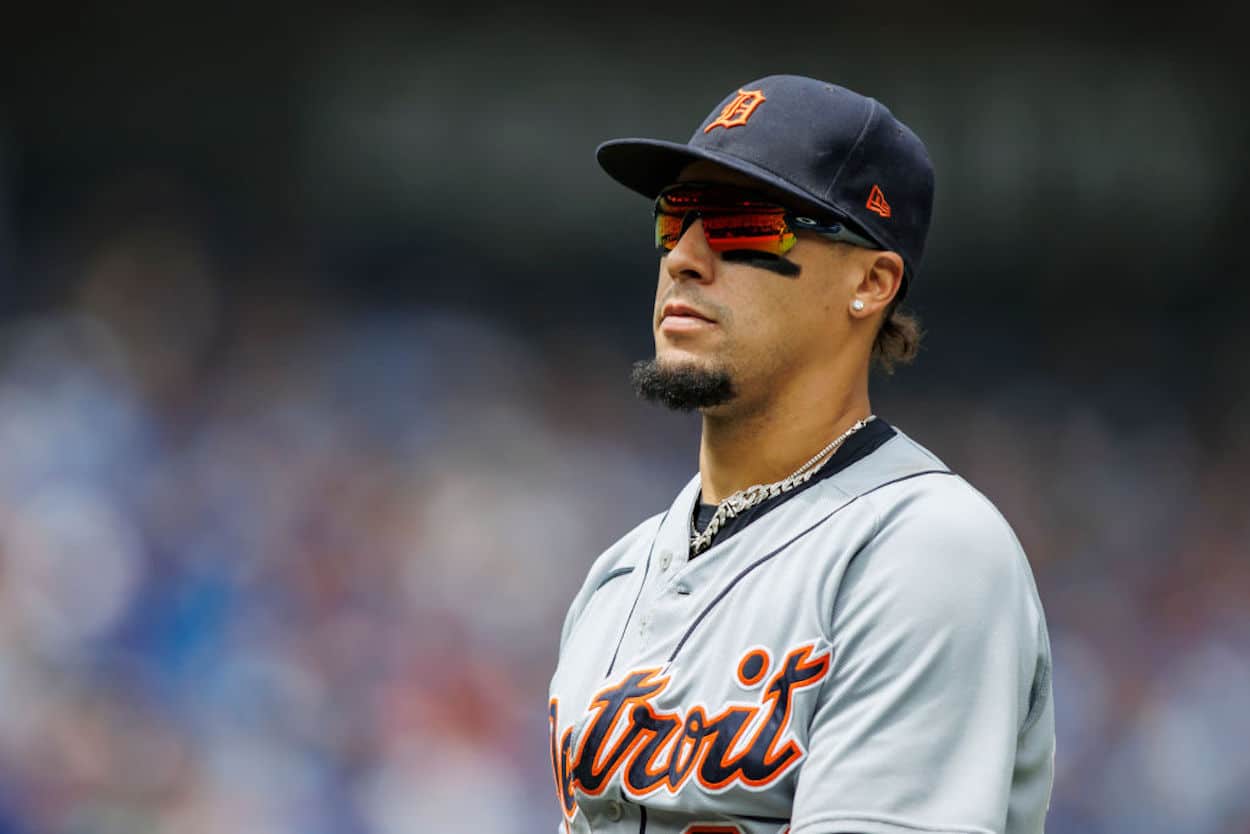 After getting acquired by the Mets at last year's trade deadline, Javier Báez built up his free-agent value by having a solid two months in New York. Through 186 plate appearances, the middle infielder slashed .299/.371/.515 with nine homers, 22 RBI, and 32 runs scored, leading to a 143 Weighted Runs Created Plus (wRC+) and 1.9 FanGraphs WAR (fWAR). Most importantly, Báez – who is known as a free-swinger at the plate – watched his walk rate (4.2% to 7.0%) and strikeout rate (36.3% to 28.5%) make huge improvements. 
While his 23.6% strikeout rate has continued going in the right direction in 2022, nothing else has. Báez's walk rate has gone back down to 4.7%, along with slashing .225/.268/.381 for the Tigers. This production has led to an 81 wRC+ and 1.0 fWAR in 385 plate appearances (94 games played). That's not the kind of production Detroit was hoping for after signing him to a six-year, $140 million deal to be the organization's next shortstop. 
Báez's offensive production has been a roller coaster over the years, but one thing that's typically stayed consistent is his quality of contact. Between 2014 and 2021, he finished with a hard-hit rate below 30.0% just once (29.1% in 2016). That number is down at 27.6% so far this season. 
José Berríos, Toronto Blue Jays
While on the way to having one of the best years of his young career, the Toronto Blue Jays traded for José Berríos prior to the 2021 trade deadline. Although the Jays didn't reach the postseason, the right-hander was a net positive for them on the mound. In 70.1 innings, Berríos posted a 3.58 ERA with a 1.09 WHIP, a 26.8% strikeout rate, and a 4.5% walk rate. 
Instead of letting the hurler reach free agency at the end of 2022, Toronto locked him up last winter to the tune of a seven-year, $131 million extension. The immediate dividends of this deal haven't been fruitful for the organization. 
Through Berríos' first 118 innings pitched this season, he's posted a 5.19 ERA with a 1.35 WHIP, a 21.1% strikeout rate, and a 5.7% walk rate. He's even run into some good luck, as FanGraphs tabs his expected ERA at 5.45 right now.
A huge problem for the right-hander has been giving up home runs. Outside of 2016, Berríos never posted a home-runs-allowed-per-nine-innings rate greater than 1.17. So far in 2022, that number is up at 1.83. His four-seam fastball has been getting tattooed this year, too. Opposing hitters have accumulated a .379/.434/.641 triple slash against it, which has led to a 215 wRC+. 
Cody Bellinger, Los Angeles Dodgers
Cody Bellinger struggling at the plate isn't brand-new information for Los Angeles and the Dodgers fan base. But for someone who started their career with three straight seasons of 3.0-plus fWAR, a Rookie of the Year Award, and an MVP Award, Bellinger's current level of production will always be disappointing. 
What's incredible is that, to this point, his 2022 production is much better than what he did in 2021. Prior to Sunday's two-homer performance, Bellinger owned an 81 wRC+ and 1.1 fWAR through 394 plate appearances. In just about the same sample size the season before (350 plate appearances), the outfielder owned a 48 wRC+ and -1.0 fWAR. 
As it currently stands, Bellinger's walk rate and strikeout rate are both on pace to get worse for the third straight year. His 16.1% line-drive rate would also be a career-worst mark. What's unfortunate is that his 406 wRC+ and 1.807 OPS on that batted-ball event are on track to be the best he's produced as a big leaguer. 
Lance Lynn, Chicago White Sox
Lance Lynn was nearing free agency as 2021 progressed, but the White Sox pounced on the opportunity to sign him to a two-year extension, guaranteeing him at least $38 million. The 35-year-old has kicked his career into another gear as he's gotten older, but this current season hasn't gone how he was hoping it would. 
Surgery on his right knee to repair a torn tendon prevented Lynn from making his season debut until the middle of June. His first 53.2 innings of work have led to a 5.87 ERA and 1.29 WHIP. His strikeout rate has taken a dip from 2021 (27.5% to 24.4%), but his walk rate has improved (7.0% to 4.3%). 
Opposing hitters are making more consistent contact and pulling Lynn's pitches with more frequency. But what stands out here is a drop in average fastball velocity. Between 2019 and 2021, Lynn's fastball averaged between 94 and 95 mph. So far this year, it's at 92.8 mph.
The right-hander has consistently thrown this pitch at a 60-70% clip, and even though the opposition has posted just a 95 wRC+ against it, having those two extra ticks on the radar gun would be helpful in setting up other pitches in his arsenal. 
Trevor Story, Boston Red Sox
Signing any free-agent contract can bring lofty expectations. Especially ones like the six-year, $140 million deal Trevor Story signed with the Red Sox. He did have a historic run in May when all he did was hit home runs, but it didn't last very long. The infielder posted a 129 wRC+ in May thanks to slugging nine homers during that month. However, his other monthly wRC+ numbers haven't finished higher than 76. 
And things took a turn for the worse at the end of July, as Story landed on the Injured List with a hairline fracture in his wrist. Story's fly-ball rate is currently sitting at a career-high mark of 48.5%. One would think that's a great thing, but it's also accompanied by a 15.0% infield-fly rate, which would also be the highest he's ever posted in a single season. 
The progression of the right-handed hitter's season-long hard-hit rate has been declining since 2018, too. After posting a 44.5% rate that season, it's decreased every year since and is currently sitting at a career-low 32.5% mark.
There are still about six weeks left to turn things around and finish the 2022 regular season on a high note. But with four-plus months of baseball already in the books, it'll be tough to erase these disappointing starts from everyone's memory. 
All statistics from FanGraphs and accurate as of 8/8/2022. All contract information from Spotrac unless otherwise noted.