Jay Cutler Is the Most Overpaid Player in NFL History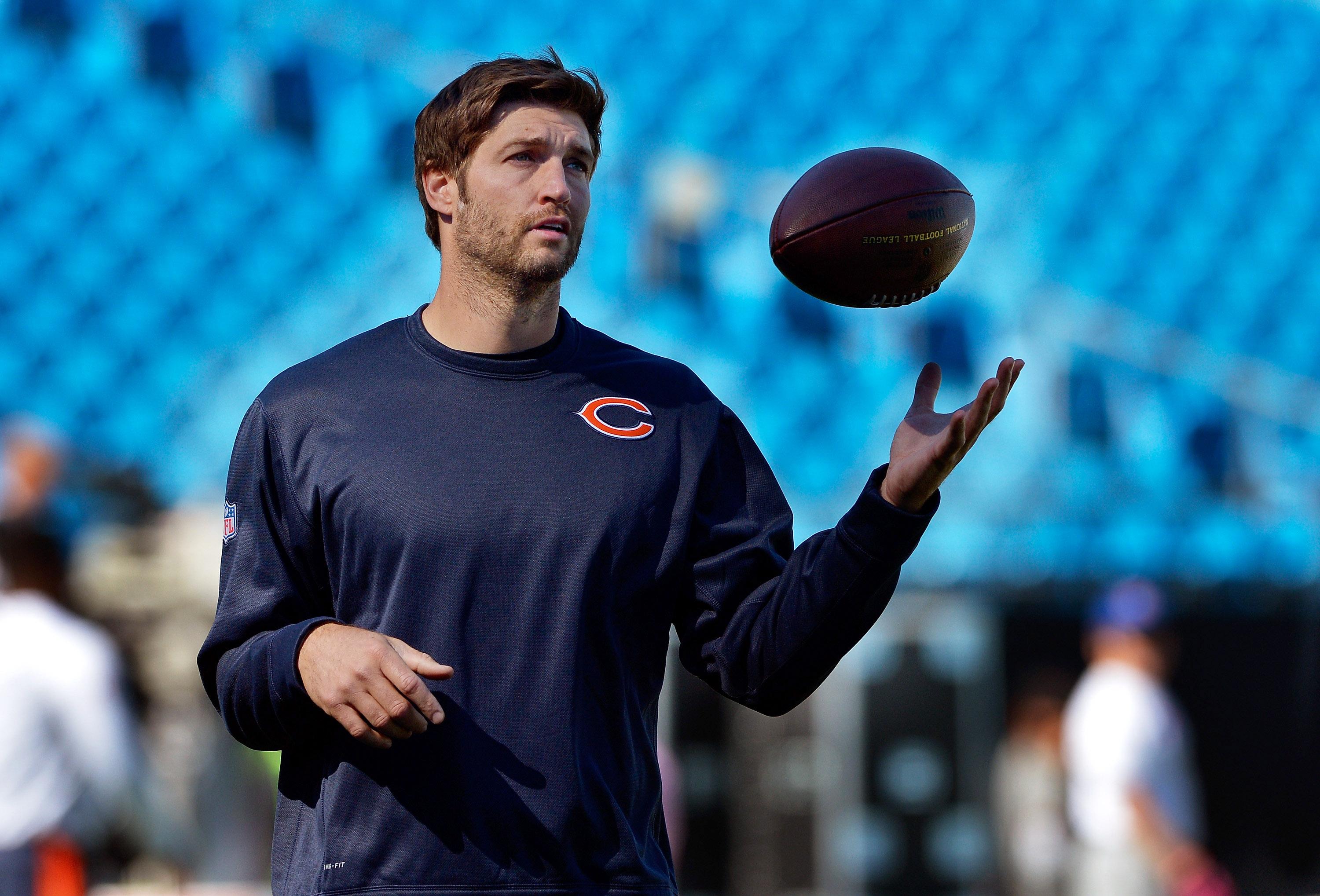 Quarterback Jay Cutler was one of the most physically gifted quarterbacks the NFL has ever seen. With arguably the strongest arm in league history, the 33-year-old had a 4.7-second speed in the 40-yard dash. He had outstanding lateral agility and footwork inside of the pocket, and he was stronger than most running backs and linebackers. Based on his physical attributes alone, the Indiana native should've been well on his way to a first-ballot induction into the Pro Football Hall of Fame. Instead, he will go down as one of the biggest wastes of talent in NFL history.
Sometimes Cutler flat-out shocked us — and likely anyone who saw him play throughout his career — with his throwing ability. But at the same time, for every mind-blowing throw he made, Cutler made twice as many bone-headed mistakes. Because of this, he led his team to the postseason just once in 11 years, which ended in the entire sports world questioning his toughness.
Throughout his time with the Bears, and during his brief stint with the Denver Broncos, several reports called into question Cutler's leadership abilities, mental capacity, and competitive drive. Following Chicago's 36-10 loss to the Tampa Bay Buccaneers during the 2016 NFL season, another damaging report surfaced making it clear that Cutler's time in Chicago would soon come to an end.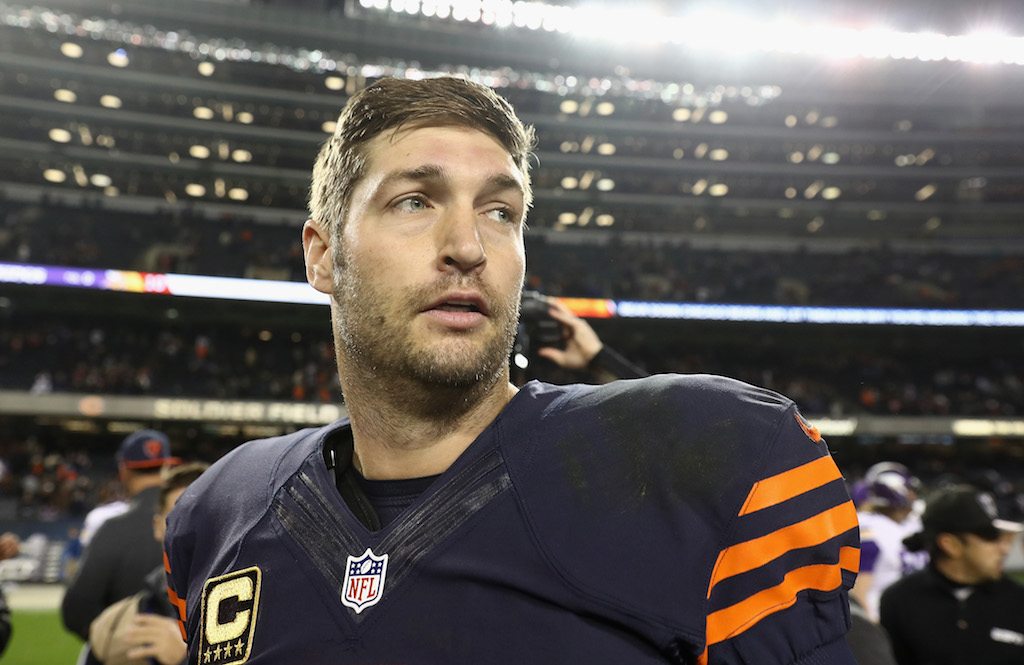 According to Mike Freeman of Bleacher Report, two unnamed Bears players told him via text messages that the majority of Chicago's locker room "had given up on Cutler" and that the 6-foot-3, 225-pound signal caller's lack of preparation leading up to the game against Tampa Bay was "truly embarrassing."
We thought that the former Vanderbilt gunslinger turned a major corner in 2015 under the tutelage of Adam Gase, who is now the head coach of the Miami Dolphins. However, based on what we saw in 2016, that was clearly not the case.
In five starts in 2016, Cutler completed just 59.1% of his passes for 1,059 yards, four touchdowns, and five interceptions. What's even more telling: Cutler's 78.1 quarterback rating would've rank 30th in the NFL if he had enough pass attempts to qualify. Before you chalk these numbers up to him having a down year, consider the fact that they are on par with the stats he posted over the last decade.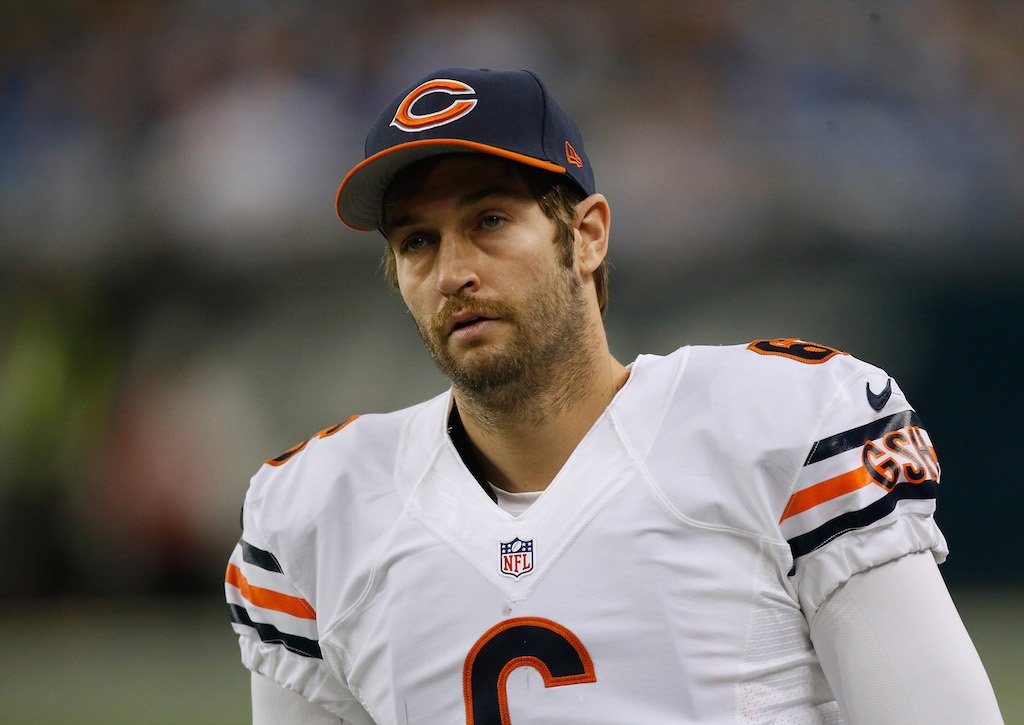 Cutler performed just well enough, and flashed just enough of his incredible talent, to keep coaches and personnel executives enamored by his potential. What's even more mind-boggling is that the Bears thought so highly of him that they signed Cutler to a seven-year, $126 million extension during the 2014 offseason.
Following the 2016 season, the Bears finally reached a point in the deal where they could cut their losses and move on from Cutler while incurring a minimal dead money salary cap hit (it would only be $2 million). Now, if you feel like you've made a bad investment or two in your day, what we say next should make you feel a little bit better about your blunder.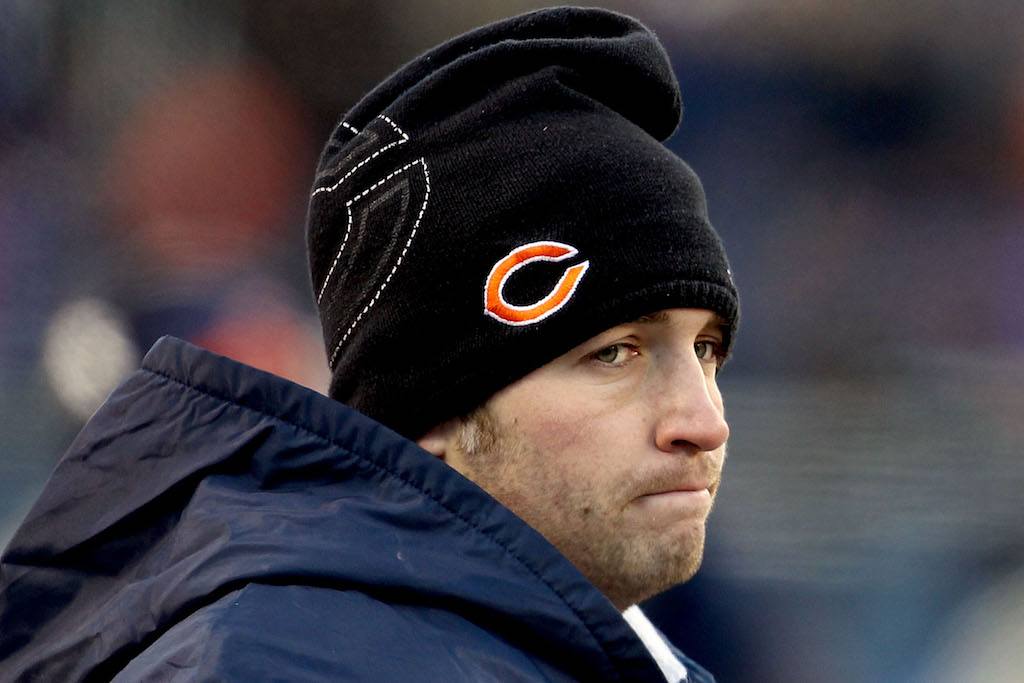 In total, the Bears paid Cutler $101,651,087. Then when you factor in his earnings during his time with the Broncos, Cutler made a whopping $112,196,087 over the course of his career. This, in our eyes, earns him the title of most overpaid player in NFL history. Here's why.
Cutler was far from the first NFL player who proved to be nothing more than fool's gold. We narrowed down his competition for the dubious honor of being the most overpaid player in league history to a quartet of fellow quarterbacks — JaMarcus Russell, Joe Flacco, Sam Bradford, and Alex Smith. But when it comes down to it, Cutler "wins" out.
Russell earned only a fraction ($39,365,000) of what Cutler brought in; Flacco has earned about $2.5 million more than Cutler and battled similar inconsistencies, but he led the Baltimore Ravens to a Super Bowl title in 2013; Bradford is similarly disappointing, but has also earned $16 million less than Cutler; and Smith has earned $19 million less and is far more successful than Cutler.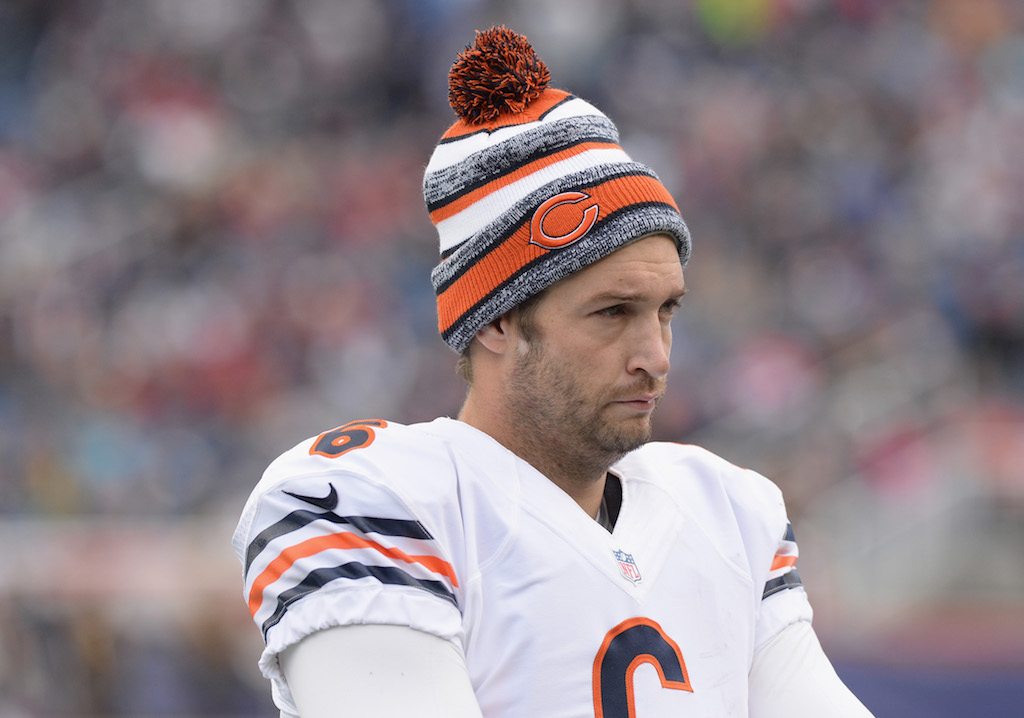 On top of being the most overpaid player in the league, Cutler will go down as one of the biggest disappointments in NFL history as well. When you truly think about it, it's hard to come up with another player with a similar talent level who has accomplished less than Cutler.
Regardless, we thought his natural ability was enough to ensure that even if the Bears cut him loose, he will still collect an NFL paycheck somewhere in 2017. Surprisingly, Cutler announced that he is leaving the NFL to join Fox Sports at a game analyst. Luckily for him, regardless of his future, the former QB has made enough money to set his family up for generations to come.
Statistics courtesy of Pro-Football-Reference and ESPN. Contract and salary cap data courtesy of Spotrac.