NFL: Why the Bears Will Never Win a Super Bowl With Jay Cutler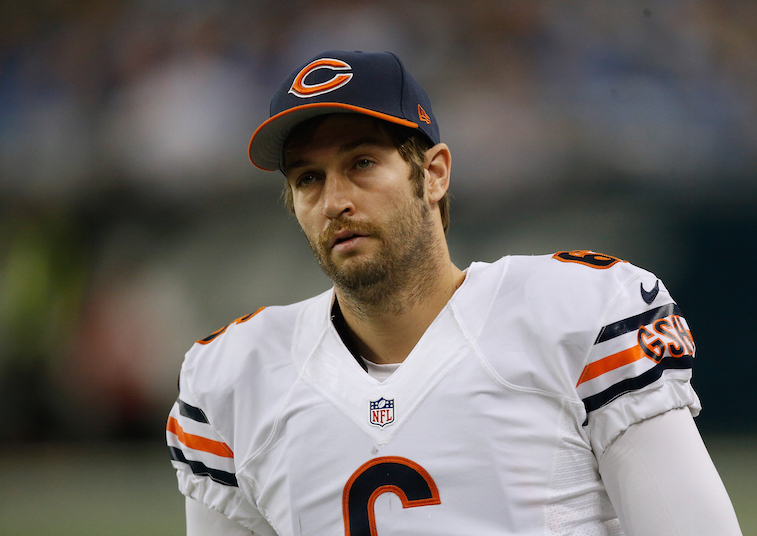 It's no secret that it takes more than just raw physical talent to be a successful player in the National Football League. Natural ability never hurts, but the most prosperous NFL players also possess a resilient work ethic, a burning desire for greatness, and mentally, they understand the game of football much like a doctor understands the world of medicine. This notion rings especially true for the quarterback position.
Based on natural physical ability alone, Chicago Bears quarterback Jay Cutler looks like a lock for future induction into the Pro Football Hall of Fame. He has prototypical size, he has one of the strongest arms the league has ever seen, and he is an above-average athlete (if you don't believe us, take a look at his performance at the 2006 NFL Combine). Yet, the former Vanderbilt standout has been a mediocre player (at best) during his 10-year NFL career. And if you ask us, the fact that Cutler has failed to take advantage of his superior talent classifies him as a monumental disappointment.
From a purely statistical viewpoint, Cutler has been the epitome of average. Here is a quick rundown on his career numbers up to now.
62.0% completion percentage
31,781 passing yards
205 touchdown passes
143 interceptions
85.9 quarterback rating
67-69 regular season record
1 postseason appearance
And on top of that, he also has yet to post a 30-touchdown pass season, he has only one season with a quarterback rating of 90.0 or higher, and he has only one season with 4,000 or more passing yards.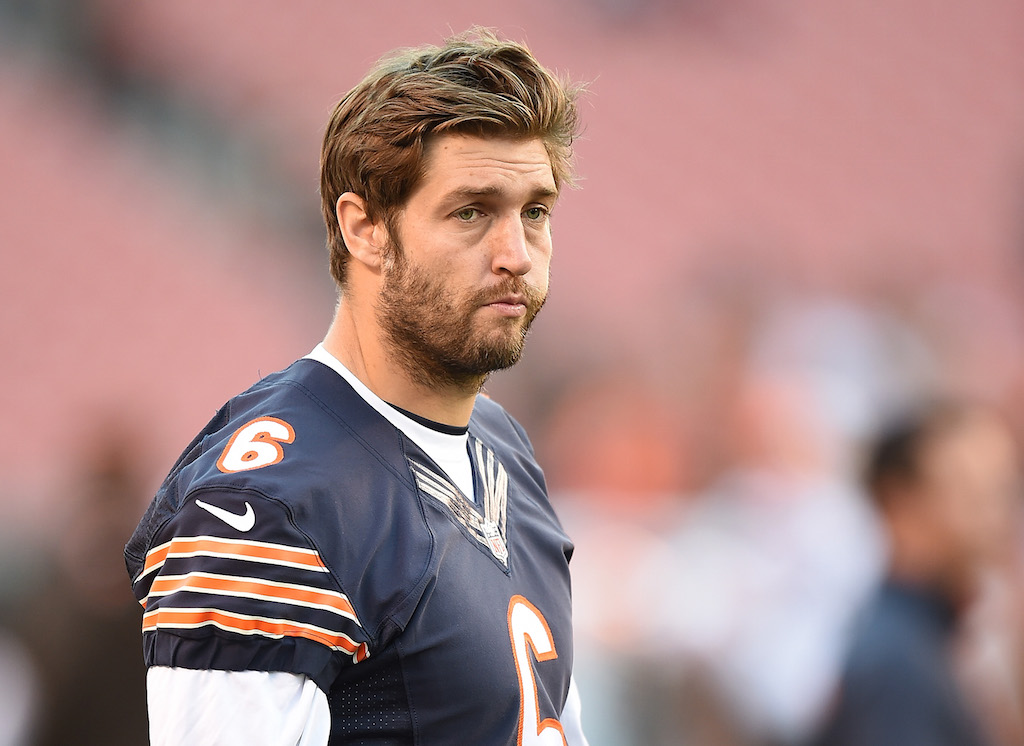 Now to be fair, statistics don't tell the whole story in the NFL. There have been plenty of quarterbacks (Troy Aikman, Terry Bradshaw, and Ben Roethlisberger to name a few) through the years that have achieved massive amounts of success while posting "average" numbers. But, what separates those quarterbacks from Cutler is their championship-caliber leadership ability and their will to win.
Cutler's attitude and personality issues have been well documented dating back to his three-year stint with the Denver Broncos. As a refresher, his general disposition on the field leads outsiders to believe that he flat out doesn't care about winning or losing, and his leadership abilities have been questioned by several of his teammates through the years. He has also played a major role in multiple coaches losing their jobs, and he will forever live in infamy for the lack of heart he displayed during the 2010-11 NFC Championship Game against the Green Bay Packers by refusing to play through a sprained knee.
This all unfortunately adds up to continued frustration for Bears' fans around the globe. Many experts are considering the Bears to be one of a handful of NFL teams on the rise, but we just don't see it. While Cutler may be coming off of his best season as a professional in 2015, we see no way that the Bears will ever win a Super Bowl with the 2008 Pro Bowler leading the way. Here's why.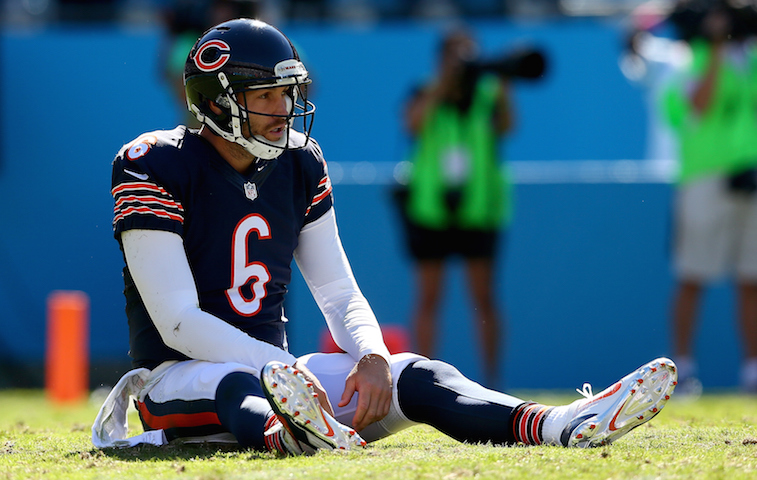 First and foremost, as evident by his stats, Cutler has proven to be a turnover machine over the course of his career. He is a true gunslinger through-and-through, and he will often get caught relying heavily on his arm for his – and the Bears' – own good. And the simple fact of the matter is that it is nearly impossible to win in the NFL when the most important player on your team can't take care of the ball.
Secondly, Cutler's time with the Bears looks like it is rapidly coming to an end. Chicago head coach John Fox has reportedly told people close to him that he is 'done' with Cutler. Despite Fox's steadfast denial of any such claims, we believe that everything points towards the Bears cutting ties with Cutler next offseason. His contract has finally reached a point where the team can move on from the 33-year-old quarterback with minimal salary cap implications, and the team appears to be committed to rebuilding their roster from the bottom up.
Lastly, Cutler has never proven to be a winner, and just doesn't have the "it" factor that most (if not all) Super Bowl-winning quarterbacks own. Since joining the Bears in 2010, he has led the team to just two winning seasons in six years. And when you combine all of this with his arrogance, and the attitude and other personality issues that we previously mentioned, we see no conceivable scenario where Cutler will lead the Bears to a Super Bowl title.
All statistics courtesy of Pro-Football-Reference.