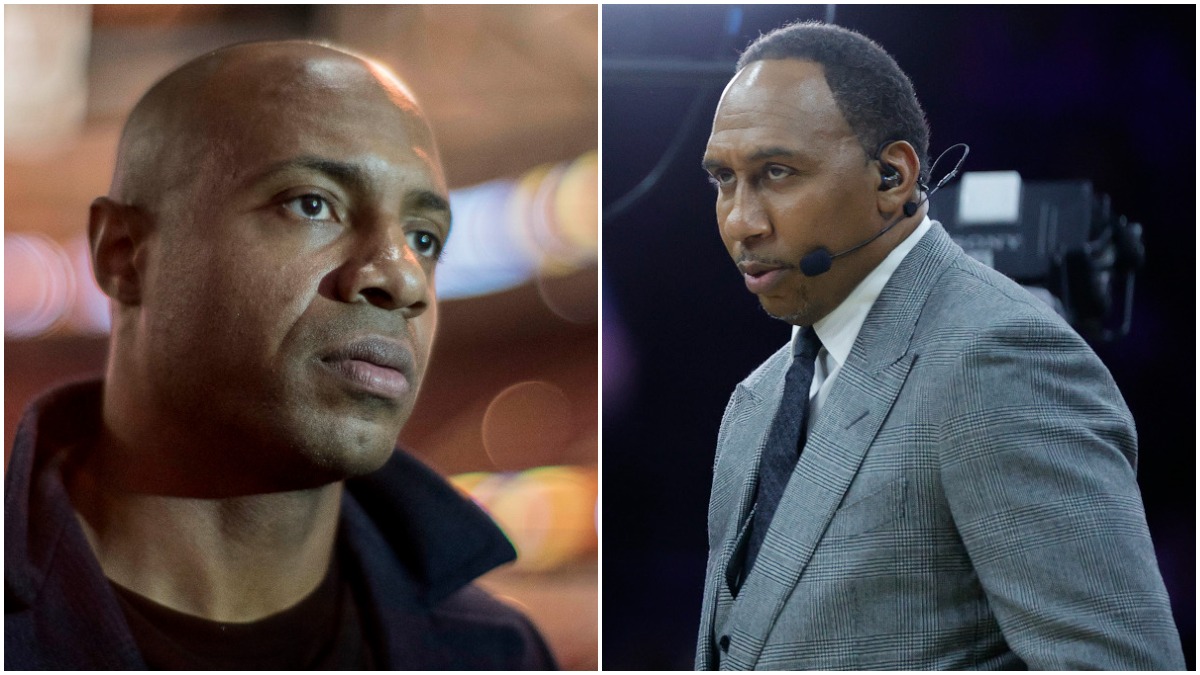 Jay Williams' Theory on Kyrie Irving Was so Wild That Even Stephen A. Smith Couldn't Believe It
Stephen A. Smith's opinion regarding Kyrie Irving of the Brooklyn Nets is well-known. Colleague Jay Williams once again sparred with the hot-take host on the subject.
Not even the talking heads in sports media are immune from touching the third rail that is Kyrie Irving of the Brooklyn Nets. ESPN's Stephen A. Smith and Jay Williams dispensed with the niceties, lobbing personal shots at each other after Williams' unconventional suggestion for how the Nets should manage their situation with their part-time superstar.
Smith and Williams previously clashed over Irving. In November 2021, news emerged that Green Bay Packers quarterback Aaron Rodgers intentionally deceived the media about his vaccination status. Williams accused Smith of being softer on Rodgers than he had been about Irving. The Brooklyn point guard isn't vaccinated. But neither did he lie about that fact.
Smith and his former on-air partner, Skip Bayless, fueled the rise of the hot take to a modern art form. Williams gave it a heck of a shot when he dropped an opinion about the Nets.
Jay Williams believes the Nets should not seek homecourt advantage
During an episode of ESPN's First Take, basketball analyst Jay Williams broke down why he thought Brooklyn might be better off not worrying about homecourt advantage.
His theory is rooted in Irving's part-time status. As the former Chicago Bulls point guard sees it, since the Nets can't use Kyrie in games played at home, they're better off playing a potential Game 7 somewhere other than Barclays Center.
Smith responded in his trademark near-whisper by asking if Williams meant Brooklyn should lose games, the insinuation being that the Nets would do so intentionally.
The discussion eroded into a series of personal swipes by Williams and Smith. Given their history on the topic, it was inevitable their discourse would end up where it did. The show's producers likely saw that as a feature rather than a bug.
Stephen A. Smith kept firing at Irving's status
Any hope for a rational discussion disappeared when Jay Williams became visibly flustered. Stephen A. Smith reveled in his sparring partner's distress.
Smith got Williams' ire up by referring to Irving, again, as "the part-time player that is Kyrie Irving." That's not a surprise; the veteran journalist repeatedly blasted Brooklyn for welcoming their All-Star point guard back into the fold.
That led the former Duke star to tease Smith about using the word "capitulated."
It was at this point that Williams removed his jacket and went into attack mode:
"You start this kind of stuff. You are attacking this man's character left and right every day."
Smith flipped the switch to outrage.
Stephen A. Smith and Jay Williams gave up keeping it civil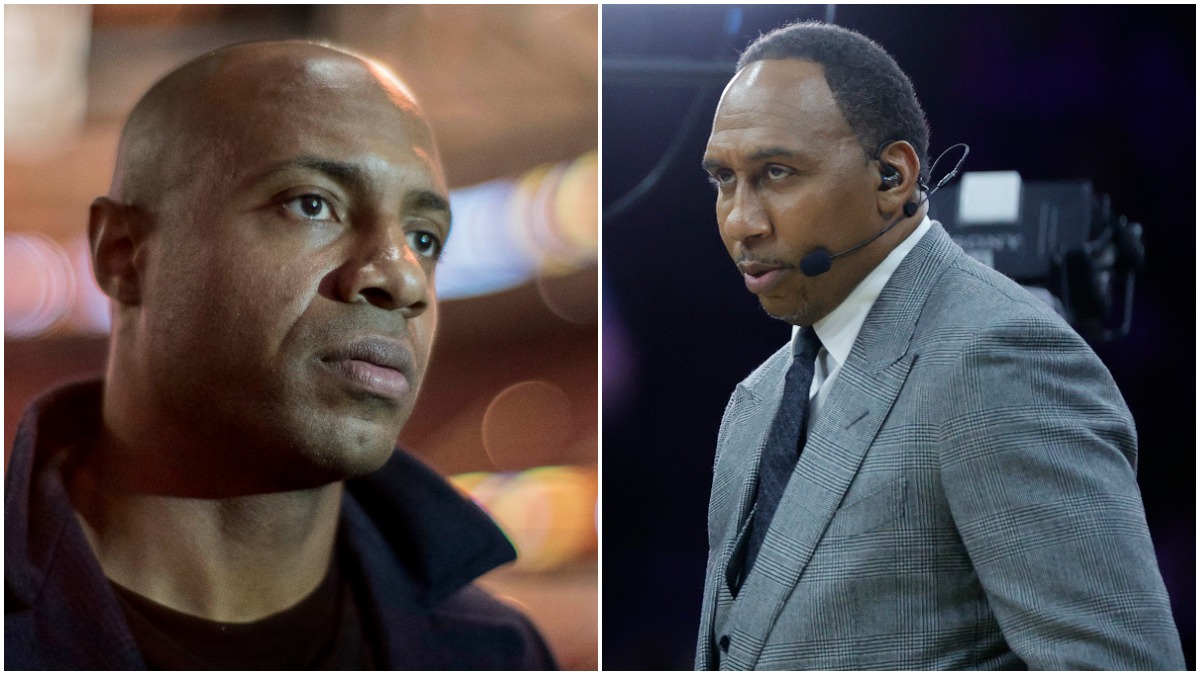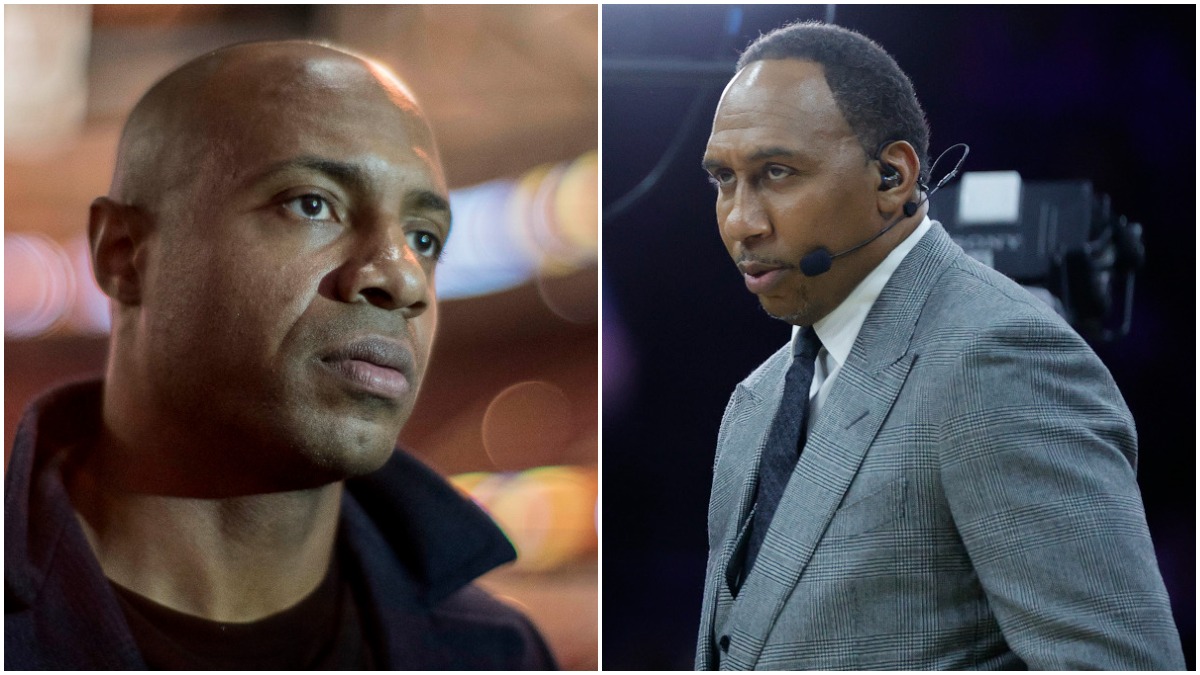 After Jay Williams called out Stephen A. Smith for character assassination against Irving, the long-time First Take performer let loose, shouting a response:
"I don't give a damn if it's a big issue with you; I don't give a damn what you think I think about Kyrie Irving. I spit facts. FACTS!"
After Williams derisively said, "Just because Stephen A. yells it doesn't make it right," erstwhile moderator Molly Qerim ended the segment.
That prompted Williams to fire an accusation that Smith set him up, ostensibly as the bad guy in the debate.
It's an example of the long-standing formula that First Take pioneered and other shows have mimicked. Find a hot topic, let some people (two, three, however many they can fit on a set) shout over each other for a few minutes.
It's entertaining to some. It must be because it's still on the air. On the other hand, watching baby goats hop is also amusing. It doesn't mean it should fill a two-hour block of network programming time.
If there is a casualty in the modern media age, it's reasoned, rational thought. Why? Because reason doesn't go viral. No one will share a video of someone making a valid, well-considered point.
Conflict sells. That means we'll probably see a lot more of Jay Williams and Stephen A. Smith yelling over each other on First Take.
Like Sportscasting on Facebook. Follow us on Twitter @sportscasting19.