Could Jay-Z Actually Afford to Buy the Denver Broncos?
Jay-Z is many things, including a successful rapper, producer, and entrepreneur. He's also served as the owner of a professional sports franchise in the past and may do so again. There are rumors that the former Brooklyn Nets minority owner is interested in becoming the owner of an NFL team, specifically the Denver Broncos.
Is this a realistic possibility? Buying a team is certainly a challenge, but if anyone can do it, it's likely the shrewd and forward-thinking Jay-Z. Let's look at what team he might buy, whether he has a real chance, and his current business dealings with the NFL. 
The Denver Broncos are transitioning ownership
The Denver Broncos' longtime owner was the legendary Pat Bowlen. Bowlen's stewardship of the franchise enabled them to win three Super Bowls and appear in four others. Sadly, he died two years ago, and his family was left trying to figure out what to do with the team. At this point, the family members will take over the sale or an outside party will step in.
According to a statement released by the Broncos, the Broncos are currently engaged in discussions to organize an ownership transition. The franchise's President and CEO, Joe Ellis, commented on the timing of the move: 
"Our goal is a timely, responsible and orderly determination of ownership … What that will entail for us — there's some things that we still need to work through — but our goal is to be able to lay out, when the season is over — and [Head Coach] Vic [Fangio] has promised that will be in the middle of February — that we lay out for everybody a timeline to a transition of ownership that will take place next year prior to the start of the season. "
NFL franchises are one of the best investments for the mega-rich, as they only seem to scale exponentially in value. Plenty of people will look to get in on the Broncos' action. Two people rumored to be interested would make waves if either were able to secure a sale. 
Rumors flew that Jay-Z expressed interest in buying the Denver Broncos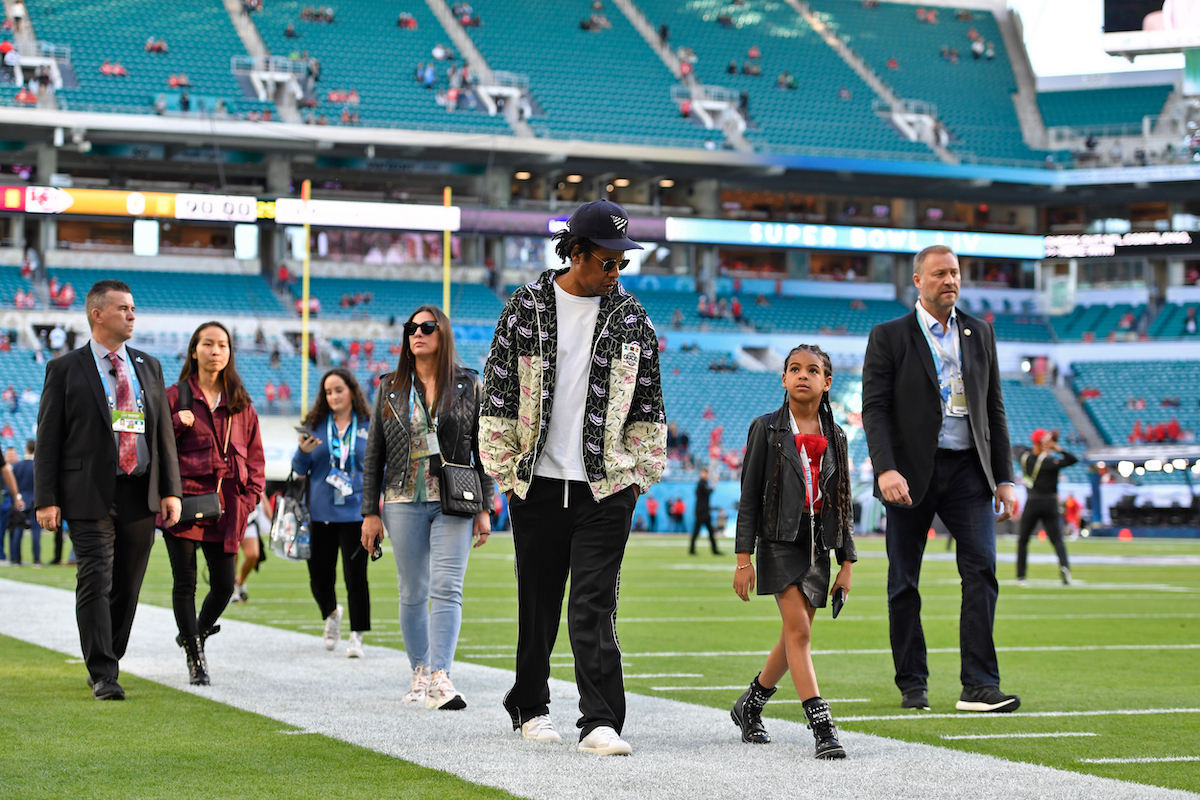 According to Front Office Sports, two notable suitors have emerged as potential buyers of the Broncos: Amazon founder and former CEO Jeff Bezos as well as rapper and entrepreneur Jay-Z. So what's the likelihood of either securing a sale? The answer is complicated. Bezos could cut a check today and buy multiple NFL teams, much less one. 
For Jay-Z, it's not so simple. The team will likely fetch upwards of $4 billion. Jay-Z's rumored net worth is $1.4 billion. That means he'd need others to join him in his bid.
This isn't uncommon, of course. Even the most wealthy NFL owners have minority owners joining them in team ownership. What makes Jay-Z's hypothetical bid even more revolutionary is that he'd be the first Black majority NFL owner. 
Jay-Z already has a deal with the NFL
Jay-Z may end up buying the Broncos; he may not. He could be a minority owner if he's not able to secure majority ownership. Regardless of the Broncos' sale, he still has an ongoing partnership with the NFL. 
In 2019, Jay's company, Roc Nation, signed a lucrative deal to "aid in the league's social justice efforts and bolster its connections in the music industry." Roc Nation plays the role of being the NFL's "live music entertainment strategist," advising on entertainment matters. This includes lending expertise to events like the Super Bowl halftime show. 
Even if Jay-Z doesn't get a piece of the Broncos, it's clear he knows a good deal when he sees one. 
RELATED: Meet the Man Who Dropped $2.2 Billion to Buy an NFL Team (and Learn How He Made His Money)