Jay-Z Wants to Start a Sports Gambling Empire
Shawn "Jay-Z" Carter is far more than a rapper. He's a businessman and mogul with a diverse portfolio. Currently, he's hoping to team up with Roc Nation partner and merchandise giant Fanatics in an effort to take over the sports gambling industry.
Sports gambling has boomed in the past couple of years, and it seems as though just about every company with any stake in the sporting world wants to open a sportsbook. However, a sportsbook with Jay-Z's backing would be slightly different, especially when considering some of the other moves Fanatics has made.
Fanatics just signed a deal to become exclusive licensee of MLB cards
Fanatics is becoming such a giant in sports apparel and collectibles that the company managed to push one of MLB's longest-tenured partners to the side.
Indeed, MLB and the MLBPA recently reached a deal with Fanatics that makes the retailing titan the exclusive licensee of MLB cards. This is far from insignificant, given that MLB partnered with Topps, a company practically synonymous with baseball cards.
Fanatics has the investing power and profile to convince MLB to move on from Topps. Consider also how large companies such as Panini have grown over the course of the past year with the increasing popularity of NFT cards. Yet, while Panin has deals with individual MLB stars, it could not get exclusive rights as the licensee.
So, Fanatics is trying to take over MLB trading cards. Jay-Z and Philadelphia 76ers owner Michael Rubin seem to think the company can take over sports gambling, as well.
Jay-Z is part of the Fanatics bid for a New York sports betting license
Jay-Z's Roc Nation has a strategic partnership with Fanatics, and the rap icon hopes to leverage that partnership to create a sports gambling empire.
According to ESPN, the New York State Gaming Association released documents showing Jay-Z and Rubin are part of a group applying for a sports betting license in New York. The group hopes to use the license to create Fanatics Sportsbook.
"Fanatics Sportsbook will use one of the largest sports fan databases in North America and proven sports betting platform and player account management technology to operate sports wagering in New York," the application stated, via ESPN.
Jay-Z's influence, capital, and resources could all be vital. There are competing bids from groups that include sports gambling giants like DraftKings, BetMGM, FanDuel, and Caesars, among others. Six applications were submitted in total.
New York deemed online sports betting legal back in April. The state is expected to have the largest market for sports betting out of any market currently in operation.
Jay-Z likely wants to dominate that market.
Empire state of mind, indeed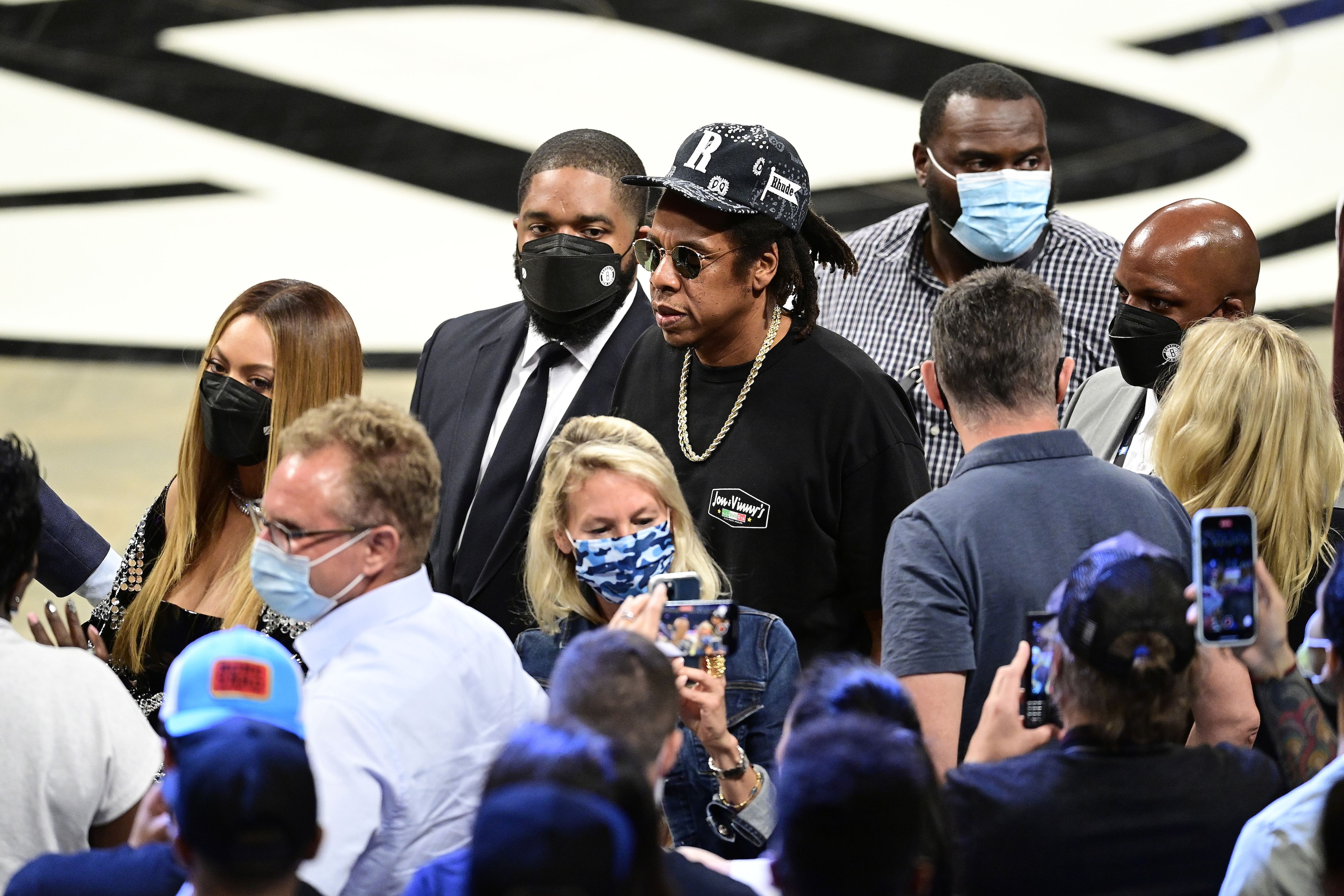 Jay-Z rapped "Empire State of Mind." It's sort of a love letter to New York, but it also serves as a reminder of the expansive influence he has in the Big Apple.
The Roc Nation founder grew up in Marcy. He was formerly a minority owner of the Brooklyn Nets and still has other ventures throughout the city. He and the other investors are likely hoping the partnership with Fanatics will help secure a betting license.
Well, Fanatics is becoming every bit as expansive. Fanatics Sportsbook could be an empire of its own if Jay-Z's investment group gets its sports gambling license.