Jaylen Brown Thinks This Scene from 'Coach Carter' Is Absolutely Ridiculous
A lot of basketball movies have premiered over the last few decades — some better than others. Comedies like Space Jam and White Men Can't Jump aren't supposed to be serious. Then there are dramas intended to take the sport seriously. But not all scenes in those movies are based entirely on reality. For example, Celtics star Jaylen Brown thinks one specific scene from Coach Carter is ridiculous in its portrayal of how teams practice.
Jaylen Brown analyzes a ridiculous scene from Coach Carter
RELATED: Jaylen Brown Rips Nick Nurse for Being on the Court Late in the Game
GQ Sports had Brown analyze scenes from basketball movies. When Brown got to Coach Carter he laughed at the 2005 flick starring Samuel L. Jackson as the titular high school basketball coach. Carter told his players that before they could play for his team, they had to do 2,500 pushups and 1,000 suicides, which Brown didn't think was a realistic requirement for a high school team. He said if he had to do that in high school, he "would have never made it to the NBA."
After watching that Coach Carter scene, Brown shared an anecdote of the worst punishment he remembers from his high school team. Preseason conditioning involved running a mile and an Indian mile, which involves the entire team running together single file. The last person must get to the front of the line and continue to lead for four laps.
When Brown thought the coach wasn't paying attention, he convinced his teammates to go slow around the curve. When they were done with the mile, the coach realized what the players had done and made them do the whole run again. 
Brown's NBA career to date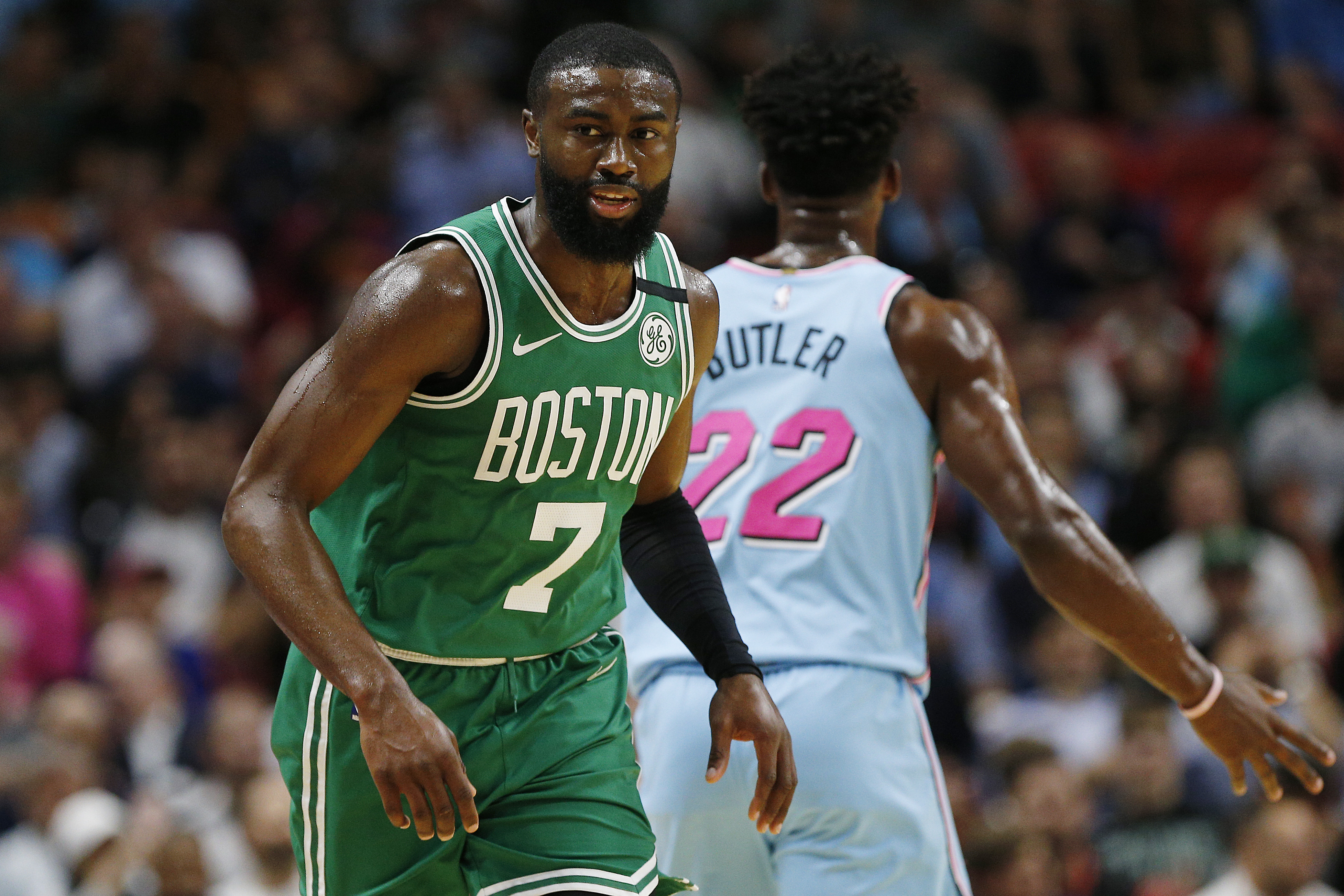 RELATED: Michael Jordan Hosted Some Epic Pickup Games on the Set of 'Space Jam'
Brown is entering his fifth season with the Celtics after they took him with the third pick in the 2016 draft. He has a career scoring average of 13.1 points in 26.3 minutes on the court. And the shooting guard is averaging 4.5 rebounds and 1.4 assists in his career.
Brown is coming off a career year in which he averaged 20.3 points and 6.2 rebounds in nearly 34 minutes of playing time per game. He started all 57 games he played, just the second time in his career that Brown started every game he played.
Looking ahead to the Celtics' season
With training camps underway and the season scheduled for later in December, it's a good time to see what Brown and the Celtics can expect. One thing to watch for is the health of Kemba Walker's knee. Head coach Brad Stevens warns fans not to expect Walker to be able to "be full-go" when the season begins, according to NESN. The veteran may miss action early on after getting a stem cell injection in his knee.
The Celtics have a hole to fill at point guard as Brad Wanamaker departed for the Warriors this offseason. Tremont Waters and Peyton Pritchard look like the two best options. Pritchard is a rookie, but at 22, he's older than most players entering the league. Usually, in a case like that, it indicates that the player is more prepared for NBA action than younger guys. That may give Pritchard an advantage in the position battle over Waters, who is in his second season in the league.