Jaylon Smith's Arrival Is the Packers' Perfect Response to the Injury Bug
The Green Bay Packers have been absolutely obliterated by the injury bug in 2021, but they may have finally made their move against the pesky critter that has ruined many a season. The Pack has bit back, reportedly finalizing a deal to sign former Dallas Cowboys inside linebacker Jaylon Smith on Wednesday — though the move couldn't become official until Thursday.
Smith, a former Pro Bowler, was recently released by the Cowboys, and it took the Packers less than 24 hours to bring him aboard. Injuries have been an issue for the Packers on both sides of the ball, but on a defense that has little wiggle room, it's clear that taking a chance on Smith — who's certainly not without risk — is the right move for Green Bay.
Bringing in Jaylon Smith makes sense for the Packers in more ways than one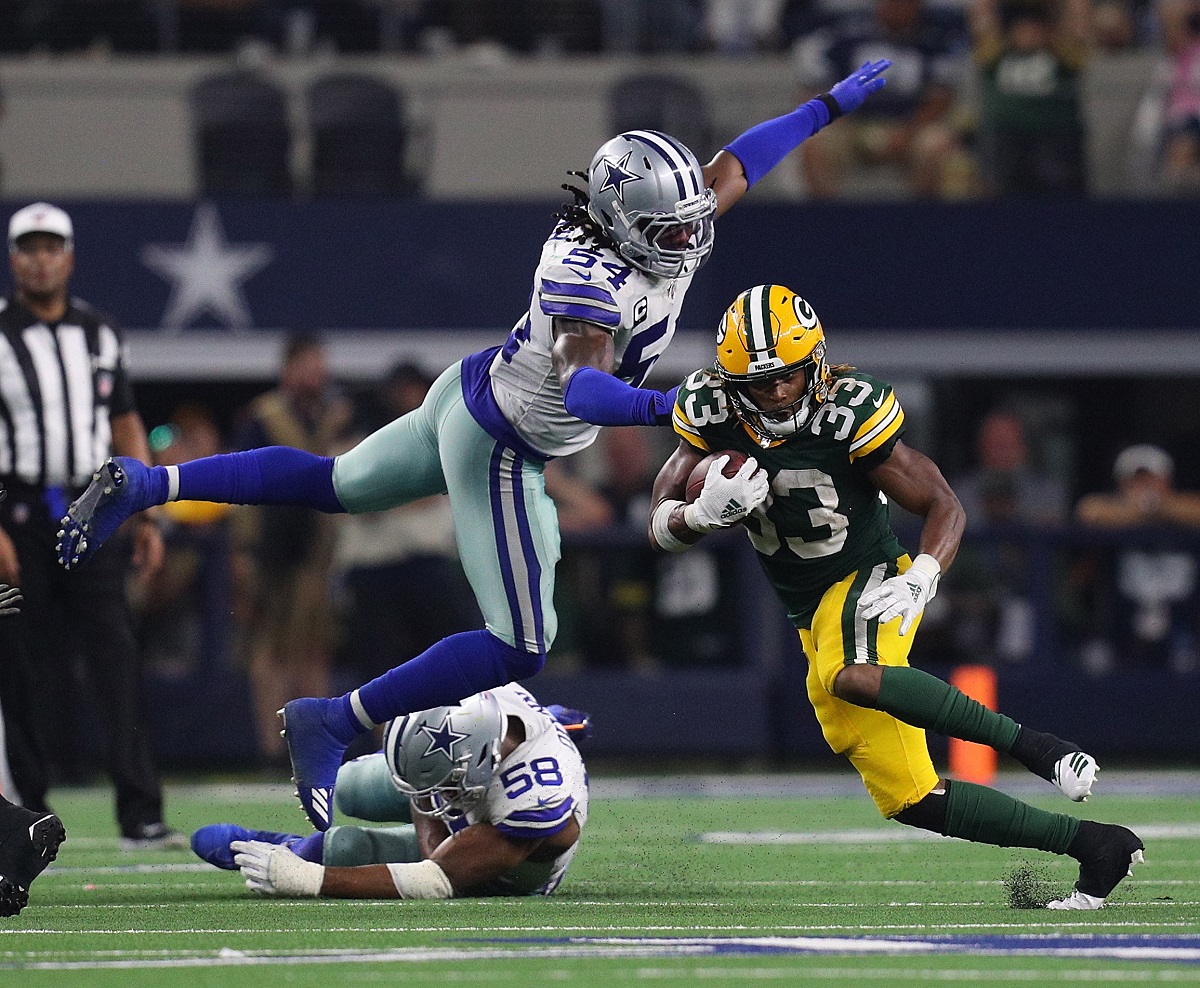 The original reporting of the pickup came from NFL insider Ian Rapoport, who tweeted that the two sides are in the end stages of putting together a deal.
Smith, who's in his fifth season in the NFL after a dynamic career at Notre Dame, was reportedly released from Dallas for a variety of reasons. It was a shocking in-season move, without a doubt, but head coach Mike McCarthy made it seem like scheme fit was a big reason.
Dallas has a new defense under new coordinator Dan Quinn, and Smith had struggled to see the field as a result. He just hasn't been a great fit.
"Really this wasn't an easy decision," McCarthy said, according to ESPN. "He's a good football player. He's played excellent football here for a long time, but we have a [defensive] system, I think it's clear now after four games how we're playing."
Ironically, McCarthy's "trash" could end up being Green Bay's treasure because it's not as if Smith is devoid of talent. He was a Pro Bowler in 2019 after recording 142 tackles, two forced fumbles, a fumble recovery, and an interception for the Cowboys. His 2020 season was equally impressive with 154 tackles, two fumble recoveries, and an interception.
Green Bay is also getting quite a deal on the linebacker, and that's a fact even before the details of his new contract have been released.
Smith signed a five-year, $64 million extension with Dallas in 2019 — another reason his release was shocking — and no matter what kind of deal he and the Packers come to, the Cowboys will have to pay his $7.2 million guaranteed base salary. According to the Milwaukee Journal Sentinel, Smith's base salary will be offset by whatever money he receives from the Packers.
Green Bay's defense is in dire need of reinforcements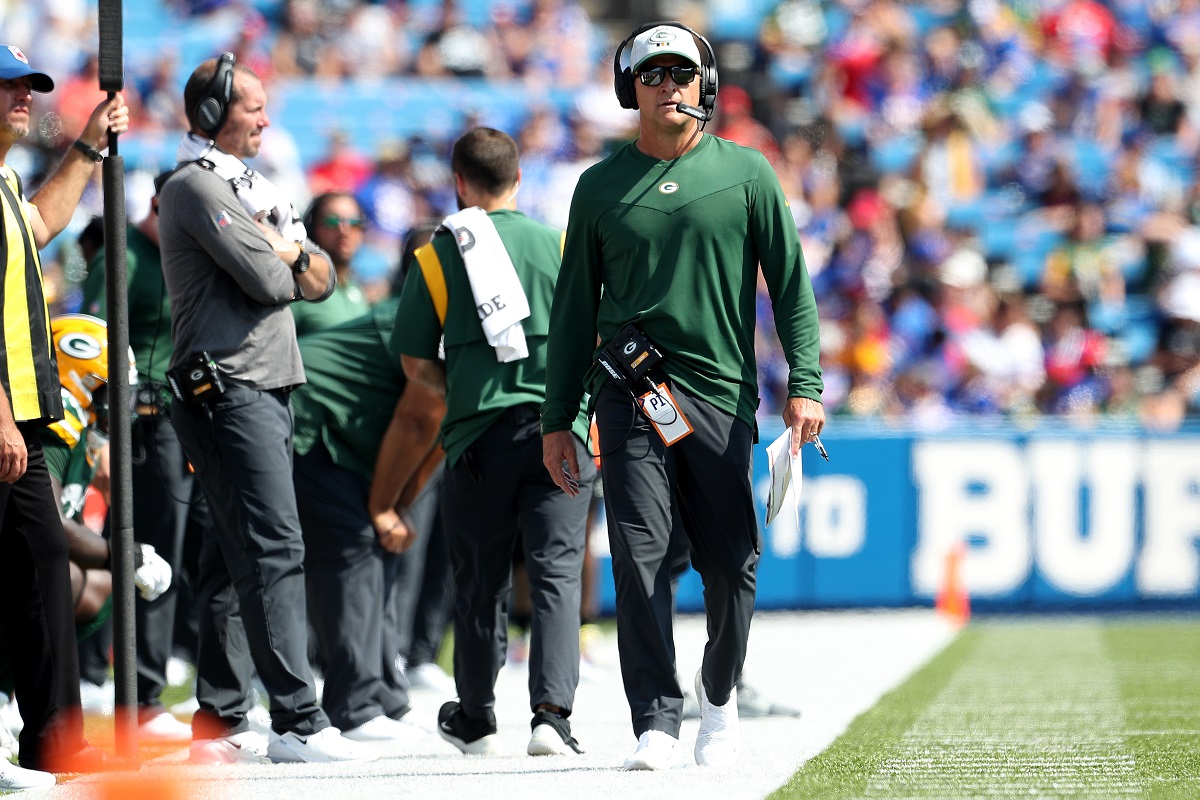 The beauty of Green Bay's 3-1 record so far this season has been the fact that the team has actually looked like a Super Bowl contender despite missing four of its five best players.
The offensive line has been strong despite being without two Pro Bowlers in left tackle David Bakhtiari and guard/tackle superhuman Elgton Jenkins. The defensive unit has held together despite being without star pass-rusher Za'Darius Smith due to a back injury, and now, the Packers are at risk of losing superstar cornerback Jaire Alexander for some time.
Green Bay's defense is still figuring itself out under new defensive coordinator Joe Barry, so an infusion of talent will be a welcome change from a front office that has traditionally been conservative when it comes to going after free agents.
From Green Bay's perspective, this is a tactical move with low risk and extremely high reward.
If Smith truly is washed up, he's not going to cost Green Bay much money. The Packers are betting that the former Pro Bowler's slow start to the 2021 season is an anomaly, though.
Smith can slide right into the starting lineup
One of the best abilities in the NFL is availability, and Smith has proved he can be a consistent presence for a defense.
He started and played in 48 straight games from 2018 to 2020 and played in all four of Dallas' games in 2021, though he only started two. His availability alone is an impressive feat, especially considering the catastrophic knee injury he suffered in the 2015 Fiesta Bowl. That injury knocked him down from a sure-bet first-round pick to a flier the Cowboys drafted in the second round.
Smith can at the very least be a steady presence for the Packers at inside linebacker next to De'Vondre Campbell — who has been a steady presence and stellar free-agent pickup for Green Bay himself.
The original starter next to Campbell this season had been Krys Barnes, but he's just getting back to practice after a concussion. He's has shown flashes in his own right, but it's safe to assume a former Pro Bowler in Smith can beat out the undrafted Barnes.
While a potential demotion for Barnes, this move would be great for the Packers in terms of the depth chart. Barnes could become a high-level backup, and he would instantly become a massive upgrade as a No. 3 inside linebacker, bumping down the underwhelming Oren Burks and the straight-up awful Ty Summers.
There's reason to believe a player of Smith's caliber could be a huge boost for the Packers' defense, even if he's not fully the player he used to be.
Stats courtesy of Pro Football Reference
RELATED: Aaron Rodgers Weighs in on the Biggest Problem With the Urban Meyer Scandal: 'In College You Call Your Coaches Coach, and in the NFL, You Call Them by Their Name'