Jayson Tatum Is Trying to Imitate Michael Jordan in a Unique Way
Jayson Tatum is quickly becoming one of the NBA's premier players with the Boston Celtics. He's gone from a promising rookie to a potential key component in a championship contender in only three short years. It's been a meteoric rise.
In that light, he serves as a reminder of many of the game's greatest players. One great player he's modeled himself after is the great Michael Jordan. But how exactly is he doing that? Let's take a closer look at how Tatum is imitating Jordan in a rather unique way. 
Jayson Tatum's pre-shutdown 2019-2020 season
RELATED: The Celtics Boast a Budding Star Not Named Jayson Tatum or Jaylen Brown
The Celtics have long looked at Tatum as one of their most important pieces, and he has not disappointed. This season, he was especially effective before the coronavirus caused the league to shutter its operations.
Tatum, in his third season, averaged 23.6 points per game according to Basketball Reference. That's significantly higher than his previous two seasons' scoring averages. Tatum also averaged 7.1 rebounds per game and 2.9 assists per game.
A player with as bright a future as Tatum's would be sure to have a great shoe deal, which Tatum does. Originally signing with Nike, Tatum recently signed with the company's offshoot brand, Jumpman. This is the brand inspired and run by Jordan. That's not the extent of the Tatum-Jordan connection, however. 
How Jayson Tatum imitates Michael Jordan
RELATED: This NBA Player Won More Titles Than Michael Jordan Despite Scoring Just 7.4 Points Per Game
So how does Tatum resemble Jordan? Is it his acrobatic dunks? His athletic style of play? Does he let his tongue wag while running up and down the court ala MJ in his prime?
Tatum's game might come to look like Jordan's, though he's got a long way to go to make that a reality. But one way he's already looking like Jordan is how he spends his time off the court.
Tatum, like Jordan, is an avid golfer. According to the Boston Globe, many Boston athletes have taken up golfing during the pandemic, Tatum among them. Jordan was of course famous for his golf game both during and after his NBA career. Stories of Jordan and his gambling habits on the course are legendary. 
Tatum has started playing at the Boston area KOHR Golf Center to pass the time during the pandemic. According to one of the lead golf instructors there, he's developed his game rather quickly:
"Jayson's very new to it, but he's made about as quick progress as I've seen with anybody…Sometimes at that size, you can be a little awkward at first, but I was pretty surprised by how quickly he started getting better."
The Celtics' reaction to his new hobby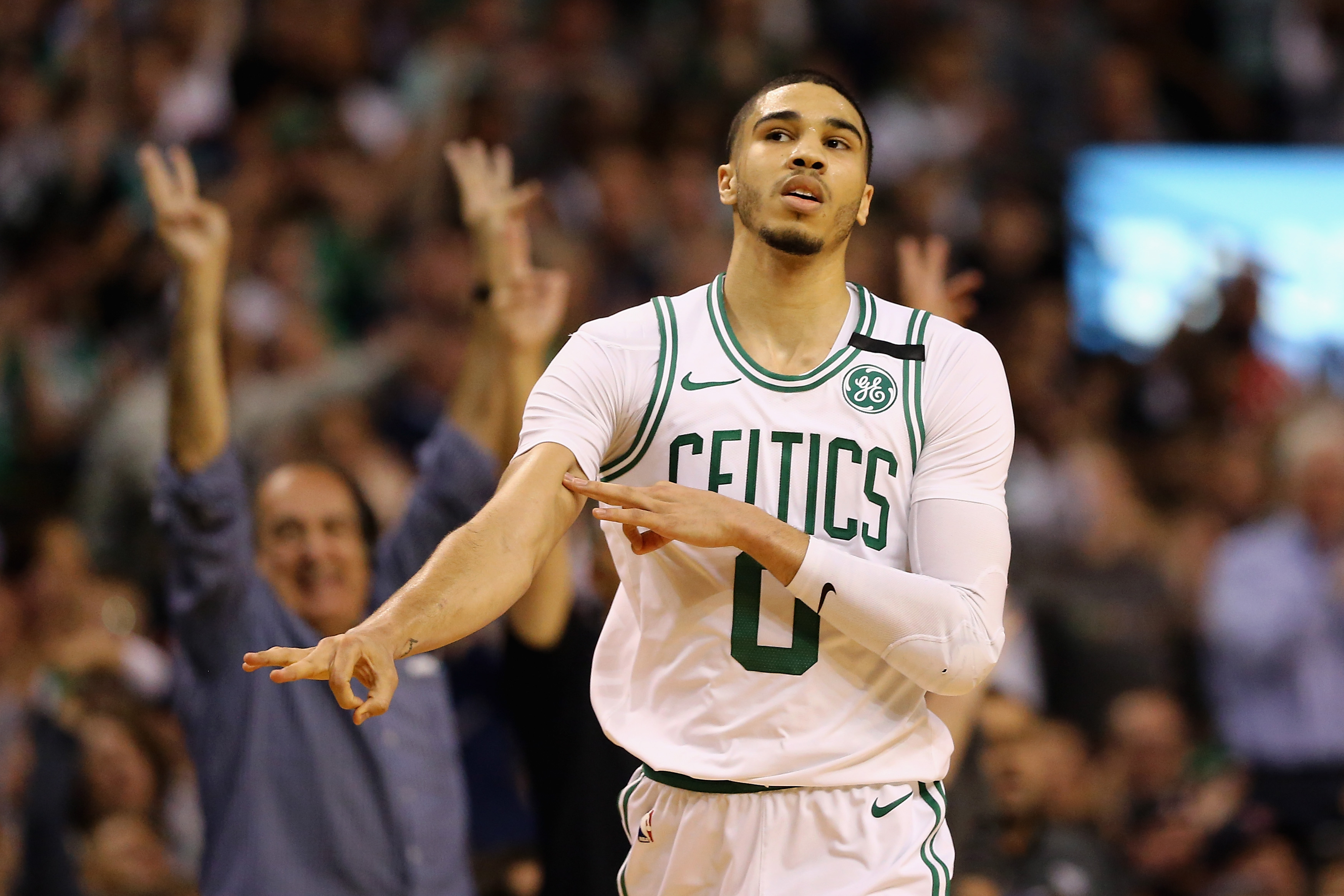 Does Jayson Tatum's team approve of his new hobby? If Celtics executive Danny Ainge's reaction is any indication, the answer is a resounding yes. Here's what Ainge had to say to the Boston Globe about Tatum's burgeoning golf game: 
"There's some potential there….Golf is a very healthy sport for professional athletes to play during their off time. I really can't think of too many things I'd rather have my players doing in their off time than playing golf."
Golf has many benefits Tatum has tapped into. It involves plenty of walking, which is good for his cardiovascular health. It also involves hand-eye coordination and strength, both of which he needs to play basketball. Lastly, and most importantly to the Celtics, it's a low-risk sport. There's little chance of suffering a major injury. 
For now, Tatum has more than just the backing of Jordan's shoe company to help him follow in his footsteps. He's also taking part in the game Jordan loves more than just about anything else (other than basketball, of course).