Jeff Gordon Earned a Pittance for His 1st Race Win and Split It With His Parents
Jeff Gordon is one of the greatest NASCAR drivers ever to grace the track. Winning four NASCAR Cup Series championships, he has made a name for himself for two solid decades. Gordon led the opening lap in the Daytona 500 when he was 21 in 1993, won his first Cup Series victory in 1994 at the Cocoa Cola 600, and took the checkered flag in the inaugural Brickyard 400 at the Indianapolis Motor Speedway. He also won the Winston Cup championship in 1995, 1997, and 1998.
Gordon is one of the highest-paid NASCAR drivers in history, with an estimated net worth of $200 million. We look back on his illustrious racing career with some curiosity for how it all began.
The $30 that started Jeff Gordon's pro racing career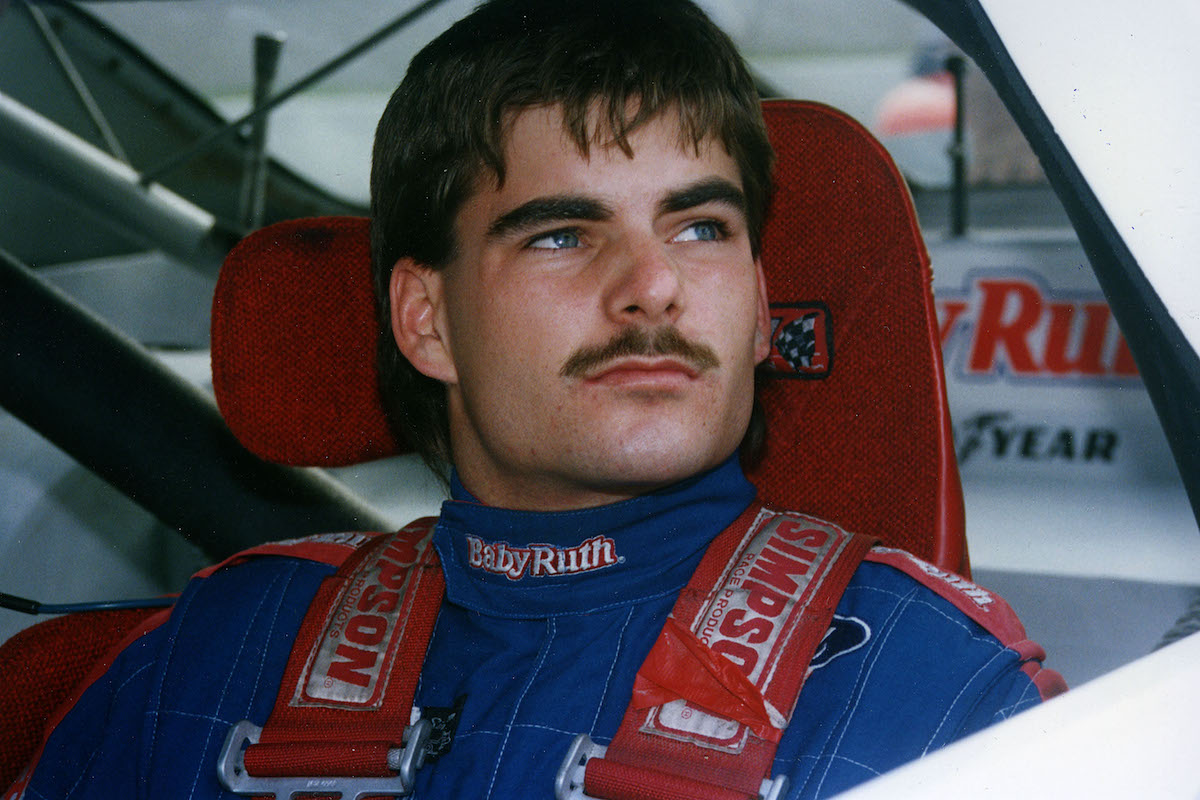 Jeff Gordon collected plenty of prize money over the years for winning races. But his first winner's prize wasn't glamorous. Gordon told USA Today in 2015 that he won $30. Of course, he was a child at the time.
"I went to Indiana to race Quarter Midgets, and they paid money to win," he recalled. "It was like $30 to win the race, which I did, and it was pretty cool."
Gordon was interested in racing from early in life, beginning with his first BMX bike at age 4. By age 4, he competed in Quarter Midget races locally, where he won that initial prize. He set five track records and won a local children's racing championship by age 6. He graduated to kart racing by age 9. And by 12, Gordon had won over 200 Quarter Midget and go-kart contests.
But what did little 6-year-old Jeff do with his first $30 prize money?
Jeff Gordon split his first racing prize with his parents
Gordon told USA Today with nostalgia that he and his parents had agreed to an arrangement regarding prize money back then.
"The way it worked with my parents was anything I won racing sprint cars, they'd split with me," Gordon said. "I'd put it into a savings account and eventually built up enough to go buy my own truck. And then they took what they needed to keep the car going."
It was a practical and loving approach to Gordon's passion. When children choose to do something that makes money, the smart move for any parent is to show them how to manage that money and use it to build their hobby into a career. Gordon's parents split the money but also used it to provide vehicles and maintenance so that he could continue racing.
An important early lesson in banking and saving
What we really love about this story is that it's also a heartwarming financial lesson.
Gordon told USA Today: "It taught me a little bit about saving money and a bank account and all those things."
When young Jeff was making his first few dollars in racing prize money, early in life, his parents thought ahead. He learned not to spend his prize money frivolously on ice cream and other impulsive rewards but to save it and invest it in more fun and racing.
Young Jeff Gordon also learned a bit about banking and early lessons in saving money essential to raising money-savvy kids.
Gordon came a long way from that $30 prize when he won $1.64 million in 1 race
Today that $30 seems minuscule — like a Quarter Midget car with a 6-year-old at the wheel — compared to the prize money he eventually took home.
Gordon's last racing victory prize stood at an incredible $1.64 million. Even if he split those winnings with his parents and splurged on ice cream, he'd still have enough left over to buy two or three new stock cars or a really nice home.
Recently accepting a lofty position with Hendrick Motorsports, Jeff Gordon has come a long way since his youth's first victory in the Quarter Midget races.
RELATED: Jeff Gordon Reveals the NASCAR Race That Altered His Racing Career: 'It Changed My Life Forever'