Jeff Gordon Reveals He Would Go Back to His Iconic 1998 Race Season if Given the Chance
Jeff Gordon remains one of the most recognizable names associated with NASCAR. His legendary career spanned from 1990 to 2016, leaving a permanent impression on motorsports. With all of that experience under his belt — including plenty of winning — is there any moment Gordon would love to revisit if he had a time machine? His answer is worth a closer look.
Jeff Gordon enjoyed one of the most iconic runs in NASCAR history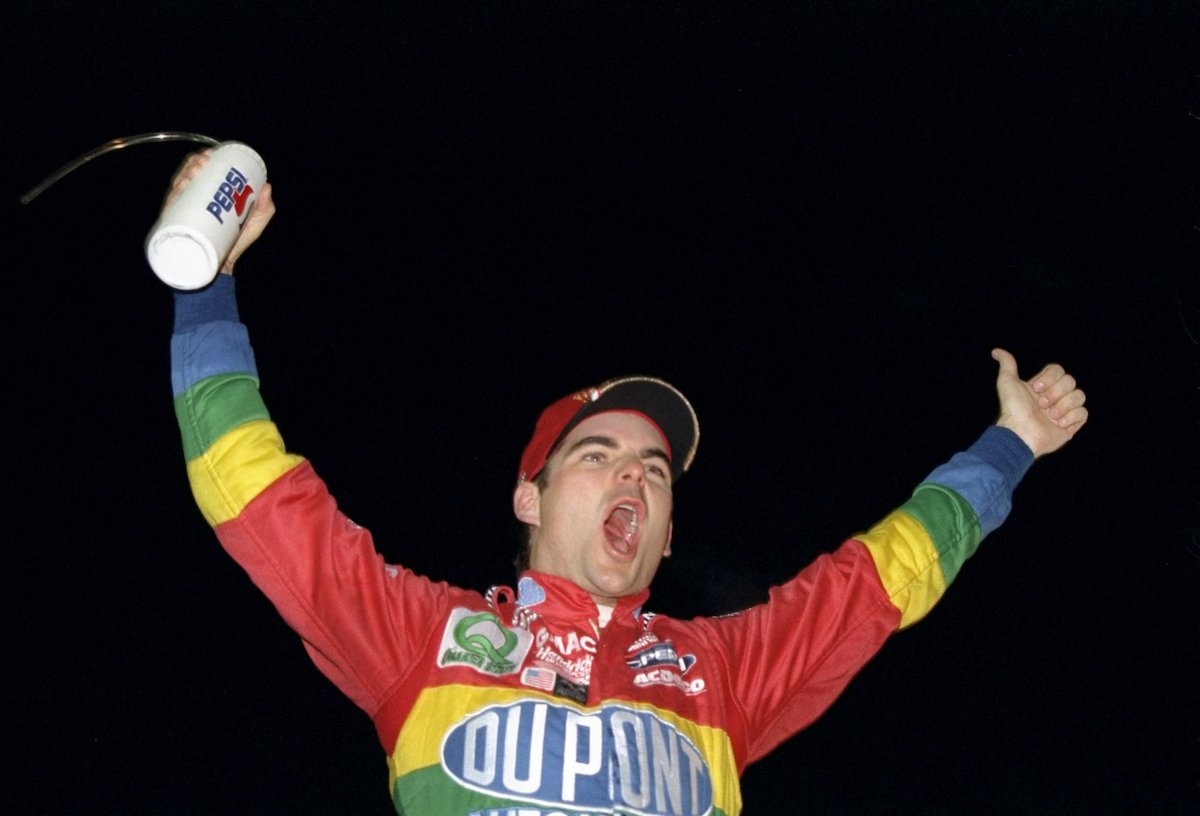 Gordon's official NASCAR career began in 1990, but his big entry to the national stage came in 1992, according to NASCAR.com. His first NASCAR Cup Series race also marked the end of the legendary Richard Petty's career. This was a crucial transitional year, a passing of the torch.
Gordon won the Coca-Cola 600, one of the most grueling races on the schedule, in 1994. From there, he became a pop culture sensation with reach outside of the NASCAR faithful.
He went on to finish first in the Cup Series four times and continued winning races through 2015.
Gordon's eventual retirement in 2016 came down to health issues. He had begun racing before many modern driver safety features were available.
After spending years facing concussions and spinal injuries, the NASCAR icon had had enough. He wanted to take time to heal, get in better shape, and play with his kids without exacerbating his chronic pain.
Where would Gordon go if he had a time machine?
With a career spanning three distinct decades of NASCAR racing, Gordon has plenty to be nostalgic about. So, among all those years — or any in general — which would he revisit if he could?
USA Today asked the NASCAR legend this question in 2015, at the twilight of his career. His take is interesting, as is his thought process. Gordon ultimately picks a successful year in his career. Still, he makes sure to note the possibility of going back even further to take on the previous generation of legends in their prime.
"I'd go right back to 1998. And then I'd hope it's Groundhog Day. I'd take any race weekend from that year," Gordon says. "It would have been cool to race against [Cale] Yarborough or Petty — the legends of our sport that I never got to race within their prime. But knowing how good 1998 was, I'll take that year."
1998 was a year worth revisiting
So of all the great years, why does Gordon fixate on 1998? A glance at his stats makes his choice obvious. He spent that season on a historic run of wins that only a select few in NASCAR have ever matched.
He racked up 13 victories, including a four-win streak. That tied the all-time NASCAR record. According to Racing-Reference, he was well ahead of the pack, with a 364-point lead over second-place Mark Martin.
Even outside the top spot, Gordon's success was incredible, with 17 consecutive top-five finishes.
As 1998 came to a close, Gordon had tallied up seven poles, 25 top-five finishes, and 27 top 10s.
He never reached those heights again, although he remained good for years afterward. With the benefit of hindsight, it's not surprising he is proudest of his best single season.
These days, after a stint commentating for Fox Sports, Gordon is an executive with Hendrick Motorsports. He says that's where his "true passion lies."
RELATED: Dale Earnhardt Jr. Could Learn Some Anger Management Tips From Jeff Gordon