Jennifer Jo Cobb Showed Immense Courage When She Quit a NASCAR Only 10 Minutes Before It Began
Jennifer Jo Cobb wanted to make it big as a NASCAR driver, but even she had her limits.
Much like being a minor-league baseball player, working one's way up to reach the Cup Series isn't always a luxurious life. Not every racer is Dale Earnhardt Jr., someone who is racing royalty and debuted at the sport's highest level at a young age.
Before a 2011 race, Cobb was asked to do something she didn't feel comfortable with, and she made a decision that received mixed reactions.
Jennifer Jo Cobb quit before a race in 2011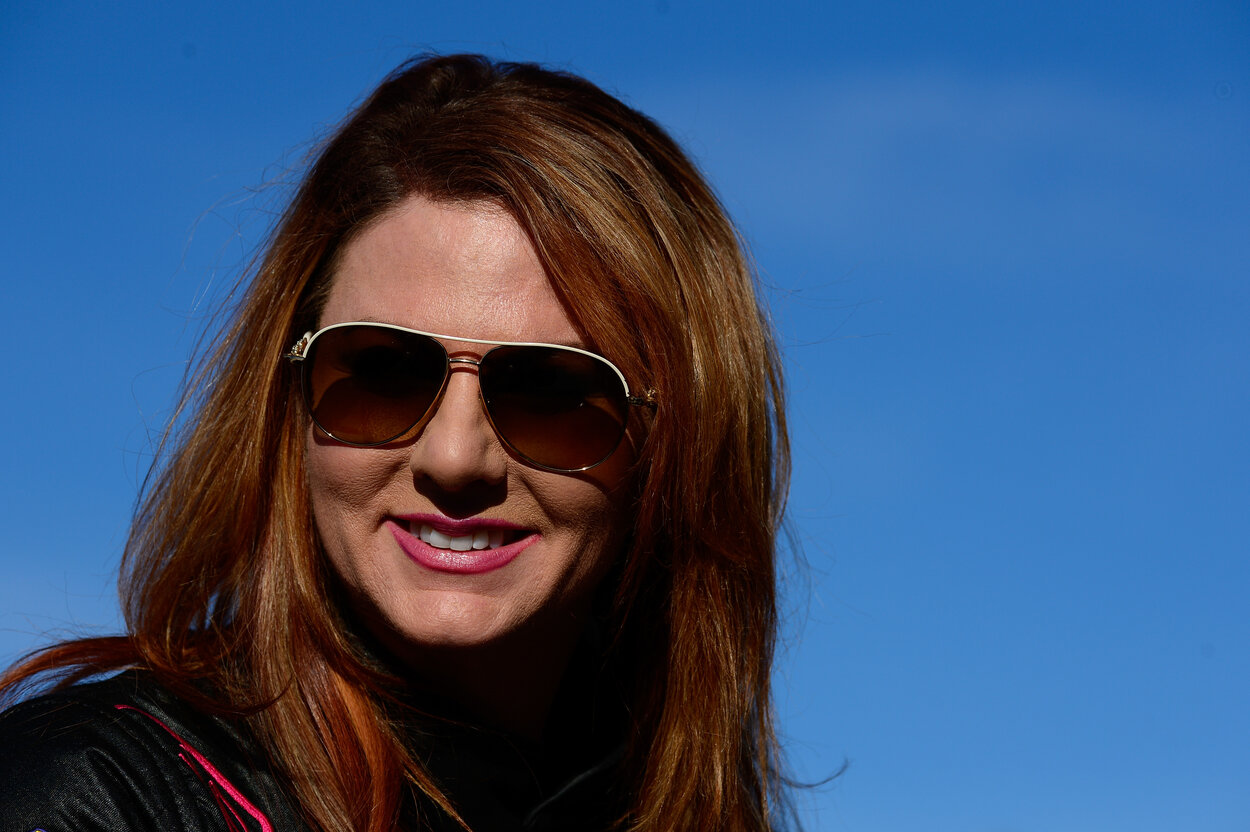 RELATED: Mike Tyson Once Made a Boxer Quit in Between Rounds
Jennifer Jo Cobb opened the 2011 season racing for Rick Russell and 2nd Chance Motorsports.
Cobb intended to participate in the Scotts EZ Seed 400 at Bristol Motor Speedway (Tenn.) in March of that year. She also intended to win, but Russell had other plans.
Russell told Cobb to stop-and-park, a tactic where racing teams essentially quit after several laps so they can earn prize money and avoid expenses. Cobb, wanting to further her racing career and try to win that night, told Russell that she refused to race and quit 10 minutes before the event began.
According to AL.com, Cobb released a statement addressing her decision to quit. Cobb explained that she had promised her fans that she would never start and park.
"We have a five-race agreement that says I am racing for him, which is why I decided to collect Nationwide Series points and not Camping World Truck Series points. Because of those promises, I made decisions accordingly for my career. So after thinking about it for a few minutes, which there weren't many, I made a decision to walk away."
Chris Lawson filled in for Cobb for four laps before he parked, giving him a 41st-place finish out of 43 drivers. Kyle Busch won that race, beating Kasey Kahne and Dale Earnhardt Jr.
Cobb's stand attracted mixed reviews and opinions
RELATED: Why Was Aaron Rodgers So Intimidating to Danica Patrick?
Depending on who weighed in, Jennifer Jo Cobb was either a hero or a villain for taking a stand.
Jalopnik.com's Justin Hyde wrote that Cobb recorded a "bigger victory" by choosing not to race that night. Hyde titled the story, "How [NASCAR's] Jennifer Jo Cobb quit a race and won."
Conversely, Nick Bromberg — who currently covers college football and NASCAR for Yahoo Sports — referred to Cobb's decision not to race as a "joke" in a 2012 tweet.
As for 2nd Chance Motorsports, they raced for the final time in June 2011 before the team disbanded.
Jennifer Jo Cobb now races in the Truck Series
RELATED: NASCAR Driver Hailie Deegan Proving She's as Good as Male Competition 1 Race at a Time
Jennifer Jo Cobb turns 48 in June, and she is still a full-time driver in the NASCAR Truck Series.
Cobb placed 30th in the standings last year, her fifth straight year finishing 20th or worse. Earlier this year, Cobb placed 18th in the NextEra Energy 250, the season-opening race at Daytona.
As of publication, Cobb is tied for 32nd place in the standings with 29 points this season.
Like Sportscasting on Facebook. Follow us on Twitter @sportscasting19.