Jeremy Lin Is Headed Back to China With His Head Held High
The Golden State Warriors gave Jeremy Lin an opportunity, and the veteran NBA point guard tried taking advantage.
Nearly a decade after Linsanity took the world by storm, the former New York Knicks star played for the Warriors' G League this season in hopes of returning to the sport's highest level. After working through a frustrating stint stateside, Lin is headed back overseas with his head held high.
Jeremy Lin is headed back to China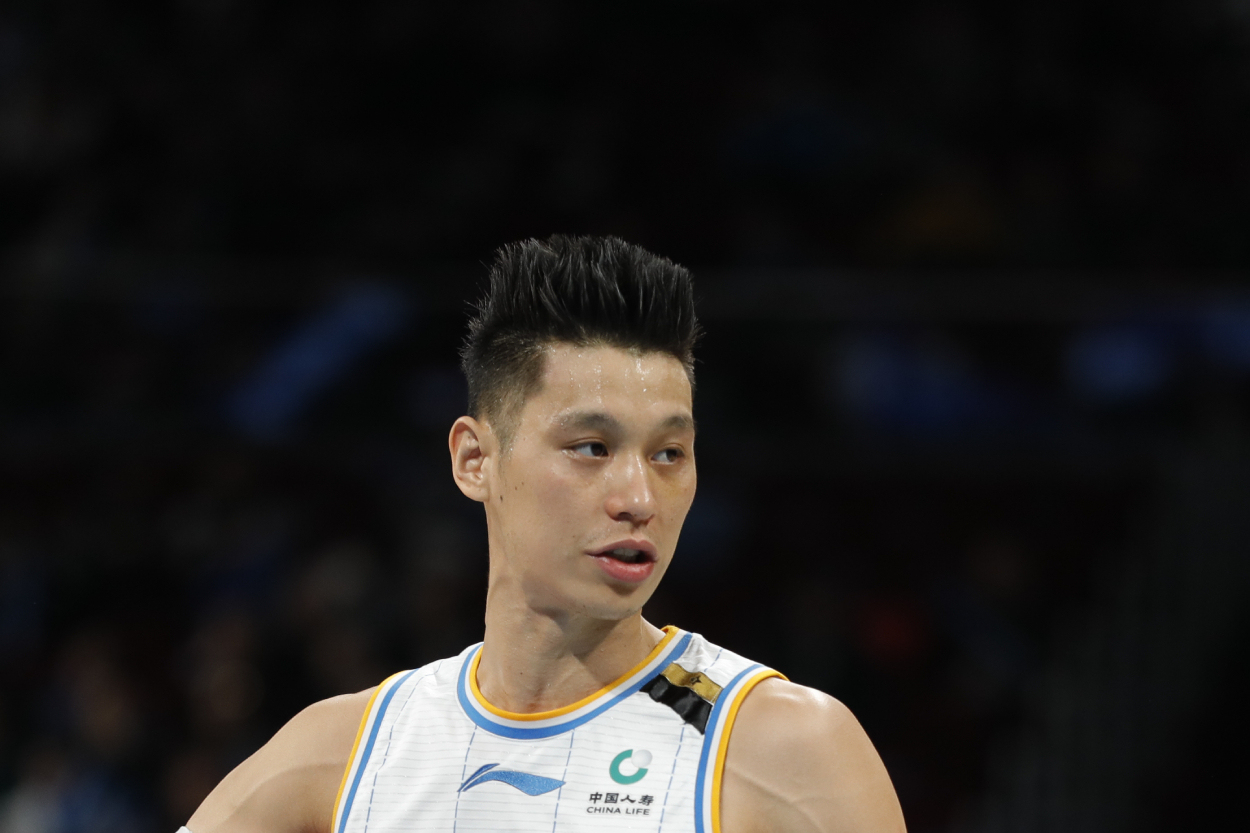 Jeremy Lin isn't retiring just yet, and he intends to continue his professional basketball career in China.
Lin, who turns 33 in August, signed with the Beijing Ducks, his employer during the 2019-2020 season. He announced his decision on Twitter.
"No regrets about the past, excited for the future. Still got a lot of basketball left in me, and we'll see where this road goes. Beijing Ducks, excited to be back! Thank you all for going on this journey with me."

Jeremy Lin
As of publication, it was not yet known if Lin's contract contained a buyout that would allow him to sign with an NBA team next season.
The veteran point guard averaged 19.8 points and 6.4 assists in nine games and eight starts during the G League's regular season. He missed six games because of a back issue. Lin started both playoff games and averaged 16 points, three rebounds, and six assists per outing.
Across the 11 total games, he shot 50.7% from the field and 43.1% from 3-point range.
Lin had a frustrating season in the NBA G League
A quick glance at Lin's stats shows someone who certainly took advantage of playing in the G League, even with the back ailment.
Still, it feels fair to say Lin had a frustrating stint with the Santa Cruz Warriors. Despite his impressive on-court numbers, he did not earn a contract opportunity from any of the NBA's 30 teams.
In February, Lin said another G-League player called him "coronavirus" on the court. Lin's family is from China, and he became the first player of Chinese or Taiwanese descent to play an NBA regular-season game when he debuted in 2010.
Although the G League identified the player who made the remark, the veteran point guard did not want the player's identity to be publicly revealed. Lin explained he didn't want to name the player because he felt it wouldn't "solve any of our long-term problems with racism."
Will Lin ever play in the NBA again?
Lin made it back to professional basketball in the United States, even if it occurred in the G League, and performed at a high level. He should take pride in that fact as he returns to China.
Lin turns 33 later this year, and he hasn't played in an NBA game since June 2019. If his play in China or in the G League didn't attract NBA teams, one must wonder if there is anything that will earn him another chance at the sport's highest level.
Lin at least has another opportunity in China, where he'll be among the country's most popular players. Whether or not that will allow him to return to the NBA, however, is yet to be seen.
RELATED: Jeremy Lin Made $65 Million in the NBA, but He Just Revealed a Major Regret About 'Linsanity' That Has Nothing to Do With Basketball