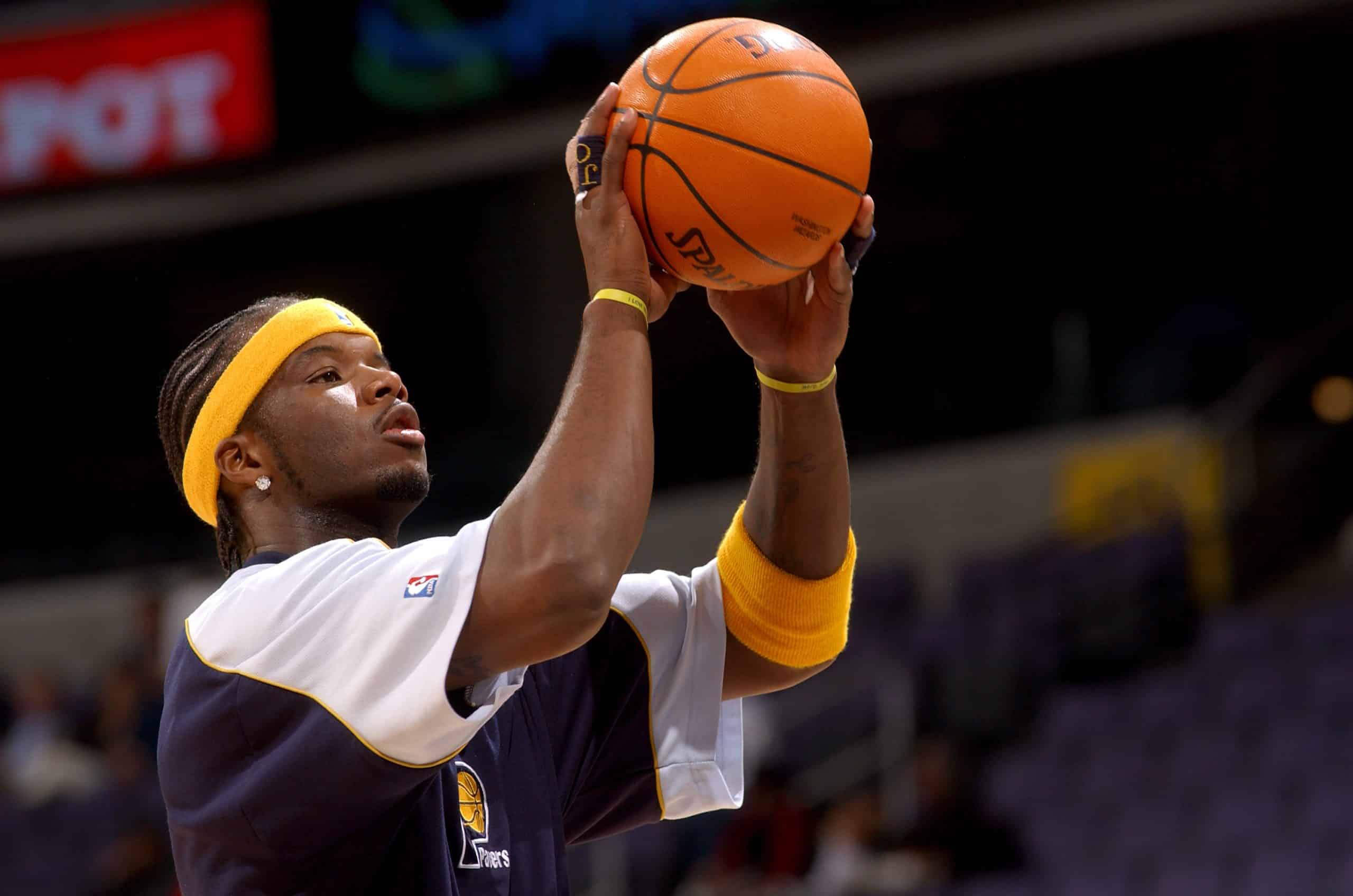 Jermaine O'Neal Credits Rick Carlisle's Persistence and Rick Pitino's Honesty for His NBA Success
Jermaine O'Neal had a couple of longtime coaches to thank for his success in the NBA.
There were many questions as Jermaine O'Neal made his way to the NBA straight out of high school in 1996. Eighteen years and 13,309 points later, he answered them.
The sailing wasn't smooth when he transitioned from high school to the NBA, but O'Neal recently credited a pair of successful coaches for helping him get there.
Jermaine O'Neal got some much-needed help in Portland from Rick Carlisle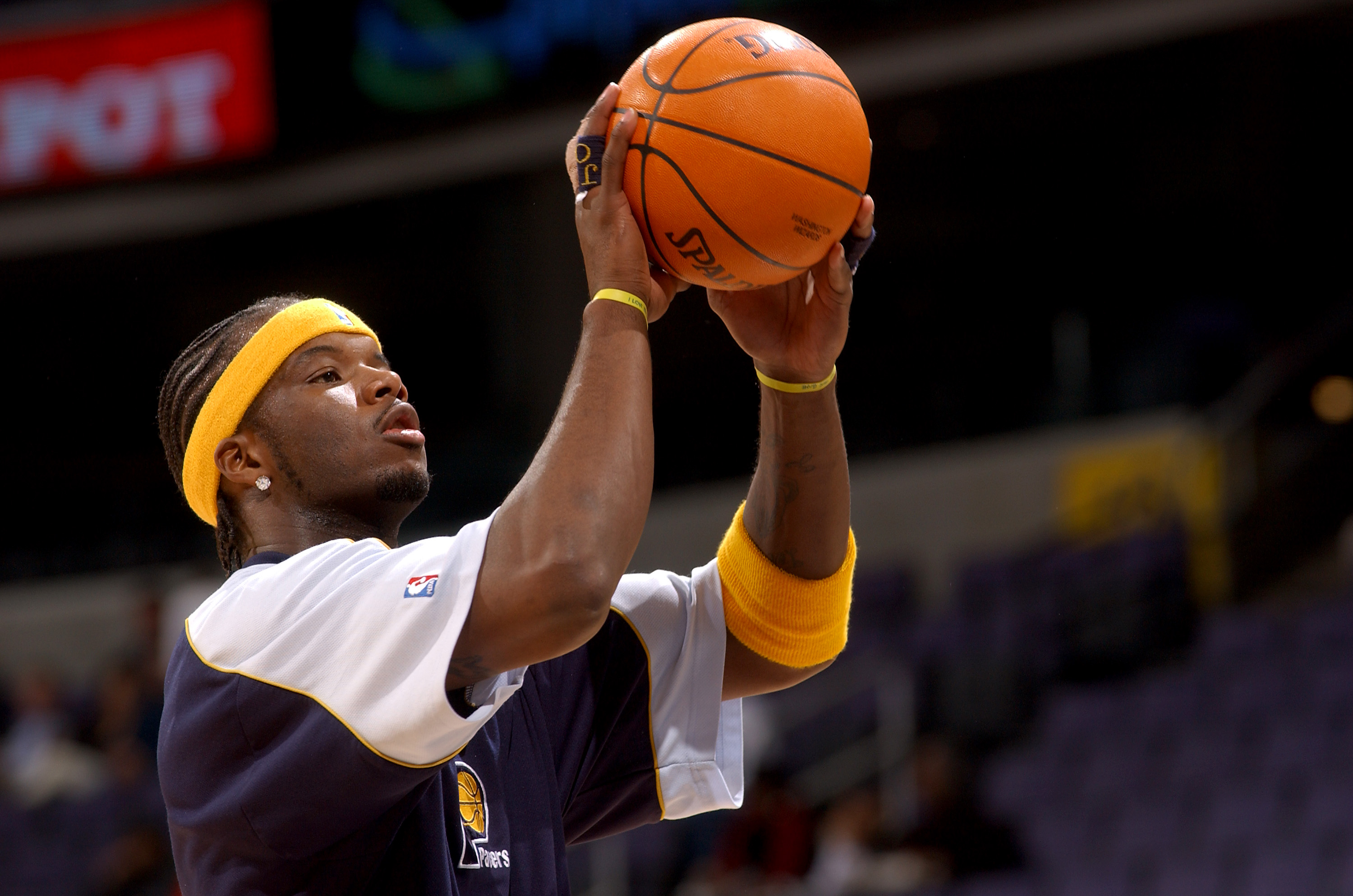 There were plenty of days when O'Neal doubted himself early in his NBA career. The Portland Trail Blazers made O'Neal the 17th pick in the 1996 NBA Draft after a stellar South Carolina high school career. Things did not go as planned in Portland.
He saw other players like Kevin Garnett and Kobe Bryant make the jump from high school to the NBA and get plenty of playing time. The lack of time on the court affected him mentally. Things got so bad for O'Neal that he flat-out stopped going to games.
"I remember Rick Carlisle being on the original staff my rookie year," O'Neal said on the Knuckleheads Podcast this week. "He was assigned to me to make sure that I was doing well.
I got so disappointed and down about not playing because I felt pressure from the outside about not playing," O'Neal said on the Knuckleheads Podcast this week. "I'm looking at Kobe and KG playing, so I stopped going to the games. So Rick Carlisle ended up coming to the house — he did a phenomenal job.
"I remember not letting him in the house. Put the chain on the door, and I'm talking to him through the door."
Carlisle helped O'Neal get himself together and change his thought process.
"Then I realized it took Gary Trent and Kenny Anderson and all those guys and said, bro listen," O'Neal recalled. "This league don't care about you. You better get it together. Right away, I was like, OK, I need to change my thought process before I be out of the league as quick as I'm in it."
O'Neal credited his struggles in Portland for his success with the Indiana Pacers.
"I realized I don't think I could have been as successful in Indy if I didn't go through what I went through in Portland," he said.
O'Neal recalled a meeting with Rick Pitino that helped give him confidence in moving straight to the NBA
O'Neal played the first four years of his NBA career with the Blazers. He averaged 11.5 minutes and 3.9 points. Portland traded him to the Pacers for Dale Davis before the 2000-01 season. O'Neal showed what he could do if given the chance.
In just his second year with the Pacers, the 6-foot-11 power forward/center earned the first of his six straight NBA All-Star honors. He put up 19.0 points and 10.5 rebounds, showing he belonged in the NBA.
When he came straight out of high school, he was considered the top player in the nation. He still had his doubts making the big leap. After his four unproductive years with the Blazers, those doubts grew. O'Neal remembered a conversation he had with Pitino, the legendary college basketball coach who told him he was making the right move.
"I hyperextended my knee in a gym full of NBA scouts and college coaches," O'Neal said. "Ended up meeting with Rick Pitino, who's one of my favorites. I would've went to Kentucky more than likely if I went to school.
"I remember sitting in the living room with him and my mom. He was like, 'son, we're gonna be good with you, and we're gonna be good without you,' and I dig that. But then he said, "knowing what I know about you, I think that you should go pro.'
"That kind of pushed me."
O'Neal played 18 seasons in the league and was a three-time All-NBA player. In eight seasons with the Pacers, he put up 18.6 points and 9.6 rebounds.
He can thank a couple of Ricks for making it all come true.
Like Sportscasting on Facebook. Follow us on Twitter @sportscasting19 and subscribe to our YouTube channel.