Jerry Jones and Bill Belichick Go Way Back
Football is a game of skill that requires great management and a team who is willing to do whatever it takes, but it also takes a decent amount of luck and opportunity to build something special. One seemingly meaningless move or non-move can come back to bite a team or let another team get what they need to succeed. Nobody knows this like Jerry Jones does, and a recent story he told about Bill Belichick might have football fans wondering what could have been.

What Jerry Jones and Bill Belichick can agree on
It's hard to imagine a world where Bill Belichick isn't a sought after coach for younger fans, but he was just that 25 years ago. Furthermore, the modern NFL fan might know the Cowboys more for their failures than their triumphs in the modern NFL. These were the backdrop of the story that Jones told about a 1995 meeting between the two.
There was a reversal of current fortunes in 1995 when it came to Belichick and Jerry Jones. Jones was coming to the end of the Cowboys' legendary run of the early nineties while Belichick had just been fired after just one winning season in his five years as a head coach with the Cleveland Browns. A far cry from the legendary coach he is today, Belichick approached Jones and told him to remember his name, although the exact story about the meeting changes depending on who you ask.

Jones's side of the story
According to Pro Football Talk, Jerry Jones spoke to radio station 105.3 The Fan and dished the dirt on how he remembered the meeting between him and the future face coach of the New England Patriots. According to Jones, he and Belichick ran into each other by chance at a ski resort during the 1995 offseason. The out-of-work Belichick did some networking as he looked for his next coaching gig.

"Bill Belichick said, 'I can coach. If you ever get an opportunity, don't forget about me,'" Jones told the radio station. "I've thought about that many times. You never know where you can find a great coach. You can find them in a ski checkout line sometimes."

The Cowboys hired a replacement for Barry Switzer two years later, but neither of them was Bill Belichick. Had it been, the last 20 years of the NFL might have been a completely different story. Belichick has a slightly different recollection, although he didn't go into great detail how.

Belichick being Belichick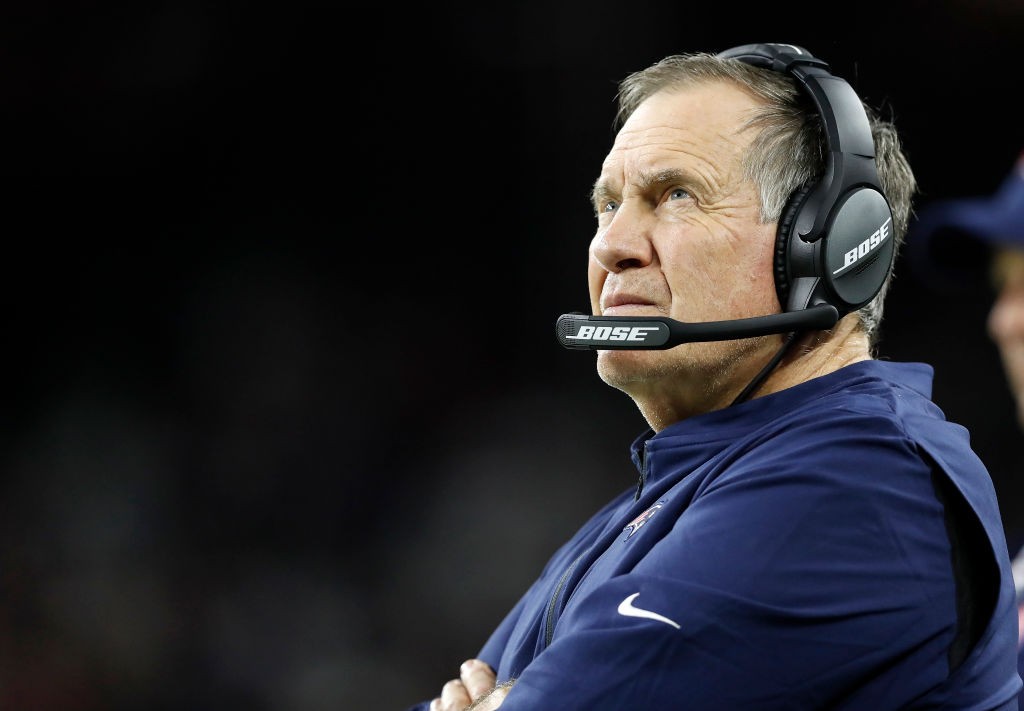 Belichick said that he remembers a slightly different version of the story, stating that, "[I don't] quite remember it the way Jerry described it, but he's probably got a better memory than I do."

Ironically, Belichick went into far more vivid detail about the aesthetics of the meeting even if he didn't go into great detail about what was said. He remembers Jones wearing a big white jacket with the Cowboy's logo and treating the younger Belichick quite well when they met face-to-face. Instead of going on about the actual meeting, however, Belichick spoke about a working relationship he built with Jones through trades and other league events.

Belichick spoke glowingly about the Cowboys' owner and his team.

"I have all the respect in the world for Jerry. He's totally committed to winning. That organization's committed to winning. Stephen [Jones] does a great job with their organization and personnel, and Jason does a great job on the coaching end. I spend a lot of time talking to those guys at various owners' meetings or workouts or, you know, what have you."

Had Jones listened to Belichick, maybe the Cowboys' glory would have stretched even longer. Perhaps, without Belichick, there is never a Tom Brady, and another superstar dominates two decades for "America's Team." Maybe, in this universe, Belichick goes to Dallas and gets hastily fired, never to be heard of again. It's fun to play the "What if?" game in these situations, but the fact is we don't know.

What is clear, however, is that Belichick and Jones had mutual respect for one another in 1995, and that has not changed in the 24 years since that meeting.