Jerry Jones' Collection of Artwork by Picasso, Renoir, and Matisse Is Worth Over $150 Million
Jerry Jones is rich, but sometimes it pays to see how rich by looking at some purchases. Jones, perhaps more so than any other owner in history, is tied to the Dallas Cowboys. While he has lucrative holdings in several different industries, the Cowboys are his cash cow, and ownership of America's Team comes with perks. One of them is an art collection that could put a museum to shame.
Jerry Jones' wealth and the purchase of the Cowboys
RELATED: How Good Was Jerry Jones as a Football Player at Arkansas?
Jones started out playing college football for the University of Arkansas during its '60s championship run, according to Investopedia. After college, however, he hoped to make money. Jones started working for his father's insurance company as a salesperson but quickly grew bored. After getting a loan from his father-in-law, he bought several pizza franchises in Missouri. They all failed, and by 25 years old, Jones was broke.
This was when he had an idea. He formed Jones Oil and Land Lease and started drilling for oil on land not known to hold it. He eventually struck oil on many properties, building up his self-worth to over $140 million over the next 20 years. With so much money, Jones decided to spend nearly every penny on his true passion: football. 
Jones bought the Cowboys for $150 million. Immediately, he shook things up. The team became one of the best NFL dynasties within a few years. While Jones' team has struggled to win since then, they're still among the most valuable sports franchises. Jones continues to invest in oil and real estate. But the Cowboys are his passion, and he's grown his wealth to nearly $9 billion. And he uses it on all sorts of valuable commodities. 
Building a museum
RELATED: Jerry Jones' Link to an Exotic Animal Park Makes Him Seem More Like 'Jerry Exotic'
Modern sports stadiums have all sorts of left-field offerings. From giant slides to hair cuts, people get creative when planning new arenas. When Jones built AT&T Stadium, however, he included a feature most wouldn't dream of: an art collection. Alongside his wife Gene Jones, Jerry has built an impressive art collection ranging from modern works to classics by the masters, details Arlington Today.
When she isn't cheering the team alongside her husband, Gene has a reputation around Dallas thanks to her work with the Dallas Museum of Art. Many of these pieces adorn the halls of the massive stadium. This wasn't the idea when the stadium was in the planning stages. But Jerry and Gene have long been patrons of the art scene and sought to showcase their massive collection. From architect Bryan Trubey to curator Zlot Buell, a group of experts helped the couple fulfill their dream, according to HKS.
As the stadium became a reality, massive spaces were built to hold some bigger pieces. The Jones' art collection was impressive, and they now had a place to keep it all. They formed an art council to pick new pieces, and a new type of stadium was born. However, the more valuable pieces are not adorning concession stands and stairways. 
Jerry Jones' rare art collection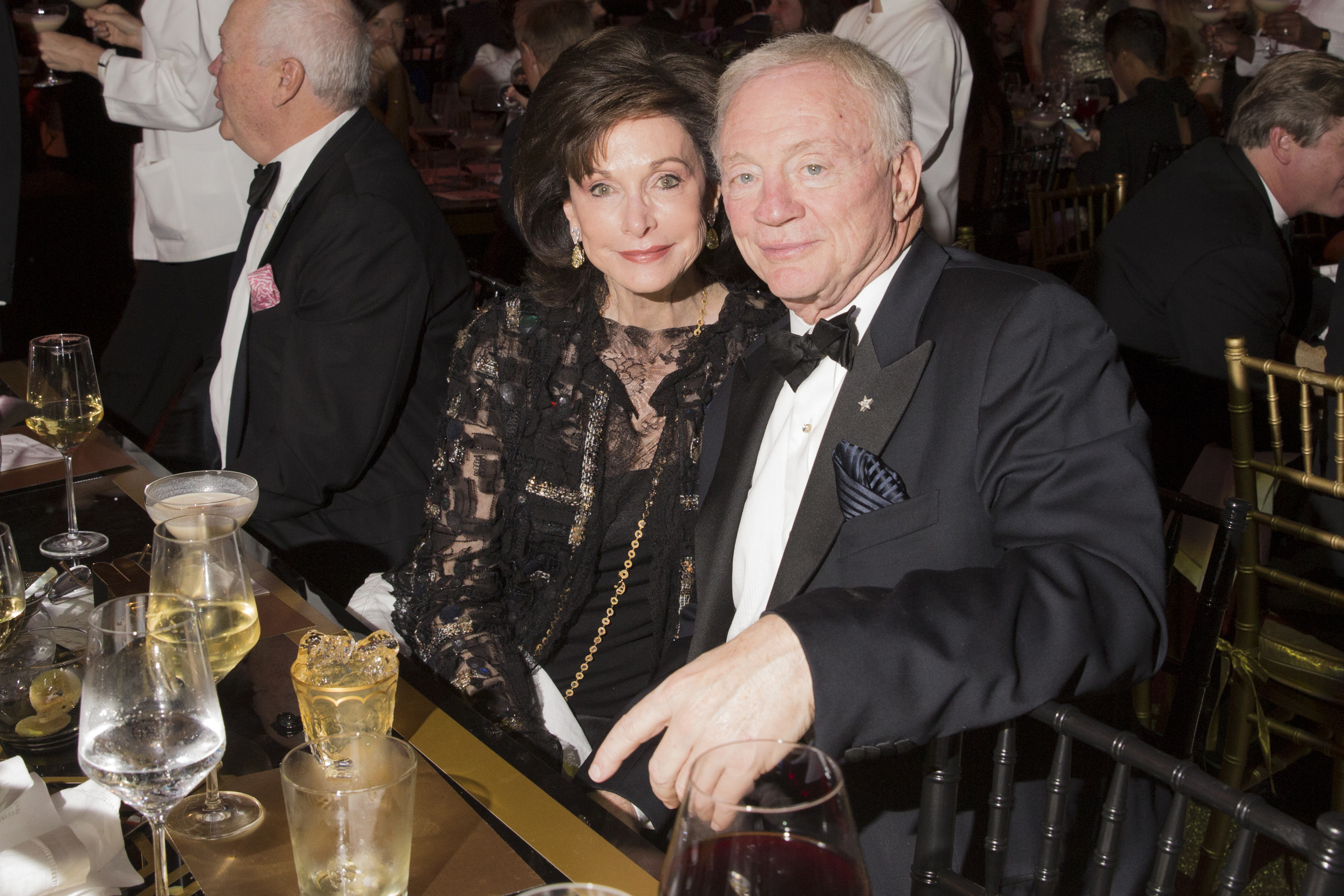 Jones's most impressive pieces, those by such masters as Picasso, Renoir, Matisse, and others, are not displayed at the football stadium. While they might be the Jones family's pride and joy, the valuable pieces have to be treated with care. Worth over $150 million and counting, reports Fan Buzz, they show the type of investments Jones makes off the football field. 
Jones has enough money and space to put most art museums to shame. He displays a lot of this art throughout his beloved stadium. However, to truly understand the family's love of art, one can look at these more secret pieces and see just how good an investment art can be.