Jerry Jones and the Cowboys' Confusing Message to Ezekiel Elliott Is Setting Him up for Further Injury Down the Road
After a red-hot start that saw some Dallas Cowboys fans thinking a Super Bowl appearance was in their near future, the team drastically cooled off this past November. They dropped three games, losing to the Denver Broncos, Kansas City Chiefs, and Las Vegas Raiders. While Dak Prescott deserves some of the blame for slipping up on more than one occasion, the crux of Dallas' problems rests in star running back Ezekiel Elliott.
Elliott is averaging a career-worst 63.8 rushing yards per game this season. He's battling a seemingly never-ending list of injuries and ailments, and it's drastically worsening his play. Elliott hasn't recorded a 100-yard rushing game since Week 5, and the Cowboys are increasingly shifting responsibilities toward backup RB Tony Pollard.
Ezekiel Elliott clearly isn't 100%
Playing running back in the NFL is a brutal business. Players are subject to constant, vicious hits, and the shelf life for RBs tends only to be a few years. Glance around the NFL right now, and you'll see a long list of starting RBs on injured reserve, Christian McCaffrey, Derrick Henry, Chris Carson, and Dalvin Cook, to name a few.
Elliott hasn't been subjected to an IR trip quite yet. However, it's clear the former first-round pick isn't himself at the moment. Serious questions emerged regarding his health this past weekend, as reports circulated about the Cowboys pondering the idea of holding Eliott out for their game against the New Orleans Saints.
Dallas ultimately kept Zeke in the lineup. However, his effectiveness was still limited. He rushed for a measly 45 yards on 13 carries. They should've given him the game off in hindsight, especially with it coming on short rest (it was a Thursday night game).
Regardless, it's not normal for teams to consider resting healthy starters halfway through a season. Elliott is clearly injured to some degree, whether the Cowboys want to admit it or not.
Jerry Jones and the Cowboys are sending a confusing message regarding Zeke's health
Despite all the background noise emerging about Elliott's health, Cowboys owner Jerry Jones decided to send an entirely different message following the team's Thursday win over New Orleans.
Jones claims Elliott is not injured and expects him to be 100% moving forward for the rest of the season.
"His trainers, the people that are the closest to his health, his medical situation, they think he's really good to go," Jones said via the Dallas Morning News.
"And, so, I don't see after a 10-day rest here, you know, a lot of times, if you can get through games, if you can push on, then that's better for you than sitting it out. You actually, if you have an issue, it improves if you're able to get through and not injure it more. He certainly didn't injure anything more last night. So, I really look forward to a powerful and dynamic Zeke as we move on into this last part of the season."
The Cowboys are setting Ezekiel Elliott up for further injury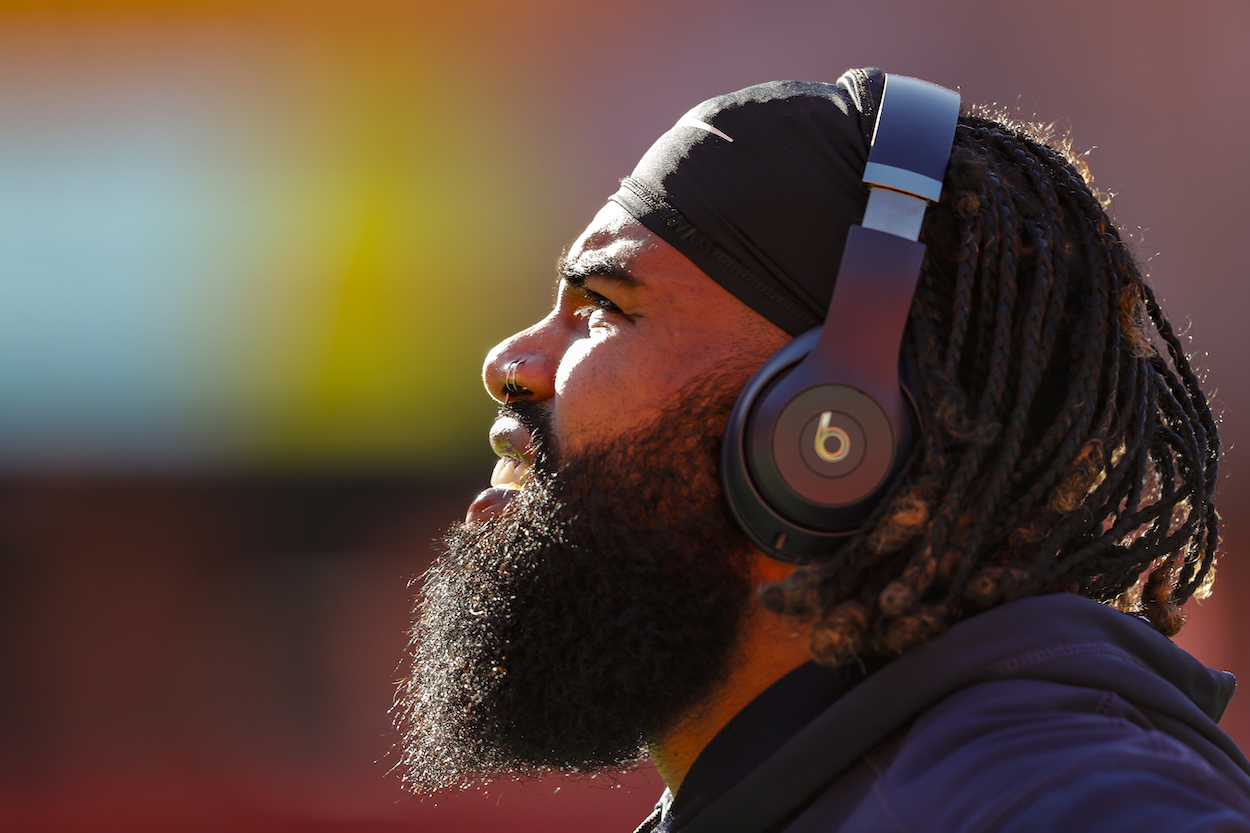 Jerry Jones has a history of being incredibly blunt when speaking on the Dallas Cowboys. It's part of his whole character. However, this is an example of where his messaging will actually damage his team's chances of competing.
If Elliott isn't 100%, the Cowboys need to figure out why and address it. If that means giving him time to rest and rehab, then so be it. Understandably, Jones wants his highly-paid RB on the field. However, the player's health still needs to be considered.
A hobbled Elliott clearly isn't helping the Cowboys win games right now. Continuing to trot him out there week after week will only subject him to further injury and pain, worsening his ability to help guide Dallas to the postseason.
All stats courtesy of Pro Football Reference.