Jerry Jones Has a Bus That Is Nicer Than Most Peoples' House
Everything that Jerry Jones does is big. He talks big, lives big, wins big, loses big, and spends big. Everything might be big in Texas, but it's even bigger when Jones gets his hands on it. One look at the Cowboys' stadium lets you know exactly what kind of person Jones is, and out of the stadium, he lives just as large as the screen hovering over his football stadium.
This is especially true of a bus that Jones owns, and what's inside is opulent, expensive, and shocking.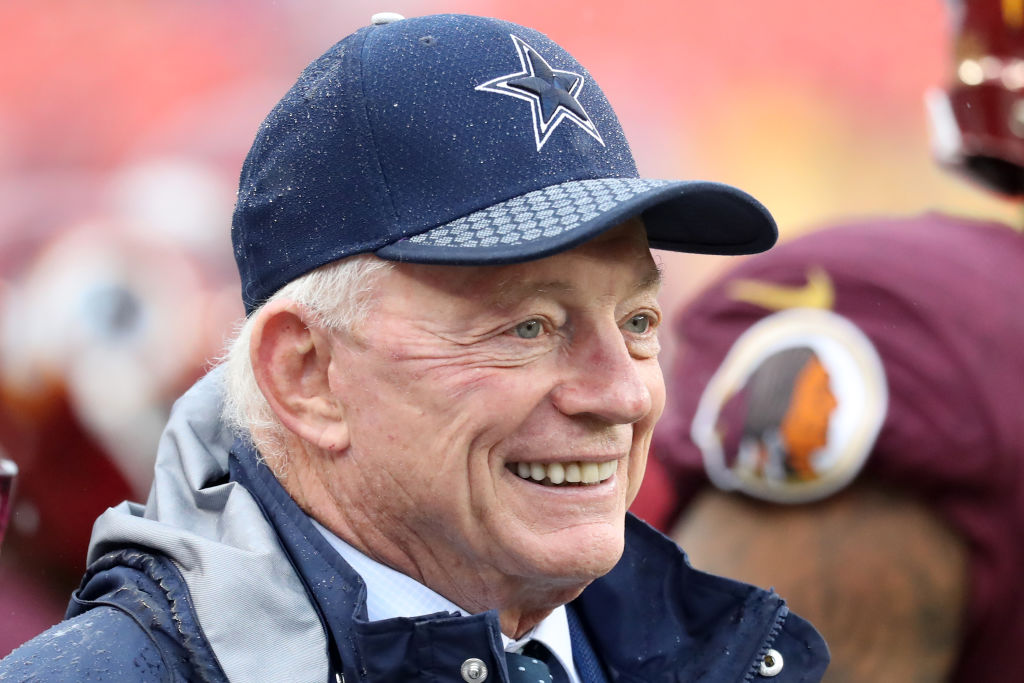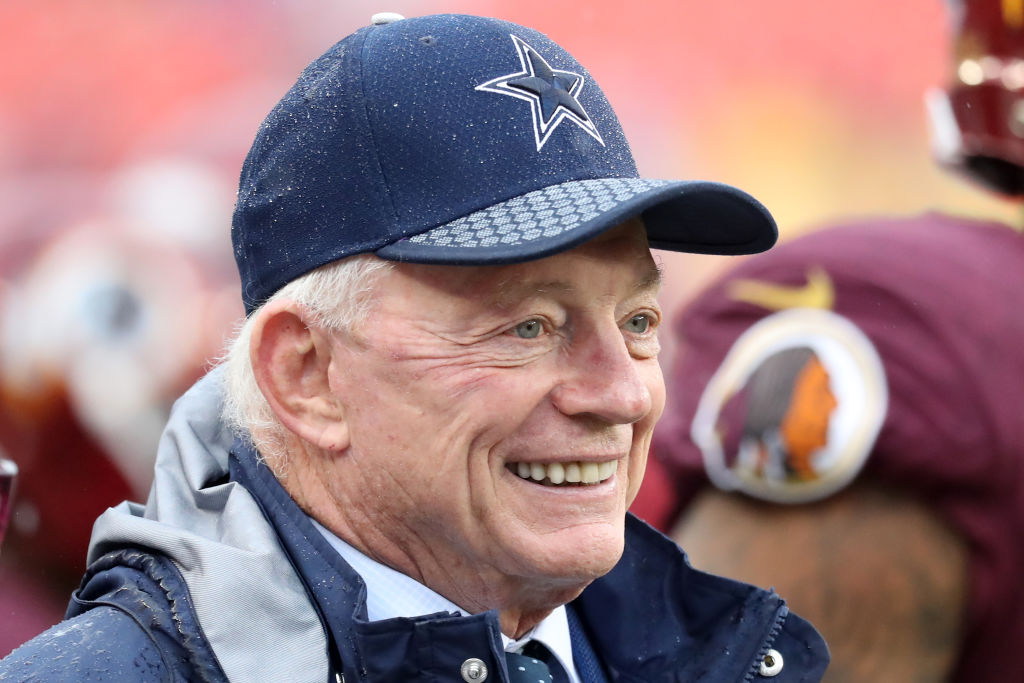 Jerry Jones' fortune 
Jerry Jones wasn't born into billions. He made his fortune in oil after graduating from college. He has spoken candidly about having to be a salesman in his younger days and struggling for money. When he made his fortune, however, it would appear as though his acquisition of wealth was always a means to acquire his dream property, the Dallas Cowboys.
When he acquired the Cowboys for $150 million in 1989, many thought the investment was a risky one as the Cowboys were losing money and the sum that Jones paid was the vast majority of what he had in the bank.
According to Jones, even his own father tried to talk him down from buying the team, stating that if he did buy it he'd better hope that the fortunes turn or his name will be synonymous with failure. 
Now, with the team worth over $5 billion, it would appear that Jones's nine-figure gamble paid off, and he uses that money on some extravagant purchases. Jones flaunts his wealth wherever he goes, and even the stadium he built is in many ways a vanity project.
Jones wants everyone to know that he is rich, and he does so loudly with purchases like a luxury helicopter, and of course, this bus. 
Jerry Jones' bus
The bus has a white exterior that makes it look like an RV, and given its larger-than-life owner, the giant blue star on the outside should be no surprise to anyone. The base model may be anywhere from $1.5 million to $2.5 million, but the added features likely add even more to the price tag of the bus. 
Jones was seen at the 2019 NFL combine in a bus that might look like a Cowboys-related RV on the outside, but serves as a mansion on wheels. The features of the bus have been made public, and they are presumably just as expensive as they look.
The bus looks like a luxury lounge one might find in a high-rise or on a private jet It has three couches and four recliner chairs. The walls are covered with television screens — nine, to be exact. 
Who drives it?
Jerry Jones isn't out there driving the bus himself like a tourist, he has a driver named Emory Tyler. Tyler has driven for the Secret Service in the past and has worked huge events like the World Cup and the Olympics. 
According to him, the bus garners attention wherever he drives it. According to Tyler, the bus was driving through New Mexico years ago in a very small town with few paved roads. He slept on the bus and woke up to a crowd of people around the bus.
"People were there with kids in their Cowboys pajamas wanting to take pictures of me and the bus," Tyler said (per Bleacher Report). "I know I'm not a celebrity, but people want my autograph anyway. A lot."
The bus has been vandalized twice. To those who know how the Cowboys are perceived to many NFL fans, this might seem like a low number, but Tyler said that the bus is actually treated well by most.
Everything Jones does is going to get attention in one way or another, but Jones's bus is truly spectacular to behold and everything one might expect from a piece of Jones's property.