Jerry Jones Just Received a Stern Message from 1 of His Star Players on the Dallas Cowboys
The Dallas Cowboys added a really talented weapon on defense this offseason when they signed defensive lineman Gerald McCoy to a three-year deal. He will certainly be a big-time addition to Jerry Jones' team as the Cowboys look to get back to the playoffs after falling short last season. However, McCoy has already sent a stern message to billionaire Jerry Jones recently.
Gerald McCoy has been a dominant defensive lineman
After playing college ball at Oklahoma, McCoy went to the Tampa Bay Buccaneers with the third overall pick in the 2010 NFL draft. 
McCoy only played in 19 of 32 regular-season games with the Buccaneers in his first two seasons. However, in his third season in 2012, McCoy had a breakout season as he had five sacks and earned Pro Bowl honors. That ended up being the first of six straight Pro Bowl seasons. 
From 2013 through 2016, McCoy had four straight seasons with seven sacks or more, and in 2013, McCoy earned First-Team All-Pro honors as he had career-highs in total tackles with 50 and sacks with 9.5. 
McCoy then played with the Buccaneers through the 2018 season and played with the Carolina Panthers last season. He had 37 total tackles and five sacks in 2019. McCoy signed a three-year deal worth $18.3 million with the Dallas Cowboys this offseason, according to CBS Sports.
Jerry Jones has yet to speak in the aftermath of George Floyd's death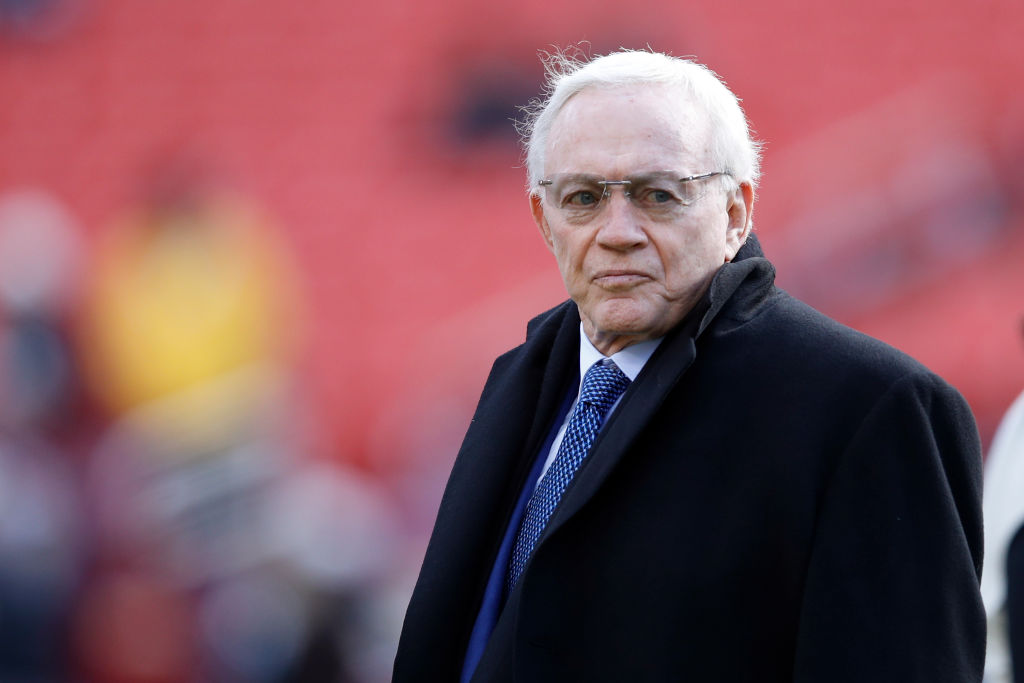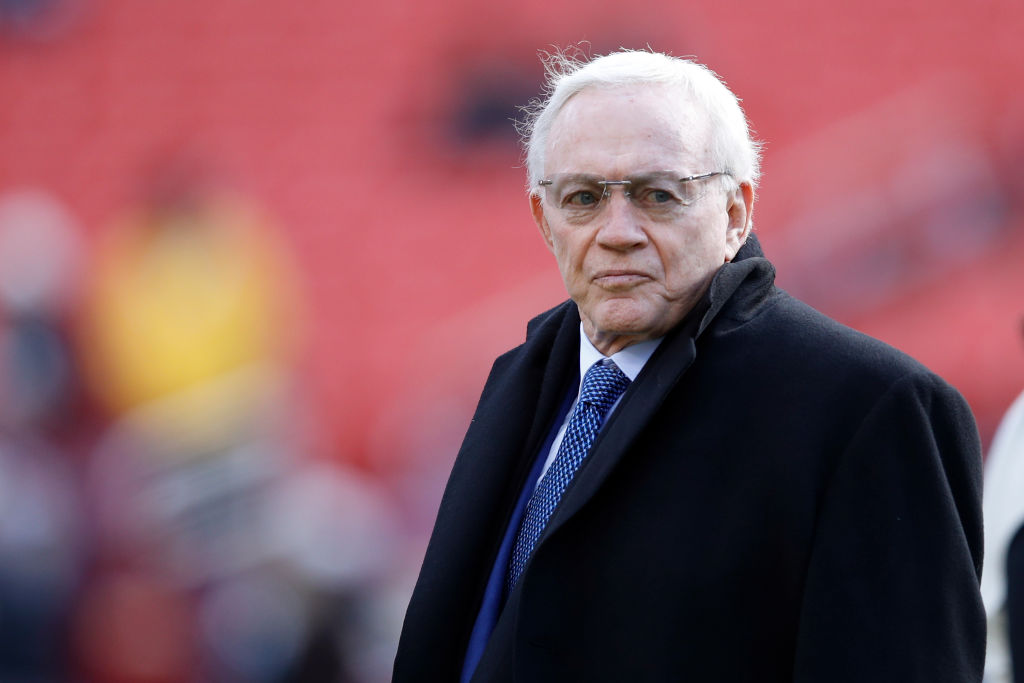 More and more public figures – including athletes, coaches, and even NFL commissioner Roger Goodell – have recently spoken out against racism since the death of George Floyd. Dallas Cowboys owner Jerry Jones, however, has been silent.
Jones has spoken on the issue in the past. He even at one point threatened to suspend players who protested during the national anthem, according to Yahoo Sports. However, he has not said anything recently, even with all of the protests sweeping the nation and more and more teams becoming interested in signing Colin Kaepernick.
The Cowboys recently released a video of players and law enforcement discussing social injustice, but Jones was not in it, also according to Yahoo. They also released a statement acknowledging Juneteenth.
Gerald McCoy called out Jerry Jones for his silence
McCoy went on ESPN's First Take on Friday and discussed police brutality and George Floyd. 
"Well, when you have a franchise as recognizable as the Cowboys, people listen when they speak up," McCoy said, according to Yahoo. "And the owner, Jerry Jones, who is one of the most recognizable figures in sports history, when he speaks, everybody listens. Well I think at this point in time I feel it would be great to hear him say something positive, or say anything."

Gerald McCoy
McCoy went on to say that he loves what Jones has been to the sport, but "at this point it's bigger than football. We need him to speak up about life. This is about human beings and equal rights. And that's not what's happening. And it would be great to hear him say something. Anything."
McCoy also said that "It doesn't look good" regarding Jones being silent. 
"You can't be silent at a time like this," McCoy said, according to Yahoo Sports. "I'm new to the Cowboys organization. I'm blessed to be a part of this organization. When things are not going well for the team, you can hear him screaming. Well this is life. This is bigger than just football, it's bigger than money, it's bigger than winning a Super Bowl. Something needs to be said."
He then lastly said that not everybody needs to speak up, but "the level of who he is? Yeah. I think something needs to be said."
Gerald McCoy has put Jerry Jones on notice. Maybe, now, Jones will speak out.
Stats courtesy Pro Football Reference