Jerry Jones Just Suffered His Most Embarrassing Cowboys Season Ever
The Dallas Cowboys have been a downright embarrassment in 2020. While some of this can be explained away by Dak Prescott's early injury, that's only part of the problem. When Jerry Jones bought the team in the late '80s, he doubled down on the notion that they were "America's Team." After initially proving it, however, he's now at a low point in his ownership. With that in mind, many don't see a way out of the current woes. 
The Cowboys' 2020 season
RELATED: Dallas Cowboys Owner Jerry Jones Is No Stranger to Trying to Buy Everything With Money
The Cowboys were supposed to be one of the league's most exciting teams. They had elite quarterback Dak Prescott, who was trying to earn a long-term deal. Plus, the rushing and receiving cores, led by Ezekiel Elliott and Amari Cooper, gave them one of the most exciting young offenses. Add to that a Super Bowl-winner in Mike McCarthy, and this wasn't an unfair expectation. 
Right away, however, things didn't look right. Prescott performed better than he ever has in his career, but the defense was one of the worst. The team went 2-3 during the first five games of the season. Adding injury to insult, Prescott fractured his knee, which took him out for the season and foreseeable future. 
Since then, the team has barely stayed afloat. Andy Dalton has struggled to perform at the level he reached even on his struggling Bengals team. Meanwhile, the defense is lucky if it only allows 25 points in a game. With all of this in mind, the Cowboys might be having their worst season since Jones took over the team. 
Rock bottom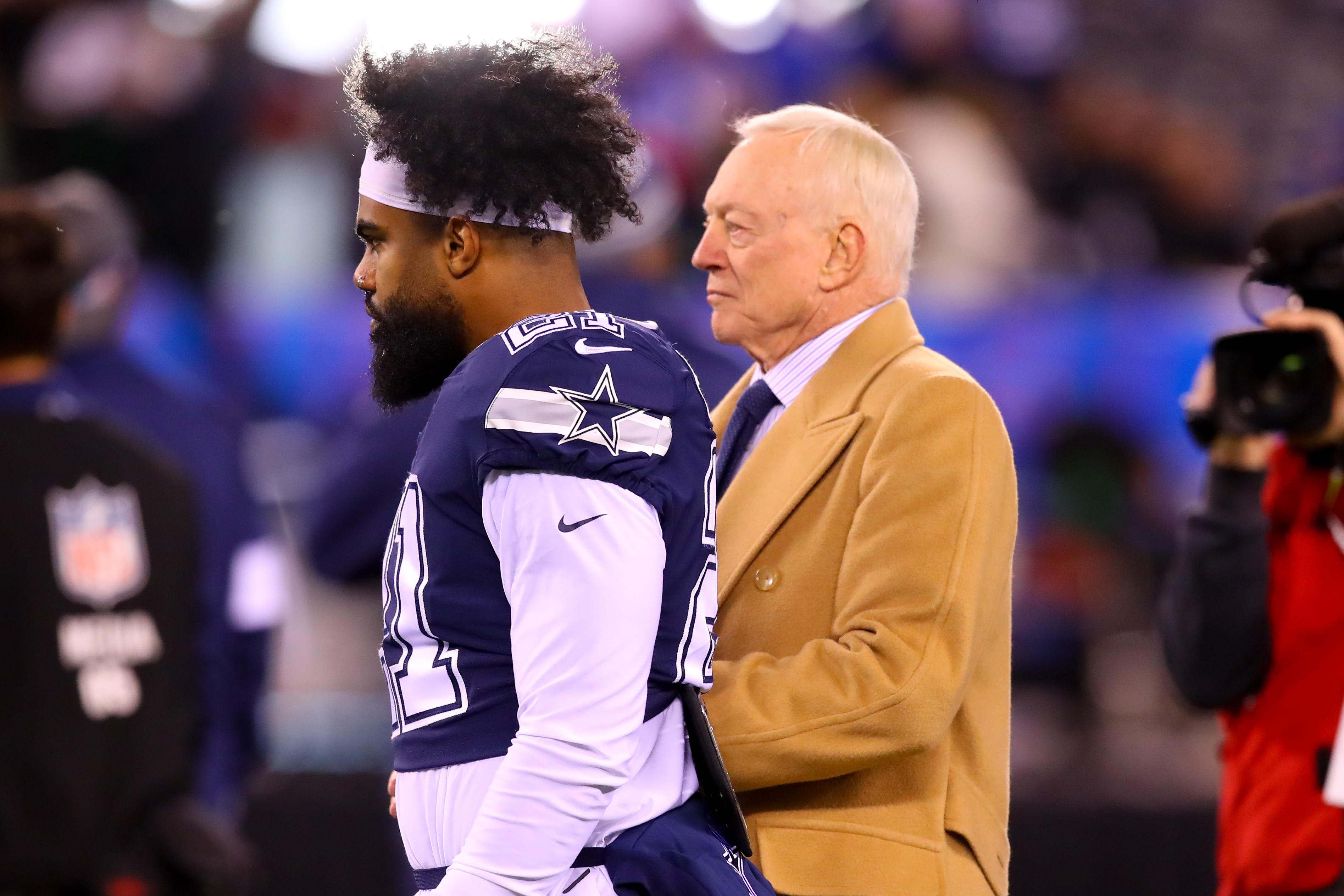 RELATED: Jerry Jones Finally Admits to the Dallas Cowboys' Biggest Mistake This Season
Nothing is going the Cowboys' way. Even if this year is an outlier, there are many concerns about the future. The only comparable season was 1989 when the team was rebuilding after Jones took over and quickly fired Tom Landry. That worked out, however, as the team responded by building one of the best dynasties ever. 
This year, however, has no signs of hope. Even if Prescott returns from his knee injury in a few years, he's currently awaiting a new contract Jones has resisted paying. Furthermore, McCarthy, who often clashed with Aaron Rodgers in his last gig, seems to have gotten the job, at least in part, because he told Jones what he wanted to hear. Things have gotten so bad that an upcoming game against the rival 49ers was flexed out of the national schedule, as Yahoo Sports reports.  
Terrible defense, toxic culture, and coaching are only part of the problem. If the Cowboys are Jerry Jones' team, they might not have a chance to escape the environment forming around them. Now, even some of the most beloved players in the franchise's history are coming out against them.
Former Cowboys players chime in
Troy Aikman gets to say what he thinks. As an NFL commentator, he gets to call out his former teams. During a recent game, he had enough. "I wouldn't say this is necessarily over, but it's hard to keep saying that when you're not winning football games," Aikman said during a recent game, reports Yahoo Sports. "I just don't know where this organization … where they go. There's just so many things that have to be addressed this offseason."
These thoughts were echoed by another former Cowboys favorite, DeMarcus Ware. Ware recently spoke to Yahoo about what he sees as foundational problems with his former team.
"They were down what, 14 or 17 at the half, and for me, I was like, 'Oh my God, this is the first game that we can really get back and beat a reputable opponent,'" Ware told Yahoo. "And guess what? The guys came out and I feel like they gave up a little bit."
What Ware sees is not mere lousy football but a problem that stems from a lack of accountability and leadership.
"That drive wasn't there, that leadership wasn't there, and then some of the guys [were] not knowing their responsibilities," Ware told Yahoo. "So I'm like, 'OK, how did you guys actually prepare for the game?' So it's two things [that need to be fixed] — the guys not being prepared like they should defensively and then the leadership. I think those two things are missing that we didn't get during the offseason."
Things are going bad in Cowboys land, and if Jones isn't careful, it could be hard to come back. Now, he must wait out the season and reconsider things entering the offseason. The team will have to do a lot of damage control if they want to return to greatness.