Jerry Jones Need Another Embarrassing Blowout Loss Before Real Change Can Happen
This NFL season has been a litany of disasters for the Dallas Cowboys. A crushing injury to your star quarterback? Check. Equally devastating injuries to your offensive and defensive lines? Check. New coach Mike McCarthy can't get his team in line? Check. An owner who makes bad decision after bad decision? Check. Jerry Jones has owned the Cowboys since 1989.
While his team has seen plenty of glory — especially during Troy Aikman's reign in the '90s — recent years have seen the Cowboys steadily underperform. At this point, the best thing for the team might be what fans dread most: another embarrassing blowout loss.
The Cowboys' season so far
The Cowboys currently have a 2-7 record — tied for last place in the NFC East with the equally dismal New York Giants. Dallas's last win this season came on October 11, when they managed to squeak out a narrow 37-34 victory over the Giants. Since then, the Cowboys have dropped four games in a row, failing to score in double digits in two of those games.
We can trace the Cowboys' current slide back to last season. Since winning the first three games of the 2019 seasons, the Cowboys have gone on to drop 15 of their next 22 games, details The Dallas Morning Tribune. That statistic indicates that the Cowboys' problems are far larger than this season's coaching woes or spate of injuries alone.
Unrealistic expectations year after year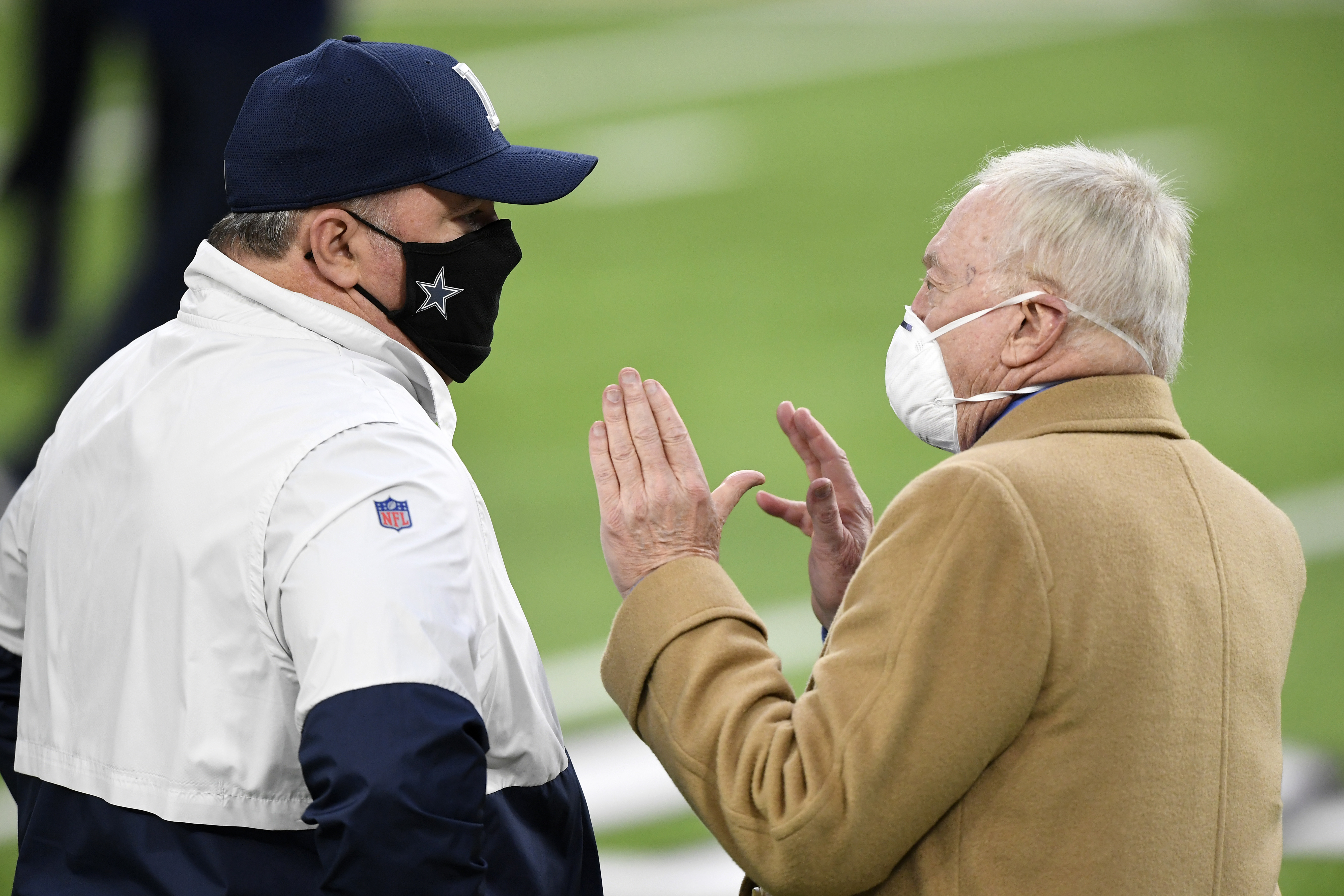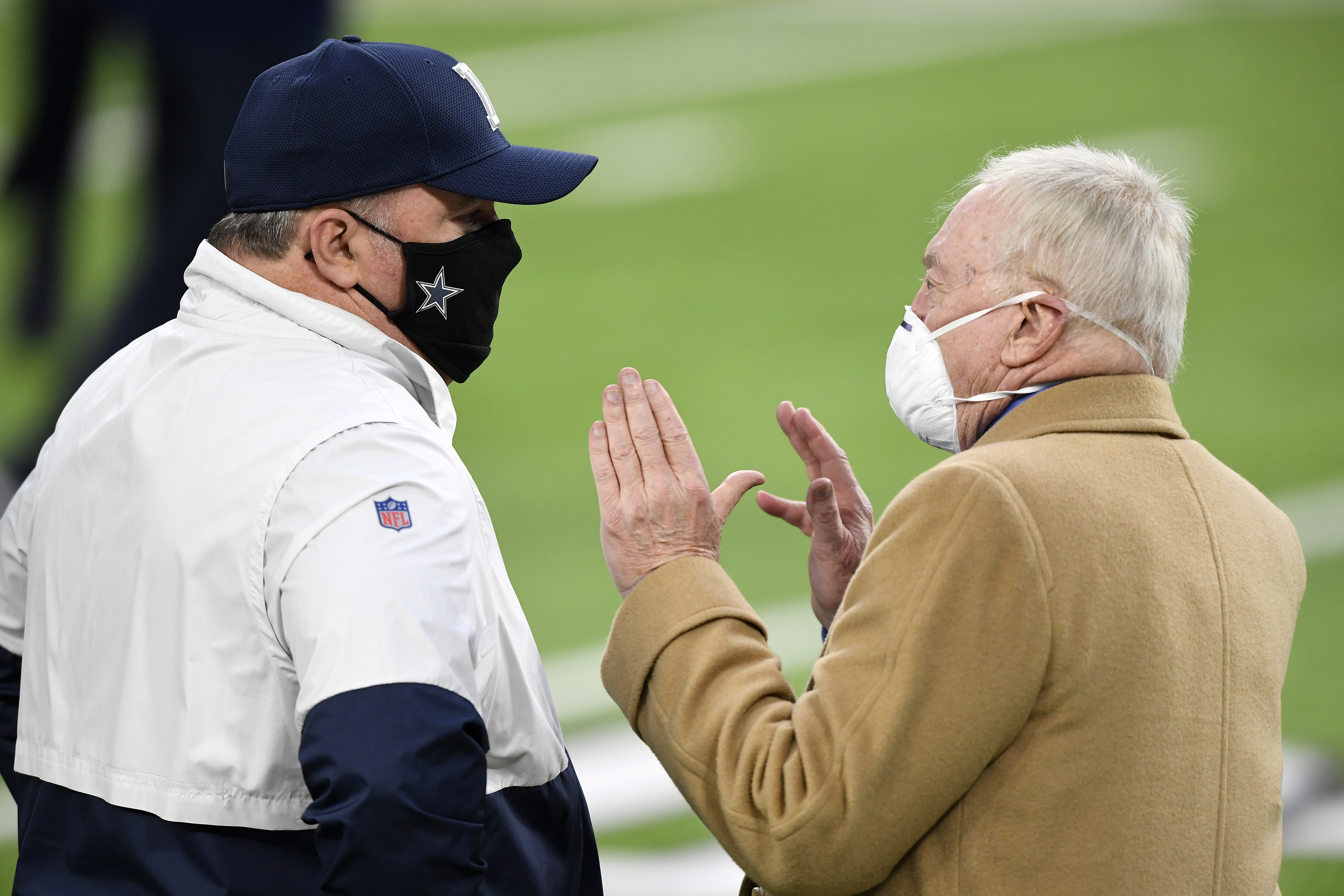 The main culprit behind Dallas' ongoing failure to perform is team owner Jerry Jones. Jones also acts as the Cowboys' general manager, meaning he makes most of the personnel, draft, and coaching decisions. While Jones has shown some aptitude for team building in the past, it's been many years since he managed to put together a winning team.
To make matters worse, Jones seems to go into every season thinking he's finally built a real winner again. Super Bowl expectations are a common feature of every Cowboys offseason. But then, sometime around December every season, it starts to become apparent that Dallas actually has no chance at a deep playoff run—or even making the playoffs, for that matter.
In recent years, camera crews show a ruthless devotion to catching Jones in his moment of realization that his team's season was over. That moment came in a game against the Philadelphia Eagles in 2013, when Brandon Boykin picked off a pass from Cowboys quarterback Kyle Orton. In 2017, it was when the Cowboys failed to convert a crucial 1st-and-goal possession in a tight game against the Seattle Seahawks.
Why a blowout might be best for the Cowboys
Still, despite wake up calls season after season, Jones continues to hold onto a delusional set of beliefs about his team-building prowess. That mentality is what has kept the Cowboys stuck in mediocrity for so many years now. It's also why some commentators have begun arguing that the best-case scenario for Dallas right now involves one or more blowout losses.
The idea is that, if the team goes out and gets badly humiliated, Jones might finally realize that his approach to team building just isn't working anymore. As pundit Colin Cowherd recently put it, according to The Game: "Jerry is an optimist, and you have to lose so badly that even an optimist realizes this isn't fixable."
In other words, that kind of wake-up call might lead to some long-overdue drastic action on Jones' part. Instead of struggling to keep his team competitive year after year, he might finally be willing to do what he should have done many seasons ago: engage in a full-scale rebuilding effort. Only then can any real change happen for the lackluster Cowboys.