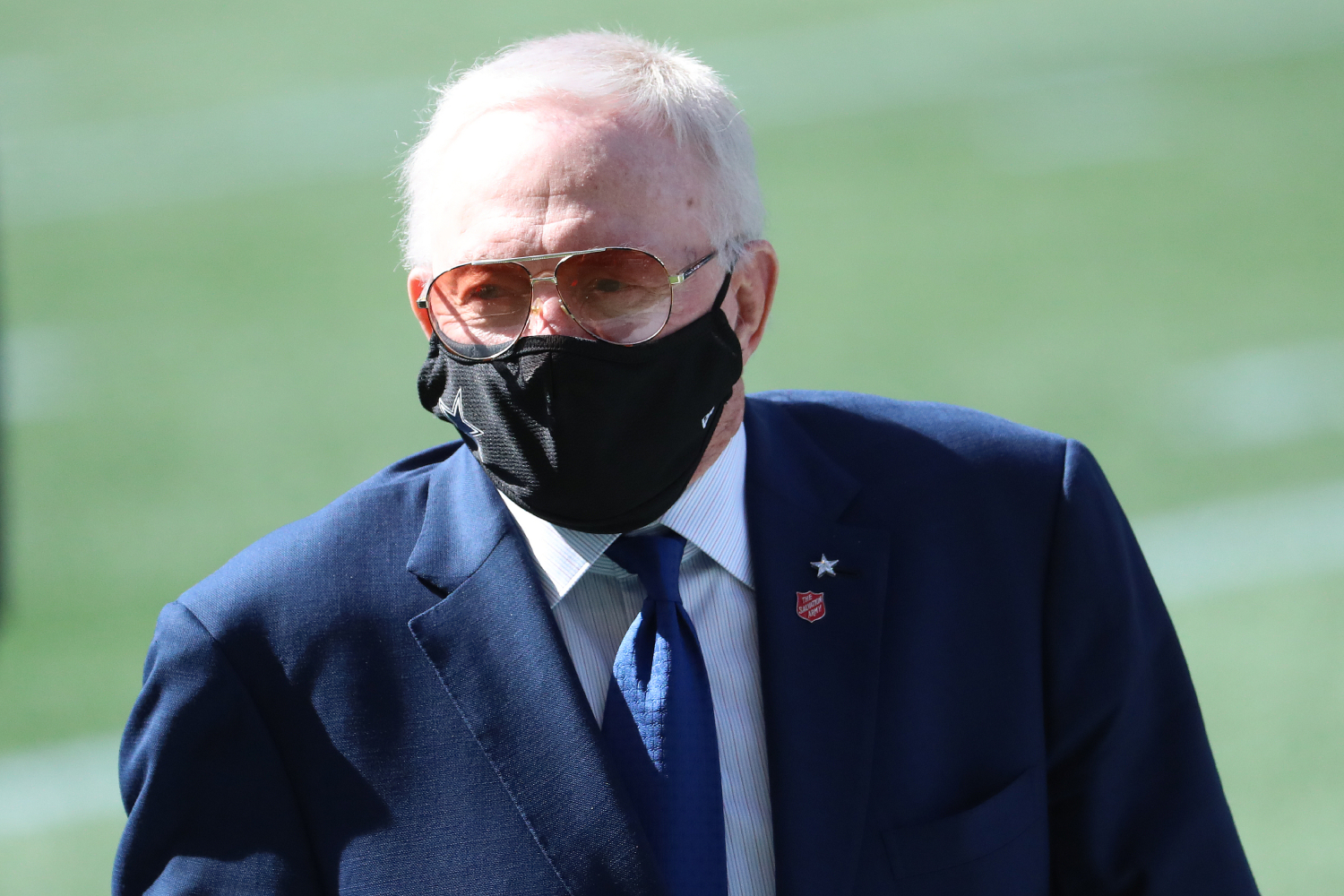 Jerry Jones' Recent Comments Just Proved He's Pissed off and Clueless About the Dallas Cowboys
The Dallas Cowboys have looked awful so far during this 2020 NFL season. Jerry Jones just proved that he is pissed and clueless too.
The Dallas Cowboys had some high expectations for the 2020 NFL season. That seems laughable now as they are one of the worst teams in the NFL through seven weeks. Cowboys owner Jerry Jones does not seem too happy about how his team is playing either, but his recent comments don't just show his frustration, they also potentially prove that he is clueless.
The Dallas Cowboys have had a terrible 2020 NFL season
There were high expectations for the Dallas Cowboys this season. They had one of the best young quarterbacks in the NFL in Dak Prescott. They also had him surrounded by some of the top talents in the game, as the Cowboys have one of the best running backs in the NFL in Ezekiel Elliott and three excellent wide receivers in Amari Cooper, Michael Gallup, and CeeDee Lamb.
However, their defense has been atrocious, as it has allowed 34.7 points per game through the first seven games. It has led to some embarrassing losses, too, including a 38-10 loss to the Arizona Cardinals and a 25-3 loss to the Washington Football team. 
Injuries have sadly played a big role in their season as well. Gerald McCoy suffered a torn quadriceps tendon before the season started, and linebacker Leighton Vander Esch missed time with a fractured collarbone. Linebacker Sean Lee also began the season on IR.
This is all in addition to some injuries on the offensive line, and then, of course, the Cowboys' biggest loss to injury — Dak Prescott. In Week 5 against the New York Giants, Prescott suffered a season-ending injury after he had been leading the NFL in passing yards this year.
The Cowboys' second-string quarterback Andy Dalton then had to leave the game against the Washington Football team in Week 7 after getting hit hard by linebacker Jon Bostic.
So, as of right now, the Cowboys are 2-5 and haven't shown any signs of improvement.
Players have been criticized for not standing up for Andy Dalton
Bostic hit Dalton extremely hard in the Cowboys' loss to Washington. He then even got ejected for it.
Dalton then remained on the ground for some time after the hit. However, none of the Cowboys' players confronted Bostic after the brutal hit.
Many people have since criticized the Cowboys' players for their reaction or lack thereof.
"Get knocked out, lay on the ground and no one comes to his defense," NBC analyst and former NFL player Rodney Harrison said, according to the Cincinnati Enquirer. "I just, I don't understand it. I look at the culture of this team, and they're soft. I mean, you see all those linemen – nobody says anything to Bostic. How could you allow your quarterback to get his head knocked off and no one comes to his defense?"
Now, Cowboys owner Jerry Jones is creating more headlines for the team.
Jerry Jones' recent comments show that he's clueless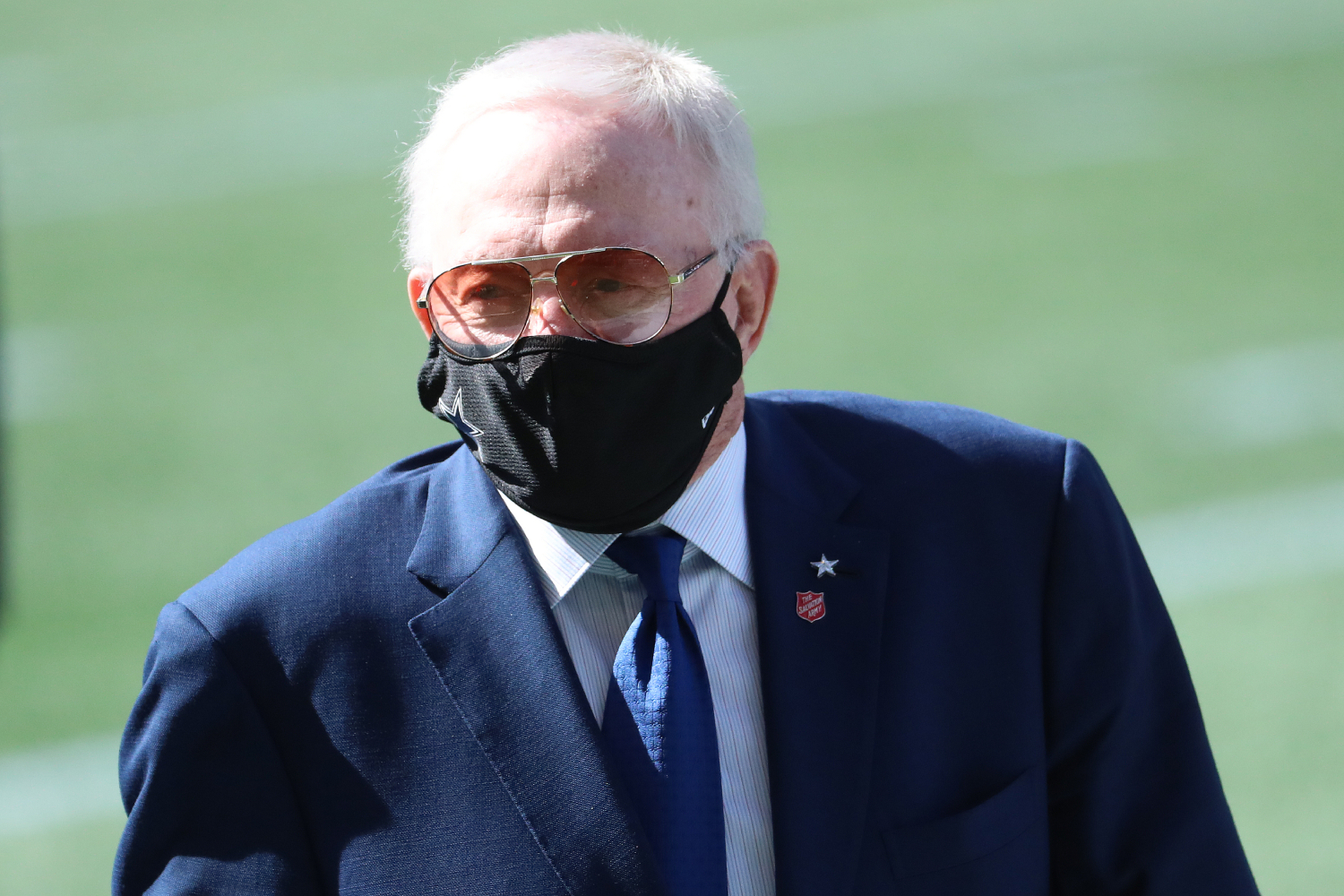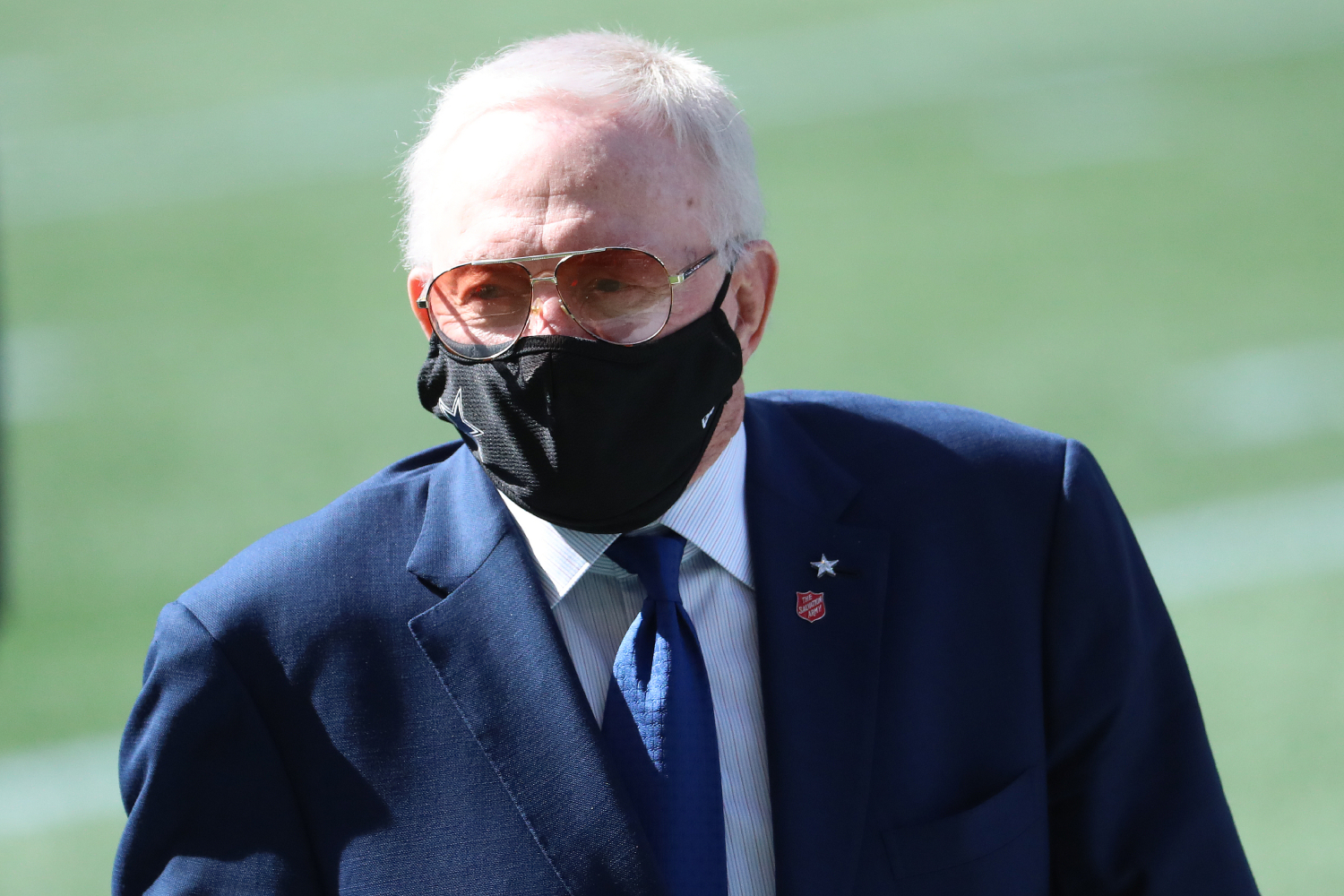 If the Dallas Cowboys had strong leadership, there would have been some players to stand up for Dalton by confronting Bostic. If the Cowboys had strong leadership, they wouldn't have been embarrassed by one of the worst teams in the NFL, the Washington Football Team. They clearly don't have strong leadership.
Jerry Jones doesn't appear to think that they have leadership problem, though.
During Jones' weekly segment on 105.3 The Fan's Shan & RJ, one of the hosts began to clarify a question asked to Jones regarding if the team has a leadership void.
Jones then got somewhat rude.
"Well, just shut up and let me answer," Jones said, according to ESPN. "No (he doesn't see a leadership void)."
When a host tried to re-frame the question as to what Jones sees when he goes into the locker room, Jones said this: "You're not asking me that. I gave you the answer. When I go into the locker room, there's no leadership void in my eyes. Now that's your answer. Let's move on."
Jones later apologized.
"If I were a little abrupt there, then I really don't want to have our day start that way. You're too good of men for that," Jones said, according to ESPN. "I'm disappointed for our fans. I can't tell you how disappointed I am. It was not the plan at all."
Jones did the right thing by admitting his reaction was wrong. However, his comments prove that he is frustrated and clueless. He obviously has a reason to be mad. His team stinks. However, it stinks because there doesn't appear to be the right amount of leadership on that team. If they had more leadership, they wouldn't be 2-5.
If Jerry Jones wants the Cowboys to win, he better start thinking clearly and do something about what is going on inside that locker room. He can't ignore the lack of leadership any longer.
Stats courtesy of Pro Football Reference