Here's why Jerry Jones Will Regret Ezekiel Elliott's Massive Contract
Ezekiel Elliott's holdout loomed over the Dallas Cowboys' preseason like a storm cloud up until the start of the 2019 regular season. That's when Elliott and the team reached a six-year, $90 million deal. While this is sure to put a smile on the faces of Cowboys fans in the short term, what will the long term impacts be? Despite Elliott's status as one of the top running backs in the NFL, here's why Jerry Jones will eventually regret giving him a massive contract. 

Ezekiel Elliott's career so far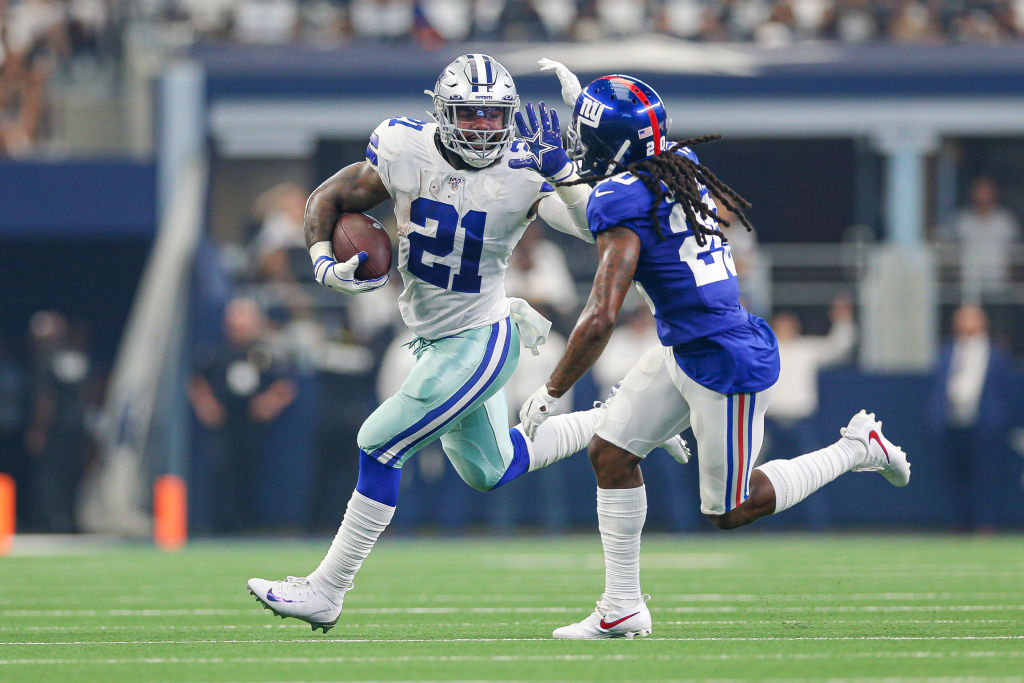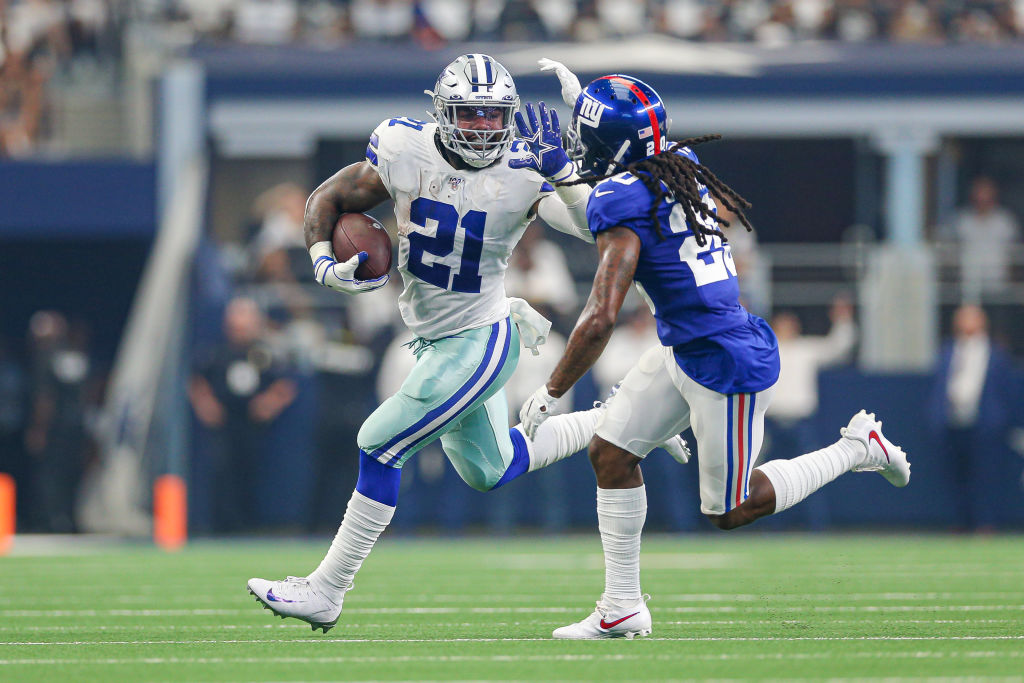 Elliott is entering his fourth season in the league at 24 years old. He's put up some startling numbers so far, including:
4,048 yards rushing
101.2 yards per game average
28 touchdowns
135 receptions for 1,199 yards receiving
4.7 yards per attempt
Two Pro-Bowl selections
As productive as he's been, Elliott also has some other striking numbers that may not be so great for Dallas to consider: he has 868 carries in his career. In both 2016 and 2018, he led the league with 322 and 304, respectively. If not for a 2017 suspension, Ezekiel Elliott likely would have led the league that year as well. He also has averaged 21.7 carries per game.

Elliott's usage is off the charts. While it makes sense based on the quality of player he is, it's not guaranteed to last forever. In fact, statistics have shown that the production is not likely to continue much longer.

The average lifespan of an NFL running back
The average NFL running back's career lasts 2.57 years. That is mainly due to the high amount of wear-and-tear the position puts on players' bodies. Running backs are almost viewed as disposable, and teams rarely invest big money in them. The Pittsburgh Steelers didn't blink when Le'Veon Bell held out for more money, knowing that running backs have a shorter shelf life than other positions.

While it's true that Elliott is hardly the average NFL running back, he's not immune from the risks of playing the position. And with his total carries leading the league almost every year, the odds of him experiencing an injury are high.

Think of the elite running backs who either had their careers cut short due to injury or retired before they could get hurt: Jim Brown, Bo Jackson, Terrell Davis, Earl Campbell, and Barry Sanders are just a few. Elliott's high usage rate is bound to catch up with him and the Cowboys at some point.

The Cowboys have other players they need to sign
In a vacuum, giving Elliott a big deal makes sense: he's a great player who's produced great results, and that should be rewarded. But this is the NFL in 2019, where the salary cap is king. It's the league where very good to great players are cut all the time to save money. The Cowboys have plenty of great players left to pay, and Elliott's contract will make those tasks that much harder. Quarterback Dak Prescott and wide receiver Amari Cooper have both outperformed their current deals and are expecting new ones.

Elliott's also not the only player who's gotten paid this offseason. According to Bleacher Report, the Cowboys have committed $309 million in new contracts since April of this year. They've signed Elliott, defensive lineman DeMarcus Lawrence, linebacker Jaylon Smith, and offensive lineman La'el Collins.

The bottom line? For the 2019 season, the Cowboys are in great shape. Prescott and Cooper aren't expected to hold out during the regular season, and they've been able to lock up plenty of talented players. But if Elliott suffers an injury this year – which luckily he's been able to mostly avoid during his career – they're in trouble. And next offseason will be fascinating with Cooper and Prescott's fates hanging in the balance. 

If the Cowboys don't win the Super Bowl this season, the chances are high that Jerry Jones ends up regretting signing Elliott to this deal.