How Jerry Jones Will Ruin Another Dallas Cowboys Season
At first glance, when Dallas Cowboys quarterback Tony Romo went down with another back injury during the team's preseason game against the Seattle Seahawks, it looked like "America's Team" lost the 2016 season for good.
Despite owner/General Manager Jerry Jones's best ego-driven attempts at destroying their roster, the Cowboys have built a team capable of contending in the NFC (credit actually goes to Jones's son, Stephen, and his team of scouts and executives) — if an above-average starting quarterback remains on the roster.
As it turns out, the Cowboys look better off without Romo in their lineup. Under the leadership of Dak Prescott, the Cowboys blazed to an 11-2 record. Things looked good in Texas. Remember that while Dallas has the premier offensive line in the NFL, that wouldn't actually be the case if Jones had his way during the 2014 NFL Draft.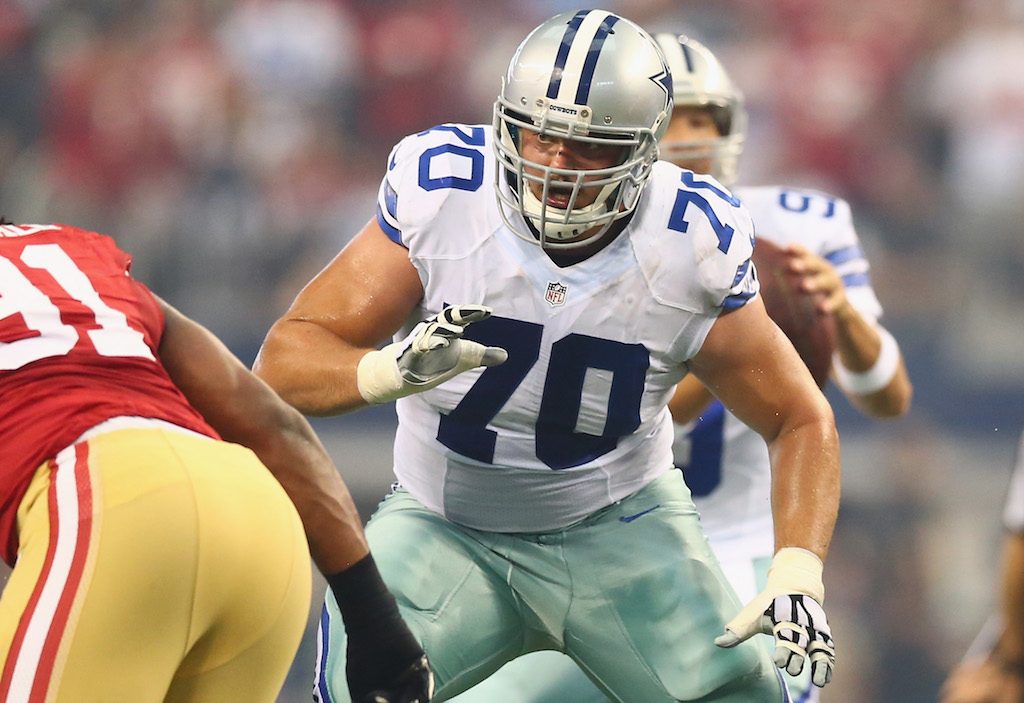 As a refresher, he pushed his personnel department toward selecting former Texas A&M quarterback Johnny Manziel. However, in one of the only instances we recall during his reign as owner, Jones didn't get his way. The Cowboys instead chose Notre Dame offensive tackle Zack Martin. Since then, he's developed into an All-Pro performer as the team's right guard.
As for Manziel, practically every American citizen who watches the news knows what a disaster his NFL career became. So everything's good, right? Not so fast.
Prescott's hot start cooled off. (He had three games that were a little more "back to earth," throwing for under 200 yards in each and notching just four touchdowns. Then, he broke that streak when he threw for 279 yards and connected on 32-36 passes against Tampa.) Romo's name returned to Jerry's lips, and we're right back in the middle of a quarterback controversy that everyone thought had ended.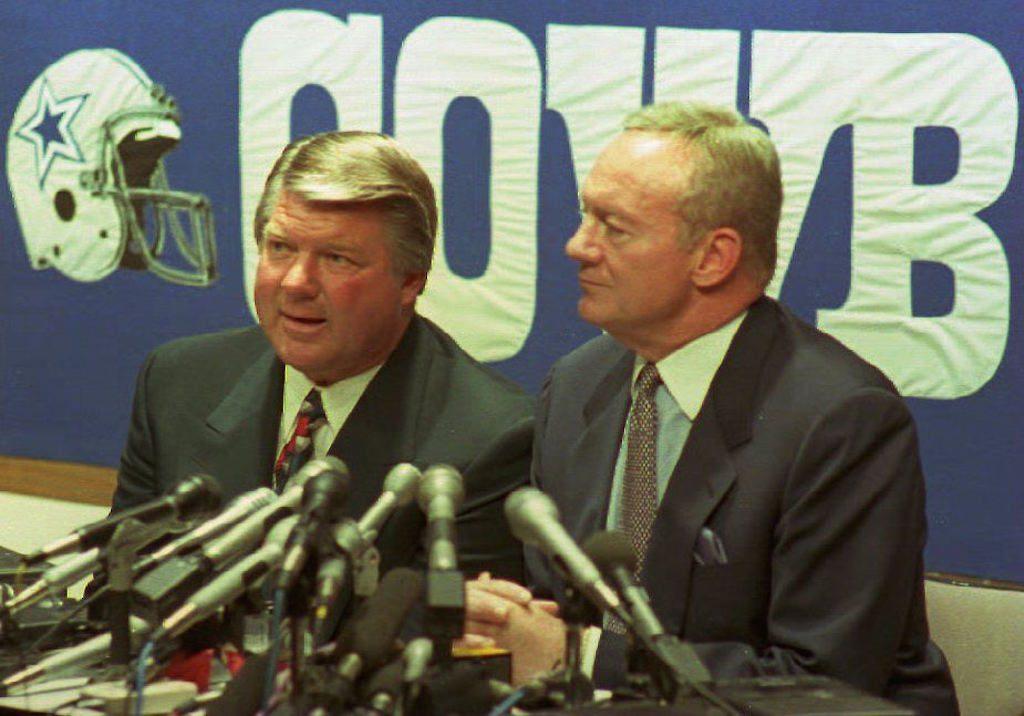 Remember: In 2015, the Dallas Cowboys took a flyer on a talented, but troubled defensive end named Greg Hardy. The move reeked of desperation, and despite the team's best efforts, they could not control him. By year's end, the controversial pass rusher proved to be nothing more than a team cancer and a mediocre player. Granted, many factors — including Rom's injury — played a role in the Cowboys' disastrous 2015 season. Signing Hardy simply added insult to injury.
We could go on and on about the less-than-stellar job Jones has done as the Cowboys General Manager. Don't forget that he singlehandedly ruined Dallas's chance of having one of the greatest dynasties in NFL history by interfering with the way then-head coach Jimmy Johnson ran the team.
But it's time to jump right into the issue at hand. How will the Cowboys handle their quarterback situation when a healthy Romo returns to their lineup? We all remember that Jones would have preferred that Romo instantly regain his starting position over Prescott as soon as team doctors clear him to play. However, the veteran quarterback took one for the team and accepted a backup role.  Now, though, with Prescott showing that he can have off-weeks (sometimes back-to-back ones), Jones has the chance to ruin another season for the NFL's most valuable franchise. Here's why.
There is no arguing that Romo has experienced a nice NFL career. Since taking over as the Dallas Cowboys' starting quarterback, he's made four Pro Bowls and one All-Pro team; won 78 games; thrown for 34,154 yards and 247 touchdowns; and posted a career quarterback rating of 97.1. But at the same time, Romo has always had issues staying healthy. He's struggled with inconsistency, especially in clutch, big-game situations, and he's won only two career postseason games.
When it comes to the 36-year-old signal caller, what you see is what you get (if he can even return to full strength). That brings us to Prescott. The rookie fourth-round pick from Mississippi State has been outstanding since his first NFL game during the 2016 preseason. Through 13 regular-season games, Prescott is clearly one of the most overlooked draft prospects in recent NFL history. He's flashed the ability to be an elite quarterback at the game's highest level and looks like the type of player a franchise can build around.
Up to this point, the 23-year-old signal caller has thrown for 1,239 yards and four touchdowns with a quarterback rating of 90.51. He's also added 61 yards and three touchdowns on the ground. More importantly, though, Prescott led the Cowboys to a 11-2 record to open the season. In fact, they could be 12-1 if not for some poor clock management against the Giants in Week 1).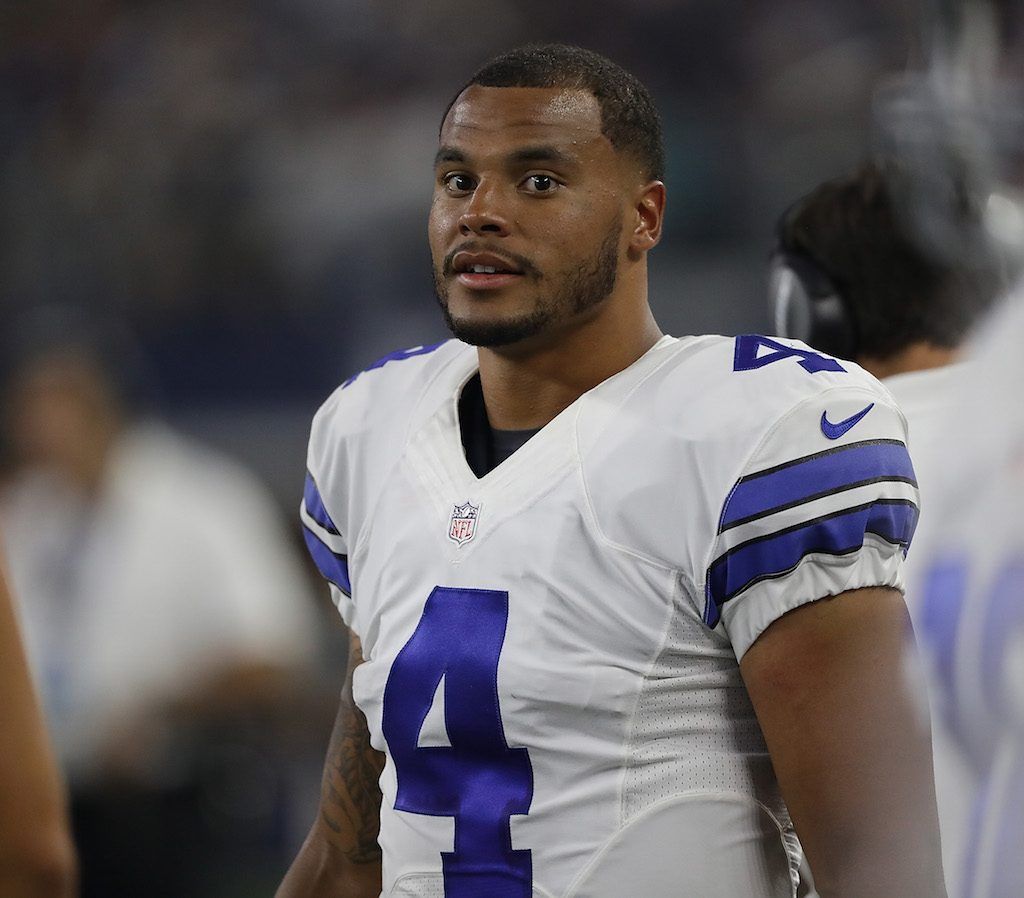 At the end of the day, it's clear that Prescott is a great fit for the Dallas Cowboys' run-first offense, which features another dynamic rookie in running back Ezekiel Elliott. Dallas simply does not have a talented enough defense to bail out an offense that turns the ball over multiple times per game (Romo has 139 career turnovers in 127 career starts).
On top of that, Prescott's ability to make plays with his legs outside of the pocket is something that Romo is incapable of at this point in his career.
While there is a part of us that agrees with the unwritten rule of football that states "a player should never lose their job because of injury," we also know that the NFL is a cutthroat business revolving around winning games. In our opinion, the Cowboys will win more games with Prescott than they will with Romo.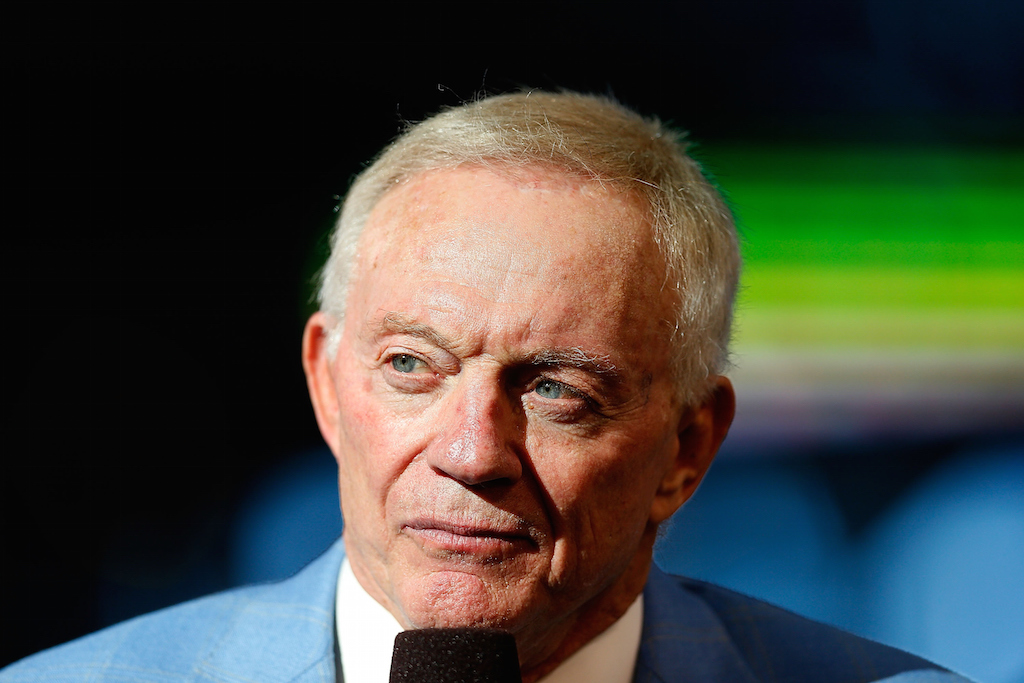 If Jones forces head coach Jason Garrett to return to Romo, our guess is this team will implode. They will digress at the quarterback position; Garrett will lose credibility with the team; and the Cowboys will likely end up with a divided locker room. Furthermore, parting ways with one of the most recognizable players in franchise history will be a major step toward solving the team's salary cap issues.
We will be the first to tell you that Jones is one of the best owners in the league. He has done great things for both the Cowboys and the NFL. But, when it comes to being a General Manager, Jones is downright awful.
He reminds us of a billionaire who treats a real-life team like he is playing "Franchise Mode" on the latest installment of Madden Football. If Jones oversteps his boundaries again, he will ruin yet another promising season for the Dallas Cowboys.
Statistics courtesy of Pro-Football-Reference and ESPN.