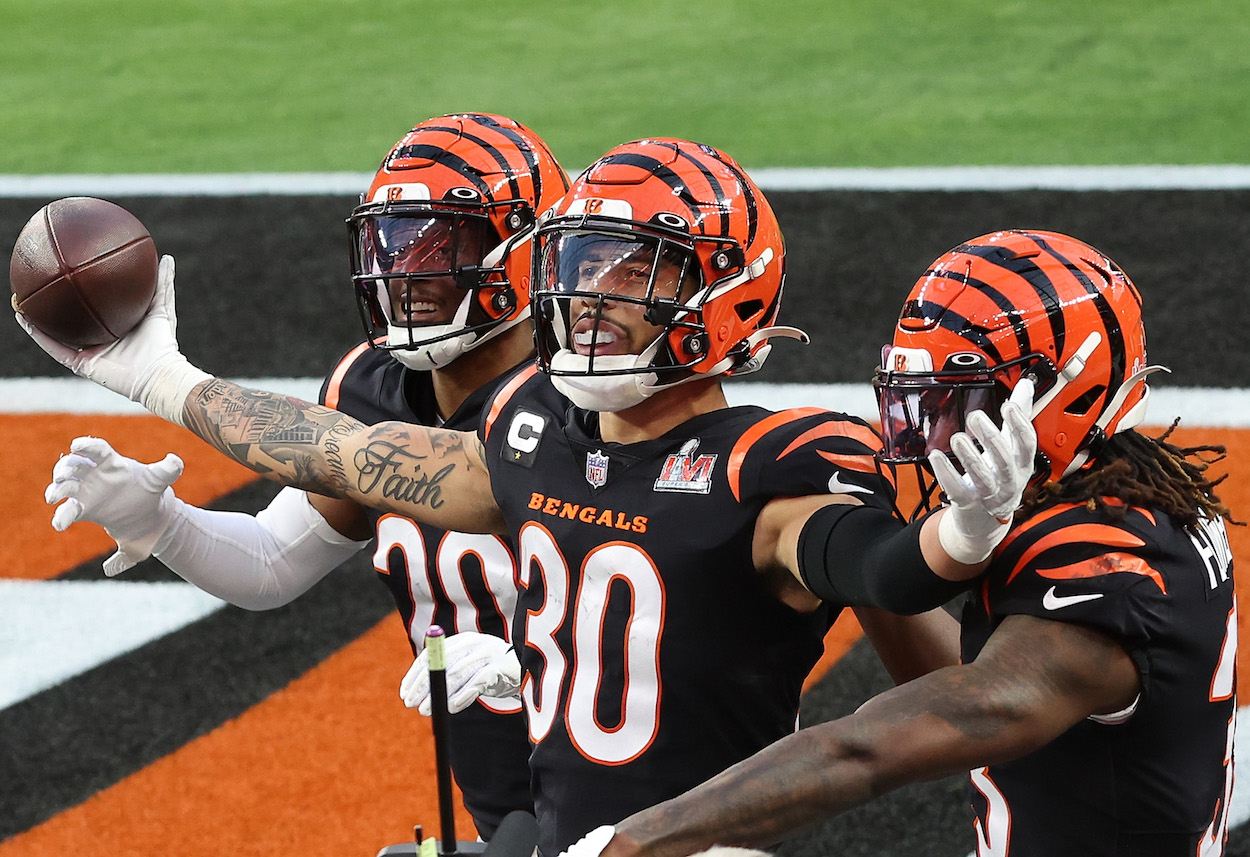 Jessie Bates Is Putting Immense Pressure on the Bengals to Extend Him
Fan favorite Bengals safety Jessie Bates is putting the pressure on Cincinnati to pay up and extend him this offseason.
Now that the Cincinnati Bengals' honeymoon period of winning the AFC is over, all eyes have shifted toward the front office.
What will they do to ensure the Bengals will be back in the Super Bowl one day? In the past, the Bengals have struggled to lure big-name free agents to Cincinnati and have struggled to retain the elite talent they drafted.
The first step for the Bengals front office is fixing the team's miserable offensive line. Keeping Joe Burrow upright is of the utmost importance. However, the team also needs to deal with star safety Jessie Bates III, who is an impending free agent.
The Bengals have an expensive decision to make on Jessie Bates
Joe Burrow and Ja'Marr Chase aside for the moment, Bates was arguably the team's most valuable player during their improbable Super Bowl run. He was by far the team's best defensive back, and he recorded two postseason interceptions.
Without Bates, it's impossible to imagine the Bengals making it as far as they did.
However, Bates is a pending free agent this offseason. The time for Cincinnati to reward its star safety has arrived, and current contract projection models expect Bates to command a hefty asking price.
According to Spotrac, Bates' market value is $72 million over five years. That's $14.4 million per season, the sixth-highest safety salary in the NFL. Considering Bates' stellar play this past season and his younger-than-average age (he's only 24 years old), there's no way around this reality for Cincinnati. It needs to pay up to retain him.
Jessie Bates is putting pressure on Cincinnati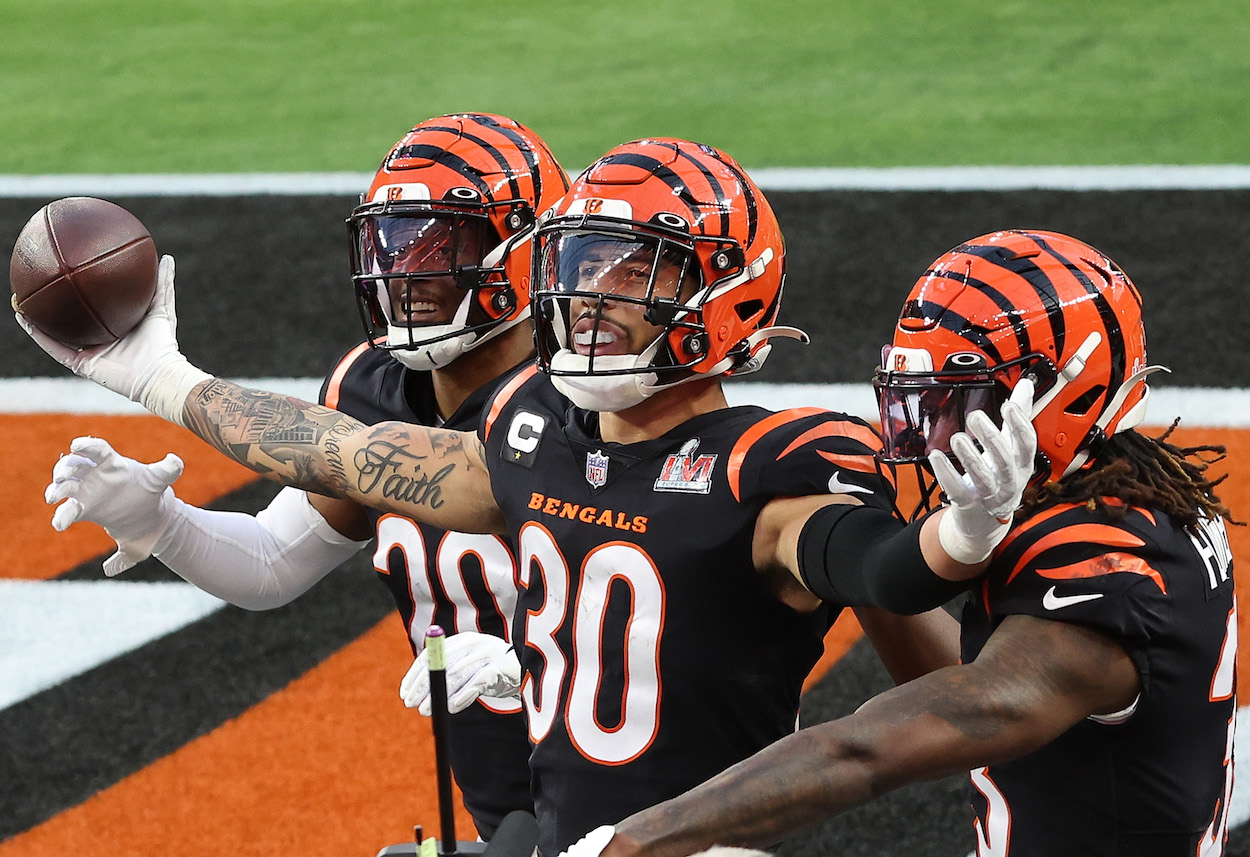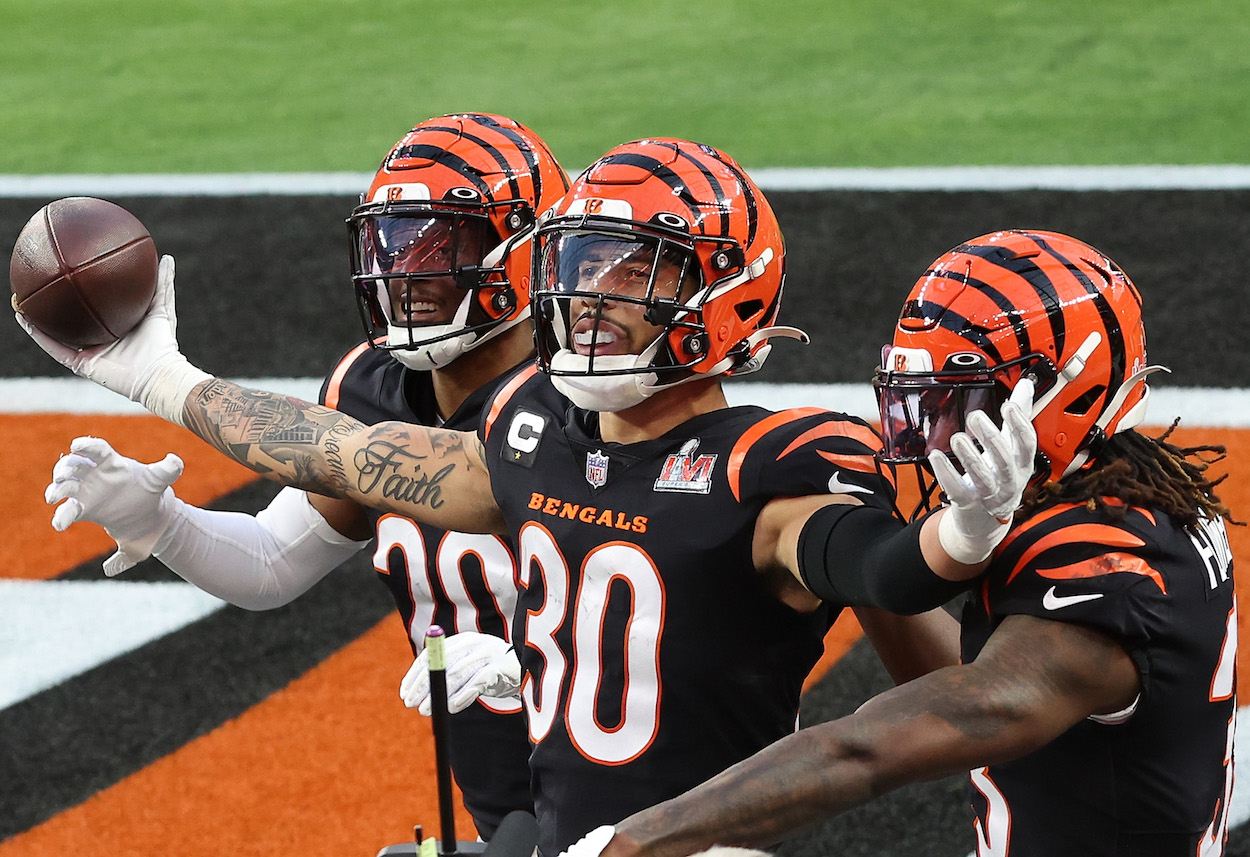 There's still plenty of time for Bates and the Bengals to get a deal done before free agency kicks off. However, the star safety is wasting little time making his thoughts known. He's putting pressure on the Cincy front office to pay him his worth.
In particular, Bates expresses a lack of desire to be franchise tagged. He wants an extension, not a one-year tag.
"That's a conversation I think that we'll have with my agency and my team," Bates said. "I put a lot of trust in them with this whole process. I'm just trying to stay focused, control what I can. We'll see. Hopefully, I'm not under a franchise tag. That's something that needs to be discussed as NFLPA a little bit. Some of the top guys got hurt under a franchise tag. It's tough; you only get one shot at this. You just got to play your cards right; I guess you could say."
The Bengals need to prove their desire to win
Cincinnati is a smaller market compared to the rest of the NFL. It can be challenging for them to retain elite talent.
However, the Bengals have the fourth-most cap space in the NFL this offseason, and Bates clearly wants to come back, as long as he is being paid his worth.
This is a pretty simple problem for the Cincy front office to solve — don't be cheap, just pay Bates what he deserves and prove your commitment to winning while Burrow is on his rookie contract. Now is the time to be a little more liberal with your cap space.
If the Bengals don't ink Bates to an extension, they're sending a dangerous message to their roster. It gives off the vibe they're not serious about winning in 2022 and beyond.
All stats courtesy of Pro Football Reference.