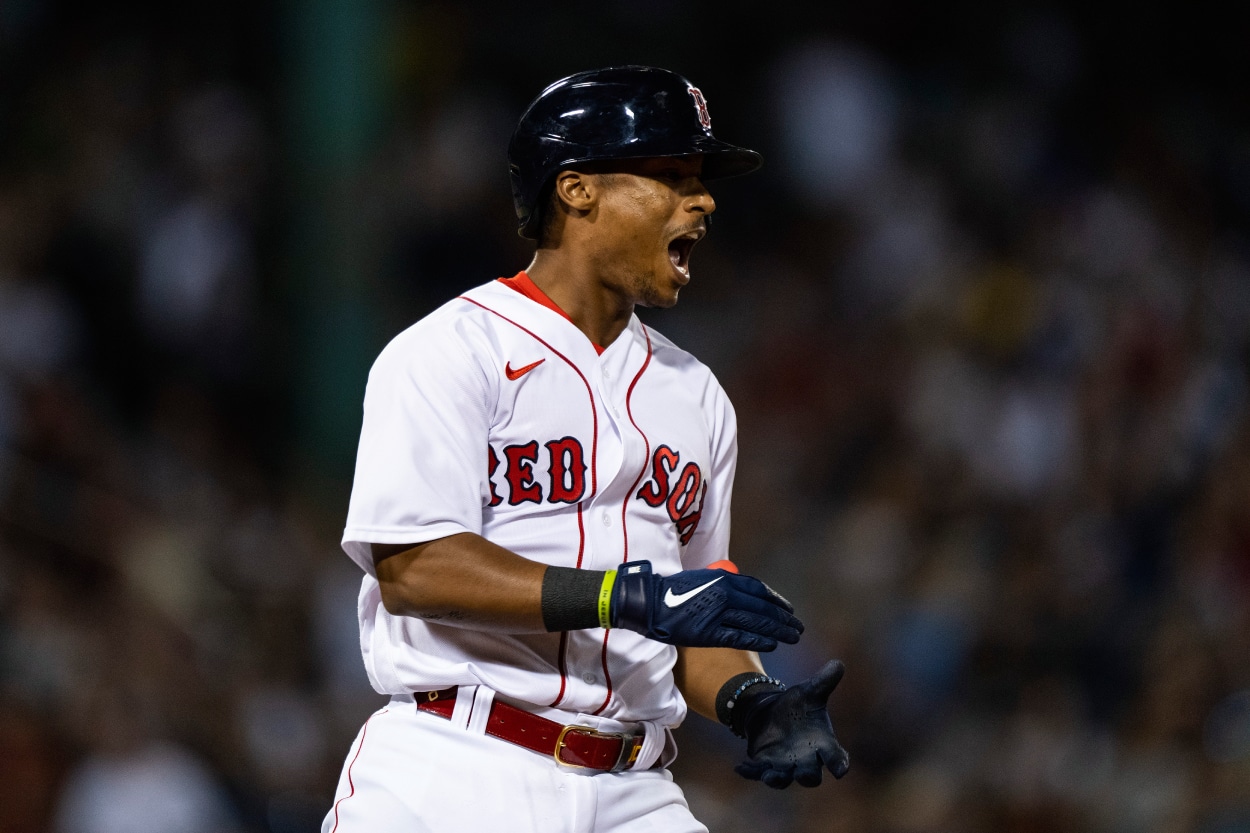 Jeter Downs Proving His Worth to the Boston Red Sox
Jeter Downs has filled in nicely for All-Star third baseman Rafael Devers.
Boston's Jeter is strutting his stuff against the rival New York Yankees. Jeter Downs, acquired by the Boston Red Sox in the 2020 trade for Mookie Betts, is coming around.
The Los Angeles Dodgers sent Downs, Alex Verdugo, and Connor Wong to the Sox in exchange for Betts and pitcher David Price in February 2020. Verdugo has been a regular in Boston's outfield. Downs is now making his mark with the team, and it was evident against the rival Yankees this weekend.
Jeter Downs got his second call-up this weekend against the Yankees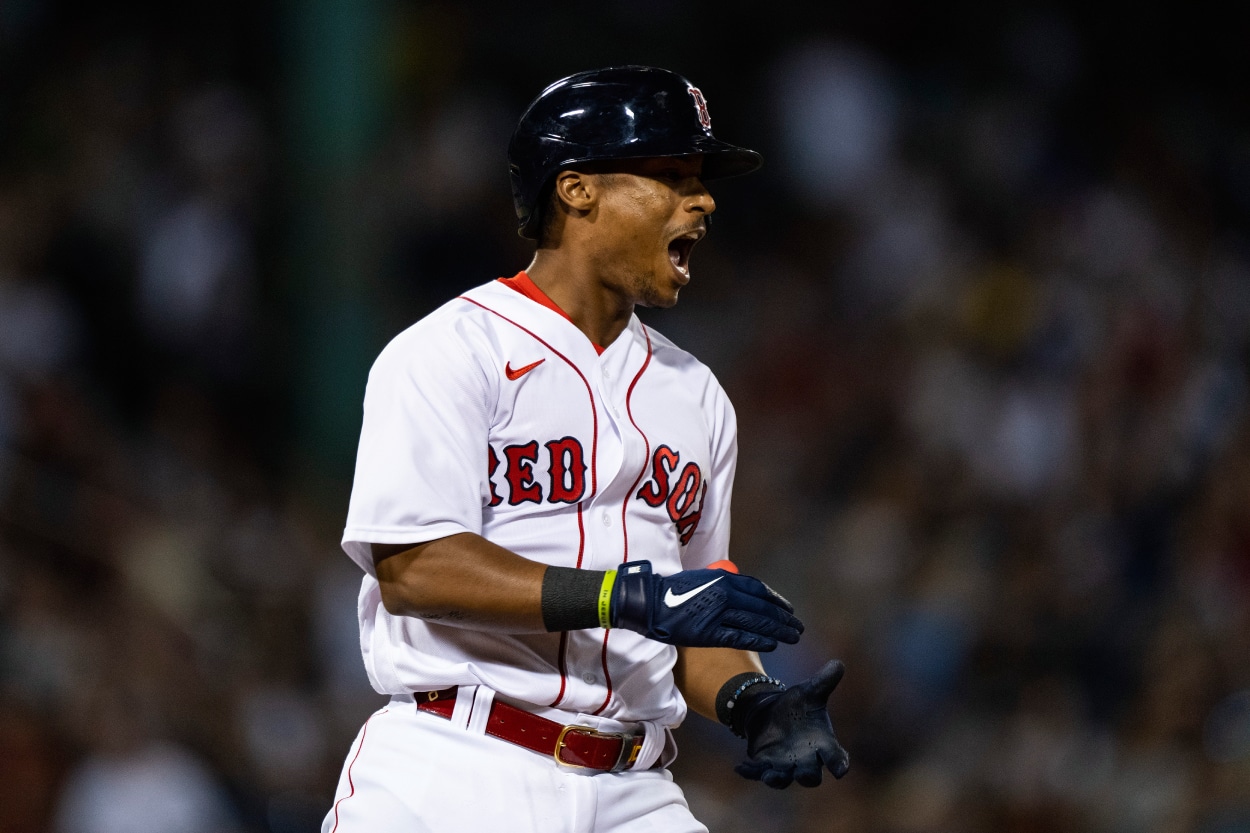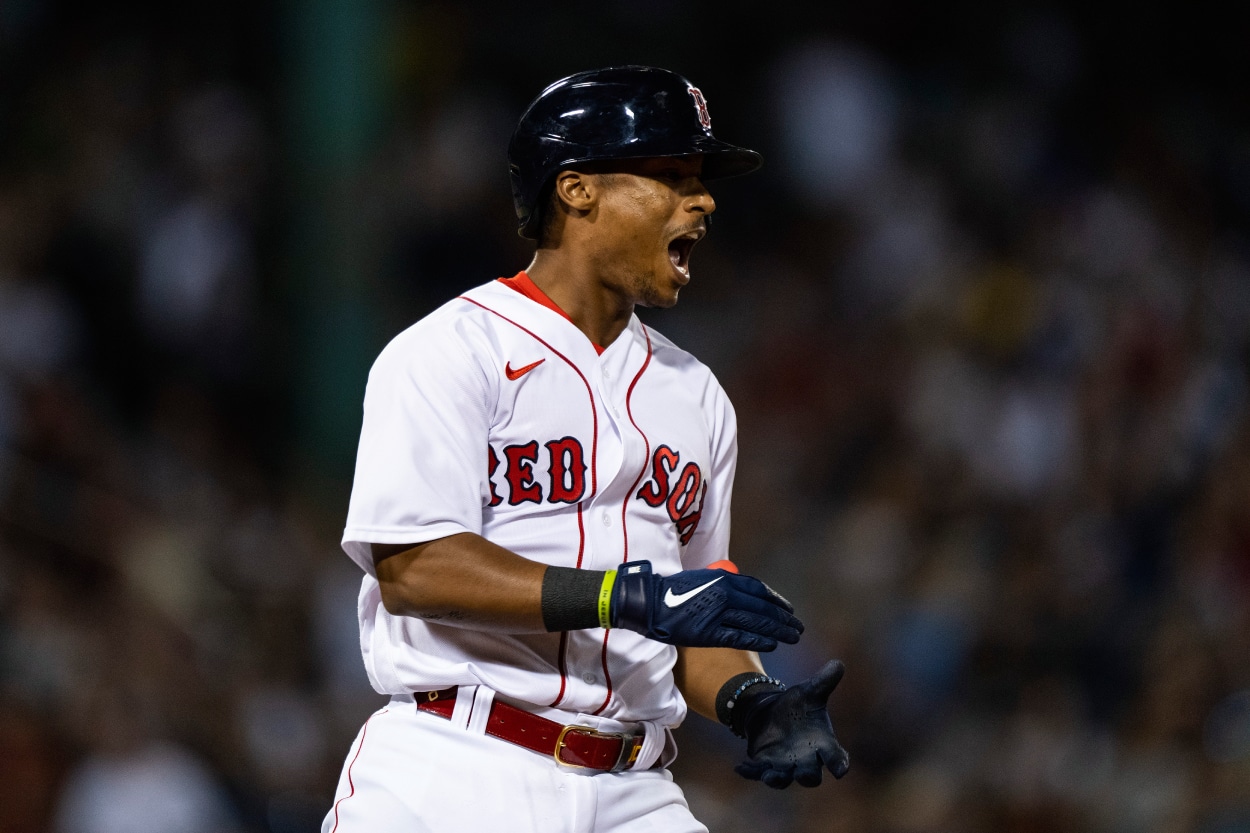 On Saturday, Downs prepped to suit up for the Triple-A Worcester Red Sox when he got notified shortly before his game that the Boston Red Sox needed him. Downs said he was scratched from the Worcester lineup and was told to make the trek to Fenway Park, where Boston was playing the Yankees.
"It was crazy. I wasn't expecting it," Downs said, per NESN. "I was getting ready for my game (with Triple-A Worcester), and they scratched me from the lineup, like an hour before game time… around 5:30 p.m. They told me to make the drive up, and here we are."
Although he didn't start, he made a significant impact.
Downs entered the game in the eighth inning as a pinch-runner for J.D. Martinez. He came around with the tying run when Verdugo singled him in.
Downs then scored the game-winning run in the 10th, racing home on another Verdugo single.
"Nobody was stopping me," Downs said after the game. "I thank God for this opportunity. This place (Fenway Park) is magical. We're just trying to get this win. I don't know, I told someone in the dugout 'this is the fastest I've ever ran in my life.'"
Downs shining at his new position
Downs got his first-big-league call-up in late June against the Detroit Tigers. He played third base, a position he hadn't played since high school. It didn't matter to him. He would have played anywhere to fulfill his dream of playing Major League Baseball.
"They could have told me I was catching I would have tried to figure it out somehow," he said after his debut, per MassLive. "Playing in the big leagues, I'm not going to say no to that. All those guys were great. For them to be open with me super cool and cordial meant the world to me."
With MLB All-Star Rafael Devers on the bench, he returned to third base Sunday night against the Yankees. Defensively, he made some incredible plays, including a bare-handed grab and an on-the-money throw to first to throw out Isiah Kiner-Falefa.
Downs ended the game by securing a bad-hop grounder to begin a double play that secured Boston's second straight win over New York.
Devers has missed the last two games as he's dealing with back pain, but Downs has done his best to make sure the Sox don't skip a beat.
Like Sportscasting on Facebook. Follow us on Twitter @sportscasting19 and subscribe to our YouTube channel.