Jets at Patriots: 3 Things to Watch For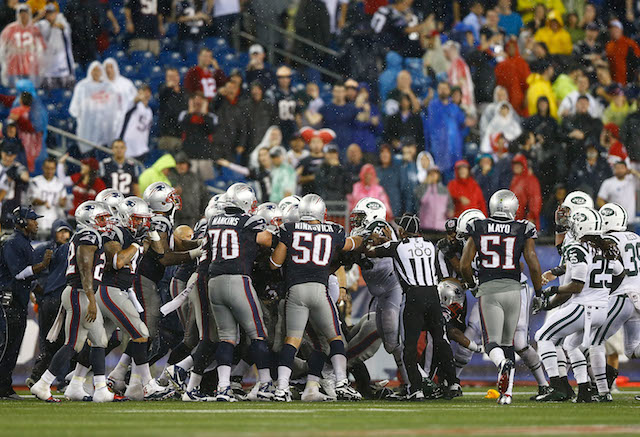 The New York Jets and New England Patriots have been in the same division dating back to their inaugural seasons in 1960 as members of the American Football League. Since then, the two teams have played each other at least twice a year, making this one of the fiercest rivalries in professional football. Their rivalry has intensified in the last 10 to 15 years, with the Patriots developing into one of the best dynasties in NFL history and current Jets head coach Rex Ryan guaranteeing wins and telling anyone who will listen about the Jets' distaste for the Patriots. In 2014, the two teams seem to be heading in opposite directions.
The Jets are coming into Thursday night after losing five straight games, dropping their overall record to 1-5. The Patriots got off to a slow start but have looked like the team everyone has come to expect them to be in their last two games; they have an overall record of 4-2. Anytime these two teams meet, there is sure to be excitement and drama. Here's a look at three things to watch for when the Jets travel to New England to play the Patriots on Thursday night.
All statistics are courtesy of Pro Football Reference.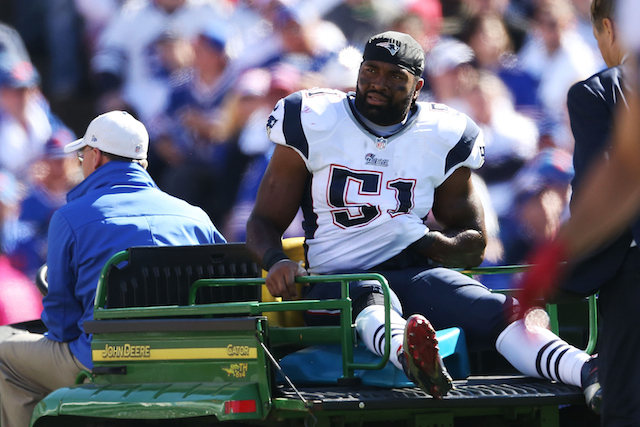 How will the Patriots replace Stevan Ridley and Jerod Mayo?
The Patriots lost both Ridley and Mayo to season-ending knee injuries in their Week 6 win against the Buffalo Bills. Shane Vereen is the most likely candidate to replace Ridley in the Patriots lineup, but he has never been anything more than a third-down or change-of-pace type of back. It is more likely that the Pats use a committee of running backs like Vereen, Brandon Bolden, and James White to fill Ridley's role in the offense. Like Ridley, it appears that it will be a combination of players filling in for Mayo at inside linebacker. Rookie Deontae Skinner and second-year linebacker Jamie Collins will likely get the first crack at filling Mayo's role in the defense — that is, at least until Don't'a Hightower is healthy enough to play.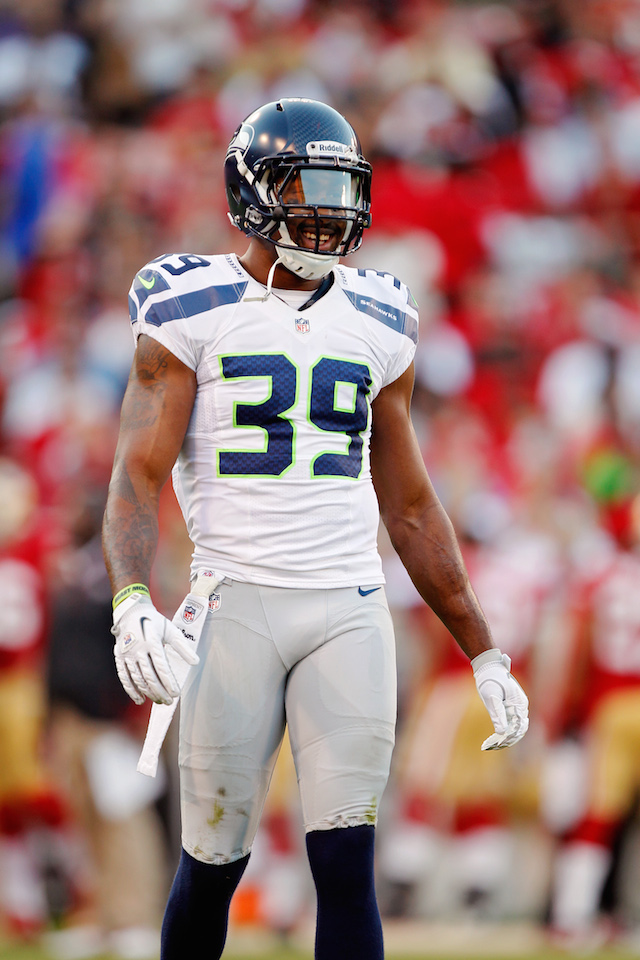 What kind of impact will Brandon Browner have? 
Browner is expecting to play his first game as a member of the Patriots on Thursday night after serving a four-game substance abuse suspension and ankle injury. If Browner is fully healthy and plays like he did when he was with the Seattle Seahawks, the Patriots will have one of the best cornerback combinations in the NFL. Browner has rare size for a cornerback at 6-foot-4 and 221 pounds, and can help the Patriots match up against the bigger wide receivers around the league. He may not be critical to the Patriots' success this week, but he can be a definite difference-maker down the stretch.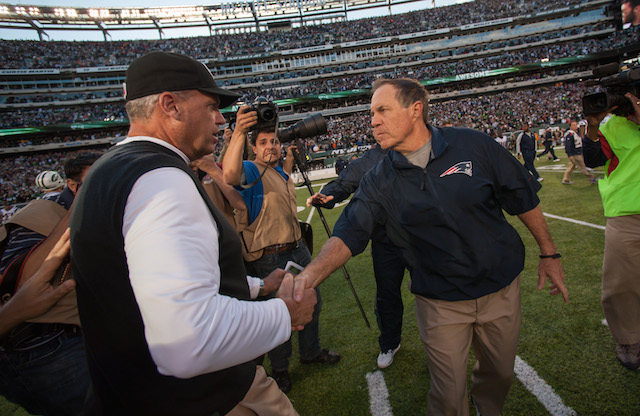 Will the rivalry factor keep this game respectable?
The Vegas point spread for this game has the Patriots as 10-point favorites. While that may seem like it's not enough, there is no denying that Rex Ryan is notorious for having his Jets teams ready for Patriots week. More than likely, the deciding factor in whether this game is a typical Thursday Night Football blowout will be the Jets' offense. Both teams have played well defensively all season, but offensively, they have been quite different. Tom Brady has played extremely well, whereas Geno Smith has struggled mightily as of late. If Smith can play well enough to open things up for the Jets' running game, this could be another exciting chapter in the Jets-Patriots rivalry.