Jets Rookie Denzel Mims Stirs First NFL Controversy With Ugly Comments About Philadelphia
Before playing his first practice down, Denzel Mims has already created his first NFL controversy.
The New York Jets drafted Mims, a standout receiver from Baylor, to be the consistent deep threat they've needed for years. Mims arrived highly-touted and is a dark horse option for Offensive Rookie of the Year.
For now, Mims may want to keep his focus on football and making the New York Jets proud. At the same time, Mims should away from social media after his controversial comments about the city of Philadelphia.
Denzel Mims had a terrific career at Baylor
Denzel Mims is one of the greatest receivers in Baylor's long football history. Mims left Waco, Texas, ranked in the top-10 in most of Baylor's receiving records.
Mims' 28 touchdowns are third all-time and his 2,925 receiving yards are sixth. He also ranks fifth with 186 catches in four seasons.
Mims had a brilliant senior season last year. He totaled 66 catches for 1,020 yards and a career-high 12 touchdowns in 13 games. Baylor went 11-3 and finished 13th in the final AP poll.
The Jets used a second-round pick on Mims in April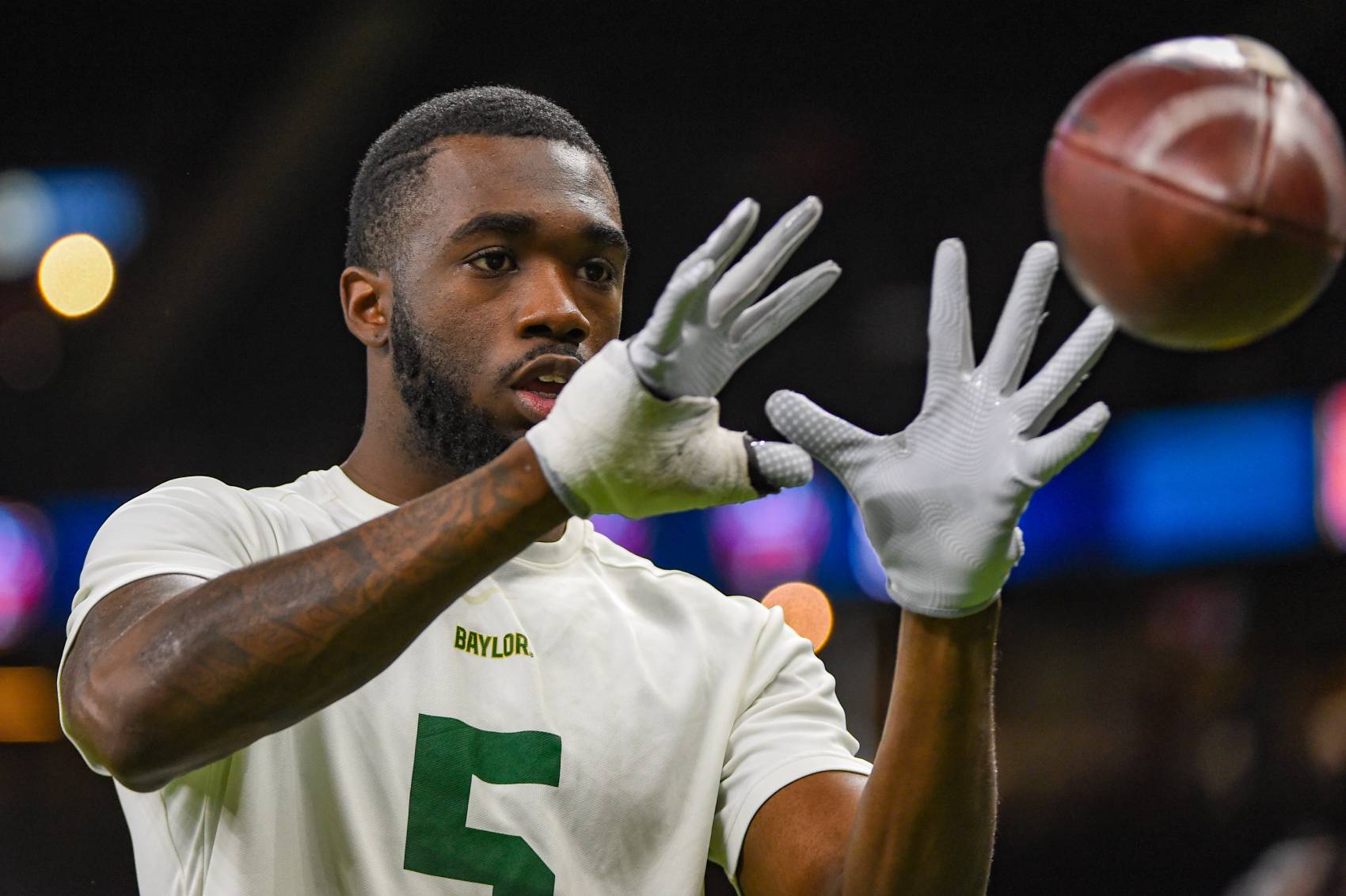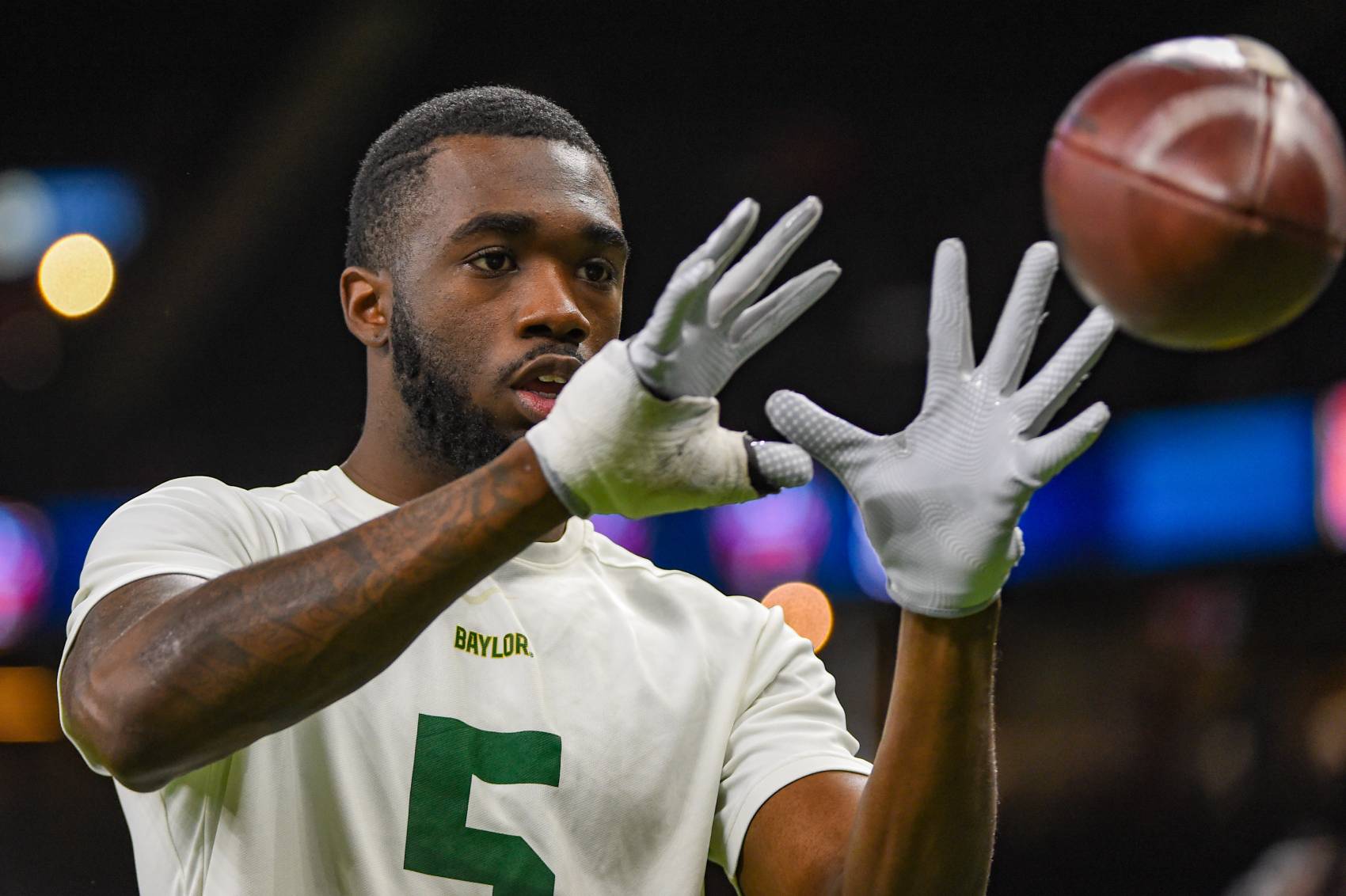 Several NFL draft experts and outlets projected Denzel Mims could go late in the first round of April's NFL draft. There was rightfully much excitement about a prolific receiver who entered the league with a 6-foot-3, 207-pound frame.
In his pre-draft analysis, NFL Media's Lance Zierlein compared Mims to New Orleans Saints receiver Tre'Quan Smith.
Zierlein listed Mims' speed — he ran a 4.38 40-yard dash at the NFL Combine — and his size as key positives.
He's a touchdown threat anytime he's near the red zone, with the focus and body control to finesse and finish catches above the rim. He struggles to release and separate from physical press corners, and he doesn't consistently compete and outwork opponents for positioning on contested catches. 
When Mims fell to the draft's second round, the New York Jets pounced and used the 59th overall selection on the Baylor star.
Denzel Mims made ugly comments about the city of Philadelphia
Before the coronavirus pandemic canceled most pre-draft visits, Denzel Mims flied to Philadelphia and met with the Eagles.
What was the sum total of Mims' trip to Philadelphia? In a recent Instagram video, Mims referred to the city as "dirty" and "trash."
Neither Mims nor the New York Jets have issued a public statement on Mims' comments as of July 6, 2020.
Regarding controversial comments in the last few months, Mims' remarks don't rank too high. But it would be best for him to issue an apology and learn from the experience.
If Mims privately didn't like what Philadelphia had to offer as a city, that's one thing. Expressing those feelings in a public forum, though, wasn't a smart move.
All eyes are on NFL players. Any comment, even an innocent or sarcastic one, will be interpreted differently by different people.
For Eagles fans waiting to take revenge on Mims, the Jets and Eagles don't play a regular-season game against one another until 2023. Of course, the two could meet in a Super Bowl before then.