Jim Mecir Battled a Permanent Disability and Became an MLB Pitcher
Some athletes have to overcome adversity to make it in their professional sport. Jim Mecir is someone who knows a thing or two about dealing with adversity. Mecir pitched in the MLB for almost 11 seasons and played for five teams during his career.
All throughout his life, Mecir had to deal with a permanent disability. But he did not let that stop him from pursuing his dream of becoming an MLB pitcher.
Jim Mecir loved to play sports as a kid
Mecir is a native of Queens, New York. One thing that Mecir enjoyed doing was playing sports. Throughout his time in high school, Mecir was one of the top athletes in multiple sports. He played basketball, ran track, and starred on the baseball team. Professional scouts followed Mecir during his time in high school and noticed that he had a lot of potential as a pitcher. After high school, Mecir played college baseball at Eckerd College, a Division II school in Florida that was not known for baseball.
By the time Mecir was a junior, scouts had started to see him as a potential big-league prospect. In 1991 a preseason scouting report was done and said that Mecir was a definite prospect. After his time at Eckerd, the Seattle Mariners selected Mecir in the third round of the 1991 amateur draft. Mecir began his professional career as a starting pitcher in the minor leagues. He struggled during his first few years as a starter and switched to a relief pitcher where he had more success.
In 1995 he made his MLB debut with the Mariners late in the season. He came in relief during a game against the New York Yankees on September 4, where he pitched 3.2 innings allowing only one unearned run. Mecir only made two appearances that season, but he could finally say that he had the opportunity to pitch in an MLB game. During the offseason, he was traded to the Yankees, where he split time between the MLB and the minor leagues.
Jim Mecir becoming an effective relief pitcher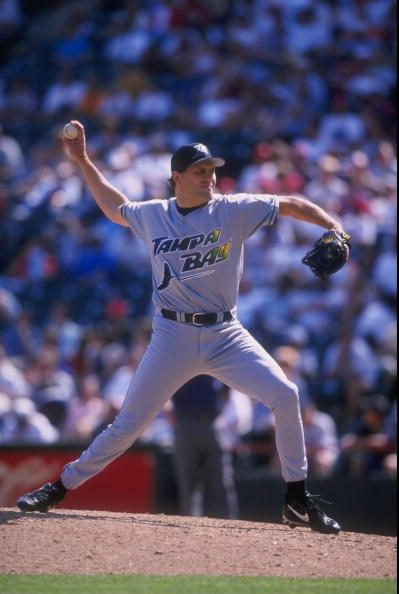 After two seasons with the Yankees, Mecir was sent to the Boston Red Sox. Not too long after was he selected by the newly formed Tampa Bay Devil Rays in the 1998 expansion draft. Mecir had an impressive season during his first year with the Devil Rays. He finished with a 7-2 record with a 3.11 ERA coming out of the bullpen during the 1998 season. The next season he suffered an injury when he fractured his right elbow that ended his season way too early.
Mecir spent the 2000 season playing for the Devils Rays and the Oakland Athletics. Throughout his career, he spent the most time playing with the Athletics. He spent four and a half seasons in Oakland and was a regular coming out of the bullpen. Mecir spent his final season with the Florida Marlins in 2005, announcing his retirement at the end of the season.
Jim Mecir dealt with a club foot his entire baseball career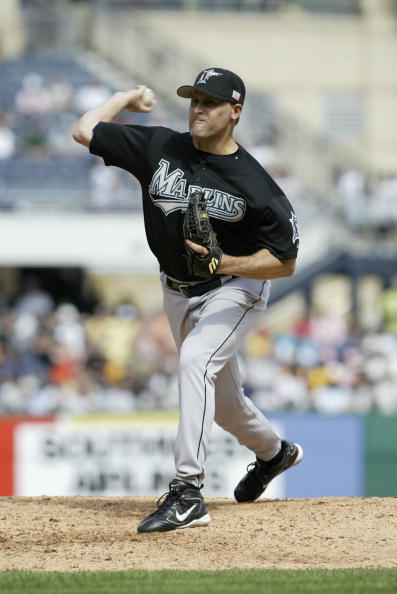 Mecir was born with a club foot. When he was an infant, an attempt was made to straighten his right foot, and then surgery was done in which he temporarily had a bar inserted between his feet. At the age of eight, another operation was done, which resulted in his right leg being an inch shorter than his left. Growing up, Mecir walked with a limp, but that did not stop him from excelling in sports.
That limp continued throughout his professional career, and he still was able to become an MLB pitcher and play for multiple teams. After his career, Mecir became a motivational speaker and used his baseball experiences to teach communication and teamwork skills to different businesses. He also provided private pitching instruction to the youth. In 2016 he was inducted into the New York State Baseball Hall of Fame. Mecir had a disability that he had no control over, but he did not let it stop him from pursuing a dream that many people have, and that's to become a professional athlete.