Jimmie Johnson Appearing at Frozen ROC Proves He Races 'Anything with an Engine'
The iconic video game, "Jimmie Johnson's Anything with an Engine," appeared on store shelves in 2011.
In it, the NASCAR Cup Series seven-time champion races with various custom vehicles, like lawnmowers.
According to legend, Johnson will race just about anything with an engine attached.
The video game's premise is not far from the mark.
Former NASCAR Cup Series driver Jimmie Johnson to drive on snow and ice at ROC
Throughout his future hall-of-fame career, Johnson has raced stock cars, trucks, and IndyCars.
While he has raced on snow and ice before, likely on snowmobiles, Johnson is returning to the Race of Champions' (ROC) Nations Cup, this time in sub-freezing conditions.
Johnson will team with Travis Pastrana to form Team USA at the international event scheduled for Feb. 4-6 near Pite Havsbad, Sweden. Pastrana is the defending American Rally Association series champion.
"I'm really looking forward to returning to ROC and competing with Travis," Johnson said, reported by thespun.com. "He's a tremendous talent, and we have such fun competing together. Hopefully, we can go have some fun and success on the snow and ice."
The track will be located on the frozen Baltic Sea, approximately 60 miles from the Arctic Circle.
Johnson and NASCAR premier Cup driver Jeff Gordon captured the event in 2002.
ROC president on Johnson: 'He'll adjust very quickly'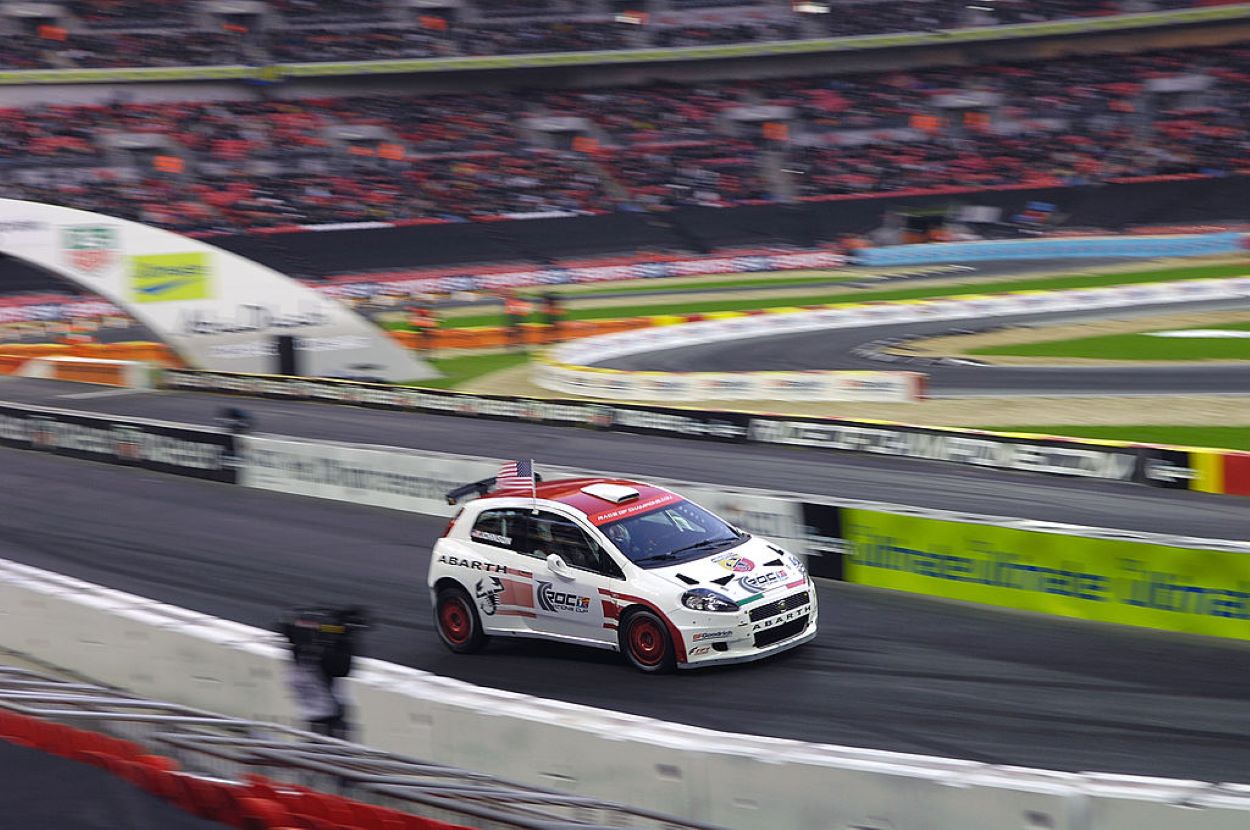 The annual affair attracts various drivers from a variety of series, including NASCAR, Formula 1, and IndyCar. The host track switches each year.
The "Champion of Champions" proves his skillset via head-to-head races in identical machines.
It's all about driving skills and, this year, mastering the elements.
"The short days, the brutal cold, and the changing conditions will make Sweden really well suited for all-round talents like Jimmie (Johnson)," ROC President Fredrik Johnsson said. "He does not have much experience with four-wheel drive, but he is very skilled off-road, and at high speeds, so I'm sure he'll adjust very quickly just like he did in 2002."
ROC fans blowing up social media with anticipation
With Johnson joining the 2022 ROC lineup, racing fans have been feeding social media speculation on what it will be like to see him potentially face Formula 1 standouts Valtteri Bottas and Mika Hakkinen.
"Definitely an International Race of Champions dream team! Very balanced team for sure," one fan wrote on Twitter.
Another tweeted about the memorable event 13 years ago and anticipated a similar drama next February.
"In 2008, Carl Edwards represented the U.S. in the Race of Champions and beat 7x WC Michael Schumacher in one of the races. This year, Jimmie Johnson will be in Edwards's role and could face off against Valtteri Bottas and 2x WC Mika Hakkinen in this year's ROC."