Jimmie Johnson Describes Extreme Heat NASCAR Drivers Face: 'Every Muscle in My Body Locked Up'
NASCAR has been in the news a lot recently, but not for the races. Most people don't consider drivers to be athletes. But races take a severe toll on their bodies. Aside from the pressure to perform, the temperature inside the car adds another obstacle. If drivers don't prepare for the extreme heat, then the consequences can be dangerous. Jimmie Johnson can attest to this.
NASCAR drivers are in better shape than you think
RELATED: Dale Earnhardt's Gruesome Death and How It Changed NASCAR Forever
Participating in a NASCAR race comes with challenges specific to the sport. While other major sports allow players to go to the bench and pace themselves, NASCAR drivers have no such reprieve. If they don't stay in good shape, reports Accuweather, then the consequences will be painful. 
Much of the difficulty comes from extreme temperatures within the car interiors. It's usually 30 to 40 degrees hotter inside the car than it is outside. A sunny summer day turns vehicles into a 100-degree cauldron. To make things worse, race cars don't have air conditioning units because the additional weight would make the cars unsafe. Now, we know what you're thinking: Why can't they just design the cars differently to add AC?
NASCAR drivers do wear specially-made cooled suits and helmets to help avoid heatstroke, but the races are still an intense grind. NASCAR driver David Ragan once said that he regularly loses five to seven pounds during every race. The temperature also plays a role in how cars operate in a race.
The hotter the temperature of the track, the more difficult it will be for the tires to grip the course. This makes races that start in the day and end after sunset especially hard because the drivers and their engineering team have to anticipate how the car's handling will change while still driving the car at incredibly fast speeds.
Racing is a test of mental and physical strength
RELATED: You Won't Believe Where Kurt Busch's Trained Assassin Ex-Girlfriend Is Today
Races are a test of endurance, details Sports MD, so each driver has to take precautions in order to get ready for each event. Proper hydration is a must, not just on the day of the race, but also on the days leading up to the event. Drivers also tend to avoid alcohol and eat carb-heavy meals the night before and the morning of the race. They eat less heavy foods for lunch so they don't feel bloated or nauseous during the race. 
Mental preparation is also important. It takes a lot of energy and focus to survive on the track. The pressure of every event feels overwhelming for those not prepared for it. Jimmie Johnson is one of the great drivers of his era. Even he once underestimated the toll racing could take on his body. 
Jimmie Johnson reveals the dangers of poor preparation and extreme heat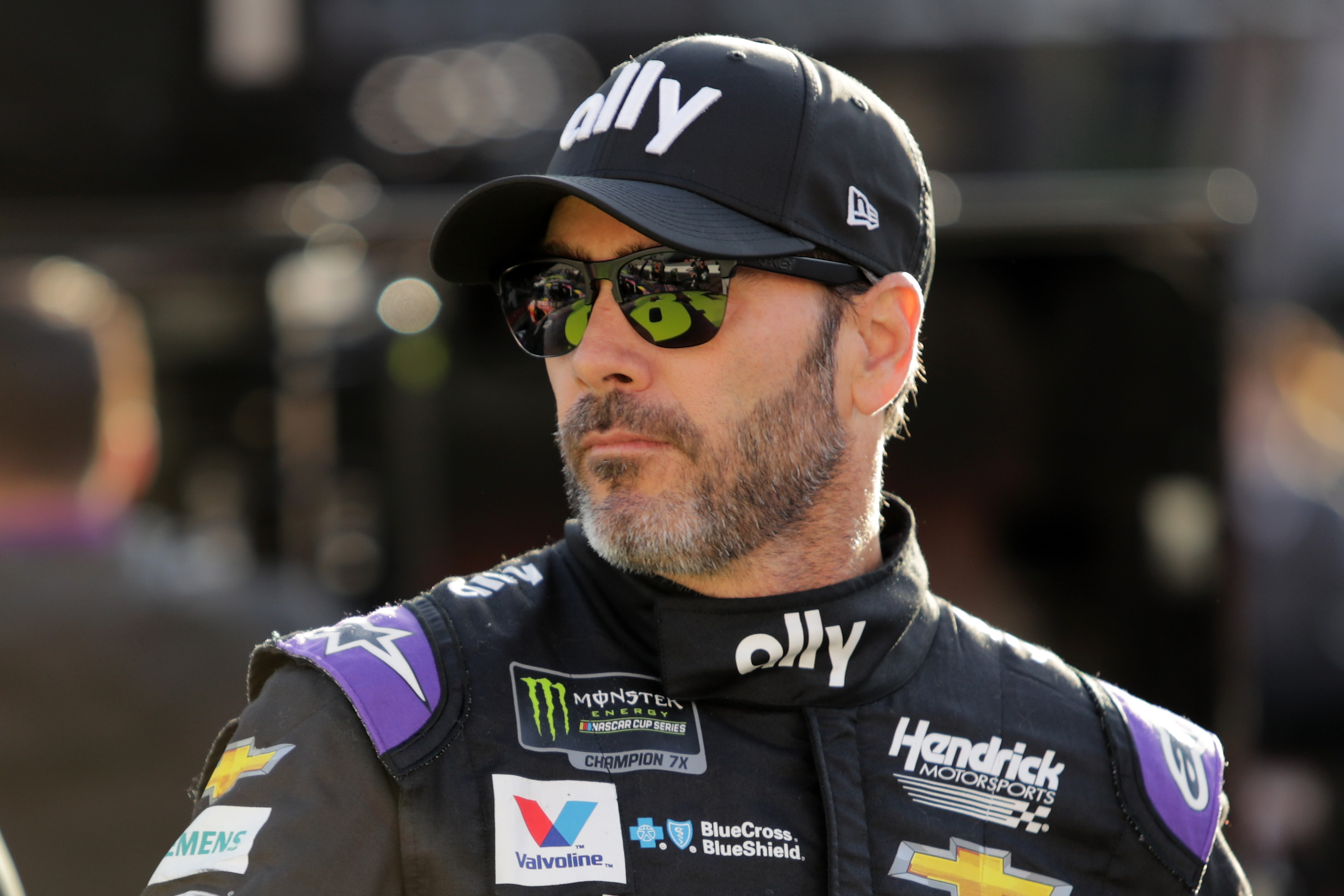 Johnson faced trouble trying to pull double duty on a weekend in July 2007. In addition to racing in the Sprint Cup, he also participated in the Grand-Am race at Daytona.
"I got behind on hydration and didn't keep up while I was in the car," Johnson explained to Motorsport.com. "I had an electrical problem that took out the drink system in the car. I had to pit maybe 10 minutes before it was time because I couldn't push the brake pedal hard enough to get it stopped. I missed the chicane on the backstretch. I came to pit road. I got out of the car. Of course, tried to get cooled down and have some fluids.
"But about an hour later I started cramping and I actually went into a full-body cramp and was stranded inside my motorhome lying on the floor. I wish I had a picture of what I looked like. I mean I'm telling you every muscle in my body locked up. I could barely get to my phone, which was on the table. I knocked it off and then I don't know if you have ever had a cramp, but try dialing a phone with everything like it is."
Johnson tried to call his Hendrick Motorsports teammate Jeff Gordon parked next door. Gordon eventually came to his aid. Johnson needed three IV bags before he felt OK, but he learned to never make that mistake again. Beating the heat takes a lot of work, but it is very necessary.