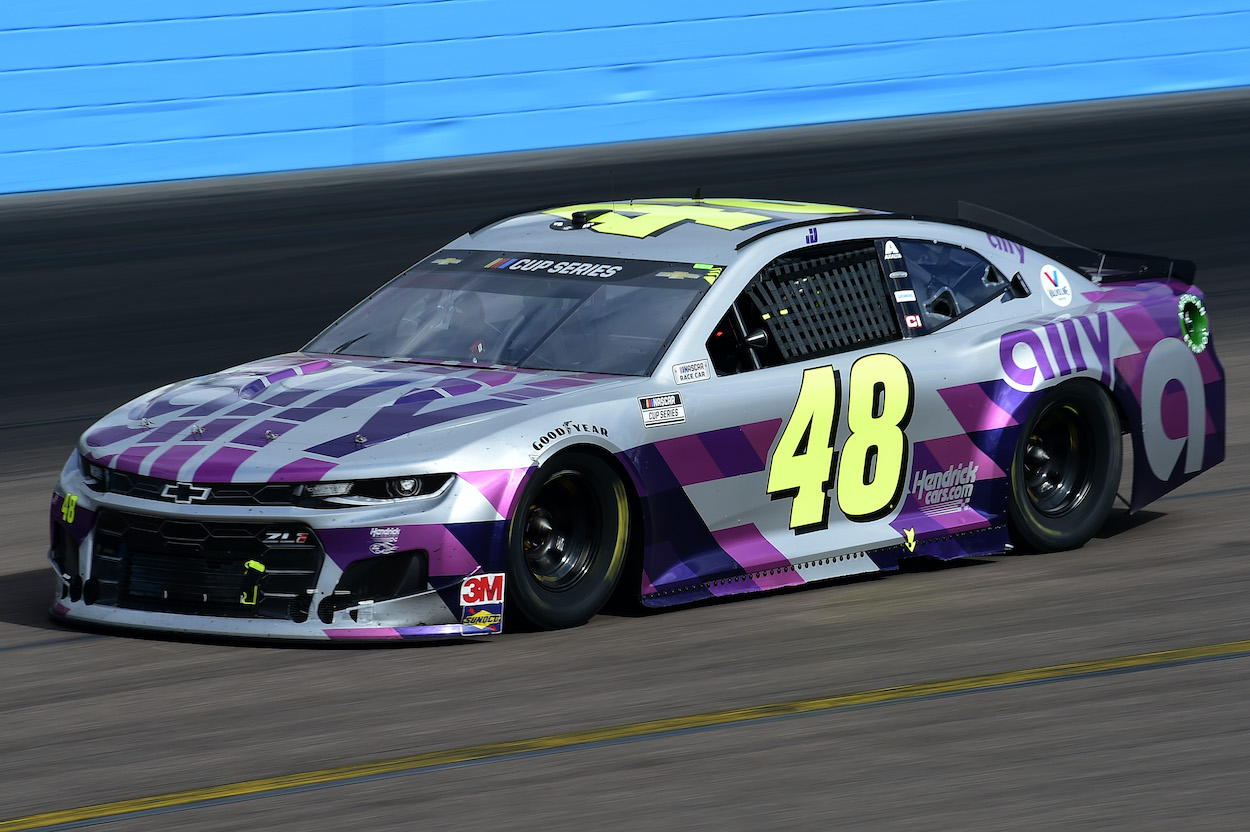 Jimmie Johnson Shockingly Reveals Drivers' Earning Potential Has Dramatically Dropped by 50 Percent in Last Five Years and Some Drivers Can't Afford Insurance; Recommends NASCAR Make a Major Change in Future
Jimmie Johnson shockingly admits in interview how NASCAR dollars have dwindled to a point where some drivers are losing 50 percent of earning potential, while others can't even afford insurance.
Some may not consider Jimmie Johnson the GOAT in NASCAR, but he's certainly in the conversation. That's what happens when you dominate the sport for years and finish your career tied with NASCAR legends Richard Petty and Dale Earnhardt Sr. for the most-ever championships at seven. 
This week, Johnson appeared on an episode of In Depth With Graham Bensinger and reflected back on his successful career. During that conversation, the 46-year-old driver discussed the finances of the sport and shockingly revealed how earning potential has dramatically declined to the point where some drivers can't afford insurance.  
Jimmie Johnson races to history-making career
Jimmie Johnson made his NASCAR Cup Series debut in 2001 with Hendrick Motorsports, running three races that season. His best finish was 25th at Homestead, and the young driver provided no indication of what was to come. 
However, the following year, Johnson served notice to the rest of the competition in a big way, earning 21 top-10 finishes and recording an impressive three wins. He finished fifth in the season standings. 
For the next couple of years, he continued to rack up wins and finish high in the final standings, including a pair of runner-ups in 2003 and 2004. In 2006, he had his breakthrough, winning five times, including his first Daytona 500, and captured his first championship title. It was the first of five in a row and the start of one of, if not the most dominant stretch of success from a driver in the sport's history. 
After Johnson's historic streak ended in 2011, he recaptured his championship-winning form in 2013 and 2016. In 2017, he won three races, including the last one of his career at Dover. He raced for three more seasons before retiring after the 2020 campaign.  
Jimmie Johnson details dramatic decline in earning potential with NASCAR and reveals how some drivers can't afford insurance
During an appearance on In Depth With Graham Bensinger, Jimmie Johnson talked about his career and ventured into the subject of NASCAR's changes in recent years. He candidly admitted that a lot of those changes are a response to the changing bottom line.  
"The playoffs have changed a couple of times," Johnson said. "Rules continue to change, and a lot of that is to help the bottom line. And ultimately, the bottom line has moved so much because the way fans consume our sport has changed a lot in the last 15 years or more. I would say that through earnings and potential for a team, it's been down probably 50 percent."
"50?" a surprised Bensinger questioned.
"Yeah," the driver replied. "I would say that from a driver contract standpoint, from 2015 to where it is now is probably half."
"Even for the top drivers?" the host asked.
"For the top drivers, yeah," Johnson confirmed. "And what starts that whole process is the tune-in numbers. Tune-in numbers drive the sponsorship numbers. That obviously drives the purse. And then certainly the sponsorship on a given car that a driver shares in."
When asked, Johnson said it's considerably worse for the lower-tier drivers. 
"The guys on the bottom side, I've heard rumors where these drivers can't afford permanent or temporary insurance, which is kind of standard issue in a sport with so much risk," he said. "And you hear drivers, 'I can't afford it. I'm not going to do it.'"
Makes recommendation for NASCAR to make major change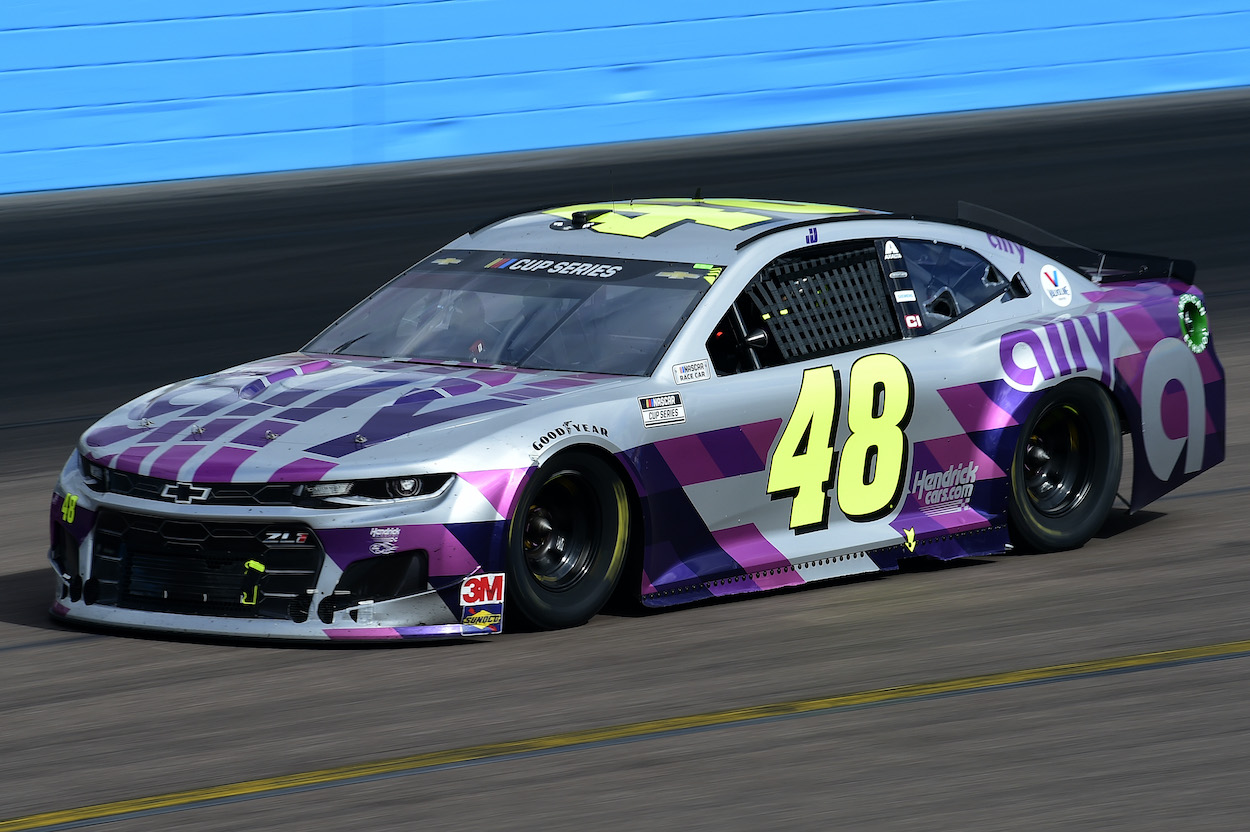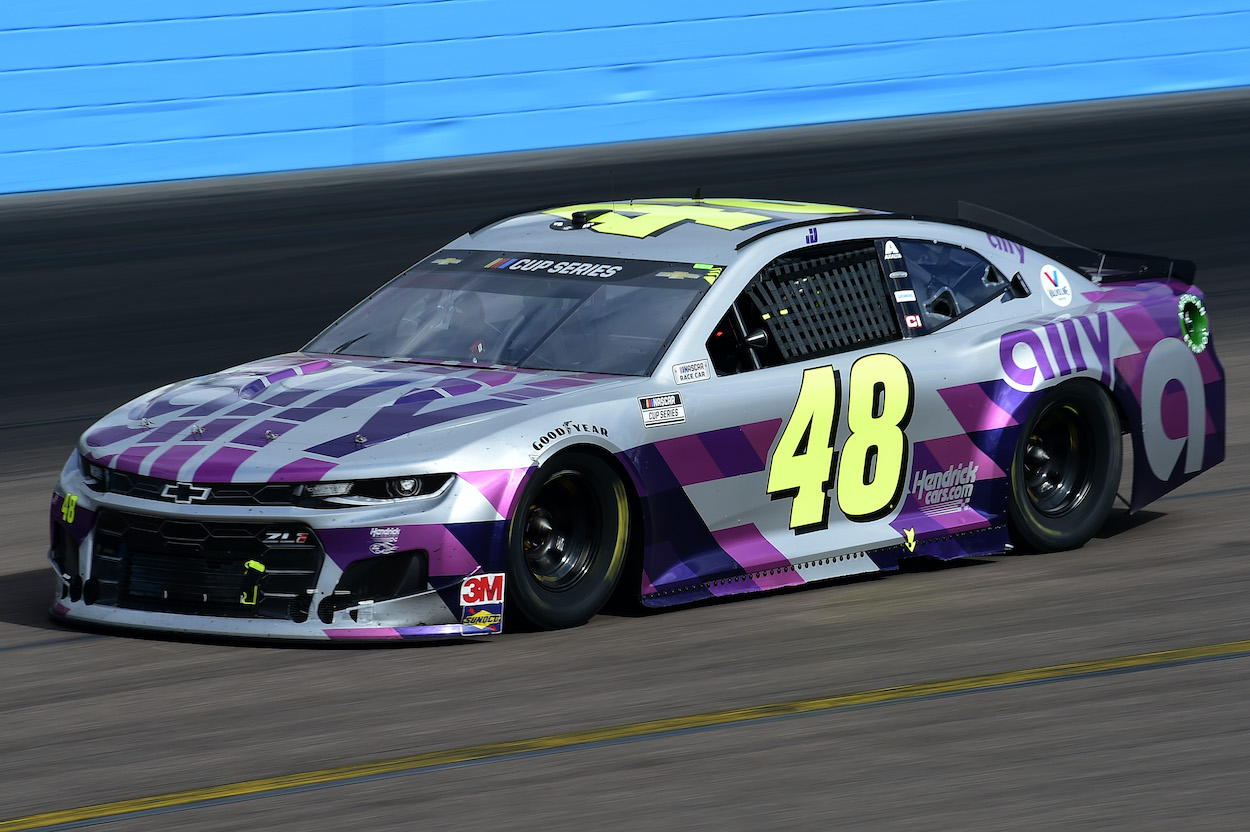 Johnson said the dramatic reduction in money is the result of a downturn for the sport, which he believes is now "ticking up." Interestingly, when Bensinger asked the two-time Daytona 500 winner if he could make a change in the sport, he offered a major adjustment that included a different type of reduction.  
"I've always firmly felt that there's just too much racing in NASCAR," Johnson said. "That's my opinion, and I've had that conversation with executives at NASCAR and reducing the schedule down to 25, 28 races I think would be the ideal way to go about it."
Johnson's recommendation is an interesting one. However, with NASCAR's drop in revenue, it would be counterintuitive to reduce the number of races that could potentially help that bottom line. Whatever happens, at a minimum, officials should figure out a way to provide for its competitors who literally risk their lives every time they strap in behind the wheel so they can afford insurance.
Like Sportscasting on Facebook. Follow us on Twitter @sportscasting19.