Jimmy Butler Did 1 Hilarious Lap With Formula 1 Driver Lando Norris and It Wasn't Pretty: 'I Need to Throw Up'
Some of the biggest sports fans in the world are athletes themselves. That's because nobody understands the pressures of high-stakes competition even if the sport in question is a different one. Some famous athletes even give a second sport a chance, like Michael Jordan famously leaving the NBA to play minor league baseball.
A couple of years ago, Miami Heat star Jimmy Butler got a taste of what life was like as a racecar driver, during a ride-along with Formula 1's Lando Norris.
Jimmy Butler's NBA career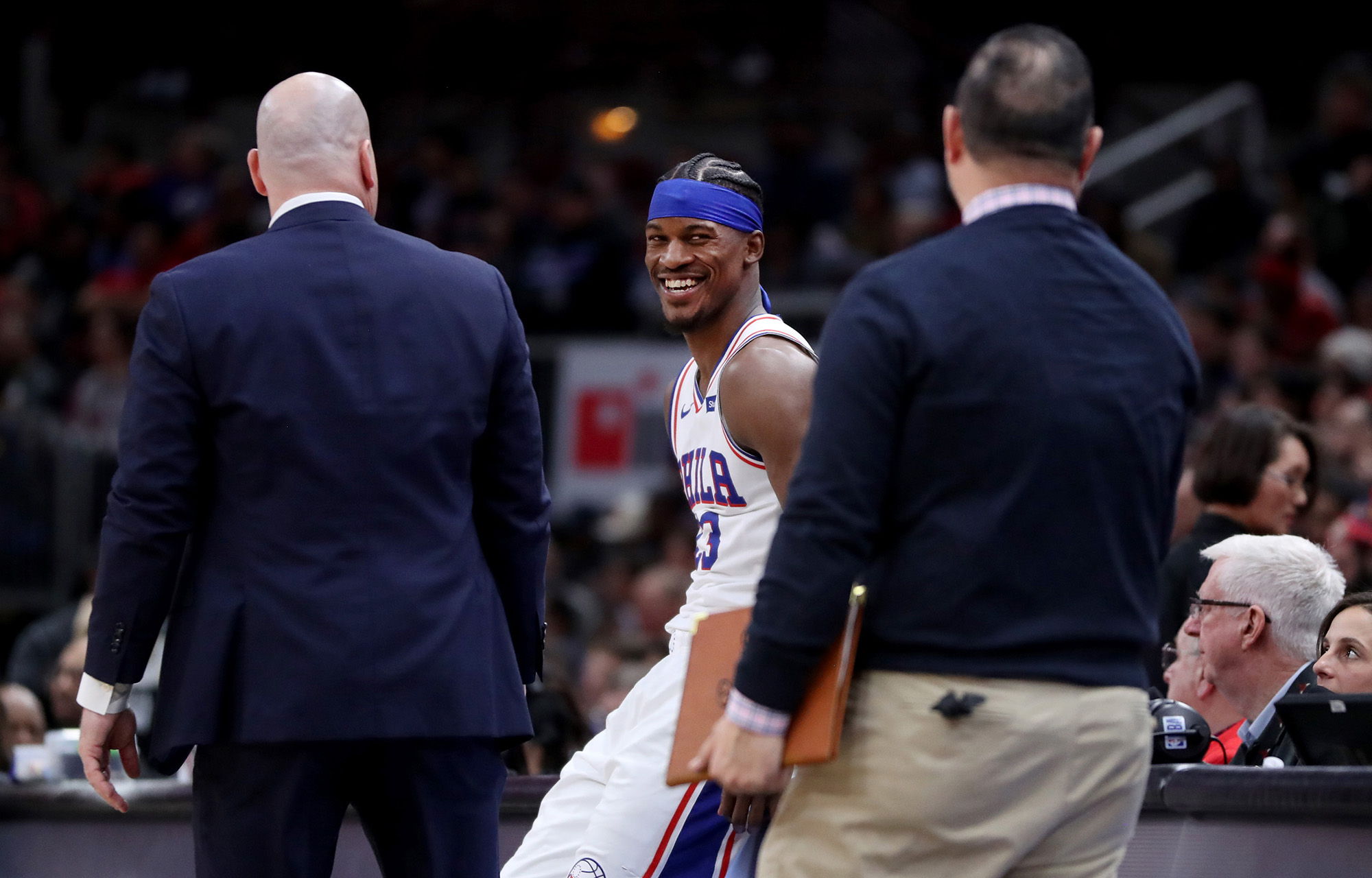 The Chicago Bulls drafted Butler with the 30th pick of the 2011 NBA draft. Butler spent six seasons in Chicago, posting averages of 15.6 points, 4.8 rebounds, and 3.1 assists per game, per Basketball-Reference. By the end of his stint with the Bulls, Butler had established himself as one of the league's best wings at both ends of the floor.
In June 2017, the Bulls included Butler in a trade package with the Timberwolves. He spent just over a season in Minnesota before being traded to the 76ers. After just a single season in Philadelphia, Butler opted to join the Heat. There he proved himself a veteran leader, carrying the Heat to the NBA Finals last year in the Orlando bubble.
In his career, Butler has received three All-NBA Third Team selections and four NBA All-Defensive Second Team selections. In over nine seasons, the five-time All-Star has averages of 17.3 points, 5.2 rebounds, and 4.0 assists per Basketball-Reference. Just as importantly, Butler has earned a reputation as one of the most competitive and fearless players in the NBA.
Lando Norris's Formula 1 career
At just 21 years old, Lando Norris already has put together an impressive career. He exhibited a love of cars from an early age and achieved many milestones during his youth racing career. In 2017, Norris earned a spot as a junior driver with renowned racing team McLaren.
Later that year, he took over as McLaren's test and reserve driver. Then, in 2019, Norris was selected to drive for McLaren at the 2019 Formula 1 World Championship. He ended up finishing that season with 49 total points, earning the No. 11 Championship Position, according to Lights Out. His best finish was sixth place, which he achieved in races in Bahrain and Austria.
Norris improved to 9th in Championship Position during the shortened 2020 Formula 1 season, again per Lights Out. He also captured his first Formula 1 podium finish and significantly grew his fan base thanks to his increased online presence during the coronavirus pandemic.
Butler and Norris sync up for a single lap
Butler's ride with Norris happened in July 2019, just around the time Butler finalized his sign-and-trade move from Philadelphia to Miami. Norris, meanwhile, was in the midst of his first season as a Formula 1 driver. Despite Butler being the older man by more than 10 years, Norris was clearly in control during the single hot lap they spent together, as the Facebook video shows.
In fact, Butler seemed downright rattled by the encounter. "Yo, please don't go that fast. You don't got to go that fast," Butler pleaded at one point, holding his hands together as if in prayer. By their fourth turn, Butler lost his cool entirely. Or as he put it: "My stomach is going to fall out my ass."
After watching the clip, Butler's fans probably won't be surprised to learn he also has a longstanding fear of water and boating. Norris, meanwhile, remained relaxed and easy-going throughout the encounter. He laughed off Butler's reactions and did his best to put the NBA star at ease.