Jimmy Butler Finally Signed a Big-Time Endorsement Deal Nearly a Year After Leaving Nike
Footwear deals are commonplace in the sports industry, but who gets them and who they partner with is always big news. Jimmy Butler previously worked with Nike's Jordan Brand, which obviously associates with Michael Jordan. However, the deal ended early this year, roughly 10 months before intended. Now, Butler has signed with Chinese Company Li-Ning.
Jimmy Butler's previous deal with Nike
Prior to signing with Li-Ning, Jimmy Butler's Nike deal was under the Jordan Brand. According to Bleacher Report, Butler worked with Adidas prior to Nike. He took a 75% pay cut to move to Nike. Despite the pay cut, GQ reports that Butler would still make around $16 million a year with Nike. He donned various Jordan Brand shoes and even visited the White House wearing a pair of Air Jordan 11 "Ultimate Gift of Flight."
There are a number of factors that led to Jimmy Butler leaving Nike. Sneaker News reports that he left because Nike was not making much of an investment in him.
Nike did not give him a signature shoe or any PEs like Chris Paul. Instead, he received on-court models with no stake in the shoe conversation. Butler was also not pleased with Jordan Brand's emphasis on re-establishing the youth movement.
Butler sued when he left Nike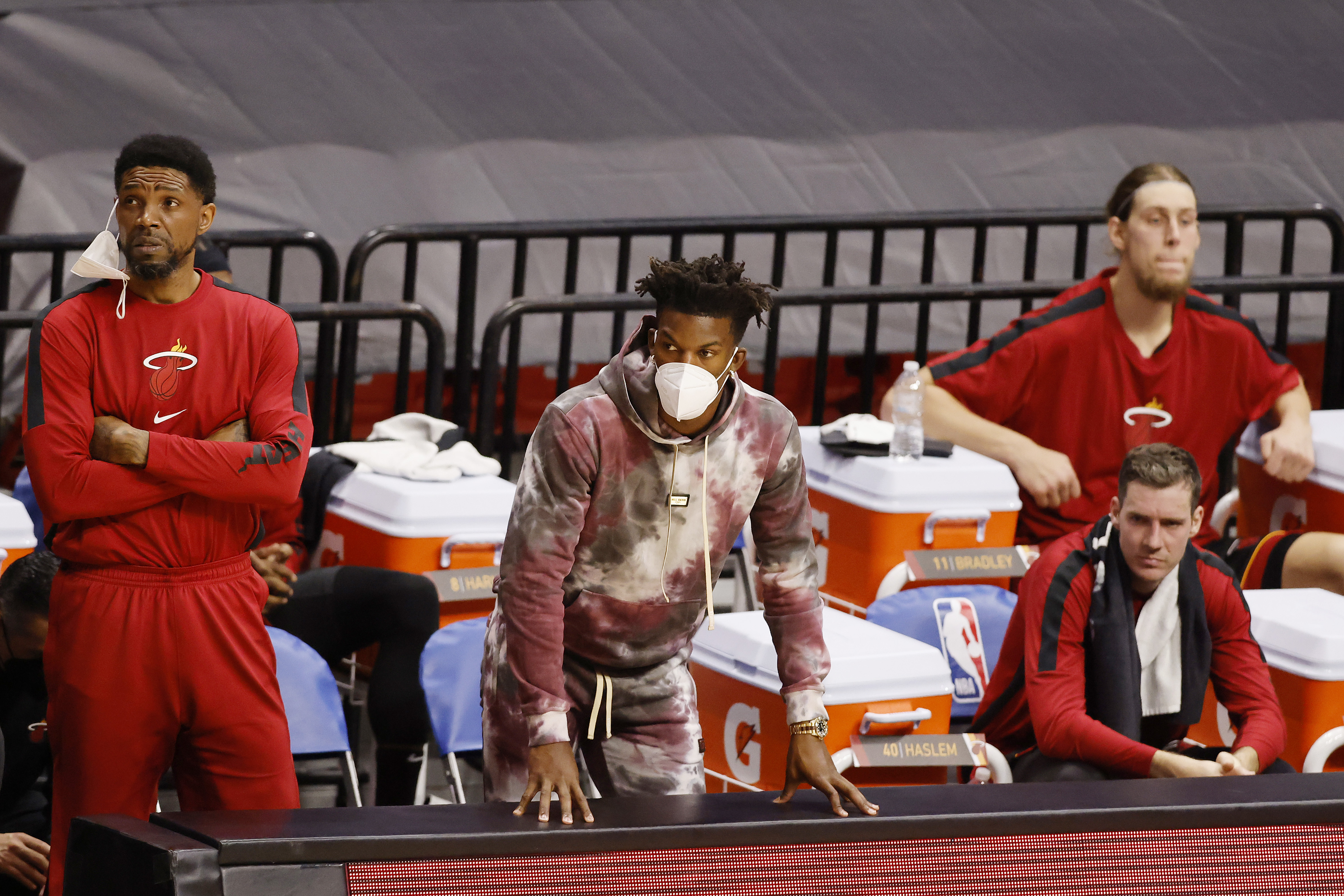 When Jimmy Butler left Nike, The Blast reports Independent Sports and Entertainment sued him. They were helping Butler with marketing and public relations. The sports managers were entitled to "15% of the Gross Compensation, paid to, earned by, or credited to the Athlete in connection with each such Activity," and they intend to get it.
While they were working for Butler, he signed a deal with Nike, and they claim he owes them $842,250. They are also asking him to provide information on all money he made while they worked for him.
About Chinese company Li-Ning
Li-Ning is a Chinese leader in athletic apparel and footwear. The company was created by the former champion gymnast, Li Ning, who boasts 106 gold medals at the Olympics. He originally started the company to provide a national uniform for Chinese athletes to wear at the Olympics.
Li-Ning sells high-quality sportswear and apparel. One of their major brands is Way of Wade, which is a shoe brand. They also work in the fashion industry. The fashion division is known for its contrast of Western Sportswear against traditional details. The clothes maintain authentic Chinese sensibility while still providing disruptive designs. 
The athletic apparel company is widely known in China but also has a reach around the world. Their clothes are well regarded. They have sponsorships with American basketball players, like Dwayne Wade, CJ McCollum, Evan Turner, and Michael Carter-Williams. They also sponsor the Chinese Basketball Association.
Jimmy Butler's deal with Li-Ning
Not much is known about Butler's deal with Li-Ning right now, but a few details have come out. Sports Pro Media reports that Butler is set to make $3 million a year and has signed a multi-year deal that will make him the current face of Li-Ning.
Sole Collector also states that Butler is supposed to get his own signature shoe down the line. They also report that Butler will wear the Li-Ning Yushuai 14 BOOM model in the upcoming NBA season.
The deal with Li-Ning cements the idea that Jimmy Butler is trying to follow in Dwayne Wade's footsteps. Hopefully, he will see the success that Wade saw in his career.