Jimmy Butler Just Put the Entire NBA on Notice After Sending Out a Strong Message Following Miami's Loss in the Finals
Throughout the 2019-20 NBA playoffs, Jimmy Butler went from being an NBA star to an NBA legend. His play for the Miami Heat not only led to them making the NBA Finals, but he also gave them a great chance at winning the championship as they took the heavily-favored LA Lakers to six games. After Game 6, Butler was obviously disappointed to lose, but he also sent a strong message to the entire league.
Jimmy Butler became an NBA legend in the NBA Finals
Throughout his entire NBA career, Jimmy Butler has been a star. He is a five-time All-Star, has earned All-NBA honors three times, and has earned All-Defensive team honors four times.
However, Butler could never find the right fit on his first few teams, as he spent time with the Chicago Bulls, Minnesota Timberwolves, and Philadelphia 76ers. Those teams were all better with Butler, but he didn't click with them like he did with the Heat this season.
Butler and the Heat ultimately went on a remarkable playoff run. After sweeping the Indiana Pacers in the First Round, Miami upset the No. 1-seeded Milwaukee Bucks in the Eastern Conference Semifinals before defeating the Boston Celtics in the Eastern Conference Finals.
Heading into the NBA Finals against the LA Lakers, though, the Heat knew that they had a tough task. LeBron James, Anthony Davis, and the Lakers were the heavy favorites. Then, when their stars Bam Adebayo and Goran Dragic dealt with injuries, defeating LA seemed almost impossible. 
That was until Butler had some all-time great NBA Finals performances. After the Lakers took a 2-0 lead in the series, Butler put on a show in Game 3, scoring 40 points and recording 11 rebounds and 13 assists. Then when the Lakers took a 3-1 lead in Game 4, and many expected LA to win Game 5, Butler helped the Heat force a Game 6 by dropping 35 points, 12 rebounds, and 11 assists in Game 5.
The Lakers ended up winning Game 6 to win the NBA Finals, but Butler proved throughout the series that he is one of the league's very best. He is a superstar. He is an NBA legend.
Jimmy Butler sent a strong message to the rest of the NBA
Like many of his Heat teammates, Butler was disappointed after losing in Game 6. However, he still took pride in the season as a whole and discussed the bond that the team built.
"I wouldn't give that back for the world," Butler said, according to ESPN. "We really, really, really love being around one another and competing with one another. I wouldn't trade that for the world. If I had to spend three months around some people, these people, they're the ones that I want to do it with."
He also sent a strong message to the NBA.
"We're trending in the right direction," Butler said, per ESPN. "We're going to learn from this. We're going to get better. We're going to come back. We're going to come back. We'll be back. That's what we're all saying in that locker room. We got guys that want to do it. We got guys that already want to get back in the gym and get to working at this thing. That's what we do here."
What are their chances at reaching the NBA Finals again?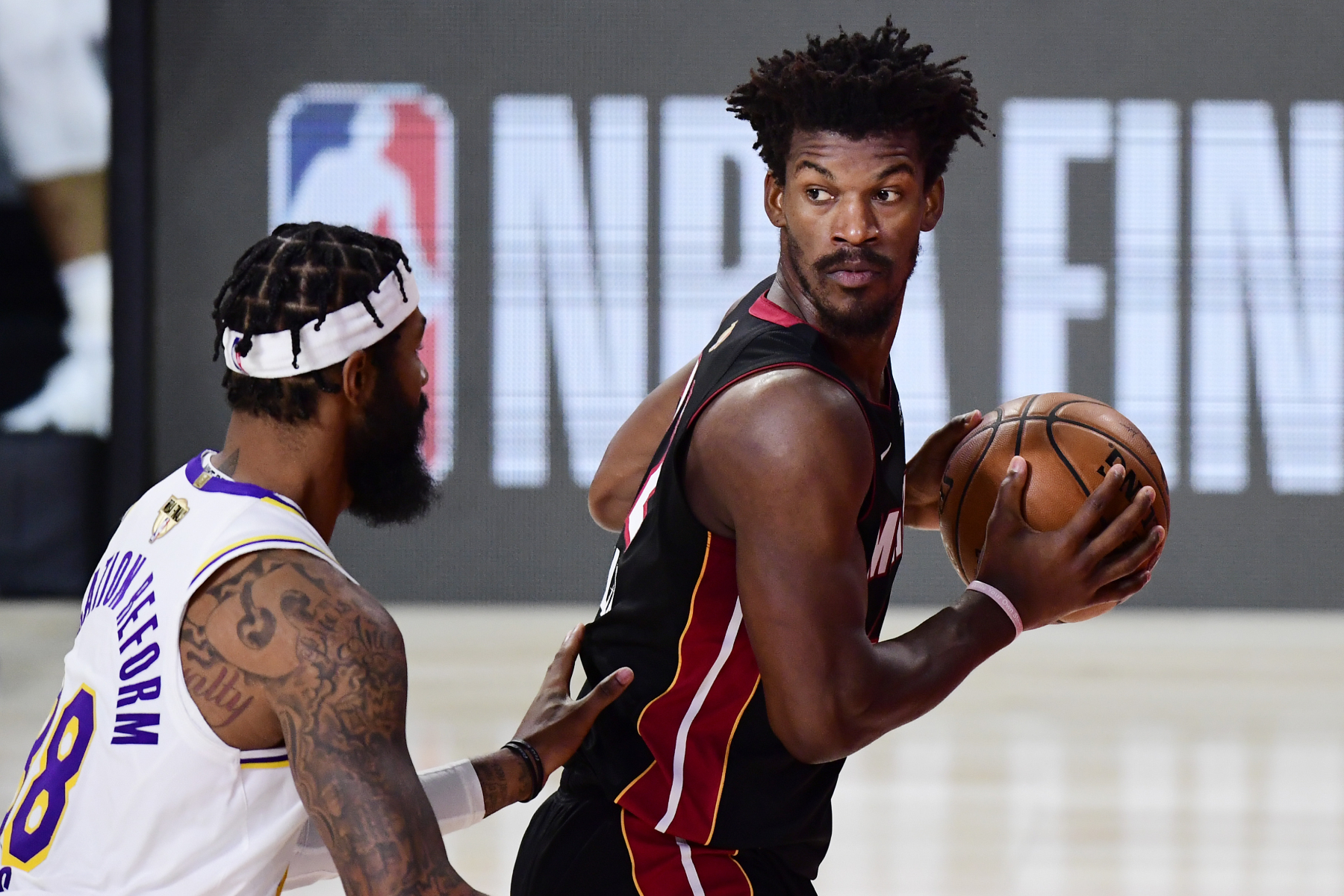 At this point, it is hard to tell what Miami's real chances are at reaching the NBA Finals again next season. By the looks of it, though, pretty much all of the Eastern Conference's top teams will be back just as strong, if not stronger, next year. 
This is in addition to the Brooklyn Nets, who should have a healthy Kyrie Irving and Kevin Durant on the court.
The Heat, though, will have a bunch of guys returning, and will most likely look at adding other talented players as well. So, they should still be a top team in 2020-21. However, Goran Dragic, who was one of Miami's scoring leaders throughout the playoffs, will be a free agent. Miami should probably make him a priority this offseason.
As it stands right now, the Miami Heat have a great chance to make it back to the NBA Finals next year, but so much can happen between now and the 2020-21 NBA playoffs that nothing is guaranteed.
Stats courtesy of Basketball Reference