Jimmy Butler's Work Ethic Is Inspired by Mark Wahlberg
Miami Heat star Jimmy Butler's unmatched work ethic is nothing new to those who've followed the eccentric athlete throughout his NBA career. Once a bit player on Derrick Rose's Bulls teams, Butler used his ability to work harder than anyone on the court to become the face of the team in a short time.
Now years removed from the Bulls, Butler is a leader who maintains a strict work ethic. This work ethic, according to Butler, is thanks to an unlikely friend: Mark Wahlberg. 
Jimmy Butler's NBA journey
The 30th pick in the 2011 NBA Draft, Butler didn't have the lofty expectations that many All-Stars had going in. Players picked after the lottery aren't expected to meet the same expectations early on. During Butler's first years with the Bulls, he went from the bench to a rotation player with a small role. 
By year two, however, he was an integral part of the team's core. While still a role player, Butler was a spark plug off the bench. His stifling defense made him a nuisance for the other team. With each passing year, it seemed like the guard was developing into a bonafide star. His star power was confirmed in 2015 when he made his first of five All-Star games. 
Eventually, the Bulls decided to rebuild. After a successful first season in Minnesota, Butler's 2018-19 season was filled with drama. This ultimately landed him on a contending, albeit underwhelming 76ers team that fell to Kawhi Leonard's Raptors in the second round of the playoffs. That offseason, Butler exercised his power as a free agent. He joined the Miami Heat, paving the way for one of his best seasons yet. 
Jimmy Butler's unmatched work ethic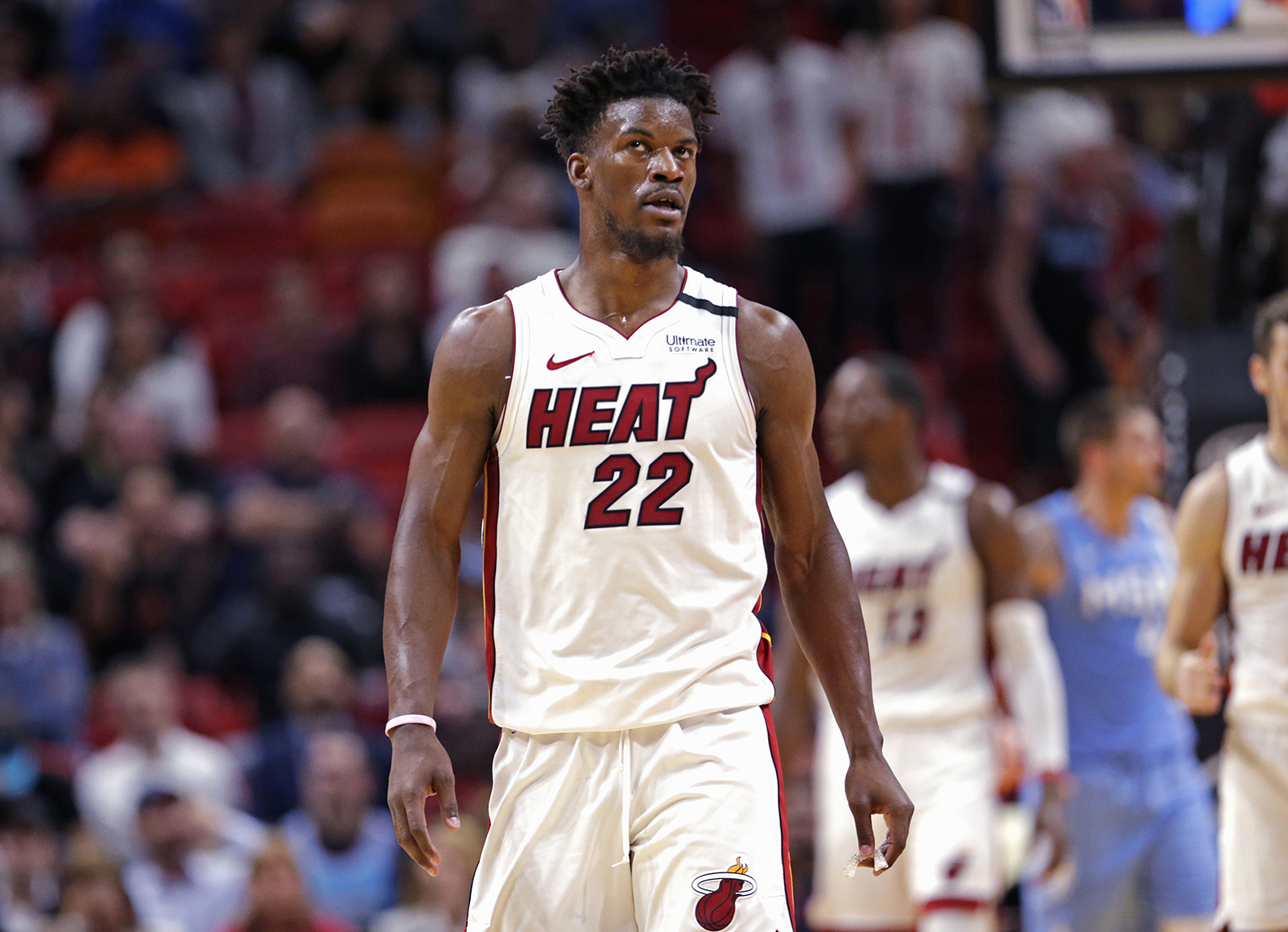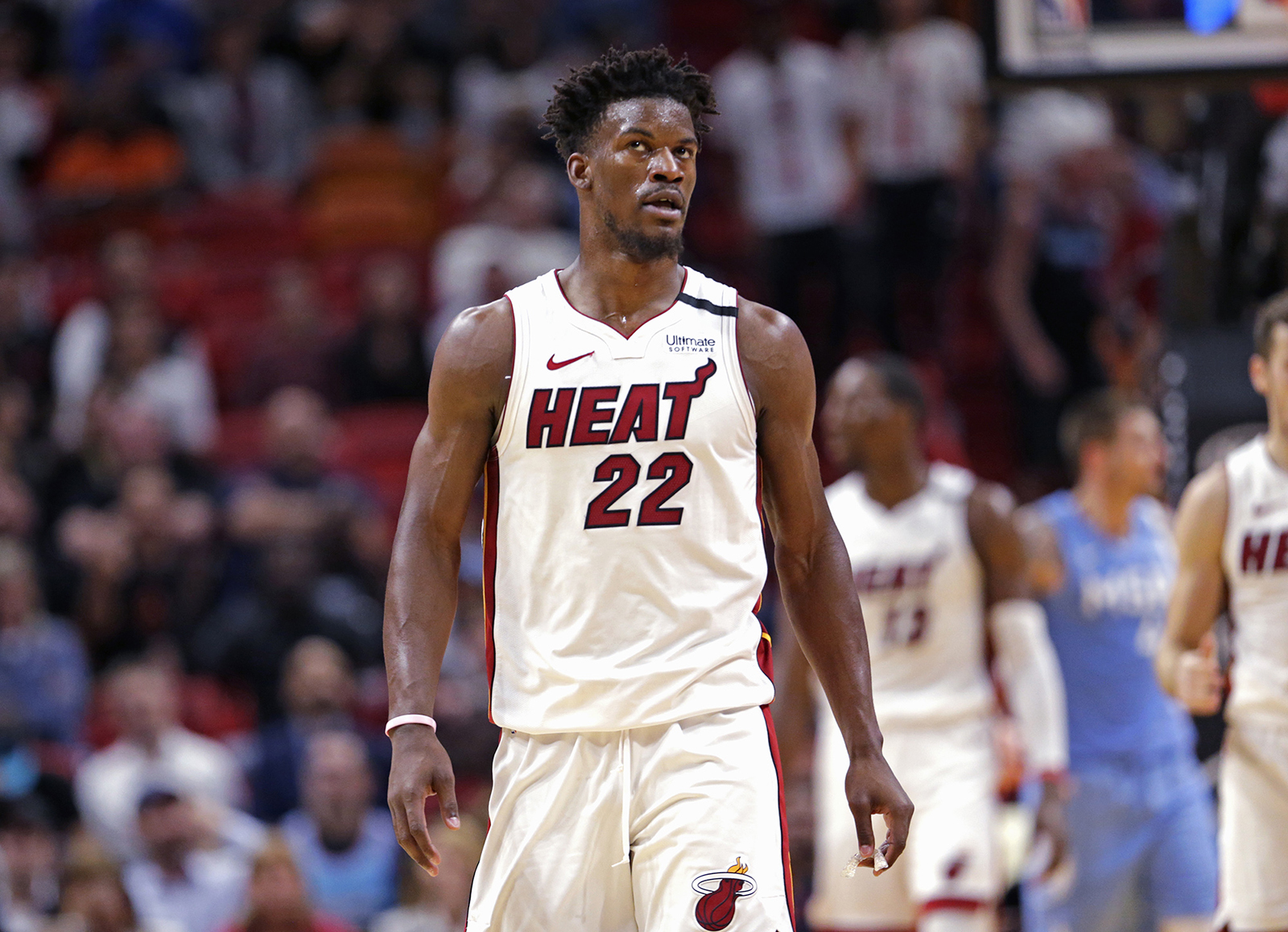 Taking a page from greats like Kobe Bryant, Butler has a daily schedule that most people couldn't handle. In an NBA world, many players like staying up late out on the town. But Butler is in bed when the sun is still up during the season. He goes to bed early and wakes up at the crack of dawn, sometimes as early as 3 or 4 a.m. Then he practices and weight trains.
On a team like the Miami Heat, this does wonders. While it isn't a career-year scoring-wise, Butler is the unabashed leader of one of the most balanced efforts in the NBA. His 20-points a game is valuable. But with a steady scoring effort between him and younger players, his presence makes the difference. Butler is one of the best defenders in the NBA. After a tumultuous run in Minnesota and Philadelphia, he's now a proven leader.
Now back in the bubble, Butler's marriage to his job might make him some enemies for a hilarious reason. While people still flooded into Disney World, reports TMZ, Butler got a complaint from a downstairs neighbor who heard him dribbling as they tried to sleep. Butler runs on a different fuel different. His greatest inspiration isn't Bryant or another athlete, but Hollywood star Wahlberg. 
Good vibrations with Mark Wahlberg
While Wahlberg isn't an athlete, his physique has been a part of his career since he was still a rapper. Wahlberg takes his fitness seriously, and due to his unlikely friendship with Butler, it's catching the eye of people who are fit for a living. When asked who his greatest fitness role model was, he wasted no time crediting The Fighter actor. 
"I've never seen nobody work like that dude," Butler told Vince Carter on his podcast Winging It. "And to like have everything, you know what I'm saying? Beautiful family, all the money in the world, yada yada yada, but that man gets up and grinds like he has nothing. When I saw that I was like, 'Oh yeah. If I want to get where he is in my craft, it only makes sense to do what he's doing.' I took off from there."
Now a five-time All-Star and one of the unlikely heroes of the 2019-20 season, perhaps more athletes should look beyond the world of sports for inspirations in their fitness game. Butler's motivation is different than most, but that's just par for the course when considering everything else about him.