Jimmy Connors Recalls the Terrifying Moment His Mom Got Beaten Up at a Public Tennis Court
There have been many incredible tennis stars, including Jimmy Connors. The loud tennis champion from East St. Louis held the world's attention for over a decade. Connors ranked in the top 10 in the world for 16 years. Although he was only 5-foot-11 and 160 pounds, his rage-fueled presence can be traced back to the terrifying moment he helplessly witnessed his mother beaten up at a public tennis court. 
Gloria Connors's love of tennis
For athletes, their sport of choice is never just a hobby. The sport becomes engrained in the athletes and becomes a part of who they are. Connors learned to play tennis from his mother, Gloria, and she was quite good, according to ESPN. Although she was not a tennis legend, she did play for the U.S. National Championship in the '40s, reports MAC.
Despite marrying and becoming a housewife, Connors continued to love the game. When she was pregnant with her second son, she built a tennis court in her backyard using borrowed tools from a nearby construction crew. The tennis court she built would be where her second son, Jimmy, would learn to play and conquer the game of tennis. 
To ensure her son played with everything he had, Connors played as hard as she could. Her son did not succeed in beating her until he was 16 years old.  In her own words, Gloria told Sports Illustrated:
"Yes, sir, we fought it. But if no one would play with Jimmy, he had me. I played him every day — every good day — of the year, every year. And we played hard. We taught him to be a tiger. 'Get those tiger juices flowing!' I would call out, and I told him to knock the ball down my throat, and he learned to do this because he found out that if I had the chance I would knock it down his. Yes sir. And then I would say, 'You see, Jimbo, you see what even your own mother will do to you on a tennis court?'"
Jimmy Connors' tough childhood fuels rage
Having a mother who fueled his sport has not always been easy for Connors. His relationship with his mother and grandmother was often mocked. The sexist opinions are a subject Connors has defended repeatedly over the years. After all, no one comments or questions a father who passes on his love of a sport to his son. Yet, the Connors family was constantly under scrutiny for the mother-son relationship.
According to ESPN, the tennis legend recalls a childhood memory when men beat his mother at a public tennis court for asking them to turn down their music. She was beaten badly, losing several teeth.
At the time, Connors felt completely helpless watching the woman he loved more than anything harmed. That feeling of powerlessness he uses on the court to prove how powerful he is. His control and power on the court brought a mighty presence other athletes feared. 
Jimmy Connors, forever a legend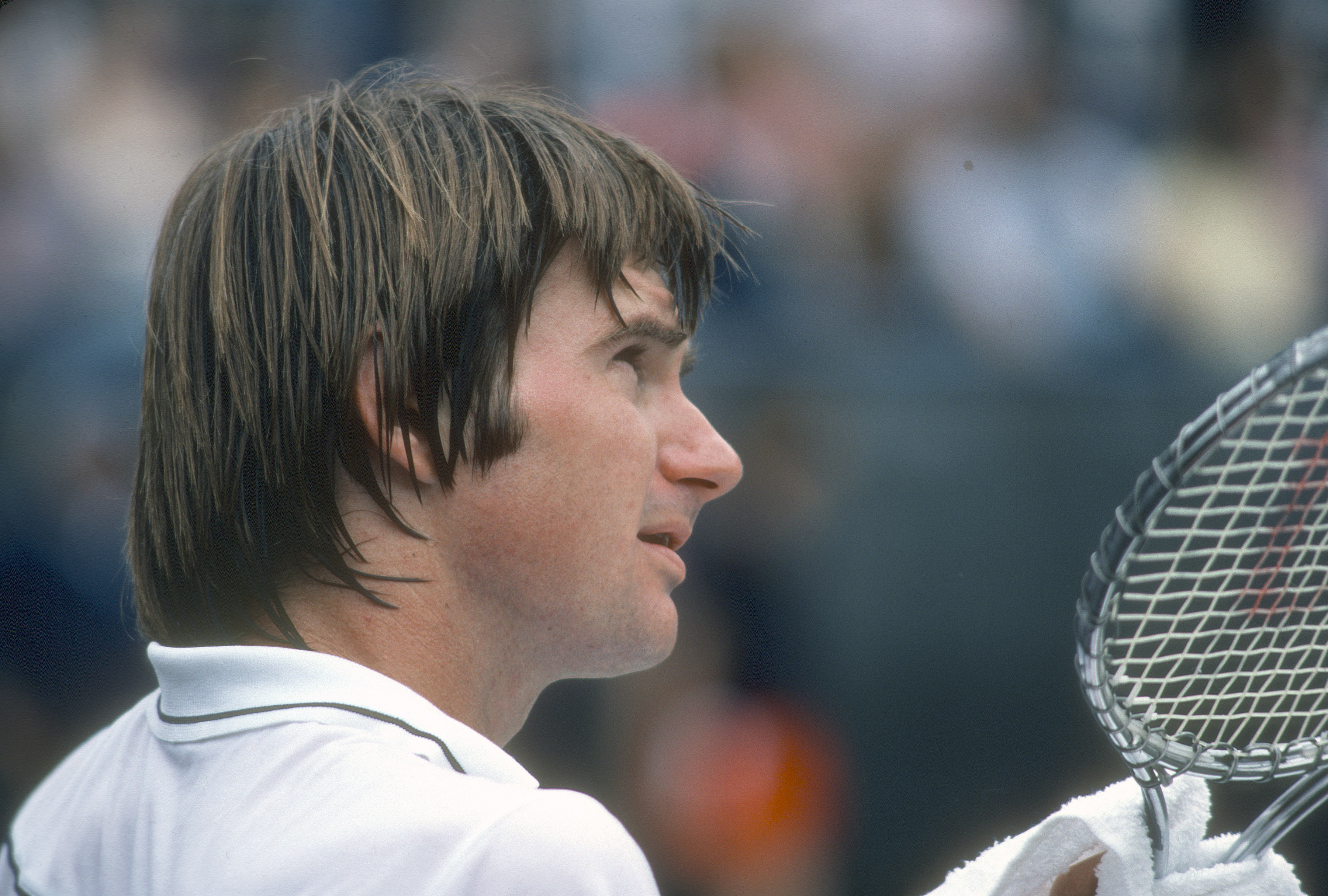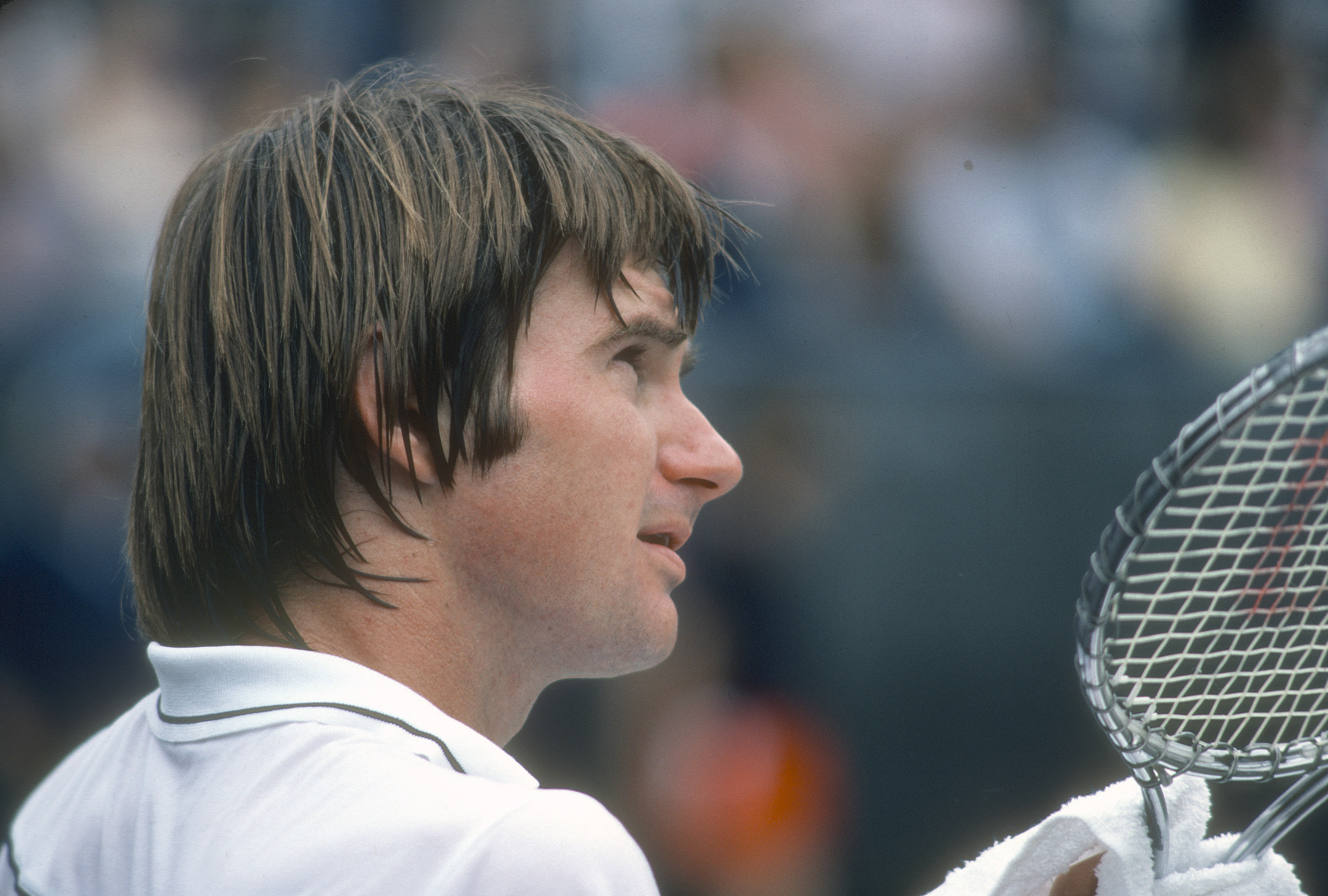 Connors was a media sensation due to his vulgarity and court antics. Fans, commentators, or competitors did not always like his persona. His angry play and rage-induced force were the subject of sports gossips. Yet, there is no denying that he is one of the greatest tennis players to appear on a court.
Even when he was thought to be past his prime, Connors would find the heart to surprise fans with his performance. In his autobiography, fans glimpse what makes the man a legend, but there will always be much to interpret. However, one thing that is not up for interpretation is that Connors's biggest influence in life was his mother.