Jimmy Graham Escaped a Horrific Group Home Life to Become an All-Pro TE
Jimmy Graham's NFL journey has been well-known for nearly a decade at this point.
Parts of that journey, at least. Most NFL fans seemingly know how Graham went from a basketball player at the University of Miami to an All-Pro tight end for the New Orleans Saints.
As Graham prepares for his first season with the Chicago Bears, let's look back at what came before his days at the U. Years before Graham enrolled in college, he had to escape a horrific upbringing in a group home.
Jimmy Graham has had a solid career
Jimmy Graham might be entering his final years in the NFL.
The 6-foot-7, 265-pound tight end turns 34 on November 24 and has looked slower in recent years. His 447 receiving yards with the Green Bay Packers last year marked his fewest since the 356 he totaled as a rookie with the Saints in 2010.
A talented tight end the Saints drafted as Jeremy Shockey's potential heir, Graham made his first Pro Bowl in 2011 and his lone (to this point) first-team All-Pro nod in 2013.
Graham caught 386 passes for 4,752 yards and 51 touchdowns in five seasons with the Saints. Both Graham and another tight end from the 2010 draft, Rob Gronkowski, each appeared on a Hall of Fame-pace.
Then, the Saints traded him to Seattle for center Max Unger in the spring of 2015. Although Graham made Pro Bowls in 2016 and 2017, he never looked like his old dominant self.
Graham spent the last two seasons in Green Bay and caught just five touchdowns in two years. Chicago nonetheless signed Graham to a two-year, $16 million contract with a no-trade clause and a $6 million signing bonus.
Through 10 NFL seasons, Graham has 649 receptions for 7,883 yards and 74 touchdowns. Graham also has 29 career playoff receptions for 377 yards and four touchdowns. Three of those scores came in the 2011 playoffs.
Graham had a tough upbringing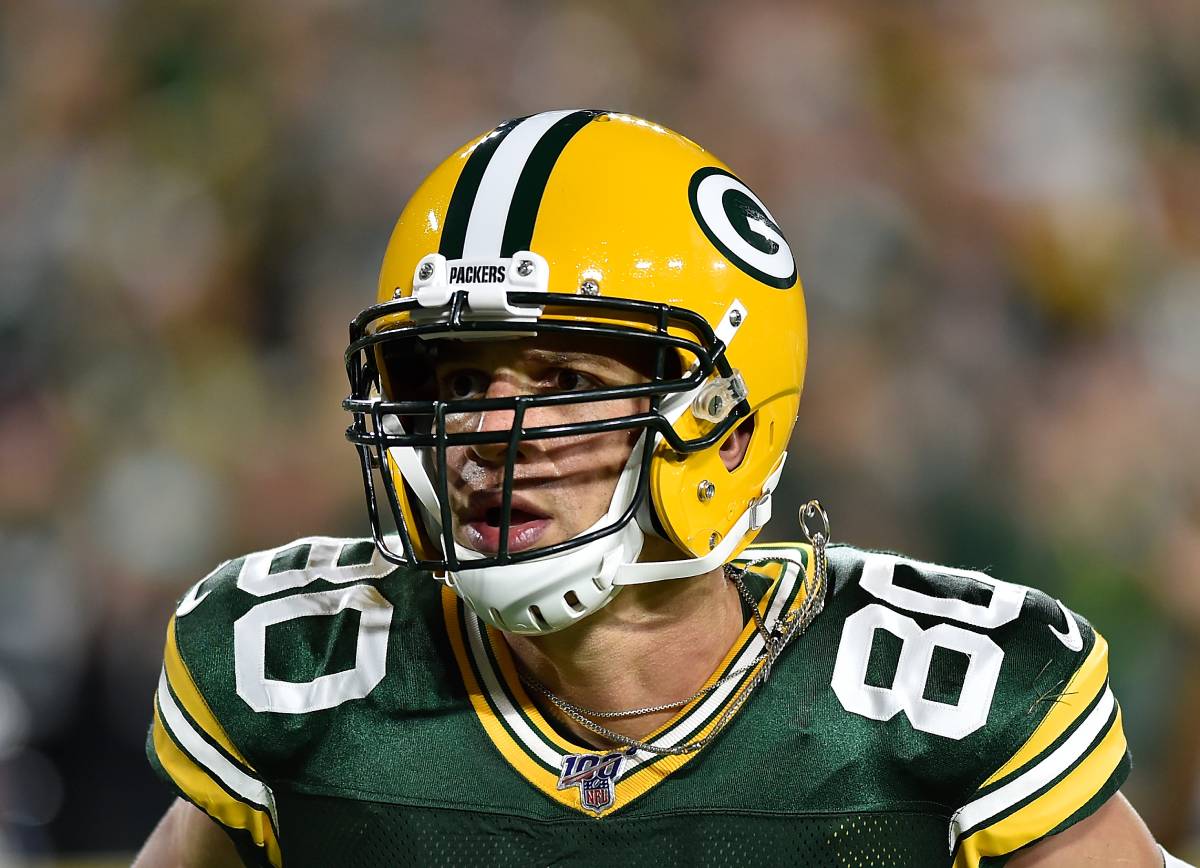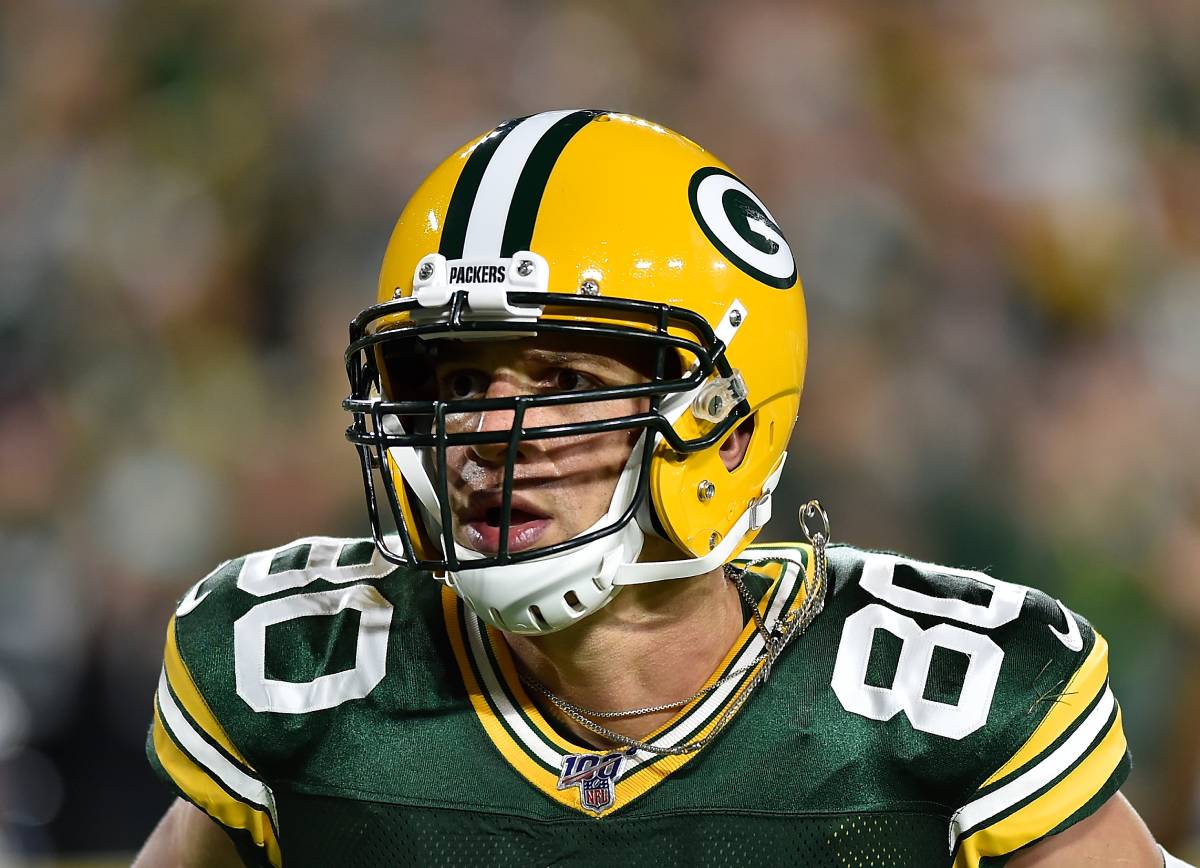 Jimmy Graham had a childhood to forget.
Graham lived with a single mother who struggled to pay the bills. When he was 11 years old, his mother dropped him off at an orphanage, one he later called a "kid jail."
In a 2012 interview with Foster Focus Care, Graham recalled his time in the group home.
"There were violent offenders, thieves and deviants I was NOT supposed to be there. I was a normal, polite kid I had to figure out how to get along there."
Graham endured beatings and begged his mother to bring him home, which she did after nine months. When Graham returned home, his mother's new boyfriend abused him.
Jimmy Graham found salvation when he was adopted
Jimmy Graham found his salvation in an unexpected place.
He spent time in a weekly prayer group and met Becky Vinson, a volunteer and young nursing student. Vinson had a daughter, Karina, and eventually adopted Graham.
"I'm a better person because Jimmy Graham is my kid," Vinson told Foster Focus Care.
A stable home allowed Graham to improve his grades and earn a basketball scholarship at Miami. Fifteen years after he began his career at the U, the rest is history.
Like Sportscasting on Facebook. Follow us on Twitter @sportscasting19.