JJ Redick Carries 2 Pairs of These $425 White Sneakers Wherever He Goes
JJ Redick has had a long NBA career. He's earned over $100 million, so he has the means to buy whatever he wants — cars, houses, clothing, and more. As the shooting guard nears the end of his NBA career, Redick has expanded his ventures and launched a podcasting company after hosting a successful podcast since 2017. Even with his money, one of Redick's favorite things is a pair of simple white sneakers he takes everywhere he travels.
JJ Redick starts his NBA career slow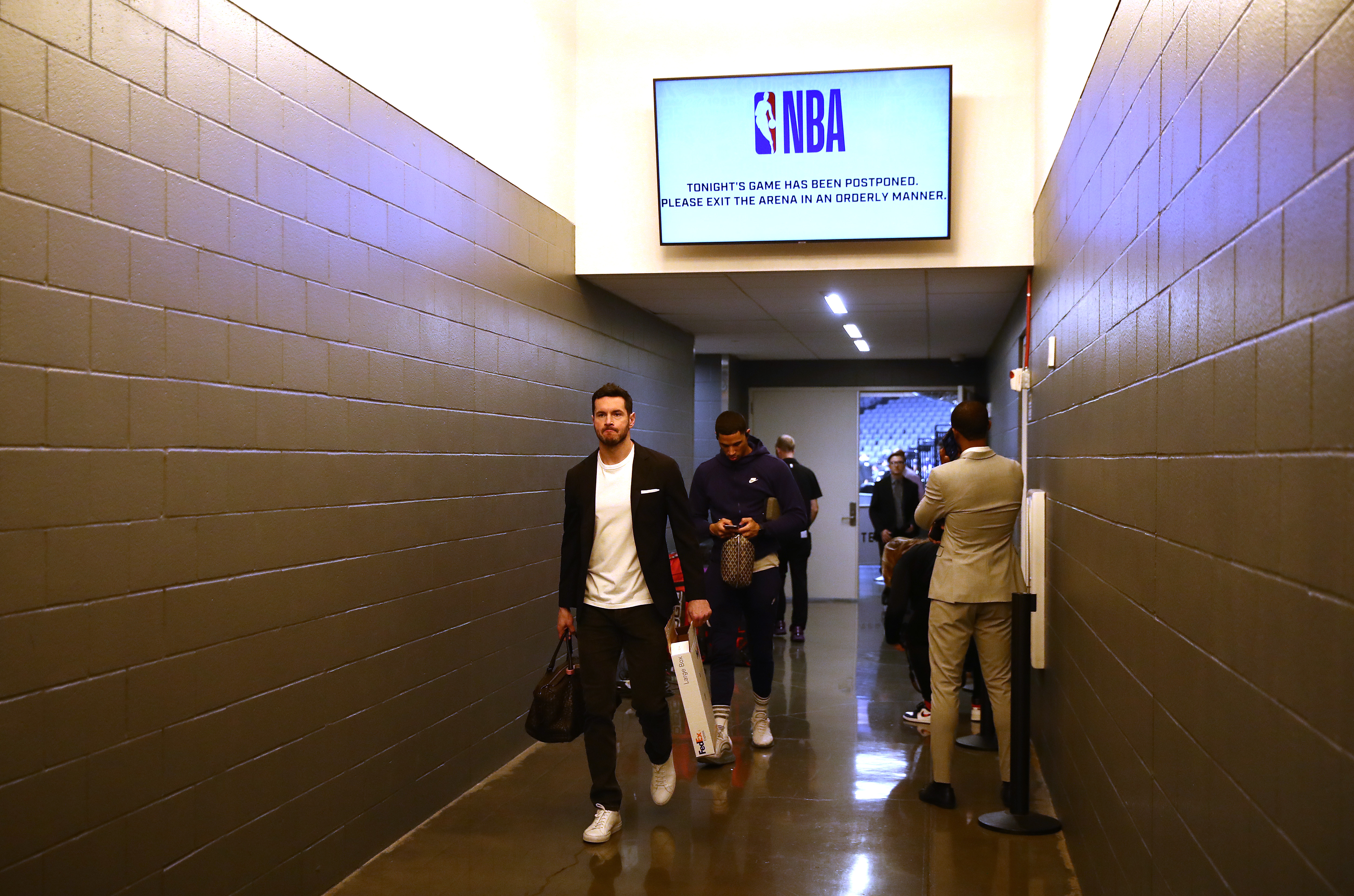 After playing at Duke, Redick earned a first-round selection in the 2006 draft, with the Magic taking him at No. 11 overall. He played nearly 400 games in Orlando, averaging 9.2 points, 2.1 rebounds, and two assists in 21.9 minutes.
The Bucks traded for him during the 2012-13 season. Then they traded Redick to the Clippers that offseason as part of a three-team deal. After leaving Orlando, Redick's stats went up. He averaged nearly 16 points per game in 28.9 minutes in his four seasons with the Clippers.
His best numbers, however, came during his two seasons with the 76ers starting in 2017-18. In 146 games with the team, he averaged 17.6 points in 30.8 minutes per game, both career bests. Even in his most recent season, the 36-year-old Pelican averaged nearly more than two points better than his career average.
The essentials JJ Redick can't live without
With $116 million in career earnings, according to Spotrac, Redick has money to spend on items that he considers essential for him. The 36-year-old discussed them in a video for GQ Sports. Some of the 10 items he mentioned include:
Brunello Cucinelli travel blazer
Redick got the "incredibly lightweight" Brunello Cucinelli travel blazer in LA several years ago. He says he takes it with him "on nearly every road trip" on his travels. It's his go-to when he eats at a nice restaurant away from home.
Ah So wine opener
Redick says it's a trend for NBA players to travel with wine, including LeBron James, so he is prepared with his Ah So wine opener; 76ers teammate Jimmy Butler introduced him to it. The opener helps open up older bottles of wine. Redick says he has "about a 97% rate" with the Ah So.
Beet Elite
Redick describes Beet Elite as "concentrated beet crystals, essentially beet root," which helps with cardiovascular endurance training and endurance sports, such as basketball. During the season, Redick says he eats a bowl or two of beets each day and chugs water infused with the Beet Elite crystals.
AirPods
Like many athletes and celebrities, Redick considers his AirPods to be essential, even though he says he's not a techie. He says the earbuds are a "game changer" for him, and he has worn them daily on the subway since moving to New York City a few years ago.
JJ Redick's obsession: simple white sneakers
Redick says his favorite essential item is probably his white Common Projects sneakers. He always has two pairs at a time and rotates through them. Redick has one pair to use on an everyday basis and a "crispy pair" that he saves for events and games.
Once his everyday pair gets a little too dirty, he turns his crispy pair into his daily rotation and gets a new fresh pair for special occasions. Redick says it's "a cycle" and admits that it is "obsessive." But when you want to look stylish and you find shoes you like, you stick with them — even if they cost $425 a pair.