JJ Redick Claps Back at Stephen A. Smith's Dismissal of Phoenix Suns: 'To Say Their Championship Window Has Closed Is Asinine!'
JJ Redick seems to be settling into his new role in sports media. On Nov. 30, he went toe-to-toe with ESPN's hot-take machine, Stephen A. Smith, with reckless abandon. The Phoenix Suns enter their Nov. 30 showdown with the Golden State Warriors riding a 16-game winning streak; the Warriors come in with the best record in the NBA at 18–2. But when discussing the title hopes of the Suns, Smith was less than bullish.
Redick played 15 seasons in the NBA before retiring in September. He joined ESPN in late October and was on the panel during the Nov. 30 episode of First Take opposite Smith and NFL analyst Keyshawn Johnson. Phoenix reached the NBA Finals last season, its first playoff appearance since 2010, and the panelists were discussing the Suns' championship hopes for this season.
Stephen A. Smith flat out rejected the Suns as championship contenders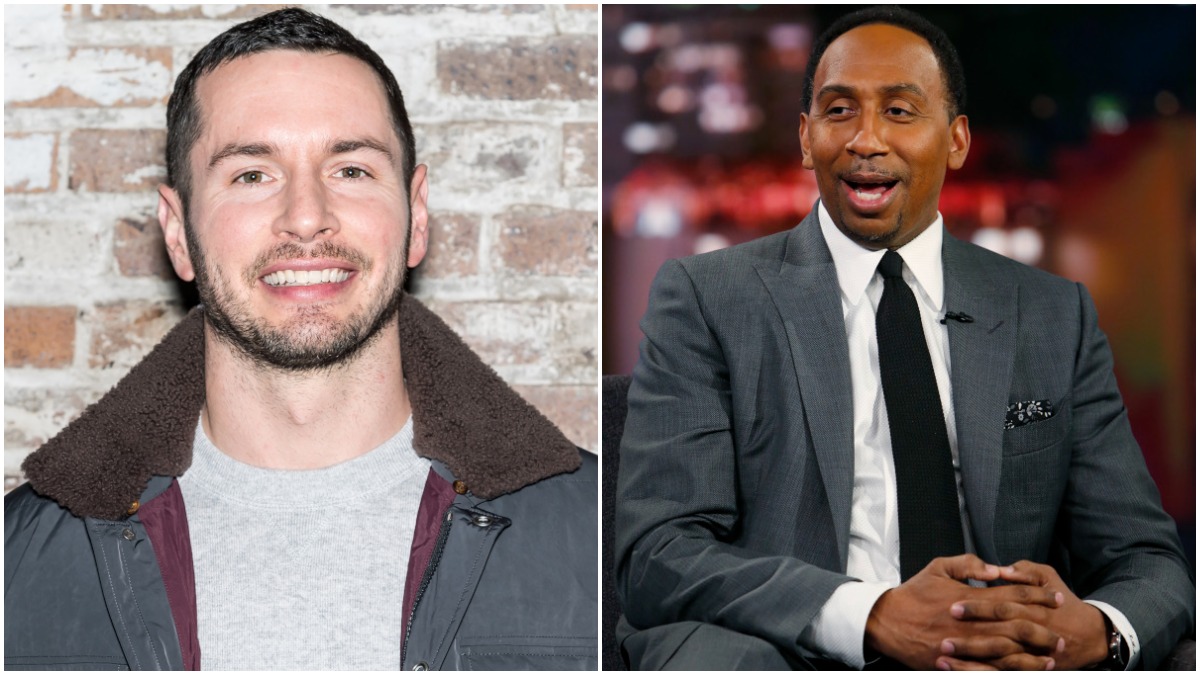 While discussing the championship aspirations of the Suns, Stephen A. Smith brought up how the Suns were bullied by Giannis Antetokounmpo over the last four games of the Finals last season.
Smith stated Phoenix's championship window has closed. That's a bold statement to make 20 games into a season when a team is 17–3. But to hear Smith tell it, they can dim the lights at Phoenix Suns Arena, put the basketballs away, and prepare for next season.
Host Molly Qerim Rose supported Smith, justifying the opinion about the Suns based on last year's Finals result. JJ Redick smiled icily at the comment.
Such is the state of things when a network must fill several hours a day with nonsense takes. Logic doesn't matter; results don't matter. The Suns aren't one of the NBA's premier brand names, and that's enough to dismiss them as serious contenders for the Larry O'Brien Trophy.
JJ Redick wasn't having any of what Stephen A. Smith was selling
In countering Stephen A. Smith's bold assertion, JJ Redick went into full silly mode. He stated facts. Please. Facts? Do those even matter on opinion television?
Redick pointed to some numbers reported on the ESPN website by Brian Windhorst. The statistics say Phoenix is the most dominant clutch-time team in the NBA. Specifically, guards Chris Paul and Devin Booker finish opponents when the game is close in the final five minutes.
Booker is shooting 73% overall in clutch situations, including a 60% mark from 3-point range. Paul is hitting 67% of his shots, with a 5-to-1 assist-to-turnover ratio and 94% free throw shooting in close late-game situations. That's hard to beat.
Then Redick took the gloves off:
"To say their championship window has closed is asinine! No, it hasn't!"

JJ Redick
As one would expect, Smith took umbrage at Redick's statement. But there is one overriding truth behind all the early-season bluster in NBA circles.
JJ Redick relying on facts? That can't last
The NBA Finals won't begin until June 2, at the earliest, and could extend to June 19. We won't learn whether Stephen A. Smith is right about the status of the Suns' championship window for several months.
But even if he's wrong, it won't matter. Let the Suns dance with the big gold trophy in June, and Smith will be the first to say that he knew it all along.
It's how the hot-take game works. Smith is a master of it, learning alongside former First Take counterpart Skip Bayless, who now spins his tales on Fox Sports 1.
Sure, there will be those on social media who keep the receipts. But few will care beyond that. Our collective attention spans have atrophied to a point where we barely remember what we just heard, much less something someone boldly declared seven months ago.
Social media and instant communications have teamed up to make all of us prisoners of the moment. Life is a constant, unending string of now. There's no time for reflection. Something just happened, and we must define whether it is or is not the most significant thing that has ever happened. At least until the next moment when something new tickles the senses.
JJ Redick is proving to be thoughtful in his new role as an analyst. It makes one question how much success he'll eventually have. Somewhere, producers are certainly encouraging him not to get lost in such trivialities as facts and figures. Focus on now. To listen to sports talk, it's the only thing that exists.
Like Sportscasting on Facebook. Follow us on Twitter @sportscasting19.