JJ Redick Has an Interesting Side Hustle
NBA players go into lots of interesting careers after they retire from the game. Some coach, some buy a pro sports team, some go into acting, and a notable few have gone into politics. But the New Orleans Pelicans' JJ Redick started his side gig while he is still playing in the NBA.
JJ Redick's fun side gig: podcasting
For Redick, whose NBA career has been steady if not stellar, the podcast gives him the chance to tell the stories of pro athletes in the first person via conversations.
In 2015, Adrian Wojnarowski with Yahoo approached Redick about writing a blog for a new digital publication, but Redick thought it sounded too much like The Player's Tribune, a website that gives players a platform for penning their thoughts.
Redick turned Wojnaraski down. Instead, he teamed up with Tommy Alter and The Ringer. They debuted The Vertical Podcast With JJ Redick in February 2016.
Redick's wide range of podcast guests
Redick produces his own work. After all, he has a deep contact list from his time at Duke and 14 years in the NBA. The NBA guard books his own guests and does his own research. The result is a frank and freewheeling verbal odyssey with some of the most interesting figures in sports.
Green Bay Packers quarterback Aaron Rodgers has appeared on the podcast. So has New York Times sports columnist William C. Rhoden. Former Duke players like Kyrie Irving visit regularly. Redick even has ties to rookie phenom and fellow Blue Devil alum Zion Williamson. (Both Redick and Williamson are on the Pelicans roster.)
Redick isn't shy about exploring personal and political topics. He hosted Pennsylvania Congresswoman Chrissy Houlahan during her 2018 campaign. 
Comedians Seth Meyers, James Corden, and Hasan Minhaj stopped by to chat about everything from emceeing White House Correspondents' dinners to giving birth in a lobby (it really happened to Meyers and his wife). A recent podcast featured Minhaj and writer Malcolm Gladwell discussing the pitfalls of social media and cancel culture.
He has evolved from a trash-talking sharpshooter
This thoughtful, socially aware Redick is a far cry from the cocky, trash-talking Dukie. He served as both the school's all-time leading scorer and one of the most hated Blue Devils (joining Christian Laettner and Grayson Allen) when he graduated in 2006.
Being an NBA journeyman is humbling. Redick began his career in Orlando; he moved to Milwaukee and then to the Clippers. After this, he spent two seasons with the 76ers. Philadelphia traded him to the Pelicans in the 2019 offseason.
Redick is fine coming off the bench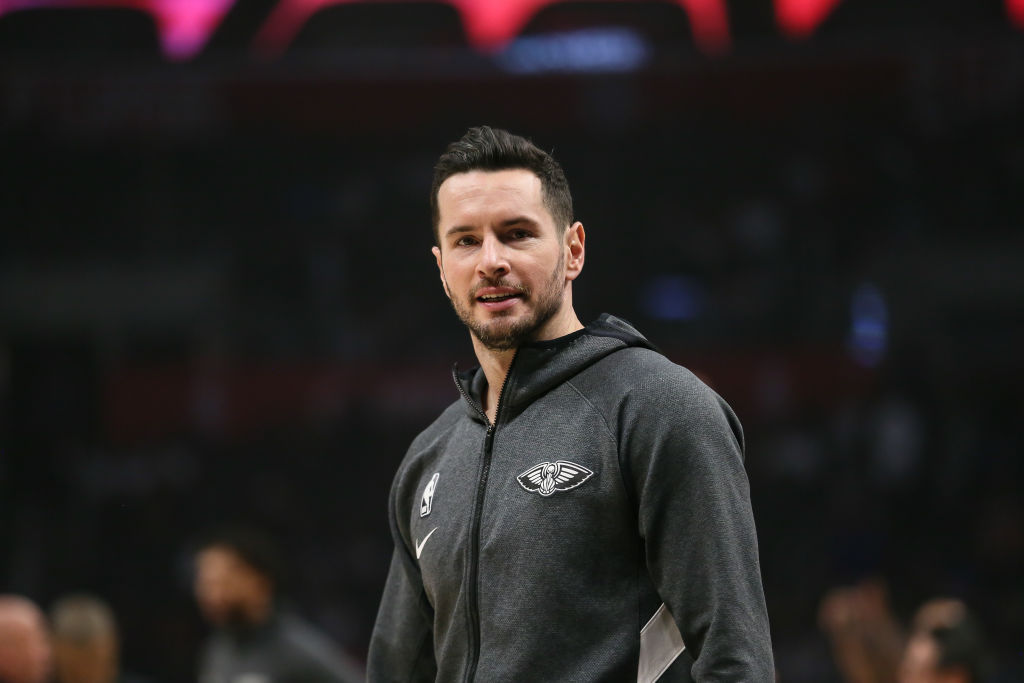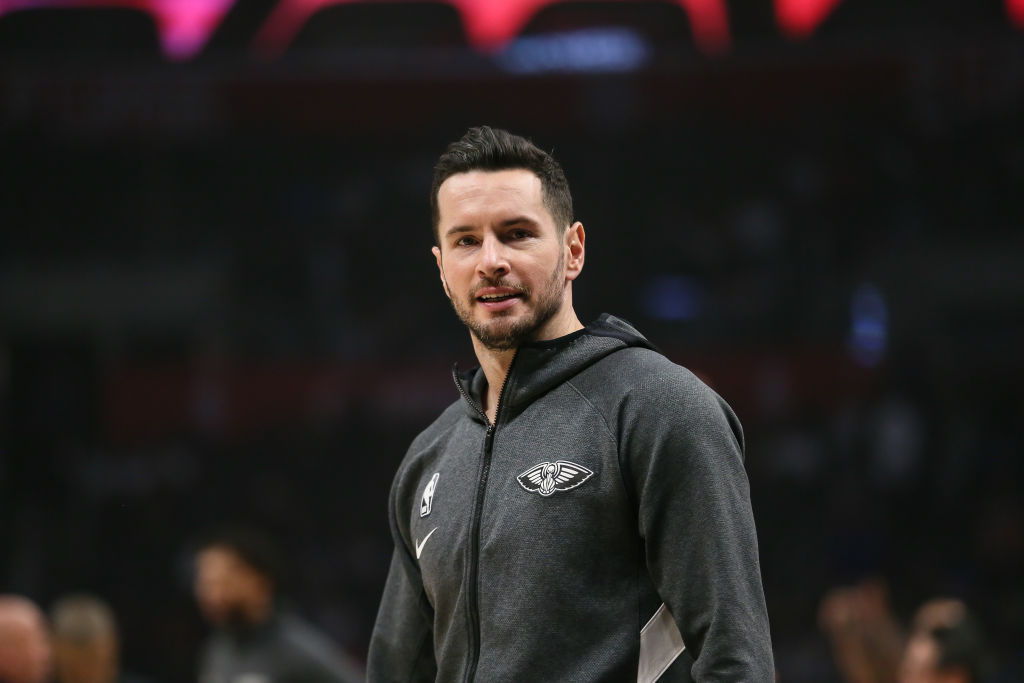 Redick joined a Pelicans team with a strong starting five, including Lonzo Ball, Derrick Favors, Jrue Holiday, and Williamson, so he's coming off the bench more than he's starting these days. That's okay with him.
After 14 seasons in the league, the 35-year-old sees his playing days winding down. He's looking foward to what's next in his career.
He's thinking about MBA school
Redick planned to take the GMAT (the SAT for business school) after the 76ers finished the 2018 season. But he had to cancel the test when they made the playoffs. The athlete is still considering an MBA.
Redick doesn't think he'll be in the broadcast booth like ESPN analyst and fellow Duek alum Jay Bilas. But Redick might take a page from his activist playbook. Bilas is an outspoken advocate for the NCAA paying athletes. Whatever life after basketball has in store for Redick, you'll hear from him again. 
Follow more updates from Sportscasting on our Facebook page.