JJ Redick Went From Being 1 of the Most Hated College Players Ever to Making Almost $116 Million and Becoming One of the Best 3-Point Shooters in NBA History
JJ Redick had a prolific college basketball career, but was also one of the most hated college players ever. Redick was never shy about antagonizing opposing crowds and giving back as much hatred as he got. When he was drafted into the NBA, the shooting guard was still swarmed with hostility, and it was uncertain whether he would survive in the league.
But Redick eventually learned the pro game and thrived as a marksman. He made a fortune over his 15 years in the league before his retirement and became one of the best 3-point shooters in NBA history.
JJ Redick was almost universally disliked but had a fantastic college career at Duke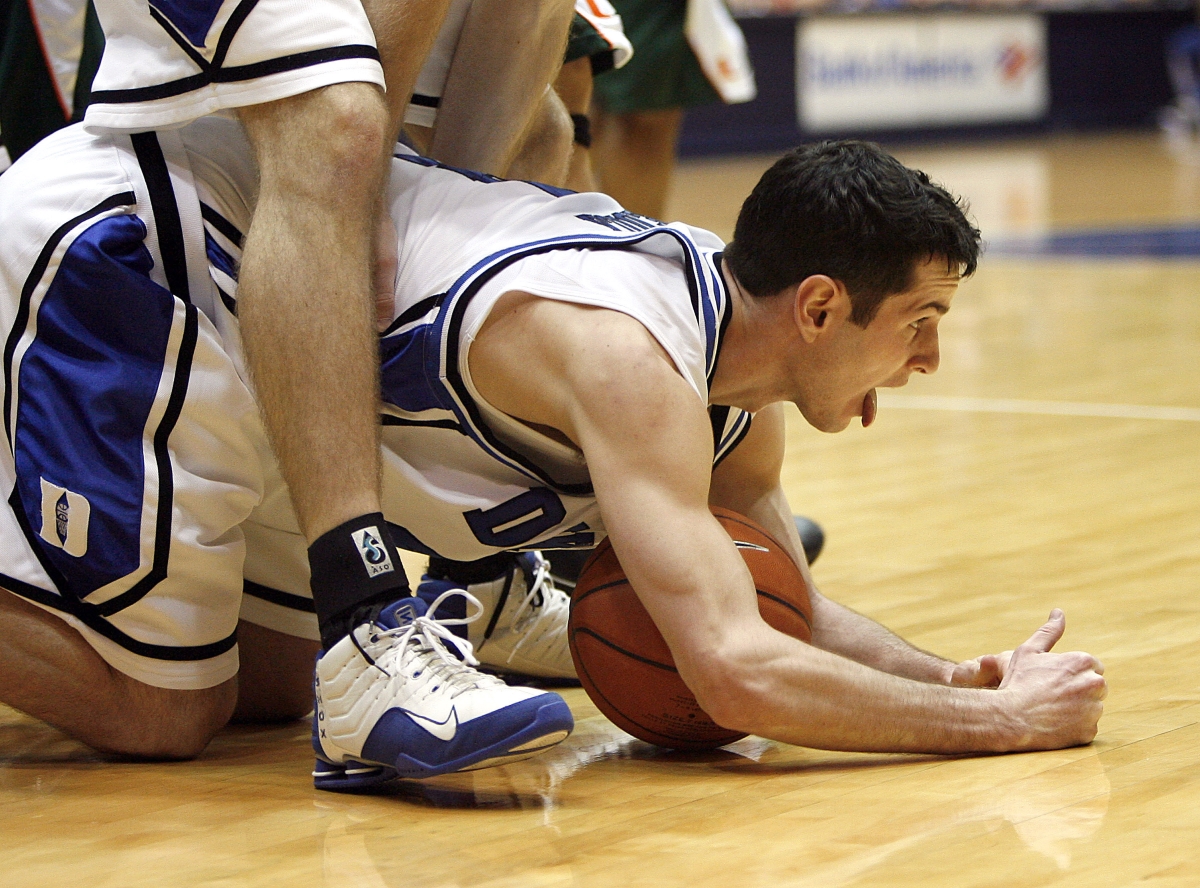 Redick was the 37th overall recruit in the class of 2002, according to ESPN. Carmelo Anthony was No. 1 in that class, while the 6-foot-4 shooting guard fell one spot behind Brandon Roy. Future teammates Shavlik Randolph and Shelden Williams were ranked Nos. 30 and 49, respectively.
But neither one of Redick's future teammates ever received the ill will imposed on him during his four years in Durham.
As Redick said on the Pardon My Take podcast:
"It forced me to take on a persona that was not me. There's not many 18- or 19-year-old kids that are, like, really comfortable with who they are. You're still at the point in your life where you're trying to figure things out. … Every male at that point in their life is kind of a douchebag. So the confluence of those things made me like a maniac on the court."

JJ Redick on the hatred he both gave and received in college at Duke
Still, the four-year starter averaged 19.9 points with a 47.2/40.6/91.2 slash line during his career at Duke. Even with his collegiate production, though, Redick was far from a sure thing heading into the NBA.
But he evolved into one of the most prolific shooters in NBA history before his retirement and earned nearly $116 million in the process
The Orlando Magic drafted Redick with the No. 11 pick in the 2006 NBA Draft. His shooting translated to the league right away as he shot 38.8% from deep his rookie season, but he played less than 15 minutes per game and averaged only 6.0 points.
It wasn't until his fifth NBA season that Redick averaged double digits.
Still, the shooting guard became just the fourth player all-time to rank inside the top 20 in 3-point makes and 3-point percentage. He didn't start consistently until his eighth year in the league, but his shooting ability led him to earn nearly $116 million in his career, according to Spotrac.
The hate still flowed to him, though. Redick tried to distance himself from Duke over his first few seasons in the NBA, but he still got taunted by fans and even teammates because of his attitude and connection to the Blue Devils, he told Pardon My Take.
Eventually, though, Redick settled into a role as a rotation player across his 15 seasons before his retirement prior to the 2021-22 campaign.
JJ Redick will be remembered for both his villainous college career and productive NBA career
It took time, but the NBA journeyman's evolution from an all-time college villain and questionable lottery pick to one of the greatest shooters in league history — and a legitimately likable player — is almost unbelievable.
It was apparent his career was coming to a close during the 2020-21 campaign, but Redick's retirement still brings up thoughts of both his time at Duke and his 15 years in the league. Fans will always remember the former Blue Devil as one of the all-time great college villains who eventually matured into a real NBA role player and one of the greatest shooters in NBA history.
All professional statistics courtesy of Basketball-Reference and college statistics courtesy of Sports-Reference.
RELATED: Chris Bosh Sacrificed Money and Fame to Win Titles Alongside LeBron James and Dwyane Wade, but He Had Already Secured His Biggest Career Accomplishment Before He Got to Miami