Joe Buck Has Found the Perfect Way to Keep Himself Busy
If there's one sure thing in sports, it's that Joe Buck will always find a way to call play-by-plays. The NFL, USGA, and MLB announcer has been a consistent broadcast presence over the last few decades. Now, he's created a way to keep commentating during the coronavirus pandemic has shut down sports — and his fans love it.
On March 22, Buck tweeted that he'd call play-by-plays on videos people send him with the stipulation that they donate money to good causes. He quickly got replies and began calling "plays" afterward for videos involving family quarantines, dog walking, and spider catching. While this is a great way to raise money for nonprofits, he's also used the project to keep doing his job without sports.
Joe Buck is staying at home — like everyone else
Normally Buck would be calling MLB games at this point. He'd field insults and receive compliments. However, with most states asking residents to stay home as much as possible due to COVID-19, Buck has had nothing to do in terms of calling plays. This means he's to find something to do as everyone waits for the country to gradually reopen.
Another project he's started is a podcast called Daddy Issues, which actor Oliver Hudson co-hosts. The podcast covers parenting issues and includes interviews with sports figures.
Buck's sense of humor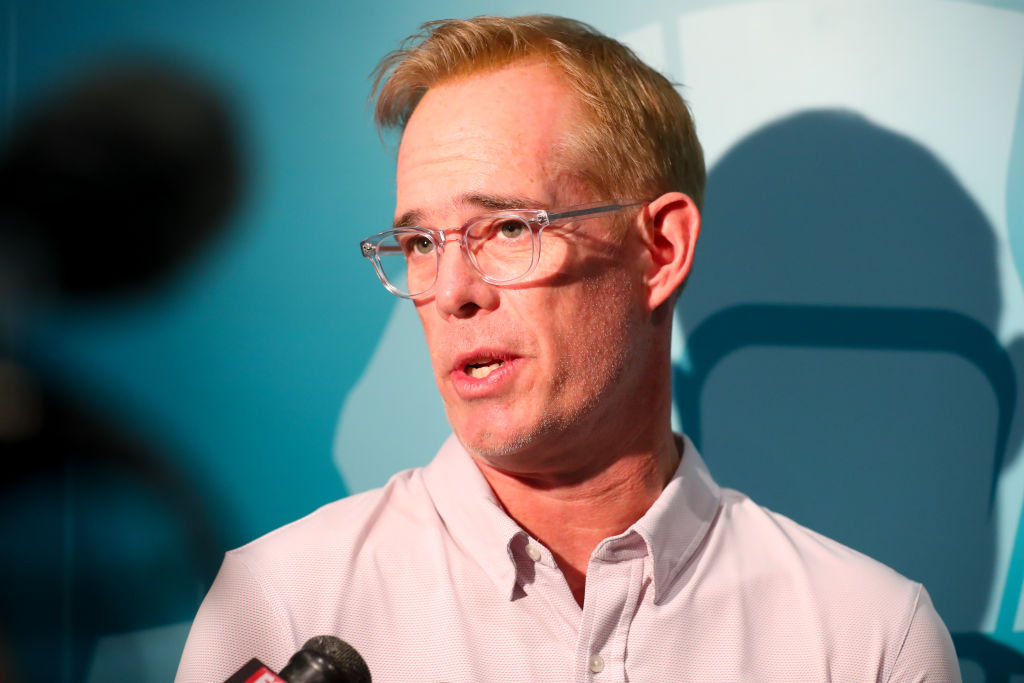 Buck told Fox that Fox Sports CEO Eric Shanks jokingly suggested he do play-by-plays of home videos to "stay sharp." The two ultimately decided the stunt could be a great activity for real. Buck has already narrated videos from several fans, one from his own family, and one from Fox & Friends host Brian Kilmeade (yes, Kilmeade donated to a childhood cancer foundation).
Buck has faced a lot of criticism in his career from sports fans who either don't like that he's the son of a famous sportscaster or think he's biased. Despite the hate — and he's been called one of the most hated NFL announcers — he takes the criticism in stride. Buck even jokes about it and generally doesn't give in to the attempts to drag him down.
This stoic approach, as well as his truly strong knowledge of sports, has endeared him to fans who refuse to participate in the criticism. The enthusiastic response to his offer to narrate videos shows how much many people do like him.
Joe Buck isn't the only sportscaster calling plays for home videos
The lack of sports over the past few weeks has led to a number of sportscasters getting creative, according to Today. Buck isn't the only one calling home videos as if they were monumental sports moments.
Nick Heath, a rugby commentator in London, has called plays for people crossing the street and doing other everyday activities. Colin Cosell, the public address announcer for the New York Mets, has also offered to create custom "going up to bat" introductions for people.
No one knows how long the state and organizational lockdowns will continue. But sports will be back at some point, and so will Joe Buck. In the meantime, it's great to see him reaching out to fans and trying to keep everyone's spirits up.