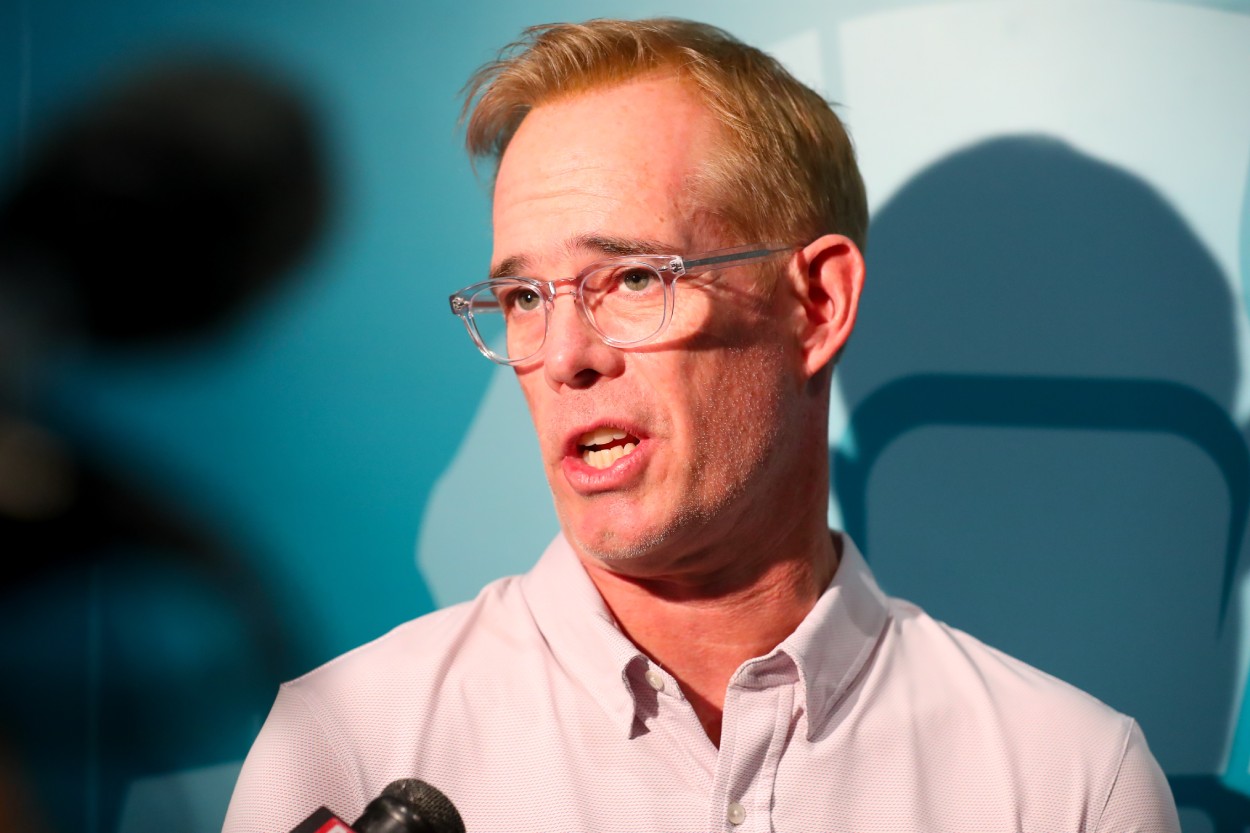 Joe Buck Opens up on Mental Health and Seeing a Therapist: 'Everybody's Got Their Own Stuff They Deal With'
Fox Sports star Joe Buck admitted that he is seeing a therapist for his personal mental health.
There are few more significant figures in the sports media world in a given year than Joe Buck.
For nearly 30 years, Buck has worked for Fox Sports, and he's called everything from the Super Bowl to golf tournaments. The broadcasting legend has also spent recent years opening up about his personal health, and his comments about mental wellness are no exception.
Joe Buck said he sees a therapist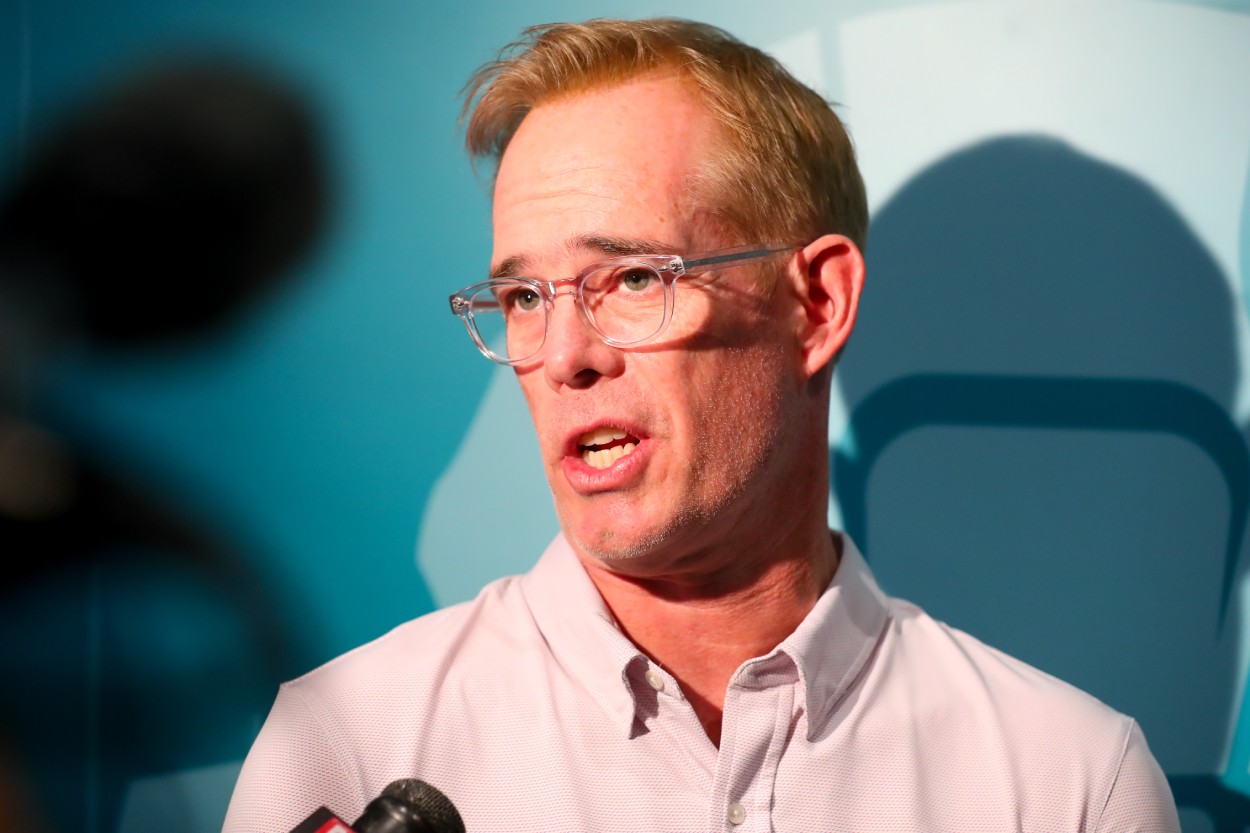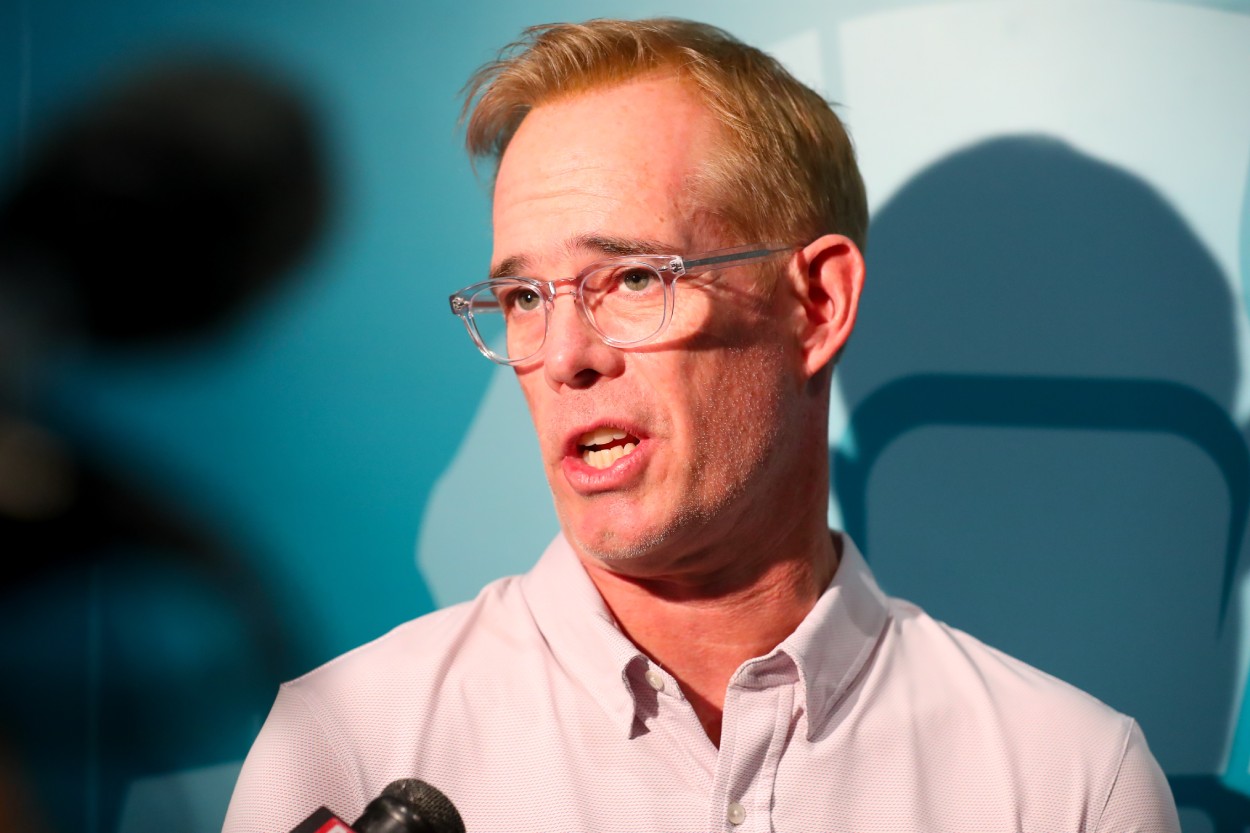 He might call some of the most significant events on the sports calendar, but Joe Buck is also a human, just like you.
Buck, who turned 52 in April 2021, is now trying to challenge the mental health stigma. In a January 2021 interview with the New York Post, Buck revealed that he regularly sees a therapist and takes antidepressants.
"I feel like I live in a state of anxiety trying to be as good as I can be on TV, trying to be the best husband I can be, trying to be the best dad I can be. No different than anybody else in their own life with whatever pressures they have. And then I think following my dad into this business, who was my best friend in the world, but also set out an example that at times was really hard to live up to, especially locally in St. Louis."

Joe Buck
During that interview, Buck admitted he'd been bullied as a child over his weight, and he still carried those "old scars" with him.
"Everybody's got their own stuff they deal with," Buck said. "I try not to hide any of that, and if me talking about it helps anybody else find someone to talk to or whatever, just kind of unload, then I think it's good."
Buck has been very open about his personal health in recent years
The viewers at home may not always enjoy Buck's commentary, but they can't dispute that he's been transparent about his health in recent years.
In 2016, Buck revealed that he'd previously suffered a paralyzed left vocal cord because, in his own words, he was a "hair-plug addict." He had a hair replacement procedure in the spring of 2011 and suffered a nerve injury in the process. At the time, he blamed his vocal cord injury on a virus.
Buck also admitted at the time that he had anxiety and depression. In other interviews, he has touched on the pressure that came not only with such a high-profile broadcasting job but also following in the footsteps of his father, broadcasting legend Jack Buck.
More sports figures are trying to end the mental health stigma
Once, there would have been a bigger fuss about Buck admitting to seeing a therapist and taking antidepressants. The stigma against mental health is rapidly changing, especially in the sports world.
Athletes at all levels have become increasingly open about depression, anxiety, and pressure. NBA star Kevin Love has been a staunch mental health advocate in recent years. The five-time All-Star admitted in March 2018 that he had a panic attack during a game in November 2017.
Tennis superstar Naomi Osaka publicly refused to attend press conferences at the 2021 French Open, and she cited mental health for her reasoning. She later withdrew from the tournament after receiving a $15,000 fine for not meeting with the media.
Buck, as well as the athletes whose highlights he narrates, wants everyone to know they're not alone and that things can get better. That in itself is more important than any games he calls in the coming years.
How to get help: Text HOME to 741-741 to connect with a trained crisis counselor at the free Crisis Text Line.