Joe Buck Was Outraged That Fox Obtained the NFL Rights – Until They Hired Him
Aside from The Simpsons, few people are more associated with the Fox Broadcasting Company than Joe Buck — and the Simpsons aren't even real. Buck has been associated with the network's sports division since its inception in 1994. He did have a career before Fox, however. When he learned that the young network had acquired the NFL contract, he wasn't happy.
Joe Buck crosses paths with Fox
RELATED: Jim Nantz May Have Another Sports Media Giant Trying to Yank Him Away From CBS
Through the early 1990s, the son of Jack Buck had bounced around the Midwest sports media spotlight. Since 1991, he served as a part-time announcer for the St. Louis Cardinals, filling in for his father whenever he was off calling the national game for CBS. He also spent some time calling Missouri Tigers basketball, just in case you ever wondered what "Joe Buck calling basketball" sounds like.
Meanwhile, in 1993, the NFL's television contracts were once again under negotiation. Ordinarily, this would be a formality. By this point, CBS aired the NFC package and NBC had the AFC package, and that wasn't expected to change. But CBS was struggling as a network and couldn't afford to participate in a full-on bidding war.
Fox, who was less than a decade old, had absolutely no experience with broadcasting sports. But at the same time that CBS haggled with the NFL, Fox made the league an offer they couldn't refuse — just short of $400 million per year over four years for the NFC package. It was $150 million more than CBS was willing to pay for the same package, and a number CBS did not match.
'Bart Simpson's doing the NFL'
RELATED: Skip Bayless Is Getting $32 Million and the Last Laugh
The news of Fox's completely unexpected NFL transaction came out on December 17, 1993. That day, Joe Buck hosted a call-in sports talk show on KMOX in St. Louis.
"That came across the teletype or the news wire," Buck told The Ringer in 2018. "I remember reading it like, 'This is a travesty! I can't believe Bart Simpson's going to be doing the NFL!' That was my hot take of the night."
Of course, Fox still needed some announcers. It would poach some of them from CBS, including the most famous duo on sports television — Pat Summerall and John Madden. Most of the rest just happened to have the same last name as famous announcers that came before them. There was Thom Brennaman, son of Marty Brennaman. There was Kenny Albert, the son of Marv Albert.
And of course, there was Joe Buck. According to The Ringer, he only came to Fox's attention because his mother, Carole, sent them a tape of his work.
Joe Buck gets the job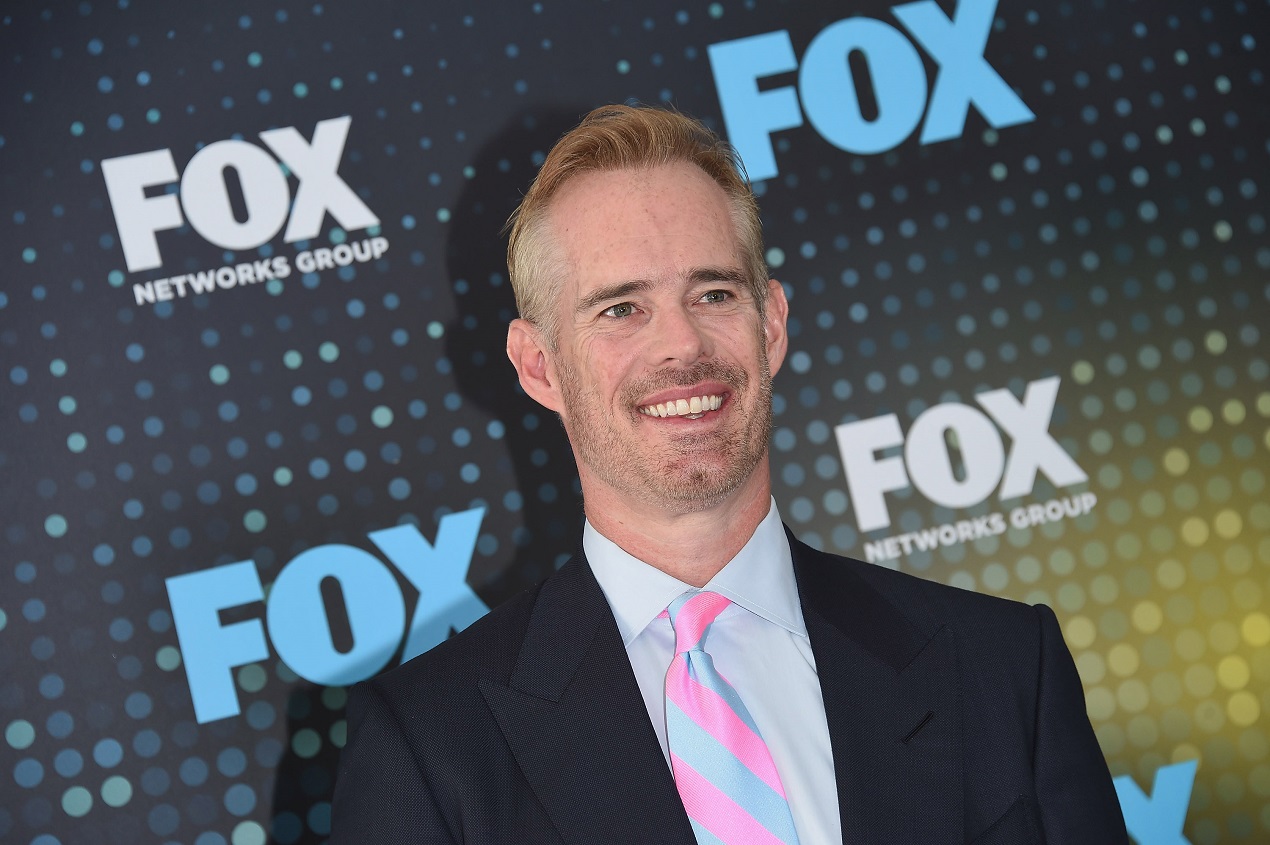 George Krieger, who had just assumed the role of Fox Sports' vice president, vetted the incoming announcers.
"We gave [Buck] a real shitty game, Bears vs. somebody, that ended up 9–6," said Krieger. "We wanted to see how he'd do in a horrible game, because he'd have to work harder."
Evidently he worked hard enough to get the job, becoming the youngest man ever to call NFL games for television on a regular basis.
Of course, he wasn't the number-one back then. Pat Summerall and John Madden would be top-dog at Fox until Summerall went into semi-retirement. In 2002, Buck assumed his role on Fox's A-team alongside Troy Aikman, where he's stayed ever since.