Joe Burrow and His Bengals Teammates Just Gave a Powerful Message About Racism
Over the past few days, many sports organizations, teams, and athletes have taken stances against racism and social injustice in America. This is all following the shooting of Jacob Blake, a Black man, in Kenosha, Wisconsin. Among the athletes and teams to take strong stances recently are Joe Burrow and the Cincinnati Bengals. Burrow and his Bengals teammates just recently delivered a powerful message about racism.
The Milwaukee Bucks started the recent protests
Following the shooting of Blake, the Milwaukee Bucks boycotted their Game 5 playoff game against the Orlando Magic on Wednesday, Aug. 26. The game ultimately got postponed.
"When we take the court and represent Milwaukee and Wisconsin, we are expected to play at a high level, give maximum effort and hold each other accountable," the Bucks said in part of the team's statement, per NBA.com. "We hold ourselves to that standard, and in this moment, we are demanding the same from our lawmakers and law enforcement."
The rest of the remaining NBA teams in the bubble then followed suit as the entire league boycotted games.
At one point, it even appeared as if season could end altogether as the LA Lakers and LA Clippers voted to boycott the rest of the season, per Shams Charania. However, players eventually decided to resume play. The NBA ultimately postponed the games scheduled for Wednesday, Thursday, and Friday, and teams will begin playing again on Saturday.
In addition to the NBA, athletes across the country have also stood up against social injustice. After the Bucks' initial protest, several other games across the WNBA, MLB, and MLS were also postponed.
NFL teams have also recently protested social injustice
The NFL isn't playing games yet. However, teams and players in the league have certainly joined the fight against racism in America as several teams even had practice canceled or shortened this week.
"Football takes a back burner and we felt like this was one of those moments as an organization, wanted our players to know that we support them," Arizona Cardinals coach Kliff Kingsbury said, according to ESPN.
He continued.
"Want them to have a day to be with their families, reflect on things, be around friends, be around each other, and then use the day to help make that change they want to see, whether it's on social media, using the platform they have, or if it's going to register to vote or trying to get other people set up to register to vote."
One player to take a big stand this week has been Indianapolis Colts quarterback Jacoby Brissett. He played a crucial role in the entire Colts' roster registering to vote recently, according to Sports Illustrated. He then delivered a powerful message about the organization's responsibility to help change its community.
"On behalf of the players, team, coaches, the staff, the organization, we're here to say we're hurt," Brissett said, per Sports Illustrated. "We're hurt because we feel the pain of not only our Black teammates, but our Black community. We understand that we have to use our platform — not only individually, but collectively as an organization."
Joe Burrow and the Cincinnati Bengals delivered a powerful message about racism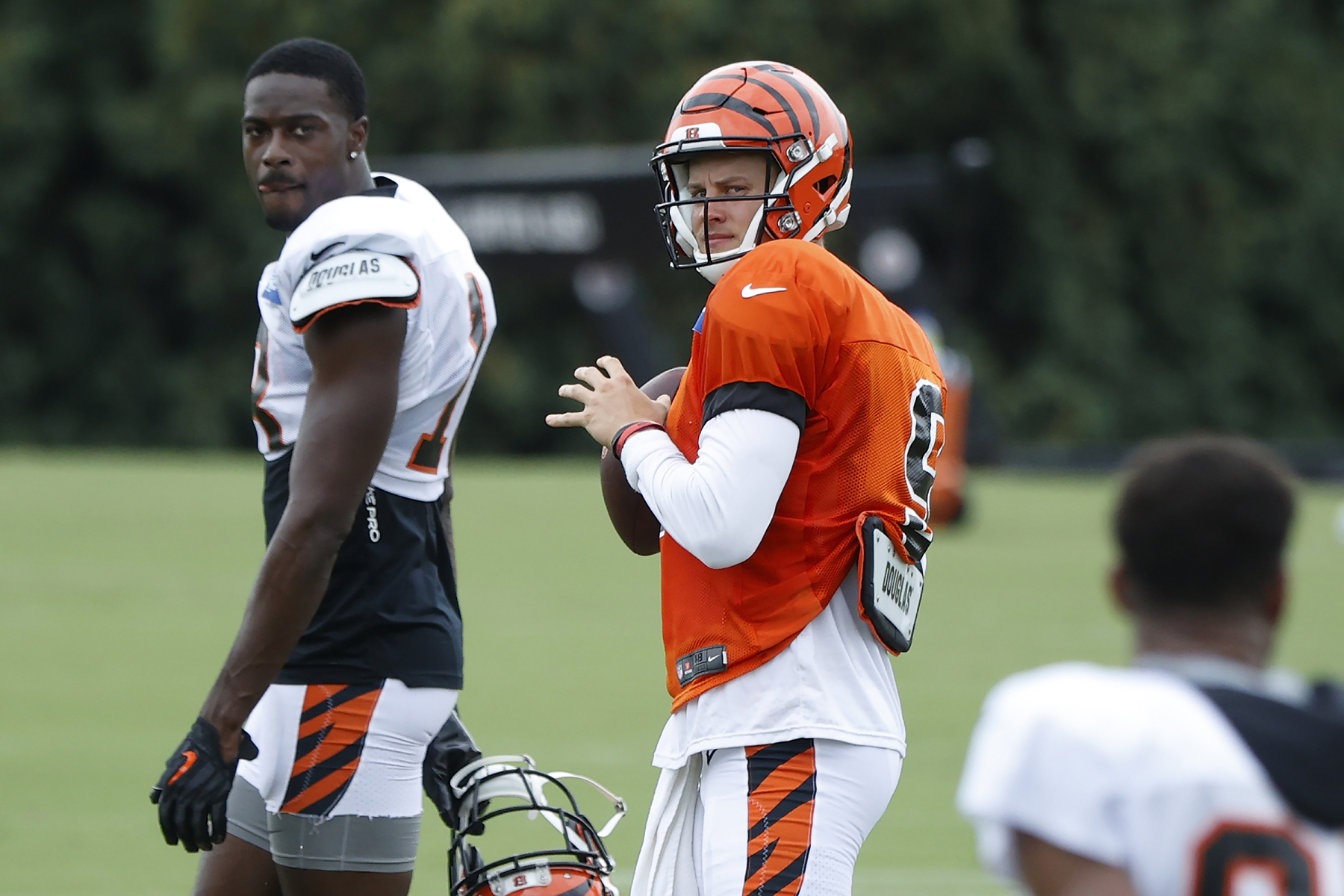 The Cincinnati Bengals' players, coaches, ownership, and staff marched from Paul Brown Stadium to the National Underground Railroad Freedom Center in Cincinnati recently, according to WLWT.
The team then later posted a video to social media. In the video, Joe Burrow and the team's center, Trey Hopkins ultimately delivered a powerful message.
"As this country continues to see instances of racial discrimination and injustices, it is time for us to act," Hopkins said, per WLWT. "Together, and as a unified front, we must identify, address, and ultimately end those practices and policies that would deny liberty and justice to all, regardless of race, religion, or creed. It is time for us all to take a stand."
Burrow, the star rookie quarterback, then continued the team's statement.
"It is each of our responsibility to effect change in our communities, not only for us but for those yet to come. We cannot turn a blind eye to the racism still experienced in this country. This is not an issue of politics but a fight for equality and life. If this nation is to ever reach the goals that it has promised to its citizens, we must be catalysts for change."
Hopefully, big-time athletes like Burrow and Hopkins can continue to use their voices to make a change in America.