Joe Burrow Can Become a Star for the Bengals If 1 NFL Great Delivers on His Promise
After arguably having the best season that a college quarterback has ever had, Joe Burrow is returning home to Ohio to try to turn the Cincinnati Bengals around. Yes, turning the Bengals into winners will be a tall task after they went 2-14 in 2019. However, if one NFL star keeps his promise, Burrow can become a star early in his career. 
Joe Burrow had a legendary senior season at LSU
After spending three years in Ohio State's program, Burrow transferred to LSU and began playing for the Tigers in 2018. Burrow had a decent season in his first season at LSU. He threw for 2,894 yards, 16 touchdowns, and five interceptions. 
However, Burrow had one of the best seasons of all-time in 2019. Burrow threw for a ridiculous 5,671 yards, 60 touchdowns, and only six interceptions, which led to him winning the Heisman Trophy. He had multiple big games too, especially in the College Football Playoff. 
In a win against Oklahoma, Burrow threw for 493 yards and seven touchdowns. He then followed that up by throwing for 463 yards and five touchdowns against Clemson, helping lead LSU to a national championship win.
Burrow's play led to him going to the Bengals with the No. 1 overall in the 2020 NFL draft. 
A.J. Green said that he wants to stay with the Cincinnati Bengals
Burrow has some weapons with the Bengals, running back Joe Mixon, and wide receivers Tee Higgins and Tyler Boyd, to name a few. However, he also has one of the greatest receivers of all-time — A.J. Green. 
Green did not play in 2019 due to injury, and he only played in nine games in 2018. However, when healthy, Green is easily one of the best receivers in the NFL. He earned a Pro Bowl selection in each of his first seven seasons and gained over 1,000 receiving yards in each of those seasons but one. He also did all of that while not having a top-tier quarterback. 
Green, who signed his one-year franchise tag with the Bengals on July 17, 2020, recently said that he wants to stay in Cincinnati. 
"I love being a Bengal. I always envisioned myself retiring with one team," Green said, according to Bengals team reporter Marisa Contipelli. 
The almost 32-year-old also said that he feels great. According to Bengals.com, he has a new trainer who has worked with him to strengthen his ankles and toes.
"I have at least four — four great years left in me," Green said, according to Bengals.com. "Great years. I mean, I always said I wanted to play 15 years, but coming now, I am like, 'Man, maybe I can play more.' I've got my body where I feel good, so we'll see. We'll take it year by year. When I'm done playing, when I seem like I'm retiring, I don't love the game anymore. I still love the game. I still love the practice so when that goes away, then I'll be done."
Joe Burrow can become a star if A.J. Green keeps his promise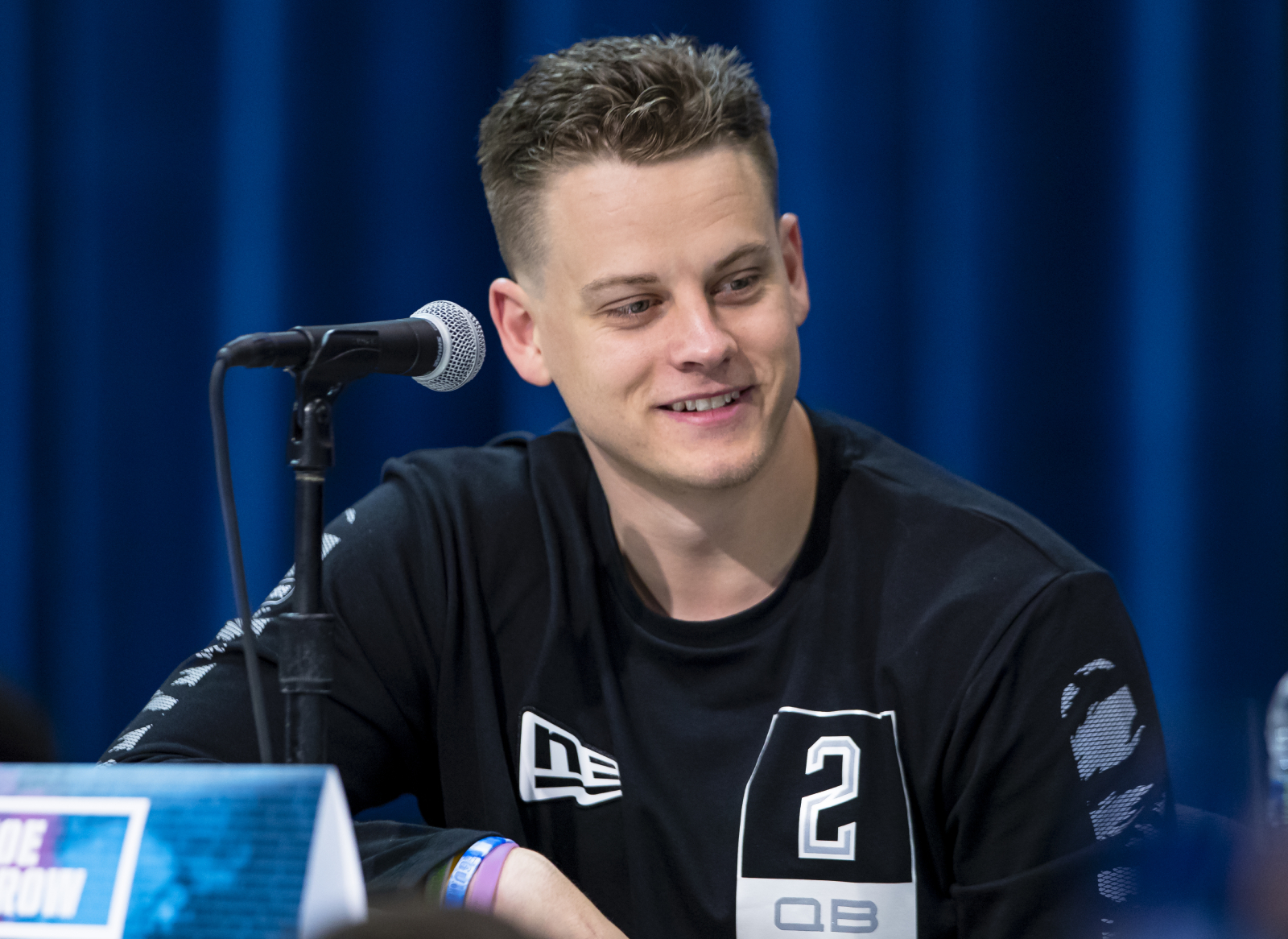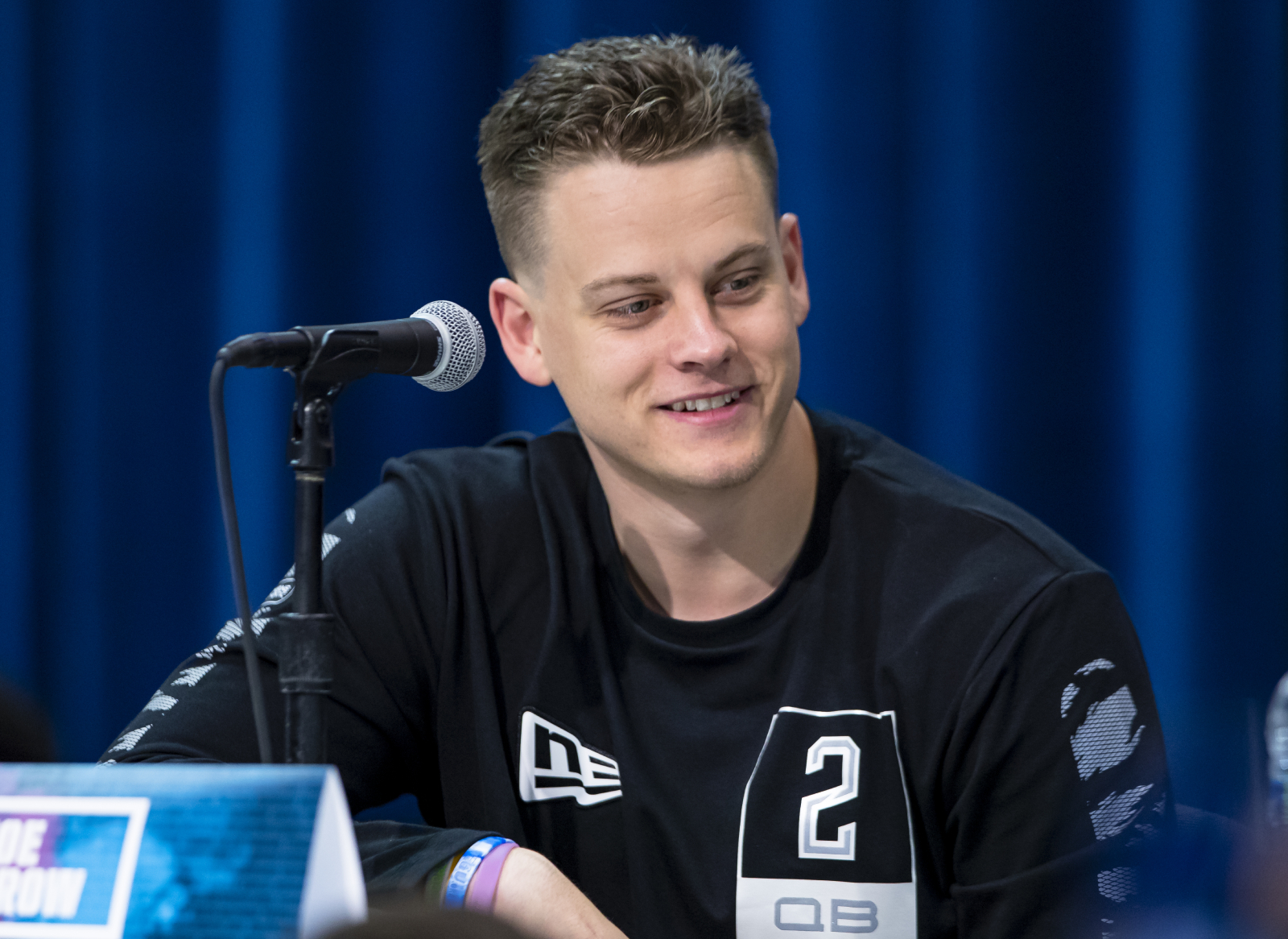 Sure, Burrow will have those other talented weapons in Mixon, Boyd, and Higgins. However, if Green can stay healthy, and if he does, in fact, stay with the Bengals for the rest of his career — Burrow could become a star. 
Many quarterbacks who have had success early in their careers had veterans that they could rely on in the passing game. Dak Prescott had Dez Bryant and Jason Witten; Andrew Luck had Reggie Wayne; Cam Newton had Steve Smith; Aaron Rodgers had Donald Driver; Kyler Murray had Larry Fitzgerald, and Patrick Mahomes had Travis Kelce.
A healthy Green could give Burrow one of the most reliable weapons in the NFL. He is fourth in the NFL in receiving (8,907) since coming into the league in 2011, according to ESPN. He is also second in Bengals history in receiving yards, and total receptions with 602. Green is also third in Bengals history in receiving touchdowns. 
If Green does, in fact, stay with the Bengals for the rest of his career, Burrow has a chance to become an absolute star very quickly.
Stats courtesy of Sports Reference and Pro Football Reference