Joe Burrow Just Won One More Award for His Historic Heisman Season
Joe Burrow lit up the record books in his final year at LSU en route to becoming the No. 1 overall pick in April's NFL draft.
That doesn't mean Burrow, who is now with the Cincinnati Bengals, can't win any more hardware for his historic Heisman season.
Nearly two months since he first officially donned a Bengals hat, Burrow added one more trophy from his last season in Baton Rouge.
Joe Burrow had a wild college career
Joe Burrow's college career will eventually make a great movie, whether it's a 30 for 30 or a bio-pic.
Burrow originally signed with Urban Meyer and the Ohio State Buckeyes out of high school. After he redshirted in 2015, Burrow completed 29 of 39 passes for 287 yards and two touchdowns over the next two seasons.
Burrow joined the LSU Tigers as a graduate transfer before the 2018 season. The 6-foot-3 quarterback completed 57.8% of his passes for 2,894 yards, 16 touchdowns, and five interceptions.
Burrow entered his final college season as a projected Day 3 pick in the upcoming NFL draft. Arguably the greatest season by a college quarterback propelled him to the top slot.
Burrow completed 76.3% of his passes for a staggering 5,671 yards, an FBS-record 60 touchdowns, and only six interceptions. He also totaled 368 yards and five touchdowns on the ground.
LSU defeated Clemson in the national championship game.
Burrow won plenty of awards for his historic 2019 season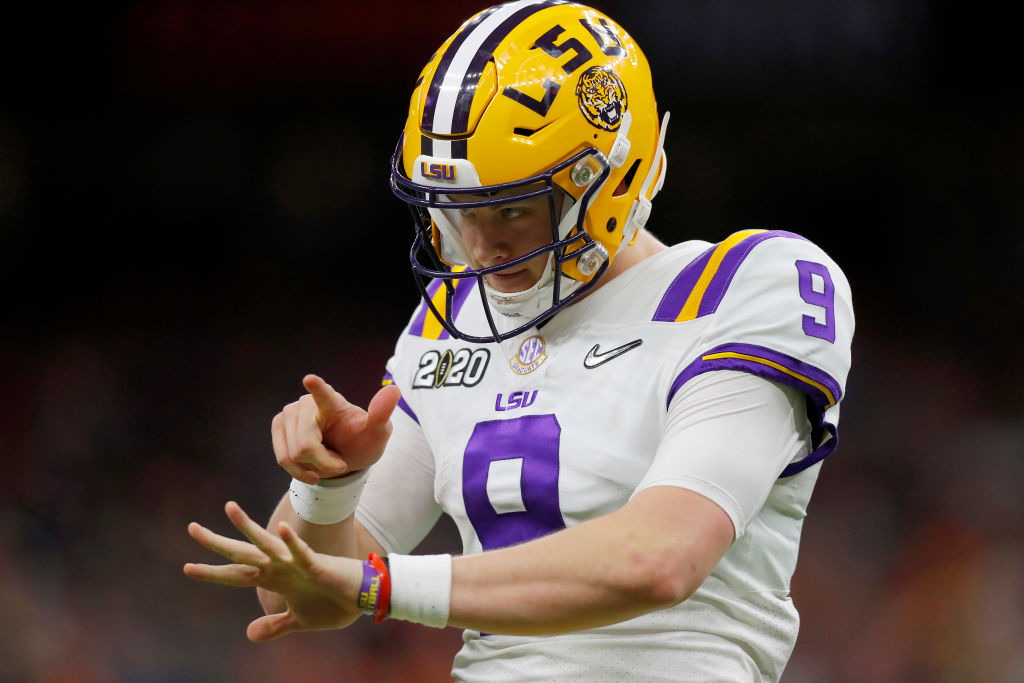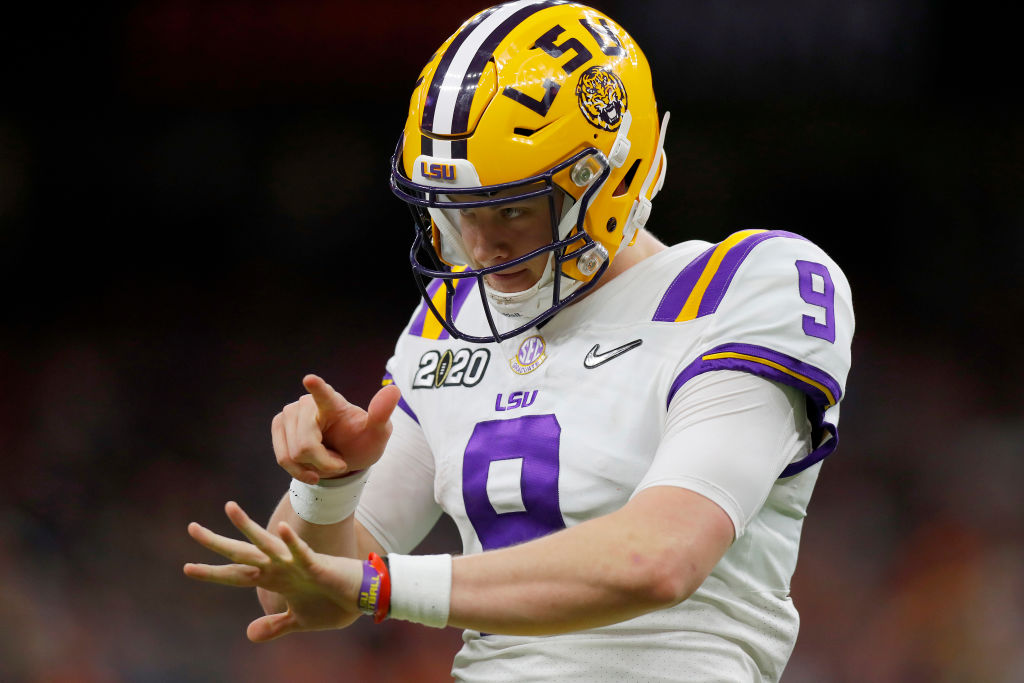 Joe Burrow won the Heisman Trophy over the likes of Ohio State's Justin Fields and Oklahoma's Jalen Hurts with relative ease.
That wasn't the only award Burrow captured last year. Burrow captured unanimous All-American honors two seasons after he sat on the bench at Ohio State. He won the Walter Camp and Maxwell Awards, both of which go to the best player in college football.
Burrow captured the Davey O'Brien Award (best quarterback) and AP College Football Player of the Year, among other titles.
And, of course, Burrow became the No. 1 overall pick in April's NFL draft. He hasn't signed his rookie contract with the Bengals as of June 19, 2020, but is expected to start when the season (hopefully) opens in September.
Joe Burrow just earned one final award
Although Joe Burrow is now in the NFL, he is still winning awards for his historic final campaign in Baton Rouge.
Burrow was recently named 2019-2020 Roy F. Kramer SEC Male Athlete of the Year.  The conference's athletic directors voted on the award.
South Carolina basketball player Tyasha Harris was named the 2019-2020 SEC Female Athlete of the Year. The WNBA's Dallas Wings used the seventh overall pick on Harris, a 5-foot-10 point guard, earlier this year.
Joe Burrow certainly left a lasting mark on LSU and college football. Eventually, he may earn enshrinement into the College Football Hall of Fame thanks to that stellar senior year.