Joe Burrow's Play on the Bengals Received Praise From LeBron James
Joe Burrow has proven that he can become an NFL star through his first two games with the Cincinnati Bengals. Even though the Bengals lost to the Cleveland Browns during their second game of the season, Burrow's play received praise from many stars on social media. This includes NBA superstar LeBron James.
Joe Burrow played really well against the Cleveland Browns
The Cincinnati Bengals played the LA Chargers in Week 1. They ended up losing 16-13 after missing a field goal at the end of the game. However, Burrow played well. He went 23-of-36 through the air for 193 yards and an interception. He also ran for 46 yards and a touchdown on eight attempts. 
The Bengals then played the Browns in Week 2 for a Thursday night matchup. Burrow dominated that game too, as he went 37-of-61 through the air for 316 yards, three touchdowns, and no interceptions. Cincinnati lost, however, 35-30.
"Losing isn't very fun," Burrow — who won a national championship with LSU — said, according to ESPN. "This might be the only time I've lost two games in a row. It doesn't feel very good. … Losing is unacceptable to me."
The quarterback he played against, Baker Mayfield, had a bunch of praise for Burrow's play.
"The hype is real with Joe," Mayfield said, according to ESPN. "Obviously, that team loves him. They follow him and he leads them."
LeBron James praised his play
James has posted several tweets about the NFL since it kicked off its 2020 season. On Sunday, Sept. 13, 2020, he tweeted: "Waking up excited as hell for NFL Football Sunday Week 1!!! All day long I'll be watching. Let's go Browns!!"
On Thursday, he also praised the 43-yard touchdown pass from Mayfield to Odell Beckham Jr.
"Helluva pitch and catch!!!!! Baker to OBJ! Yessir," James tweeted.
Additionally, while Burrow was putting on a special performance on Thursday night, James tweeted his love for him.
"Burrow is SPECIAL! He has the 'IT' for sure," he tweeted.
Burrow is from Ohio, and there has been a picture of him wearing a LeBron James jersey that has made its rounds on social media. James and Burrow also had somewhat similar paths to becoming professional athletes as they were both stars in high school in Ohio, and they both went No. 1 overall in the draft to an Ohio team.
Burrow ended up getting asked about receiving praise from James.
"We're 0-2. That's all that matters," Burrow said, according to ESPN's Ben Baby.
Joe Burrow received praise from other stars
Many other stars made sure to praise Burrow for his play against the Browns.
Atlanta Hawks star Trae Young tweeted: "Burrow is tough. He's taken a lot of hits tonight." Impressionist and comedian Frank Caliendo posted, "Is it too early to be become a Joe Burrow fan?"
Former NFL star and current ESPN analyst Ryan Clark also wanted people to remember that, "Joe Burrow had no offseason, no preseason games."
Additionally, ESPN's Matthew Berry tweeted, "Joe Burrow is going to be really really good in this league and that's gonna happen sooner than later."
How good will the Cincinnati Bengals be the rest of this season?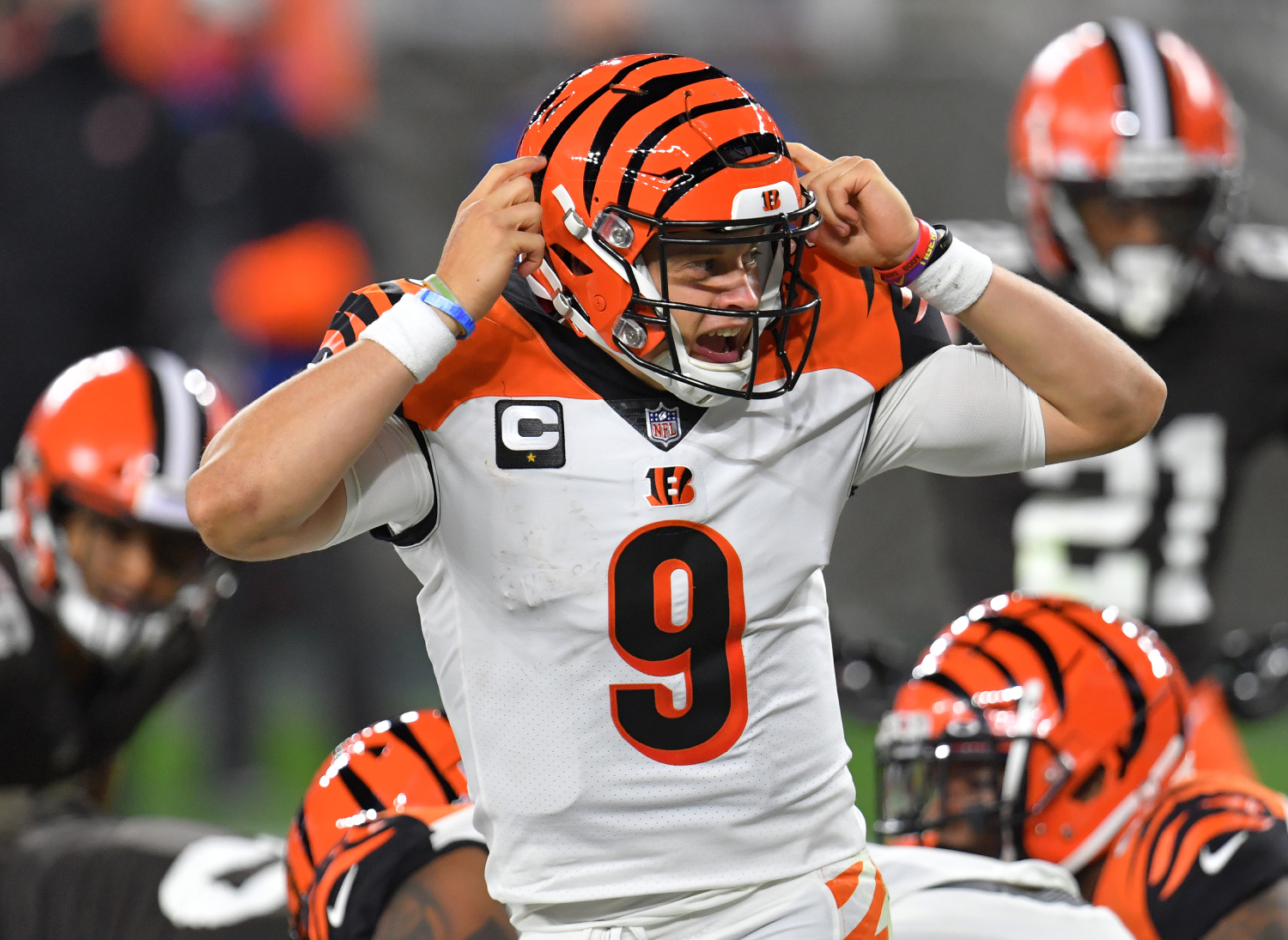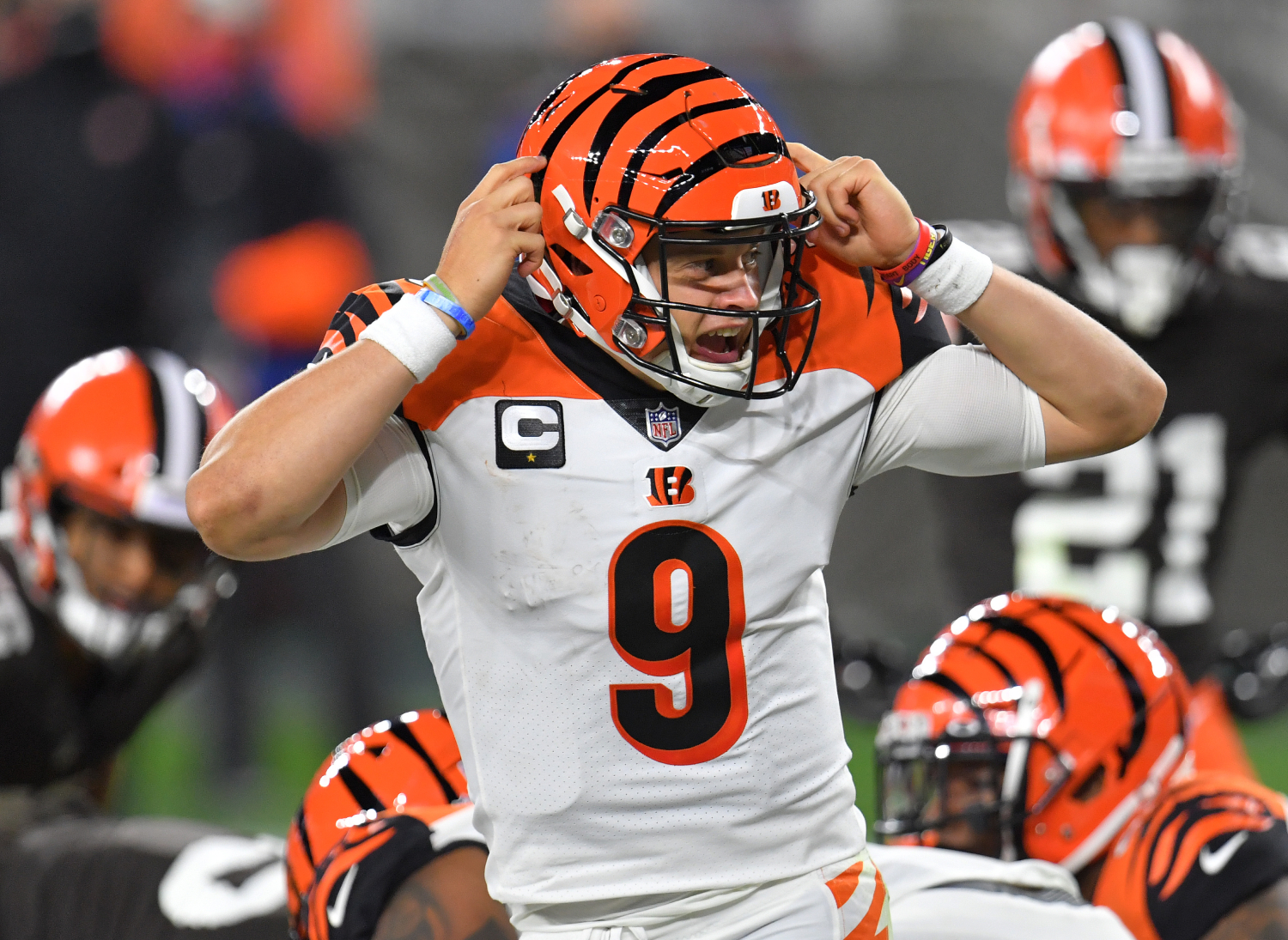 While Burrow has certainly turned some heads with his play, the Bengals still have a lot to work on as a team.
They have the talent at the skill positions to do well as they have Joe Mixon at running back, and three talented wide receivers in A.J. Green, Tyler Boyd, and Tee Higgins. However, the Bengals' offensive line needs a lot of help. Burrow has been sacked six times through two games and has gotten hit much more.
Additionally, their defense let the Browns run all over them as Cleveland ran for 215 yards in their Week 2 game and averaged 6.1 yards per carry.
Joe Burrow certainly gives the Bengals a bright future and can help them stay in games this season. However, they have many areas where they need to improve before they can start actually winning games.
Stats courtesy of ESPN